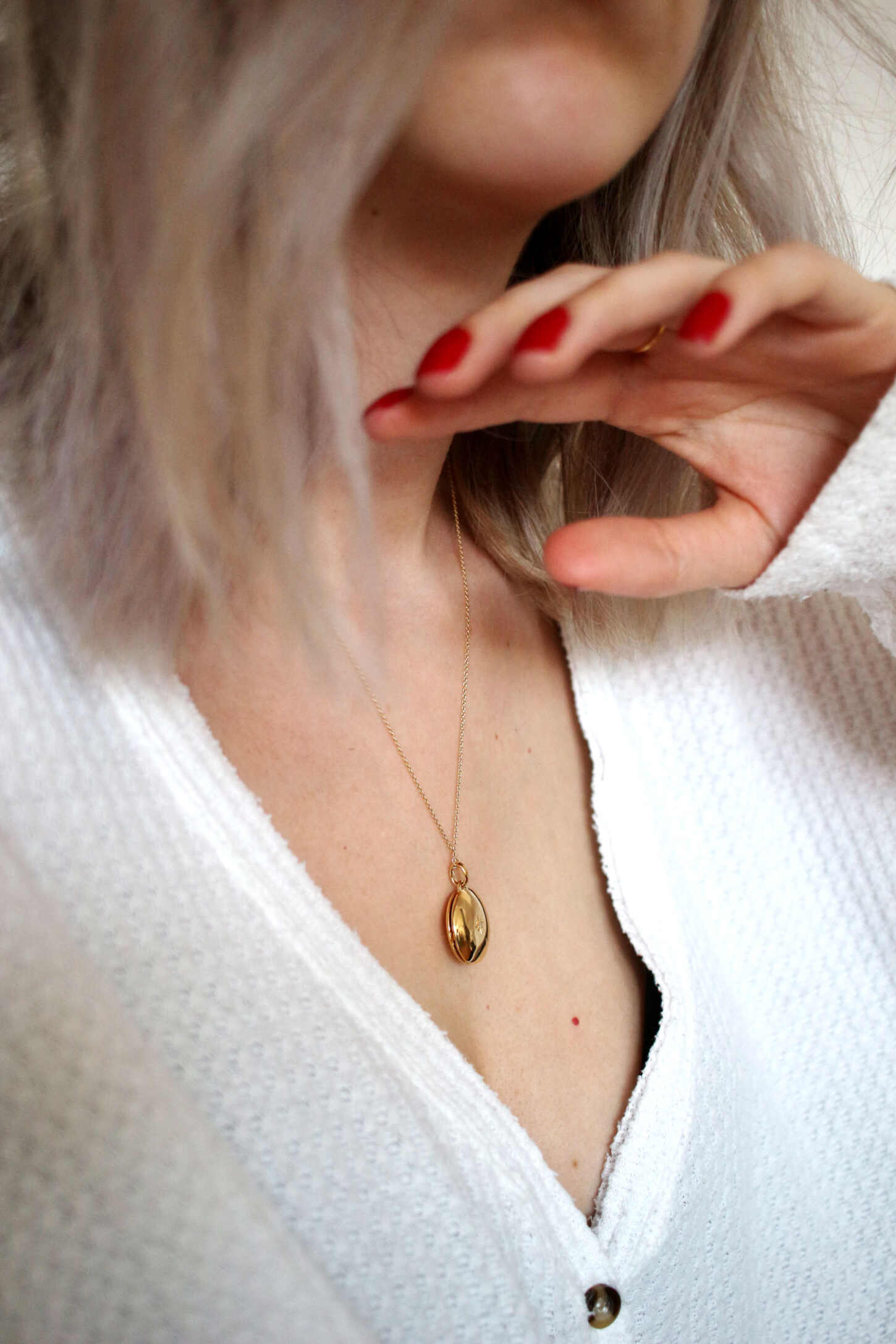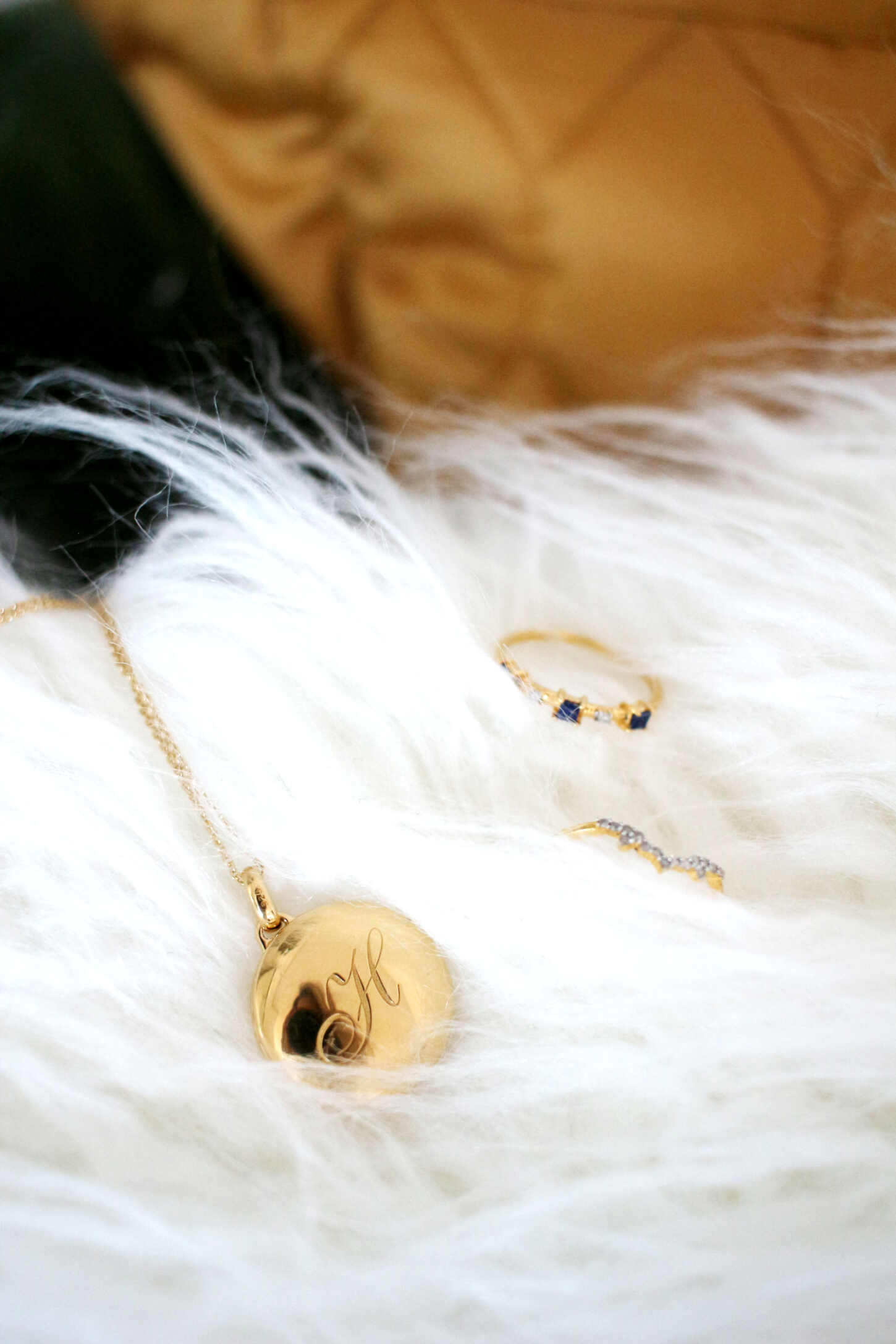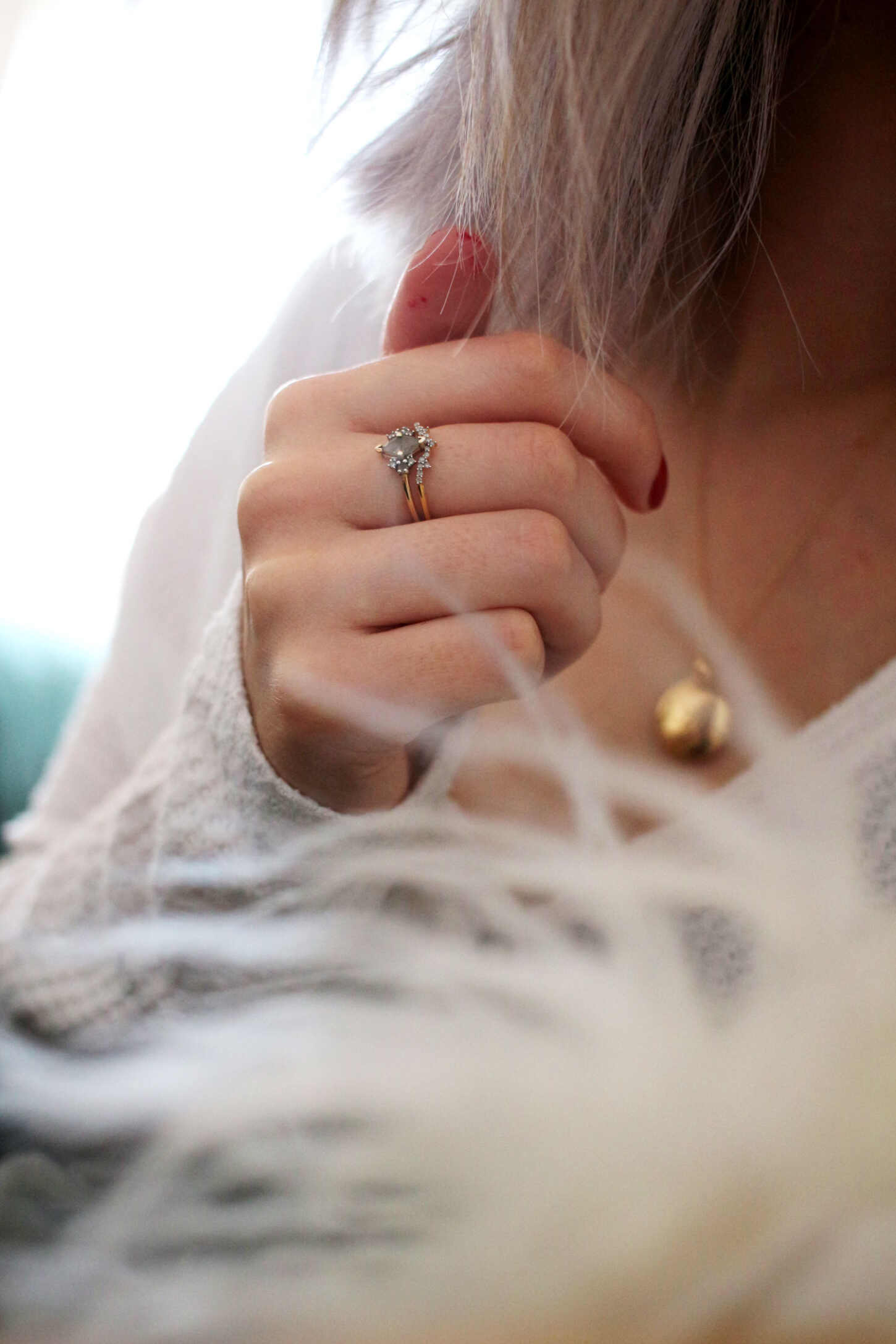 - Carrie Elizabeth Jewellery -
Well hello! Time for a new category on the blog, as I've been trying to shop more with smaller brands, so expect to see a few more going forward as I discover those hidden jems.
First up, we have Carrie Elizabeth Jewellery which some of you have probably seen before. After stalking many of their jewels on my favourite influencers and falling in love with many pieces, I decided to invest in a beautiful ring many months ago and haven't taken it off since! Seriously, I've worn it every single day (you can see it on the above photo) and it's really stood up to a lot of abuse including cleaning products and paint - I'm impressed!
Anyway, Carrie Elizabeth has been around since 2015 when jewellery designer Carrie quit her job and decided to offer gorgeous, affordable designs to rival the expensive counterparts she had been seeing in her previous position as a jewellery buyer. They offer sterling silver, 14ct gold vermeil and gold plated brass, as well as (ethically sourced) diamonds and other semi-precious stones such as moonstone rings or rose quartz along with many others. They also do occasional collections of vintage rings and solid gold versions of their popular pieces. What I love the most is the pricing, as they really do offer attainable, stylish options without the fine jewellery prices.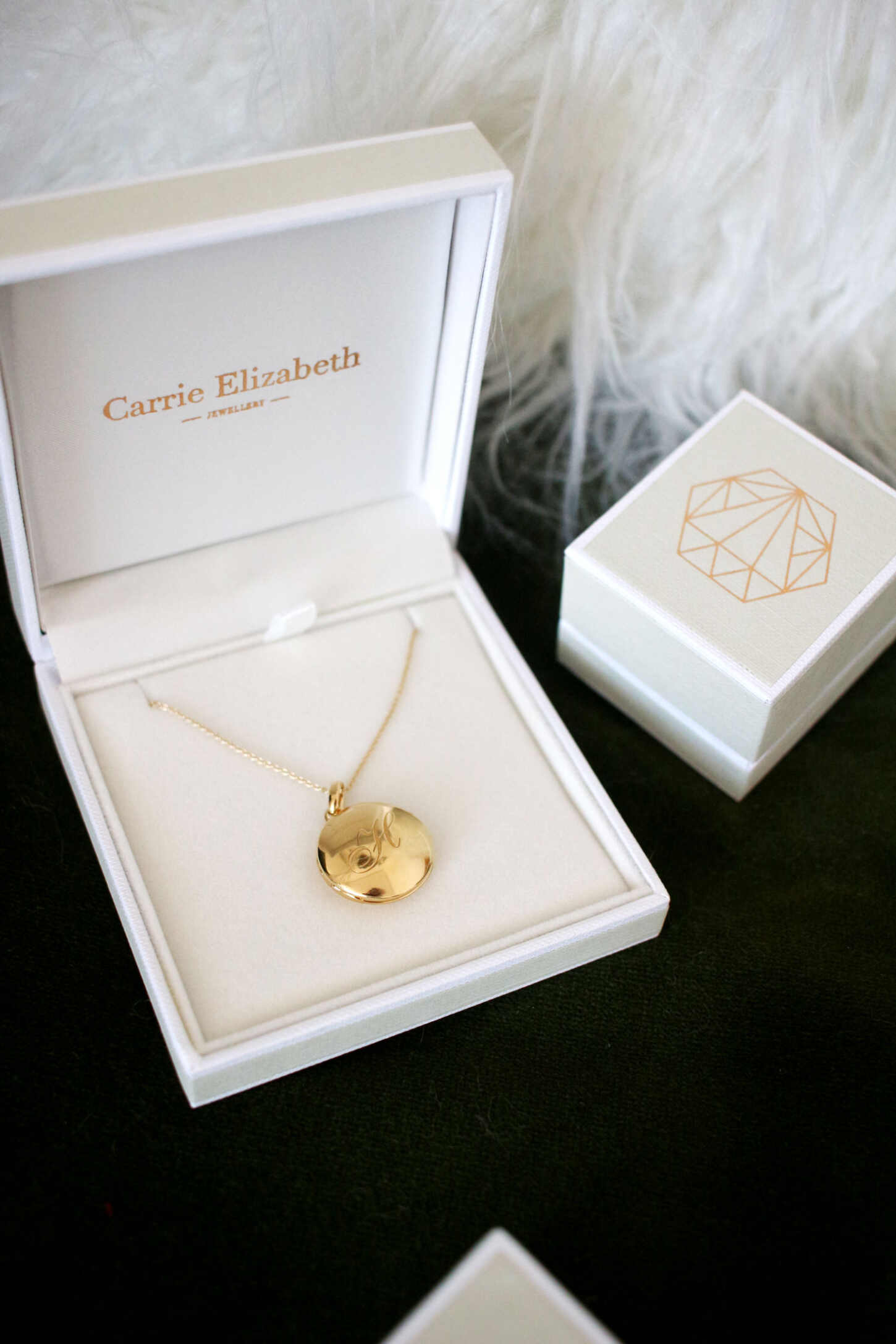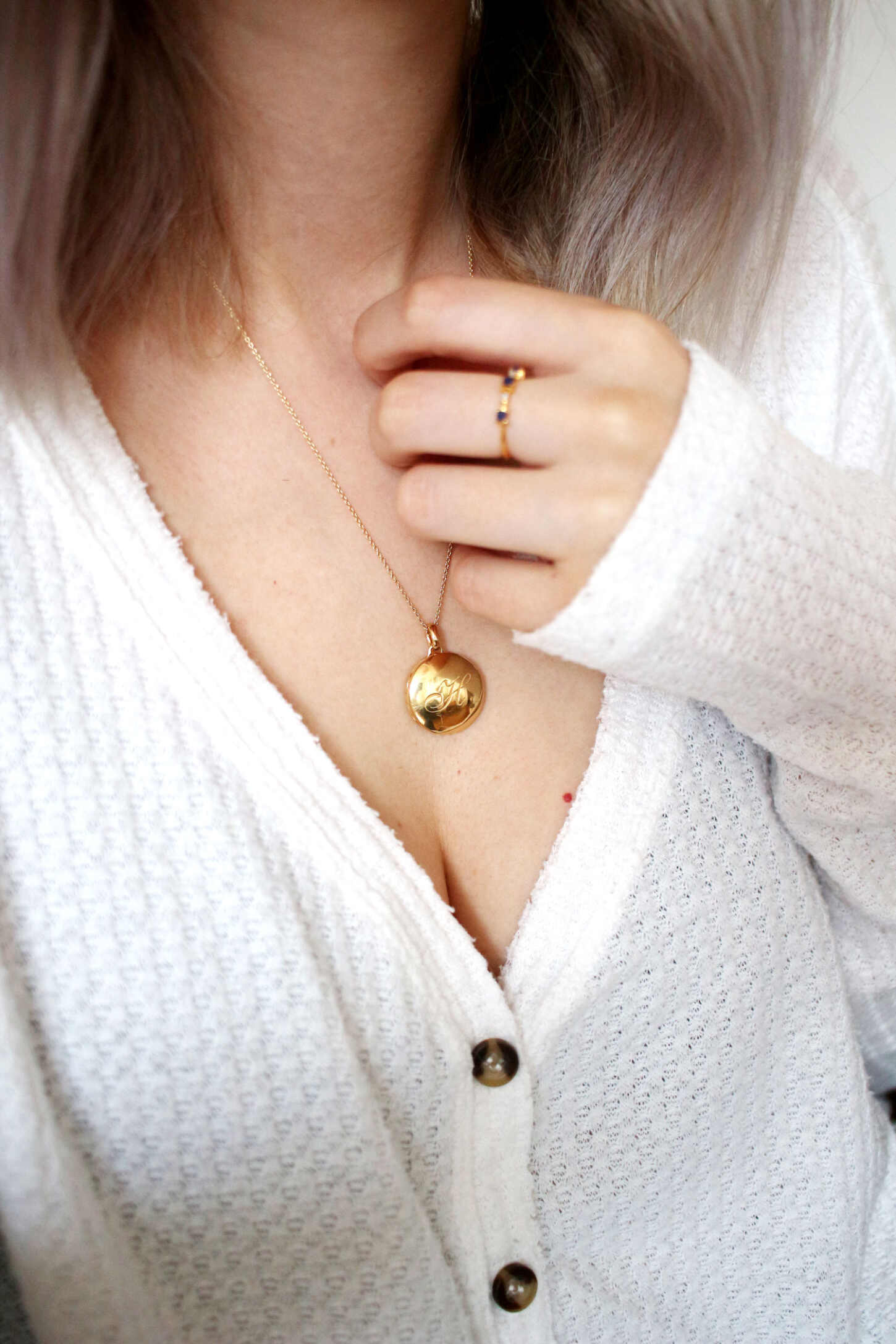 My jewellery pieces
As mentioned, I've been wearing one of their rings for months now. The 14k Gold Vermeil Luna Statement Ring in Green Amythst and Diamond is dainty yet impactful and I adore the shape, as it feels a bit different and almost boho in design. It's very interesting to look at, so I love wearing it.
They kindly gifted me a ring which I've placed just infront of the above one to add a multi-layered stacking ring effect. The 14k Gold Vermeil Milky Way Diamond Ring sits neatly with other rings and the shape is beautiful. I like how it's an alternative to a standard band style diamond ring!
I also picked up the 14k Gold Vermeil Square Stone Stacking Ring in Lapis & Diamond which I've been looking at since they released it. I'm not usually very good with colour in jewellery, but the inky dark blue shade adds a lil somethin' and the setting reminds me of something vintage.
Finally, I opted for one of their classic pieces, the 14k Gold Vermeil Engraved Initial Locket with Diamond Detail. I went for my initial 'H' and it's such a nice size and weight. There is also a small star with a diamond centre on the back so if the necklace flips around, you have that pretty detail to see.
I really rate their jewellery and would recommend checking them out if you want some diamond or precious stone pieces, but don't want to pay a fortune. Do you have any of their pieces?