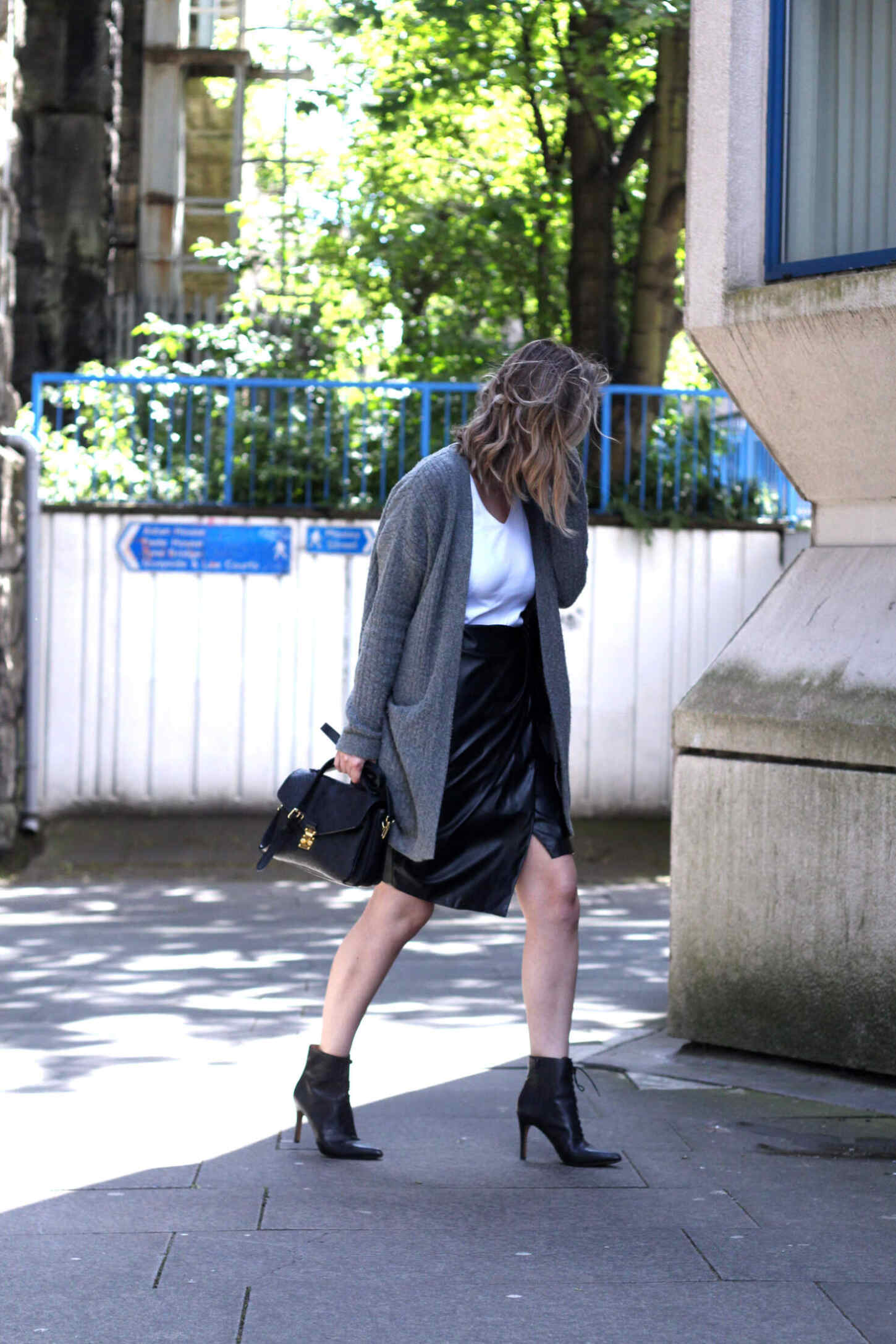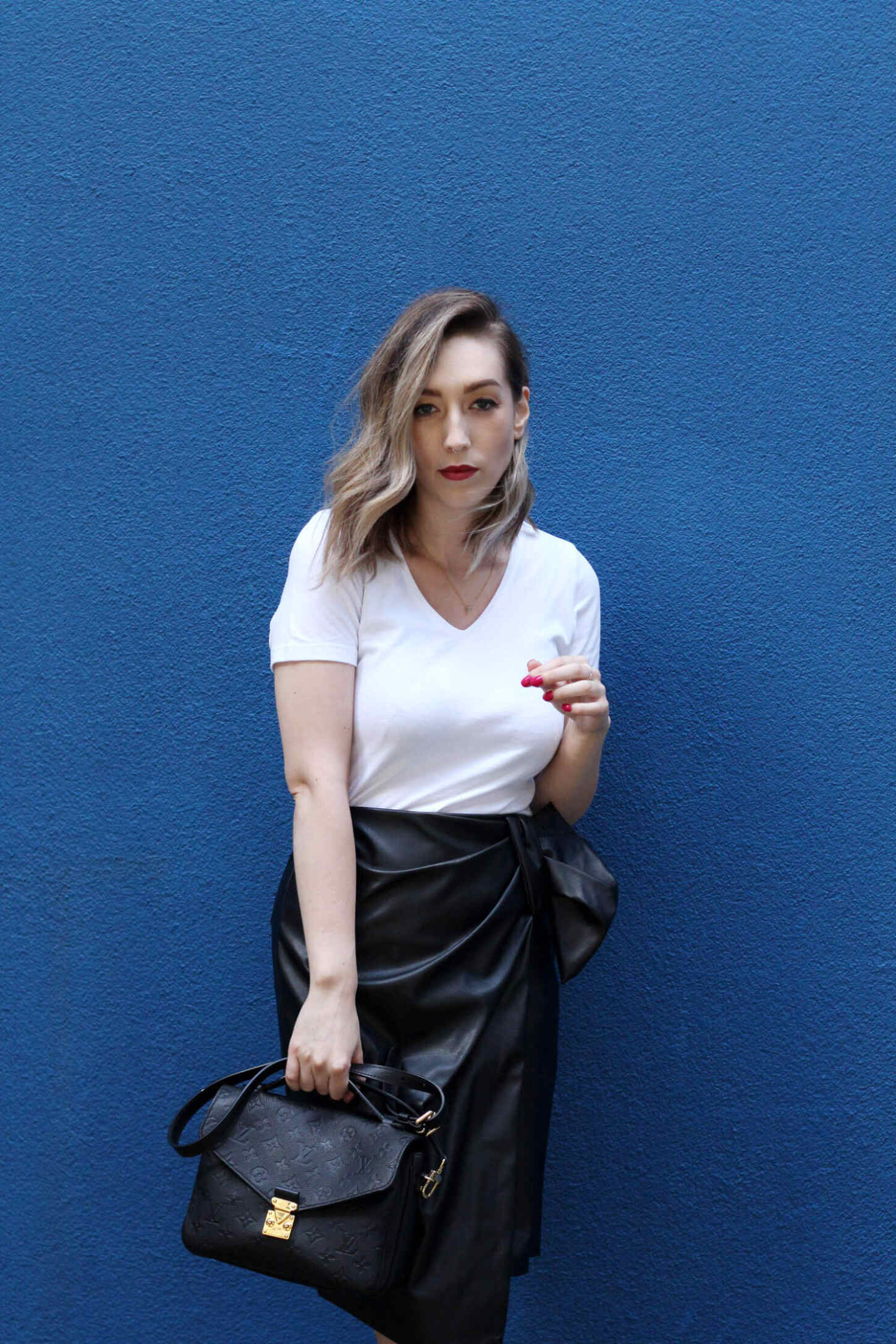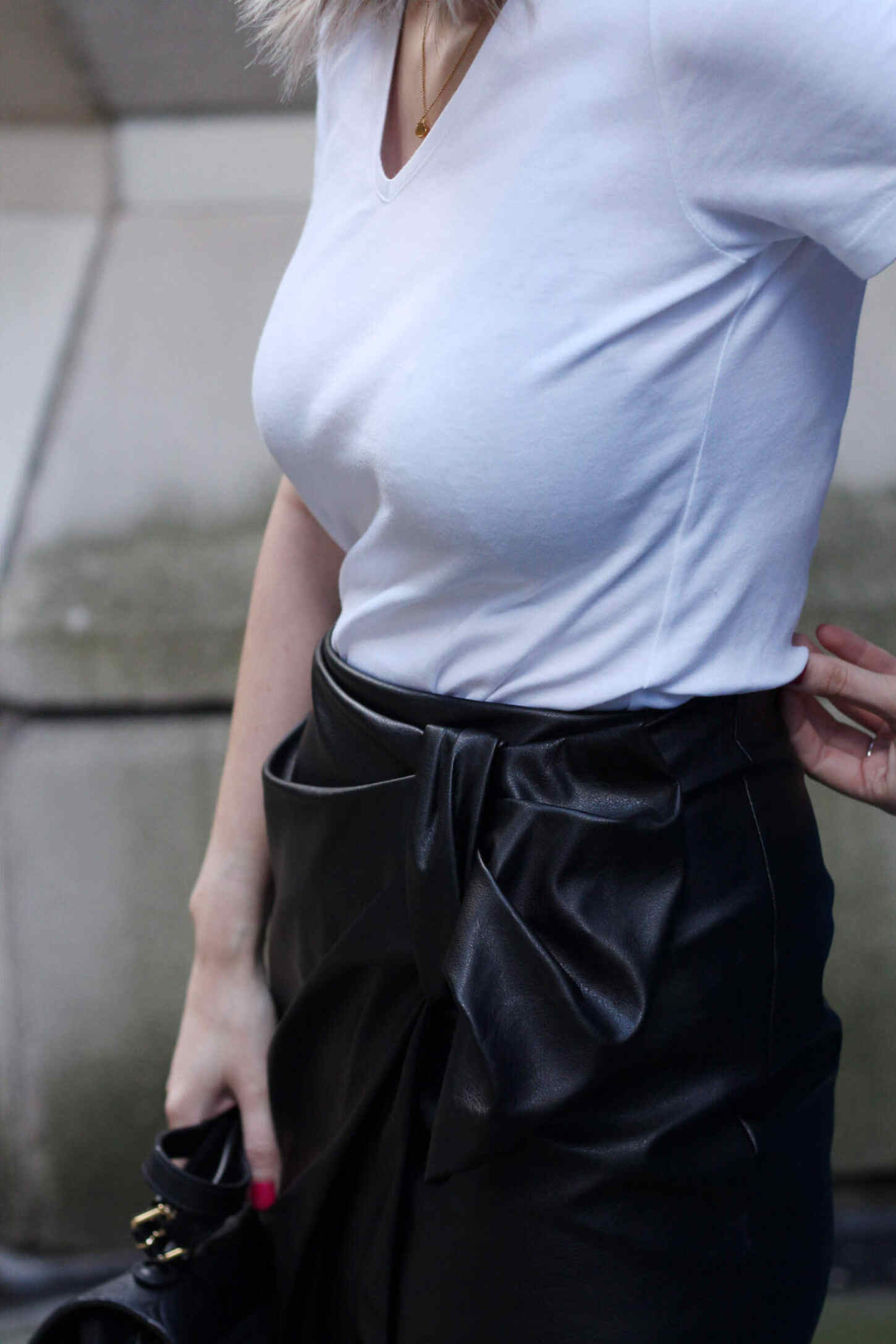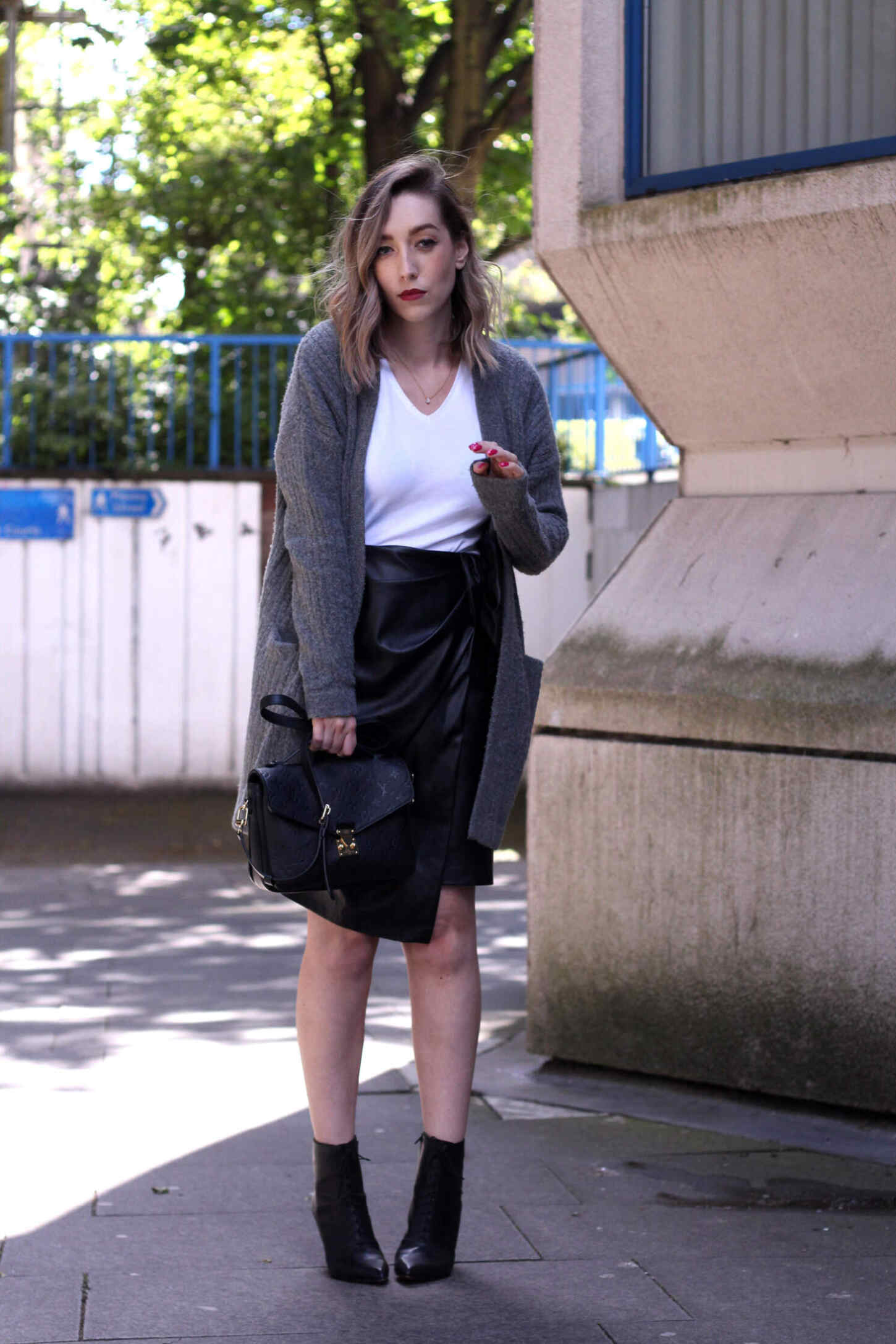 Mixing casual and smart clothes isn't something I do very often, I must admit. I tend to dress absolutely everything down, from classic black trousers to pencil skirts, as I never feel comfortable in more formal styles. They always feel too stiff, to rigid and remind me of those jobs in offices where you have to wear polyester outfits that I never, ever want to have.
However, when I received this skirt, I fancied taking on the challenge of trying to work a more evening/workwear based skirt into something I could wear more often.
So, I went for my favourite & Other Stories boots which are way more comfortable than they look, I promise. Pairing the skirt with a tee and a longer length cardigan makes it more casual too. You could totally style it with trainers or a striped top too.
I also want to mention how much this Louis Vuitton bag goes with absolutely everything - I haven't taken it off since I got it and I am beyond obsessed with it's slightly schoolboy style! The perfect every day bag in my opinion!
OUTFIT DETAILS
S K I R T: CLOSET LONDON
T S H I R T: THE WHITE TSHIRT CO
C A R D I G A N: H&M (SALE, SIMILAR)
B O O T S: & OTHER STORIES
BAG: LOUIS VUITTON