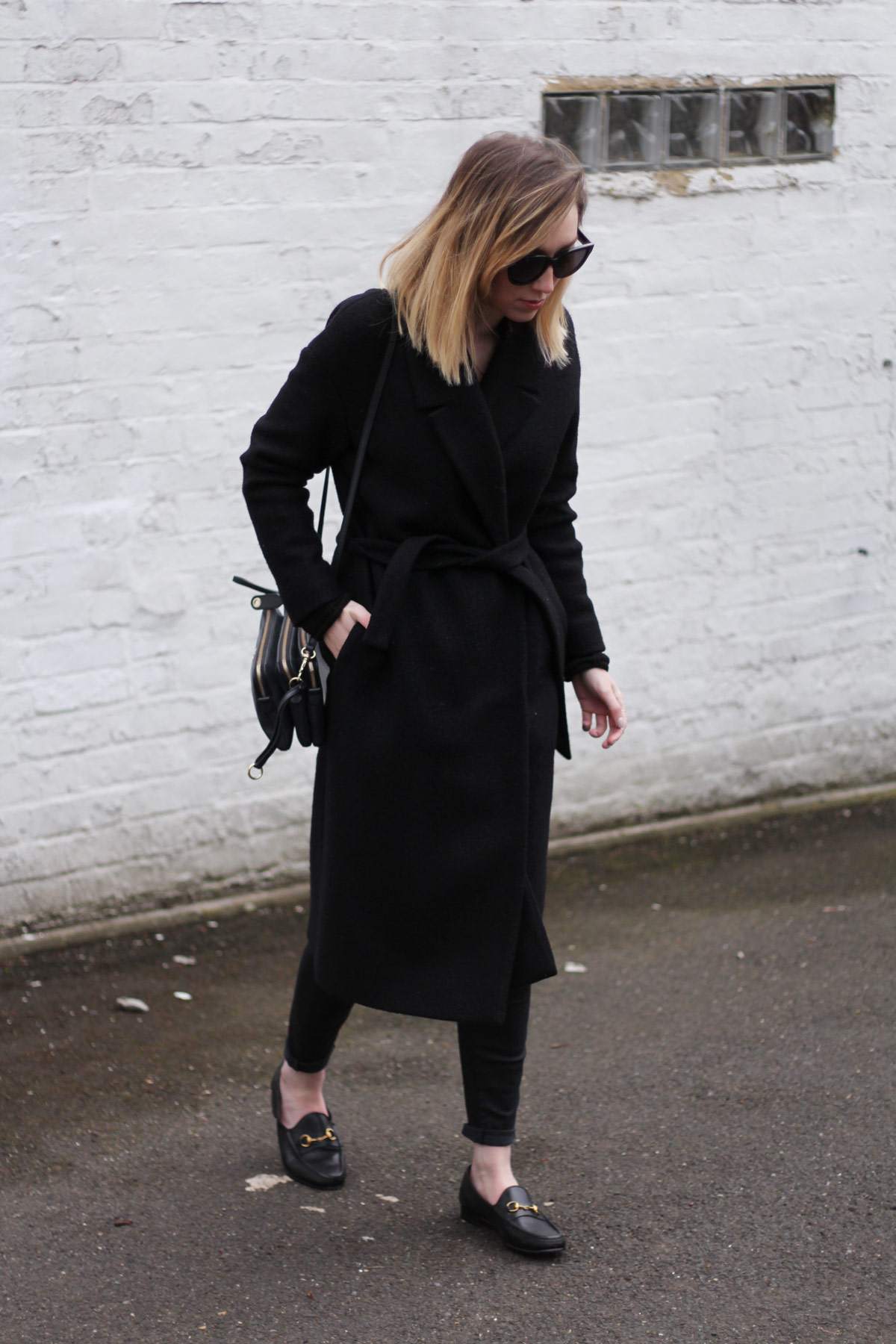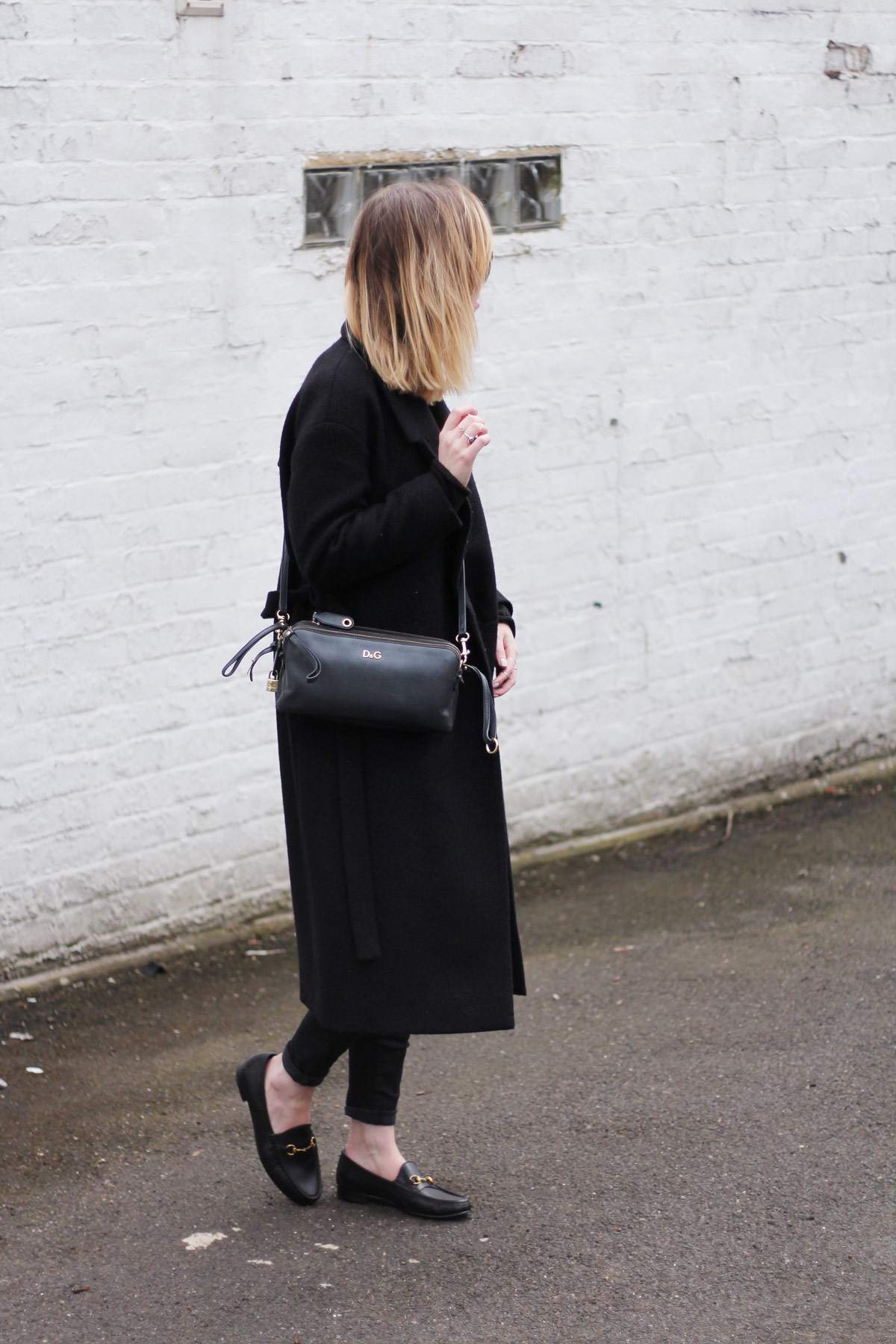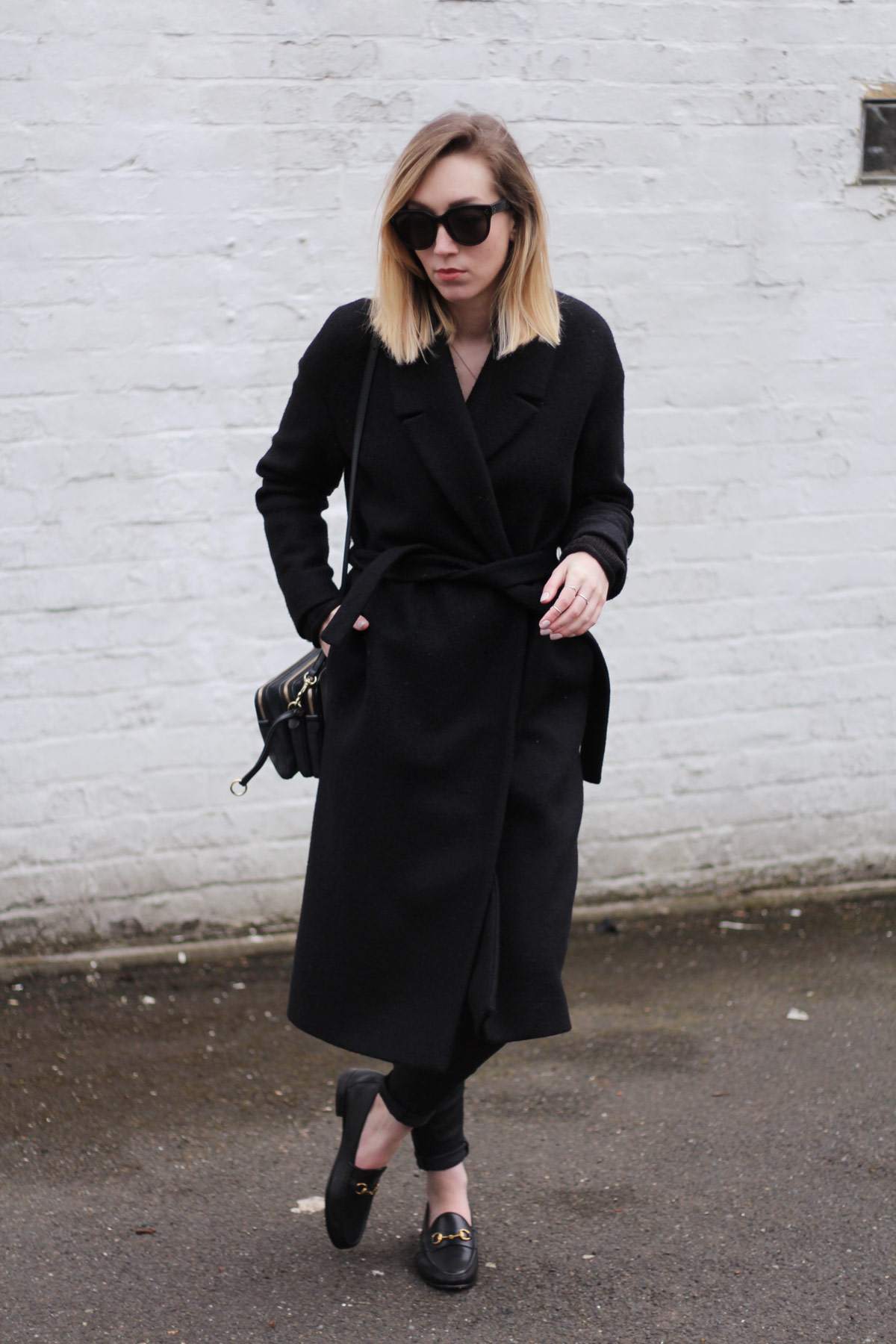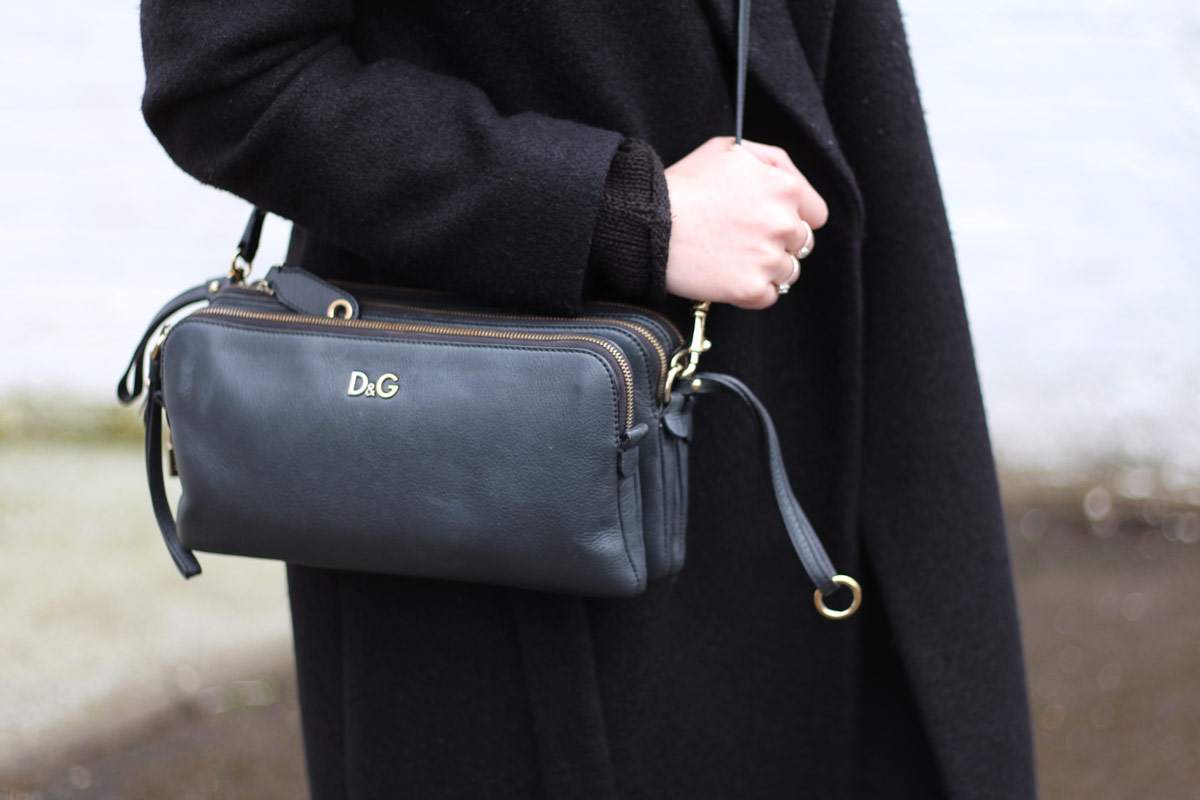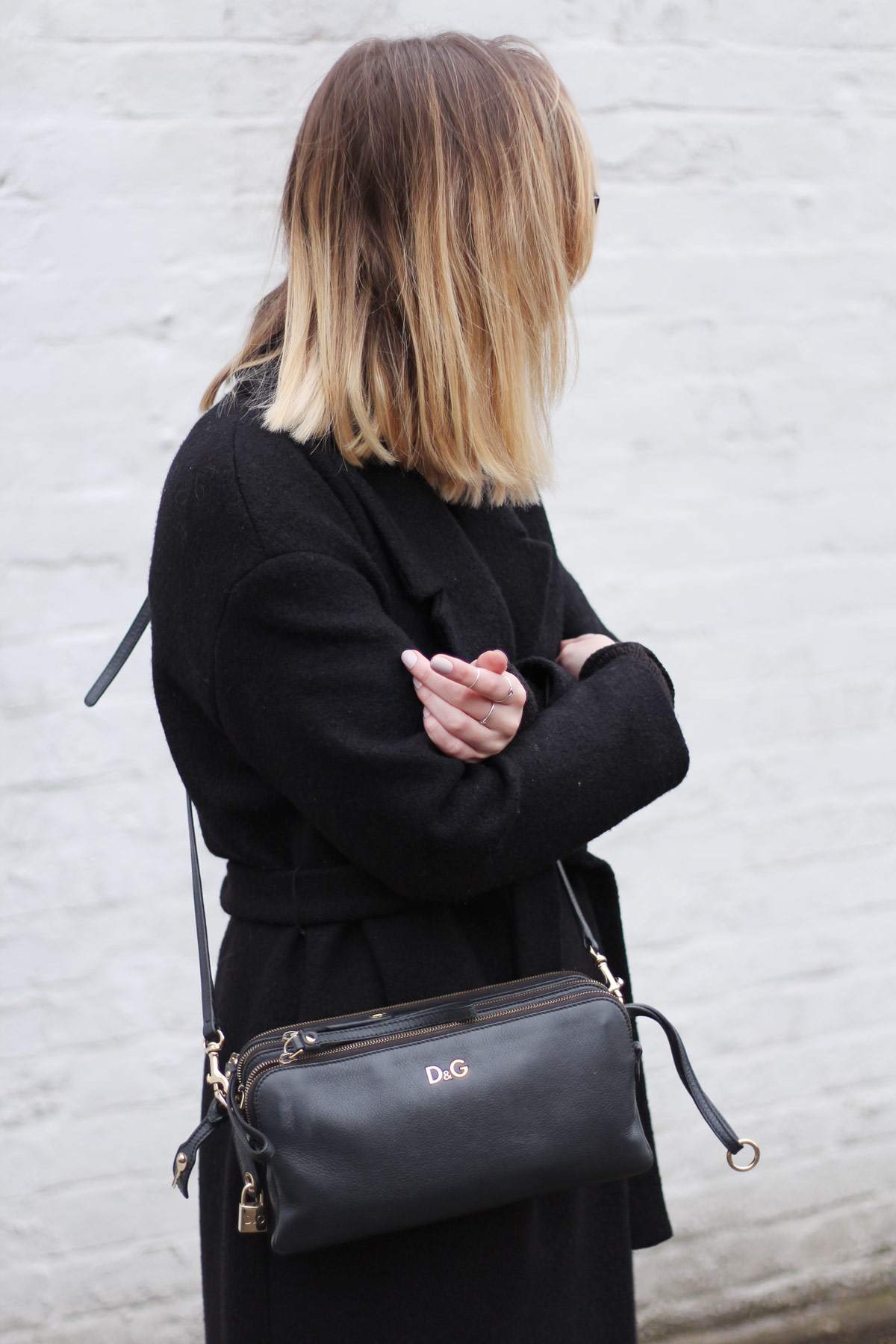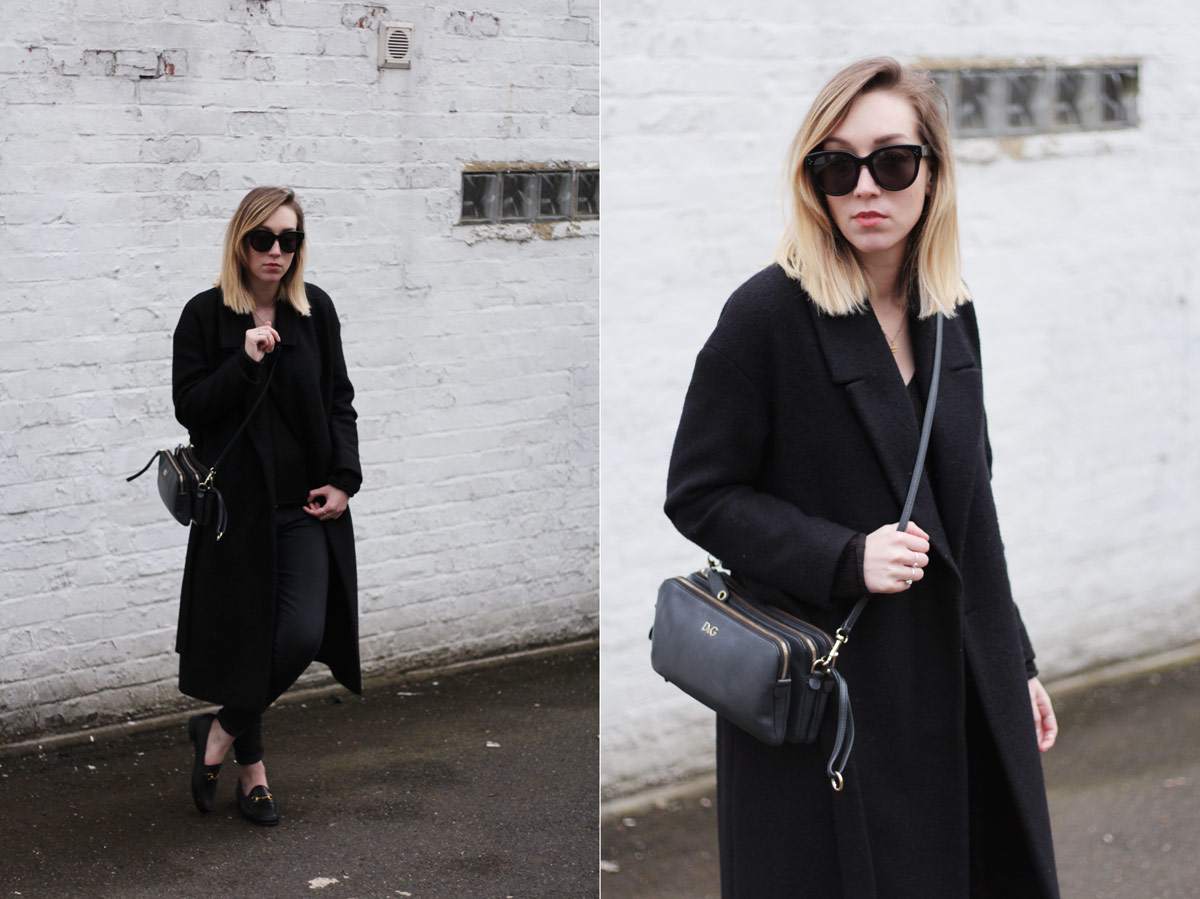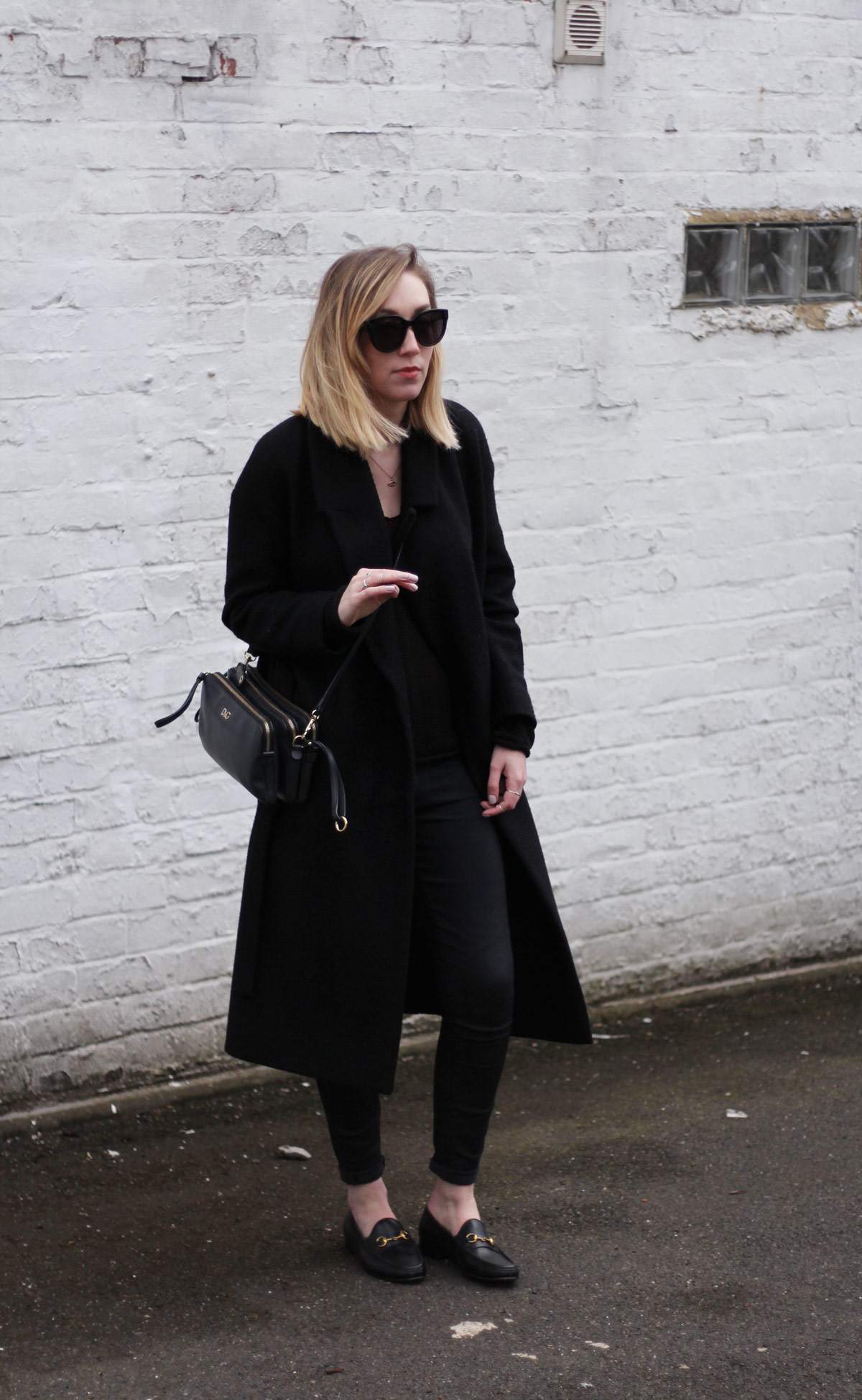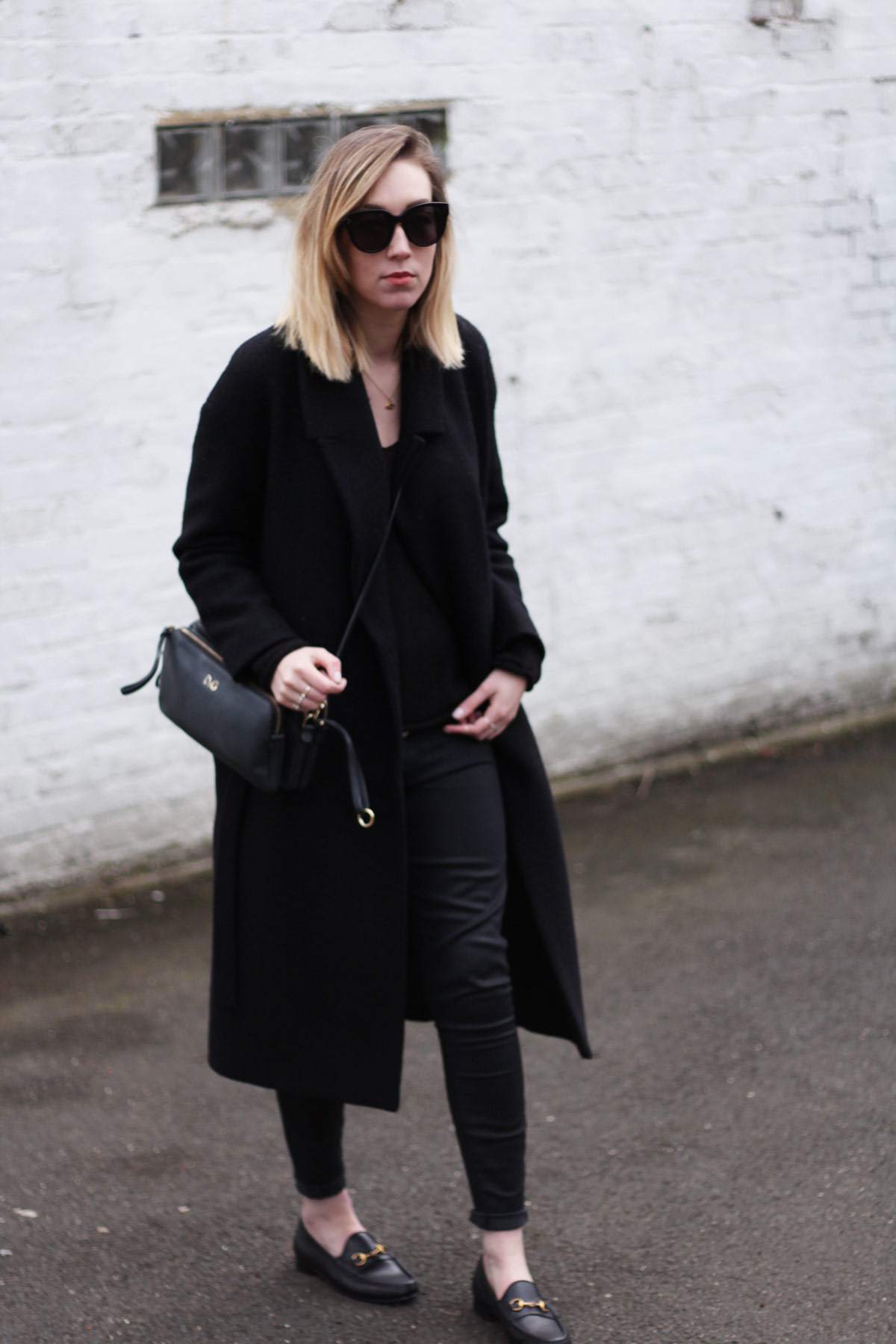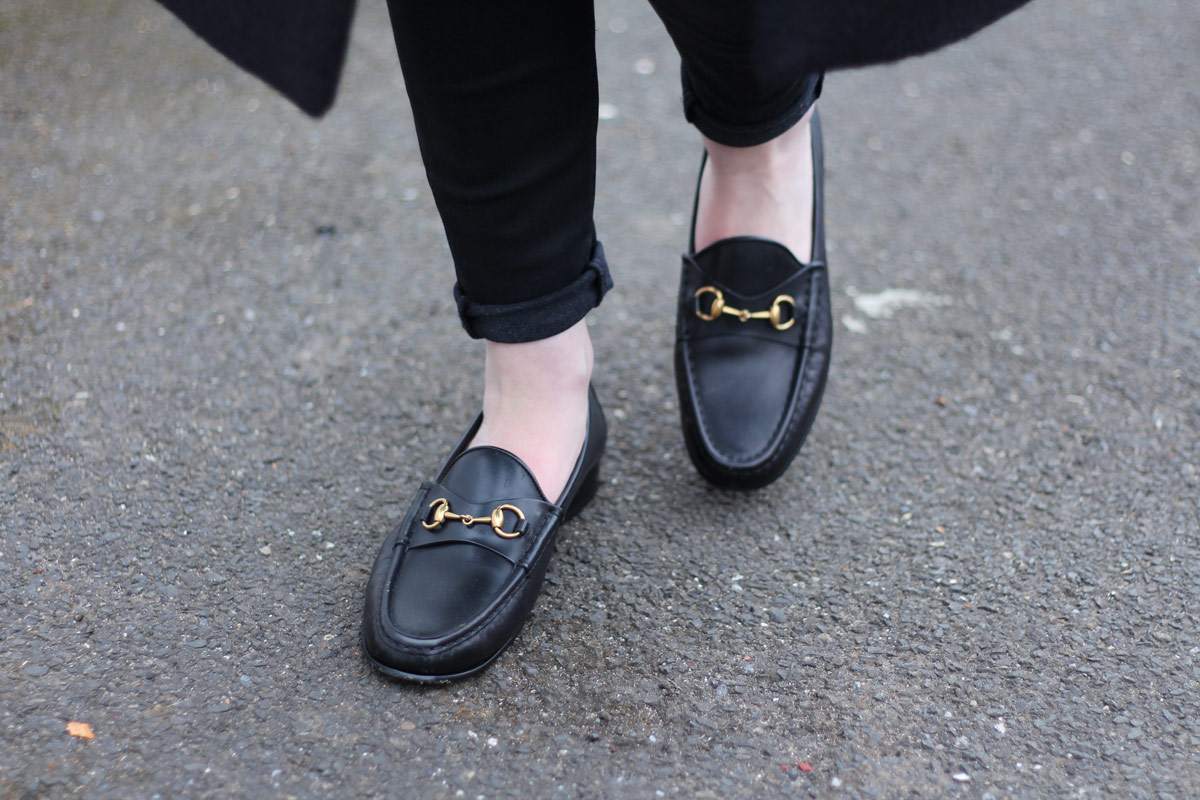 Coat: COS (similar) | jumper: H&M (similar) | jeans: Paige Denim | bag: D&G (similar style) | shoes: Gucci | sunglasses: Celine
I wasn't supposed to be taking outfit photos the other day, but I went for a chilly Spring walk just to get out of the house with the bf and he kindly took some snaps for me. This isn't a particularly inspiring, Spring-like (I live up North, it's cold all of the time, ok) or sartorially exceptional outfit, but one that I always reach for when I want to run out of the door.
Wearing all black makes me feel so happy. Whether it's a throwback to my teen goth years or just because monochrome tones appeal to me in general, nothing makes me feel like I can get stuff done like an all black look. Throw on some red lipstick and matching nails and I'm pretty invincible (sort of, maybe). It's an instant confidence boost and a no brainer when it comes to getting dressed, in my opinion and why a good 40% of my wardrobe is this wonderful colour (lack thereof? I dunno).
So, is there anything you wear; a colour, an outfit or a colour or an item of clothing, that makes you feel 10x better?
Helen x
Check out these amazing blogs: Kerry etc and Adventures of an Anglophile.