It is finally getting warmer and I have packed away the majority of my extra thick, extra cosy, good for getting through a blizzard, scarves that have been a feature of all my outfits for the last few months. With the spring weather feeling like it is taking a more permanent hold I am cracking open the style guide on fairer weather fashions. The Spring of 2018 is all about pastel colours and shades. Now pastels, are not necessarily part of my go to palate, I genuinely prefer neutral tones or more vibrant pops of colour, however the more I see of this trend the more intrigued I am to step out of my comfort zone and embrace these delicate shades.
If like me, you are not used to dealing with pastels, knowing where to start can seem daunting. Try out some of these looks for an education into how these subtle and delicate colours can give you a fresh new look for the warm weather.
Accessorise
If you are all about multitasking your looks and don't like to invest in an entire outfit in a style you are not sure about. then grab yourself some pastel accents to use on other outfits. Oversized belts in a pastel shades or slightly oversized clutch purses are ideal ways to get used to this springtime trend. Go super subtle and look for delicately coloured jewellery; I found a gorgeous pair of pastel coloured tasselled earrings that were a total steal thanks to the current Missguided deals at Groupon.
Go Monochrome
If you are loving the pastel look and want to go whole hog with it, then try out a completely coordinated look with a matching outfit. Pencil skirts and crop tops in pastel shades are totally on trend at the moment, the refined pastel colours paired with this midriff baring style adds a sweet yet refined sexiness to this popular look.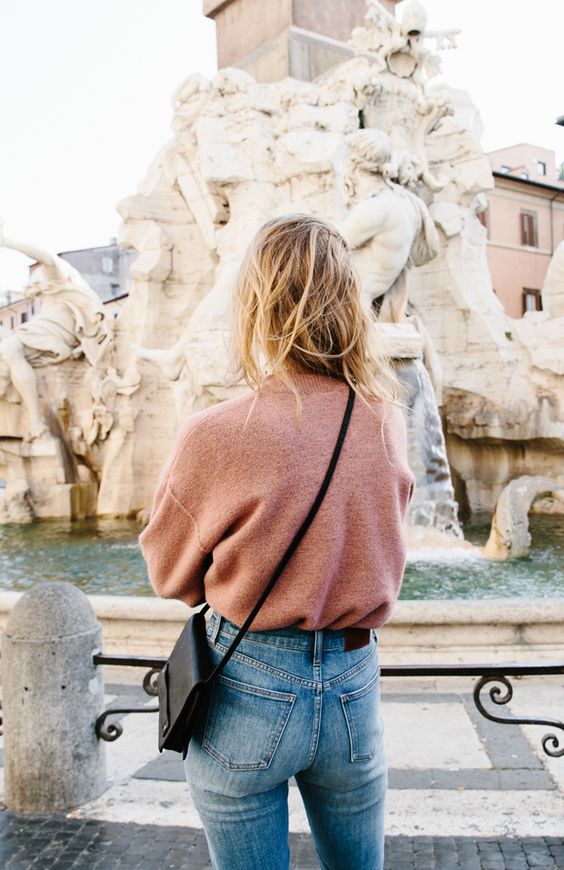 Pair with Vibrant Colours
Pastels often get a reputation for being a bit washed out and drab, if you are concerned about your outfit fading into the background then consider making it stand out from the crowd by wearing it with a much brighter colour. A pastel skirt paired with a dark purple blouse or vest will make a great statement. Accessorising with vibrant colours is the perfect way to give a pastel outfit a fresh new look and can be an extremely useful way to take a look from office to night out on the town.
Making your Pastels Pop
On the opposite side of the colour coin, pairing pastels with whites and other neutrals can bring a brightness and depth of colour that you wouldn't expect from pastels. A great example of this is pairing an all-white outfit, jean and vest say, with a light pastel blazer; the white will be a great canvas for the pastel to stand out from. If all white outfits are not the safest of bets for you then creams and greys work just as well.
However you choose to try out this spring time look, have fun with it and make it uniquely yours!