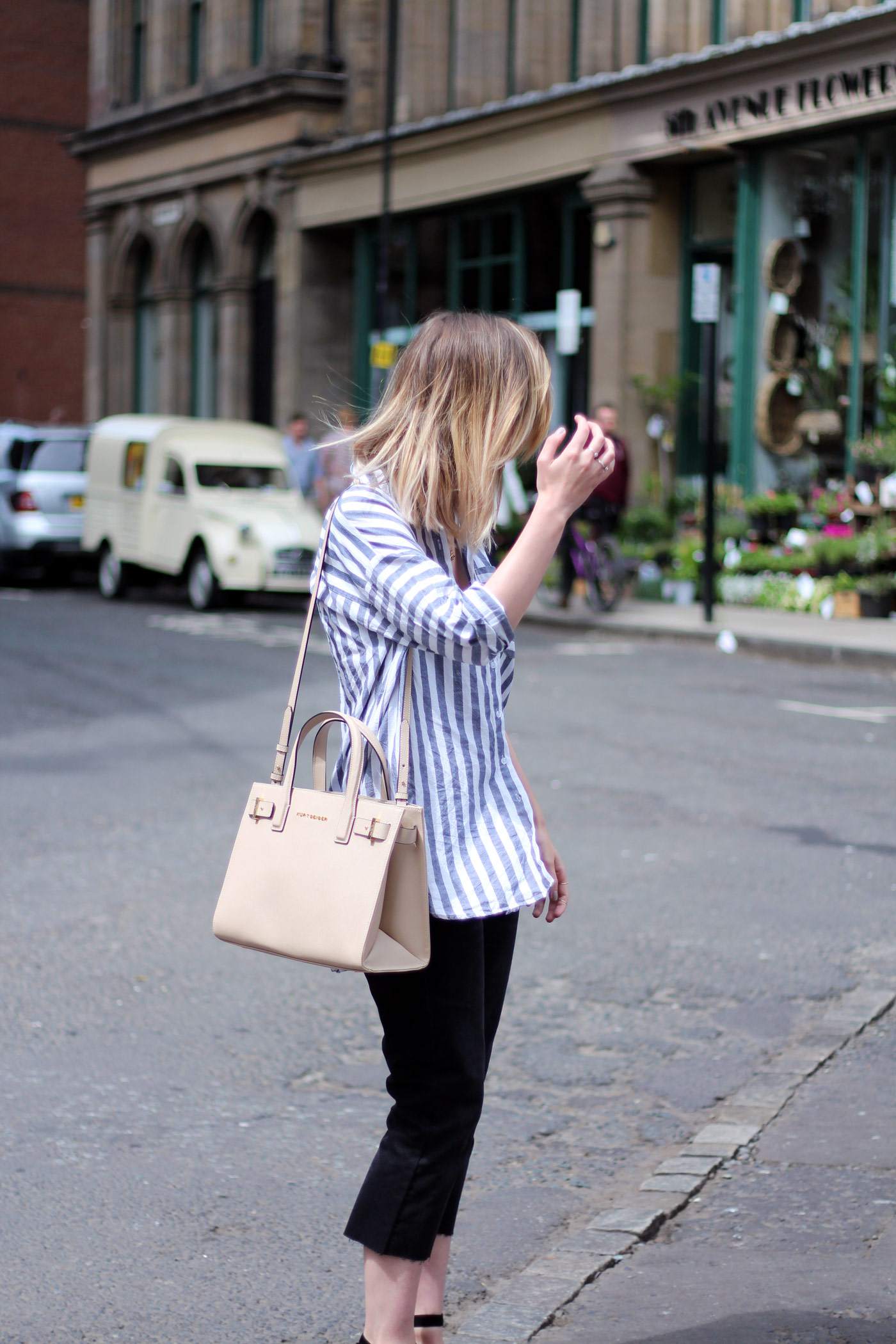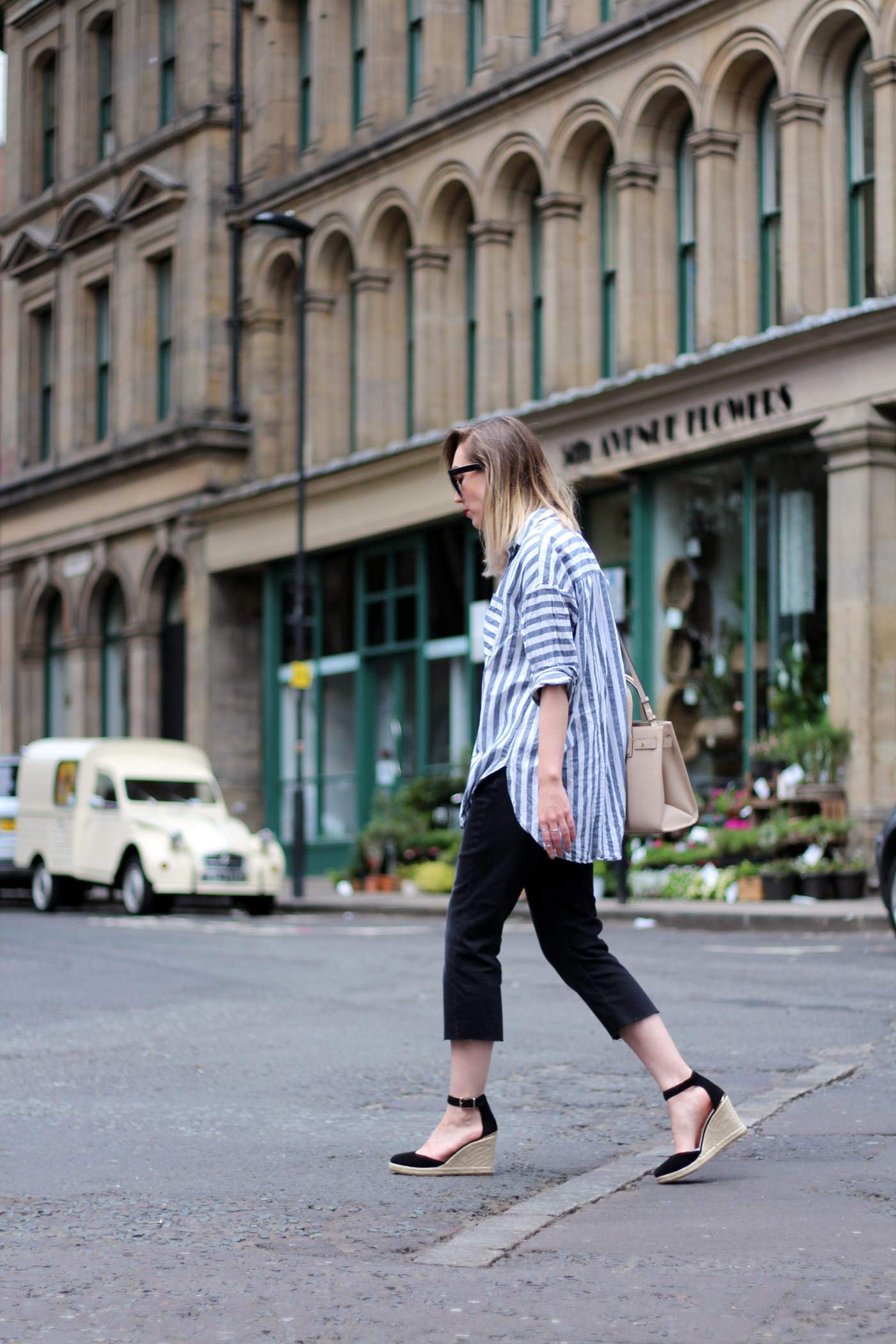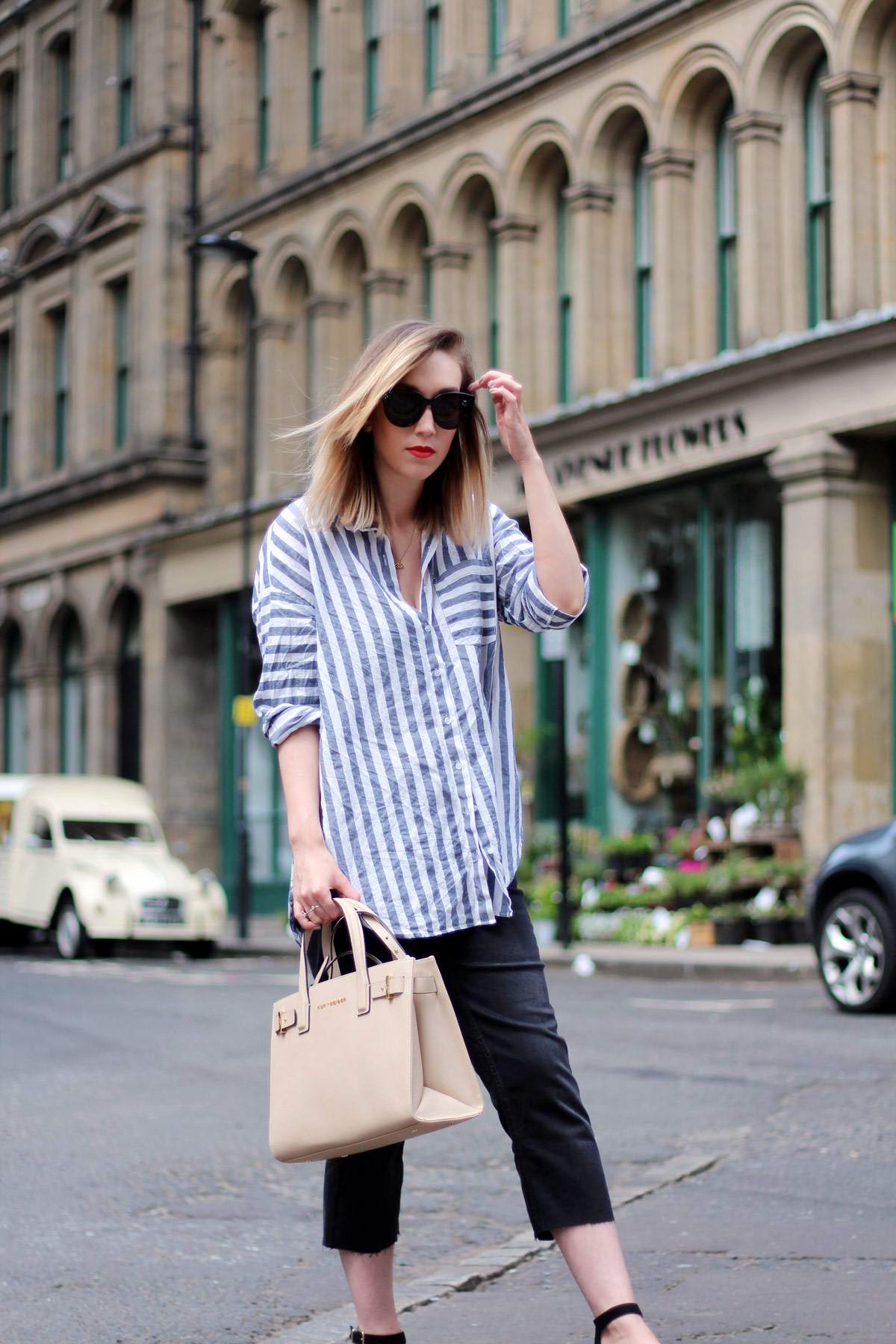 Outfit details: shirt – ASOS (old) | jeans: BDG (DIY'd) | shoes: Kurt Geiger | bag: Kurt Geiger | sunglasses: Celine
I took these photos a little while back now and have been eagerly waiting to post them so I could share this amazing Kurt Geiger collaboration with you all. Let's talk about the outfit first though? I keep going back to this shirt, despite trying to get rid of it several times for some reason, as it just ticks all of the boxes. Oversized? Check. Perfect colour combo? Check. That lived in material so I don't have to actually iron it? Check! I'm also a bit obsessed with everything cropped right now, as can be seen in my last outfit post. I thought it would make me look short and a bit dumpy, but no, dear friends, it's actually a super flattering cut on me (I think!) so I will be adopting cropped lengths for as long as I can.
But back to Kurt Geiger… How nice is this bag? It's such a staple, every day shape and the beige colour goes with everything and makes a change from my usual black. The wedges are such a summer must-have too – who doesn't need a pair of espadrilles for your holidays? No one, that's who. The ones above are comfy and easy to wear, I think, so are ideal for everything from shopping trips to cocktail bars without your feeling like your feet are gonna drop off.
So, in the spirit of Summer, the wonderful people at Kurt Geiger are offering you the opportunity to win £250 to spend on their Summer collection! How good is that? All you have to do is head over to their site here, fill in a few details and you'll be in with a change to extend your shoe or bag collection this Summer. Let me know if you're gonna enter in the comments below!
Helen x
ps. Check out these two blogging babes: My Debeauvoir Diaries and Cherry Pie!