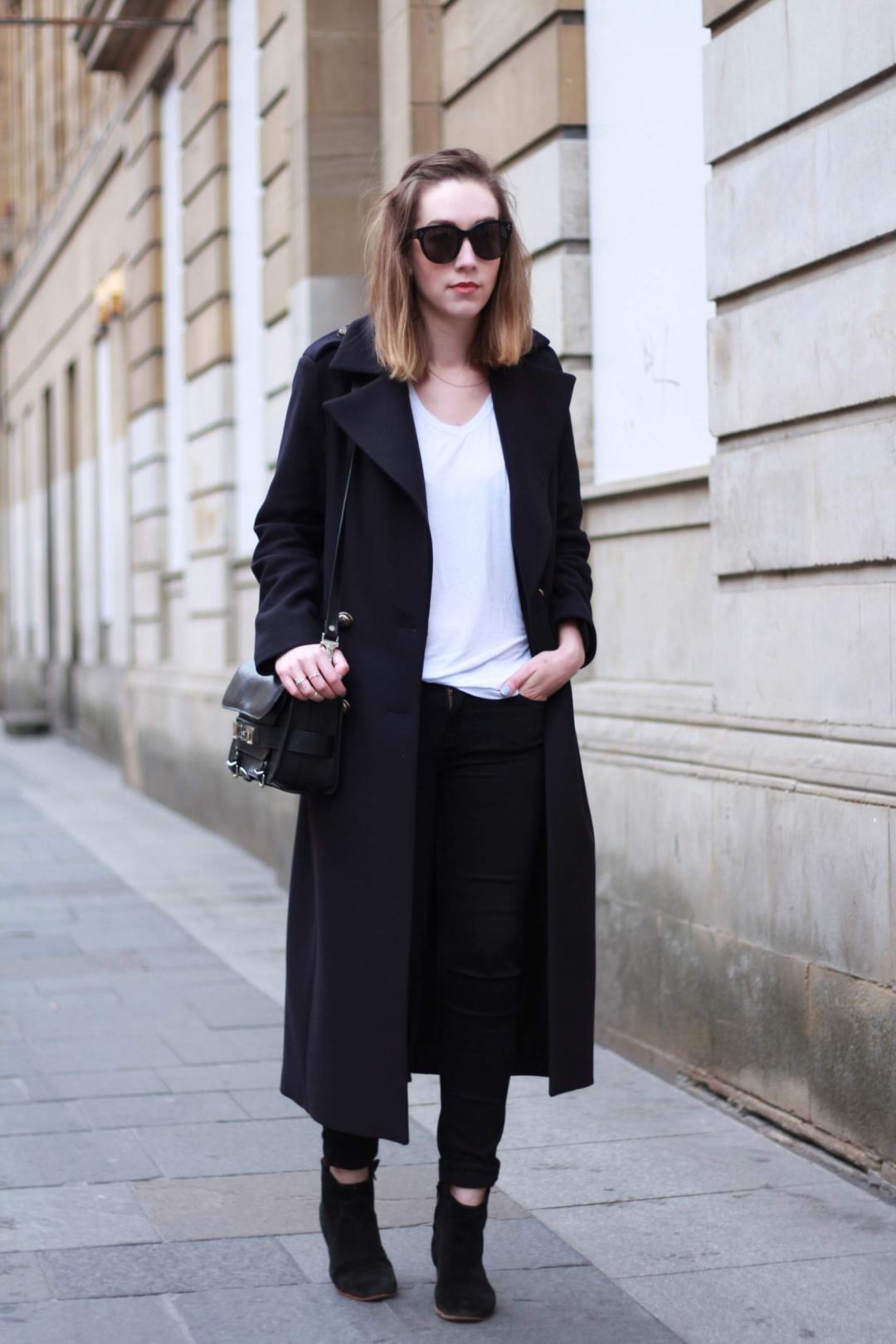 coat: Zara | tee: H&M | jeans: J Brand | boots: Isabel Marant | sunglasses: Celine* | bag: Proenza Schouler
So, that's in. The forehead is here to stay until my fringe grows in properly and I can style it somehow. It feels so odd (and cold) not having a permanent bit of hair attached to my face, but it's just far too much maintenance and, after eight years, I'm totally done with the upkeep. I can't wait for it to sort itself out though so I can get the balayage redone, I'm thinkin' of going really blonde with it so I'm excited to see what my hairdresser can come up with! I just have the awkward length stage to get through first – if you have any tips to grow it out, then please do holla at me.
Aside from fringe ramblings, I've realised since putting these photos together in this post that you can't even see my legs! I'm just a lump of dark from the waist down. I promise I'm actually wearing a navy coat and black jeans, but maybe I should have worn something lighter for these snaps! This coat has been a bit of a staple in my wardrobe since I picked it up on a Zara shopping trip recently. Zara always smashes it with their A/W coats, but this combination of military detail, the longer length which gives me the same shadow as Darth Vader and the overall ease in which I can wear it makes this coat such a must-have!
Hope you're having a good mid-week, it's one day closer to the weekend after all!
Do check out my brand new Autumn giveaway – you can win the UD Naked 3 Palette and so much more.
Helen x
ps. Check out this lovely blog: Carly Wynn!