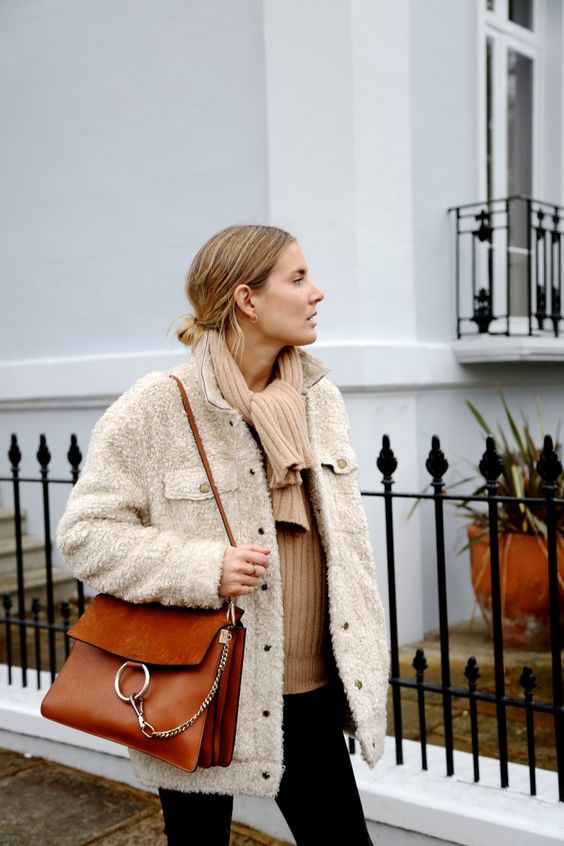 Photo: Fashion Me Now (my all time fave blogger)
A New Autumn Update...
I always feel like the new season - especially when we're going into A/W - is the time I always want a new bag. Maybe it's because I switch my wardrobe up so much or that I had a clear out of bags recently, so I don't have many left, but I've got a hankerin' for something shiny and preferably delivered in a box and a dust bag.
So, I've been having a little think about what's already in my wardrobe and what I need to add to make it feel little bit more well rounded. When looking at my wardrobe, I know I've got the classics; there's a vintage Chanel, my staple black bags (small Chloe Faye and my Louis Vuitton Pochette Metis), a red Mulberry, a nude pink Gucci disco and my grey Chloe Drew. There's a nice little range of staple styles and colours in there, but it's definitely missing a few pieces. I feel like a lot of my bags are small-medium in size, which is perfect for every day use, but I definitely need some bigger bags in my collection!
First of all, I would love to get something quite Autumnal. I'm thinking either the tan Chloe Faye (like the one on the left) or the burgundy version which I absolutely adore. I already have the small version, but I really love the vintage style of it and I think it's become a classic style over the years. I would be more wary of getting the tan over the burgundy incase I marked it, but I do love the 70s vibe it gives. Ahhh I can't decide which one I love the most! What do you think?
I really want some sort of tote bag in my wardrobe too, as I'm just using a cotton ASOS tote or one I bought from H&M about six years ago, but I'd like to invest in something in the future. I'm quite partial to the classic Louis Vuitton Neverfull, but I'd probably get one second hand as the store price is eye-wateringly high for a mostly-canvas tote.
Another bag I also love, though it's going into the same realms in terms of size as my other bags, is the Louis Vuitton Vivienne bag. I've loved this one since I saw it on a blogger on Instagram forever ago and have only just found out what bag it was! I can't find it anywhere on the LV site, so I think it's an older style or maybe just available instore but it's so gorgeous. I feel like it always looks slightly vintage - like it's from the 80s with it's almost-obnoxious logo - and that's what I adore about it. Plus it would look amazing with an all black look for Autumn!
Oh and if I could pick my 'dream' bag, it would be the Prada Cahier bag with the astrology print. I mean, gold + velvet + stars + moons = literally the most beautiful thing in existence!
There's so many bags out there right now that I would pick up in a heartbeat. I love Valentino bags... Gucci are killin' it right now, everything Chloe does is a dream and oh, if I had an endless amount of cash I would totally buy them all! Which one do you think I should get though? Shall I go for the Chloe Faye?
Helen x