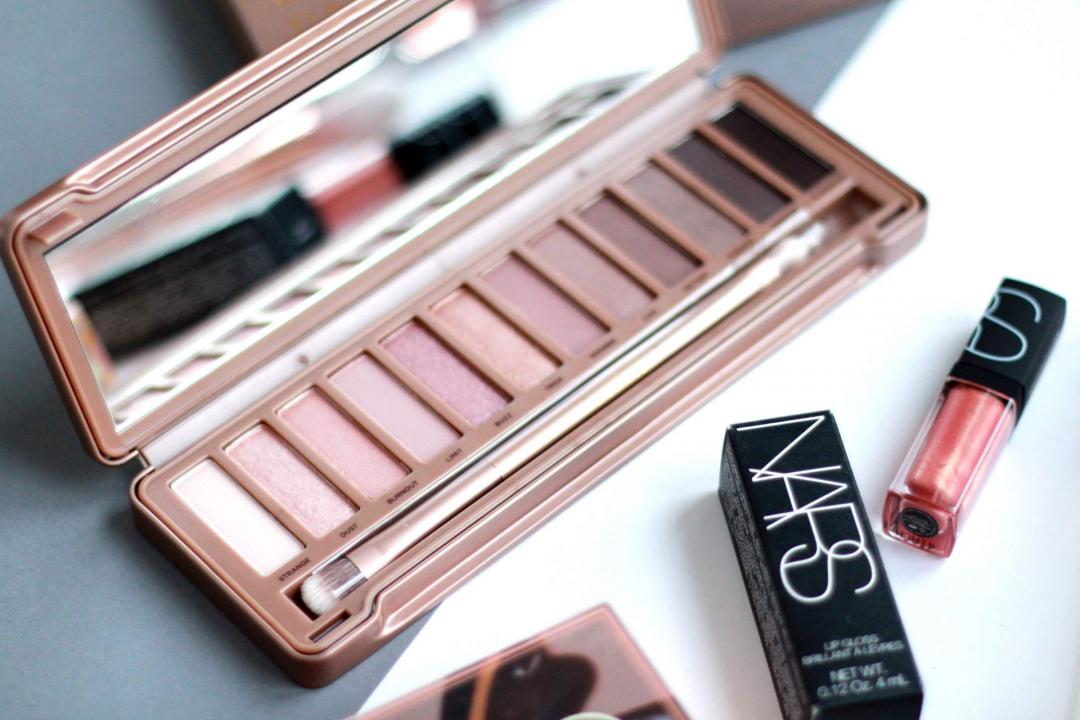 Well hi guys. How're you this lovely Tuesday? Me? I'm in a bad mood and you know what gets me out of a bad mood? Being nice to other people. Bit of a weird one, but being able to turn my moodiness into something good makes me happy! So, this giveaway is a bit of a random one, but also because I reached 13k on Bloglovin and I'm super close to 15k on Twitter which is pretty awesome so why not ey.
So, in this super quickly written giveaway you can win the above bunch of lovely beauty bits. Could the Urban Decay Naked 3 Palette be any more perfect for Autumn? I love the warm pink and gold tones in it, and it would create the best Autumn eye look. Next is the Benefit Sugarlicious Set, which contained a Sugarbomb blush with brush, a mini High Beam and Benetint and a Sugarbomb Gloss. What a cute little kit! I've also thrown in the Real Techniques Bold Metals Tapered Blush Brush, which is a) gorgeous and b) a wonderful brush to use. Finally, a mini NARS Orgasm Lipgloss because it goes insanely well with the eye palette so I had to include it!
You can enter (no matter where you are in the world) via the Rafflecopter form below, the only mandatory entries are following me on Twitter/Bloglovin and leaving a comment. The rest are entirely up to you, but much appreciated! As always, thank you so much for reading this blog, whether you've visited once or read every post, it means a lot to me.
THIS GIVEAWAY HAS ENDED AND THE WINNER HAS BEEN EMAILED
By the way, check out my brand new beauty blog sale.
Helen x
ps. Check out this lovely blog: Carly Wynn!