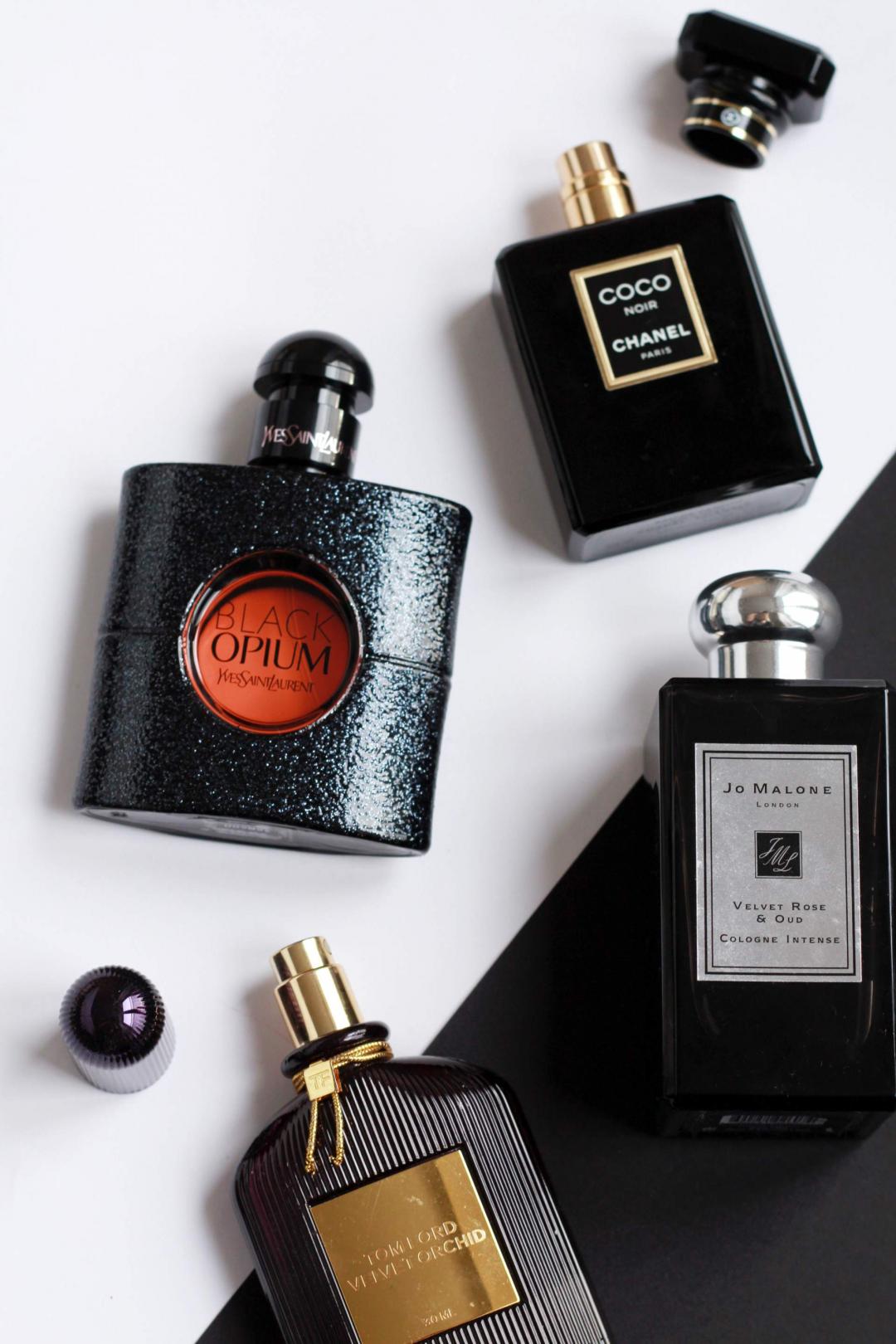 I'm one of those people who really loves perfume. And I mean love. I may not always remember to spritz it on, but there's something so lovely about spraying on a scent that you adore. It's the reason I keep no less than three of them on my desk at any one time (plus two on a colleague's…) and have a whole assortment of hand creams (three, precisely) to go alongside them. I'm a bit perfume obsessed… So today I'm running through my four favourite scents for Autumn, as they're all dark and warm and just mmmm.
Chanel Coco Noir | I used to stay away from Chanel as it's firmly in my mother's territory and I always feared it was too much of a mature scent for me. However, this was until I got my mitts on Coco Noir. Definitely an evening fragrance, but a decadent twist on the classic Coco perfume. It uses rose, bergamot, patchouli, vanilla and tonka bean to give it a warm and
Yves Saint Laurent Black Opium | Another perfume my mum used to wear when I was younger was the original Opium. She used to wear it constantly, for about 20 years, as it was definitely her scent. So naturally, it makes me happy that they've brought out some new versions of the scent since so I can carry on the tradition! Black Opium is the latest in the line and has coffee, orange blossom, vanilla and jasmine as part of it's list – a gorgeous wearable yet deep fragrance.
Jo Malone Velvet Rose and Oud | One of my favourite fragrances of all time, I contemplated this perfume for months (as it's quite costly!) before eventually caving in and buying it. It's honestly one of the nicest scents ever, in my opinion and I could wear it every day for the rest of my life and never get bored. Part of their cologne intense range, this scent uses damask rose, cloves and oud to give a unique, warm, spicy and utterly decadent fragrance. I didn't like rose scents until I purchased this, but now I'm a complete convert – it's stunning (buy it!).
Tom Ford Velvet Orchid | The only perfume I've ever bought without smelling it first was this beautiful Tom Ford number. I remember a blogger talking about it (maybe Suzie from Hello October?) and thinking it sounded right up my street. As you can tell, I go for quite warm fragrances so this one fits the bill nicely. Not only is the dark purple packaging gorgeous, but the scent itself, using honey, bergamot, orange blossom, jasmine, rose oil and vanilla makes for a beautiful combination. Definitely one to smell next time you're near a Tom Ford counter!
What's your favourite scent? Do you switch it up for Autumn?
Check out my Autumn makeup giveaway – win the UD Naked 3 Palette, Benefit Sugarlicious set + more.
Helen x
ps. Check out these blogs: Ayelined and Reserved for Ruby.