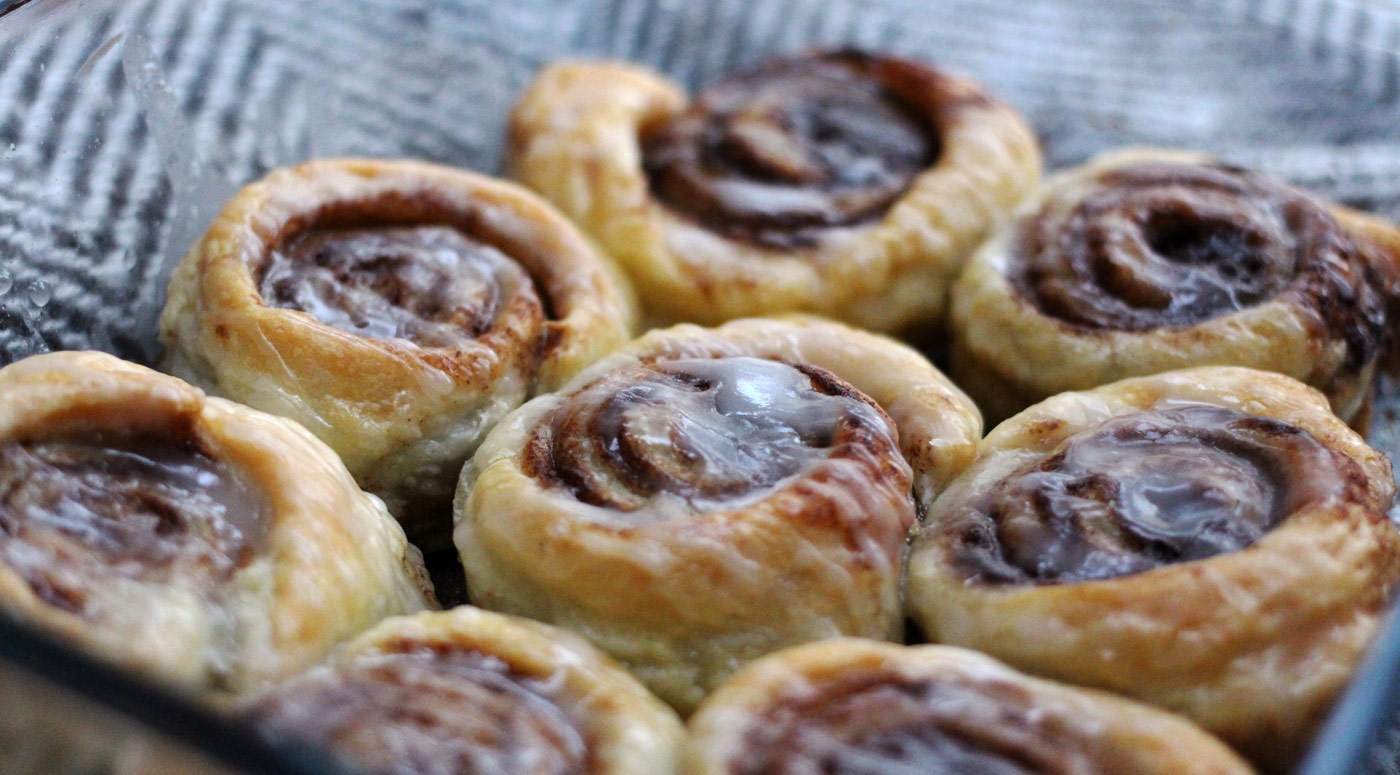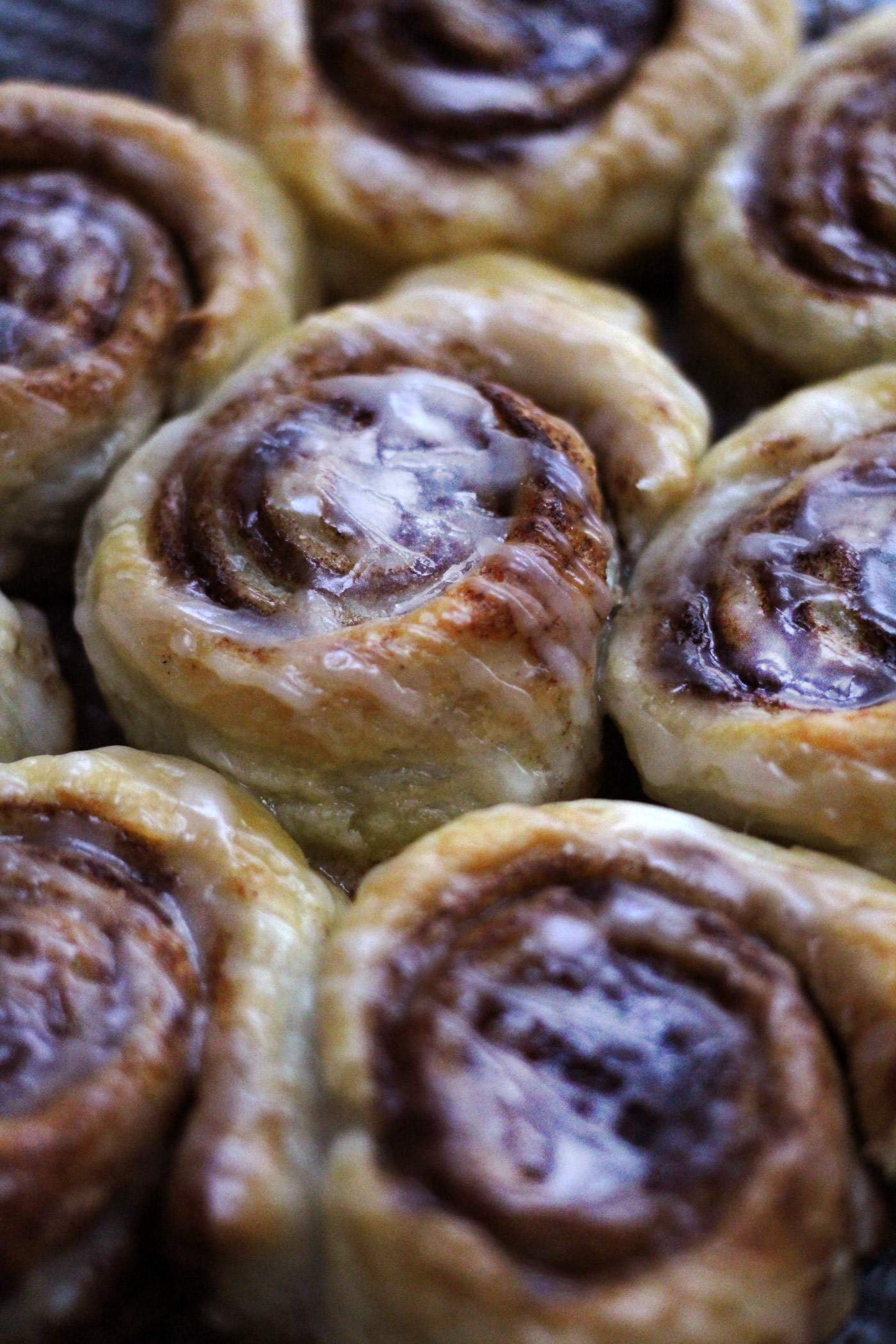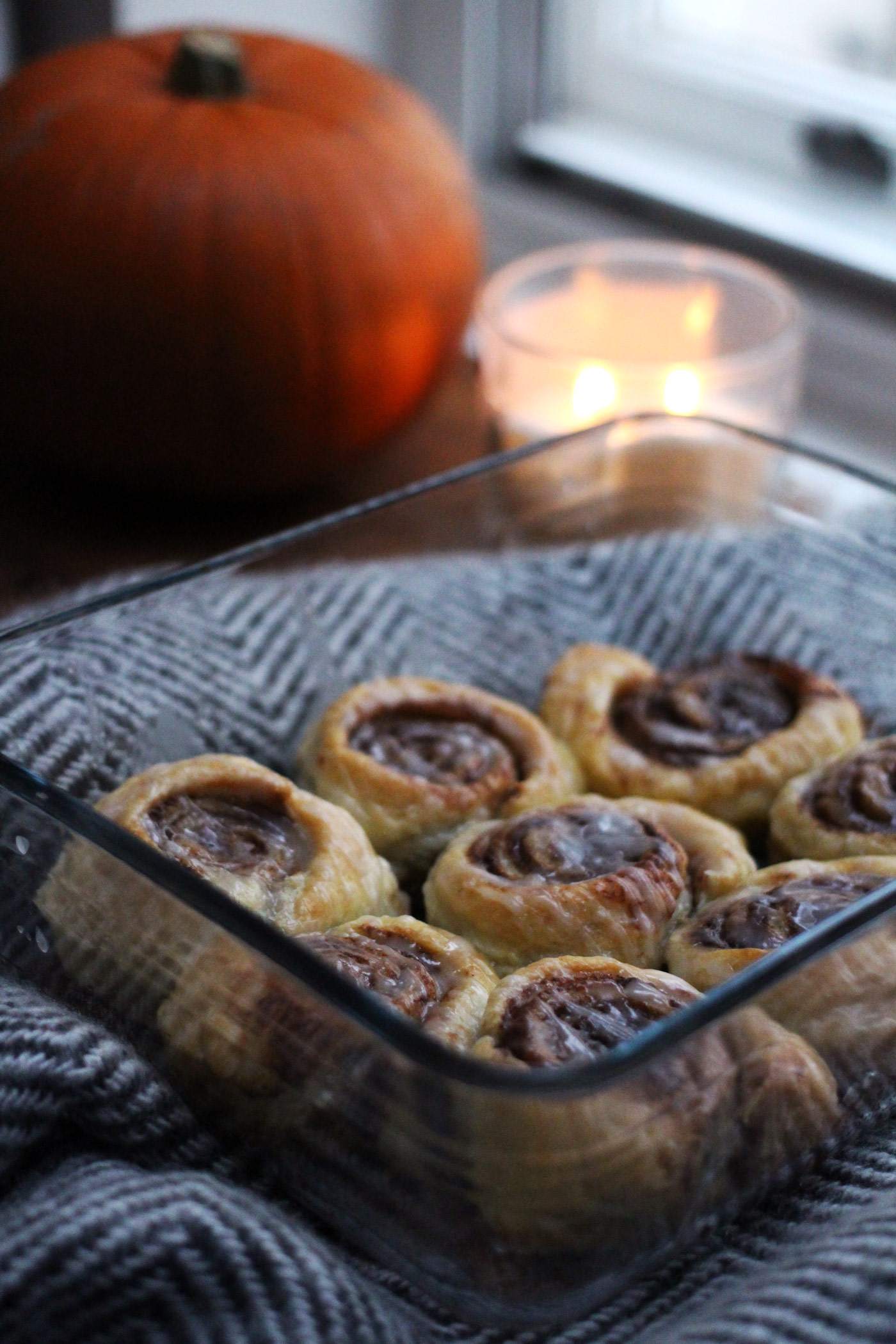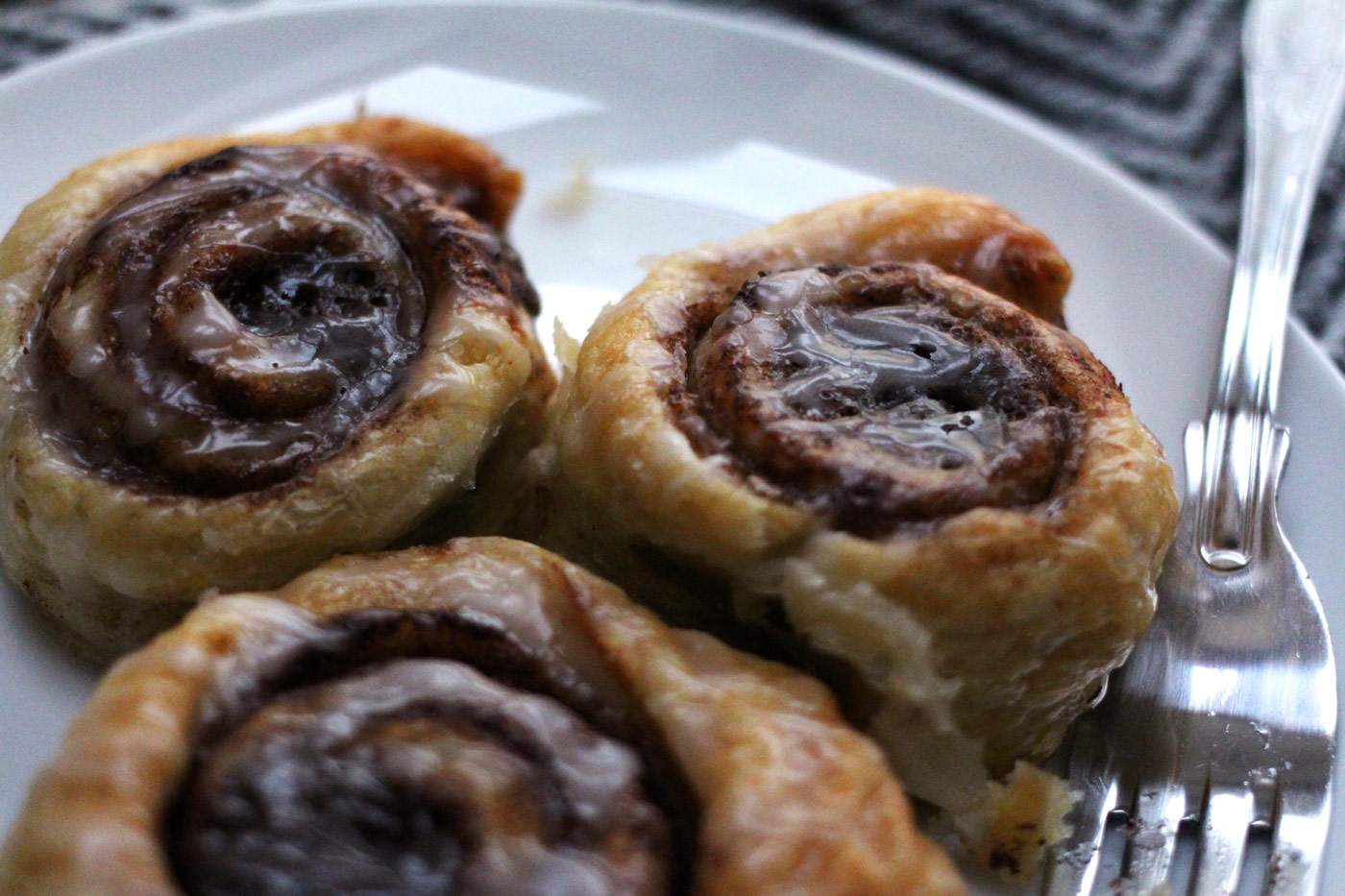 I was talking to my mum on Friday about the baking I was going to do at Christmas (still got future in-laws to impress) and she asked why I never really do pastry. This seems like a silly question coming from the pastry queen herself, Mary Berry would be proud, but it's always sort of intimidated me a little. All of the rolling and folding and chilling is just too much for me I think, especially if it all ends up going wrong. But then I stumbled across this recipe for my favourite cinnamon rolls on Carrie's blog and it was a game changer – mostly because it's so, so easy! If you're not familiar with One Pleasant Day then you should definitely give it a read, her Autumn content is so perfect right now and it's basically a giant mug of hot chocolate plus a warm blanket, but in blog form. I love it!
Anyway, this recipe takes barely any ingredients, minimum prep and shoving it in the oven. It makes your house/kitchen smell absolutely divine too, better than any candle every could plus you get a tasty dessert at the end.
Ingredients:
1 packet of pre-rolled puff pastry
1/3 cup (about 65g) light brown sugar
1/3 (about 75g) butter, softened
2 tbsp cinnamon
For the icing: mix icing sugar and water together, I used about 4 tbsp icing sugar to 1-2tbsp water, but add each until you get the right consistency.
Method:
Step One | Unroll the pastry and lay it out flat on a surface, keep it on the paper. Combine the sugar, butter and cinnamon together until you have a paste. Smooth onto one side of the pastry and roll up. Preheat your oven to 180 degrees and pop the pastry into the fridge so it's easier to cut.
Step Two | Once your oven is to temperature, take the pastry out of the fridge and cut it into one inch thick slices. Place it into a dish and bake for 20-25 minutes, depending on your oven. Mine took the full 25 until they were pale golden, keep checking and adding an extra 4-5mins to your timer each time. Mix your icing and drizzle over then shove them all in your face because that's totally what I did… If you have any left, they'll keep in the fridge for a couple of days, just pop it into the microwave and heat for 30 seconds to warm it back up.
How easy is that? It only takes about five minutes to actually prep the ingredients so it's such a simple, but impressive pastry. My boyfriend said they were 'amazing' which is high praise, so I'm sure you'll love them too! Let me know if you bake these or any other bakes from my blog.
Helen x