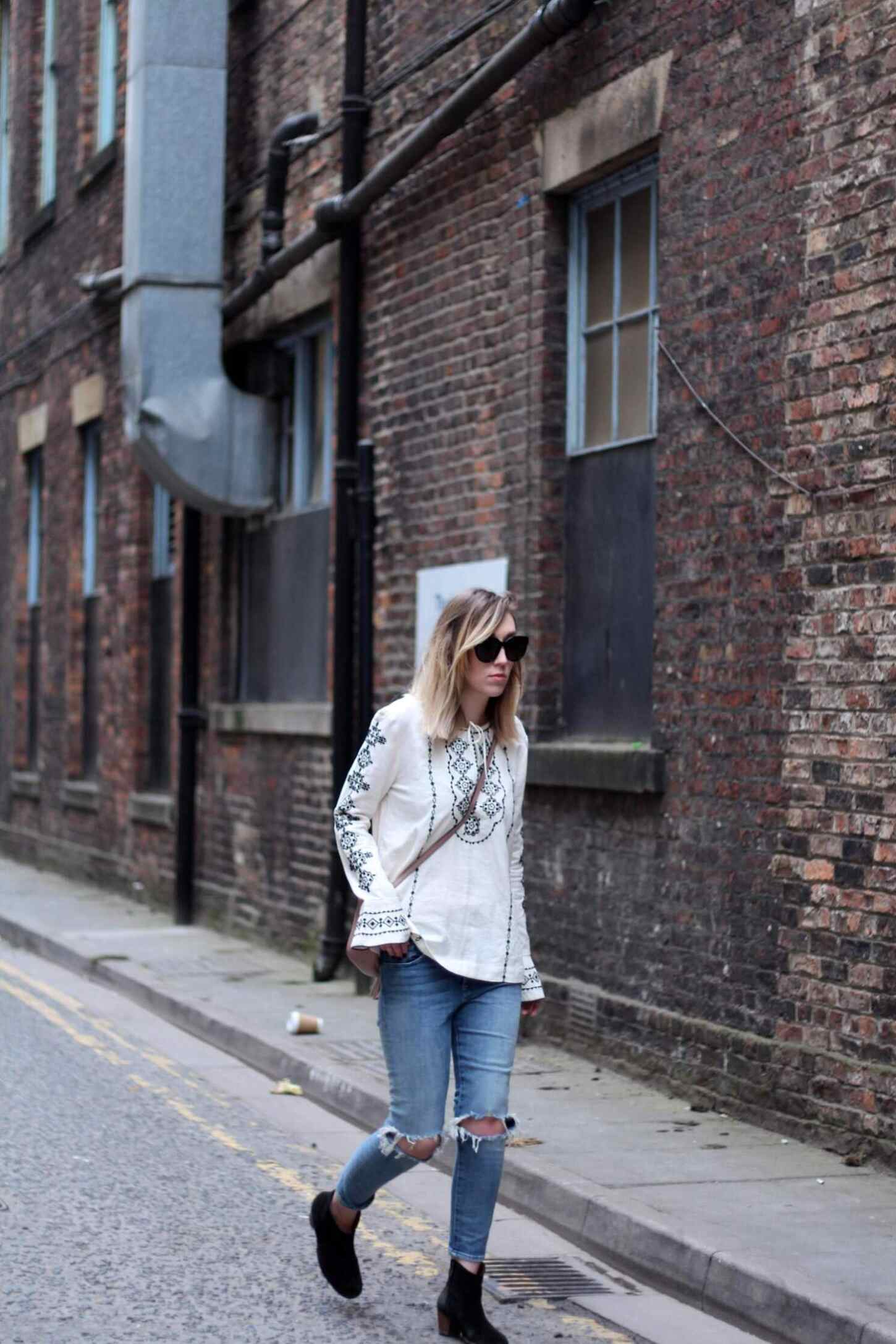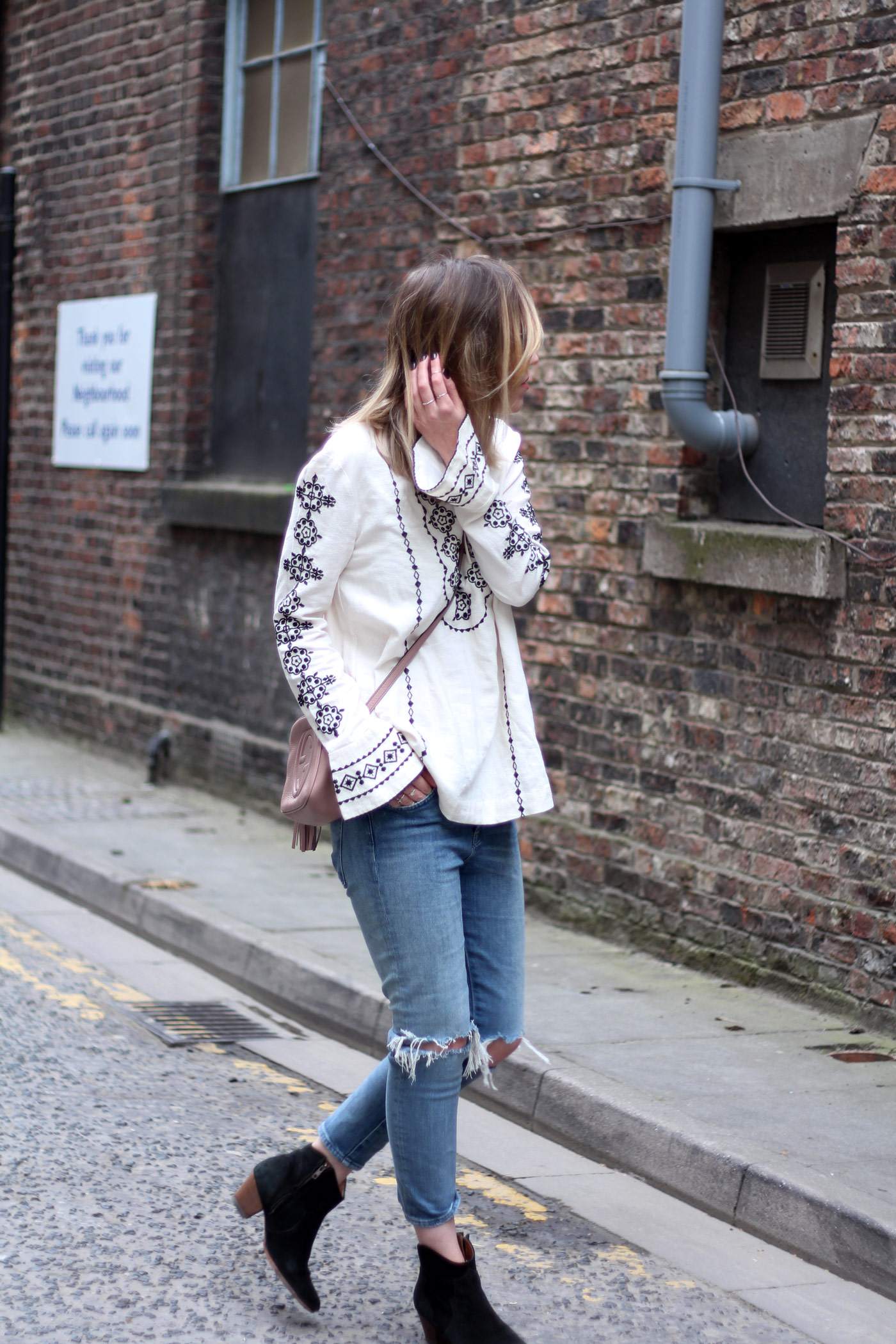 Top: & Other Stories (I can't find it online!) | Jeans: 7 For All Mankind | Bag: Gucci | Shoes: Isabel Marant | Sunglasses: Celine
Today's thoughts: shooting outfit posts can be a bit weird sometimes. Between the people staring or making 'take a picture of me, love' comments as they walk past, to the moments you feel a bit daft walking back and forward to get the perfect 'movement' shot, to lugging around a huge bag of outfits that practically breaks your arm – it's something I've both grown accustom to and yet still find so bizarre. It is fun though, as a whole, and it's actually a huge boost to your confidence to be able to stand there in the middle of the street (with lots of people staring) and to not have a single care other than getting the shot done. If you're thinking of doing style blogging, just go out and do it, you'll never know if you can do it until you do!
Anyway motivational speech aside, I actually really like how these photos turned out and I'm oh so glad I got to wear this magical little top that I picked up one of the last times I was in London. The sleeves are ridiculously perfect and the embroidery just bring a bit somethin' somethin' to an otherwise quite plain outfit. I do have to tie the front of it really tightly otherwise I am 99% boob, but I don't think that would stop me wearing it anyway, haha. I went with my old faithful Marant boots – I swear the cost per wear must be pennies now – and these ripped jeans I wore in this outfit post recently. I'm wearing them so much that I feel like I can still feel where the rips are on my legs even when I'm not wearing them, weird, huh?
Anyway, I hope you're having a great week!
Helen x