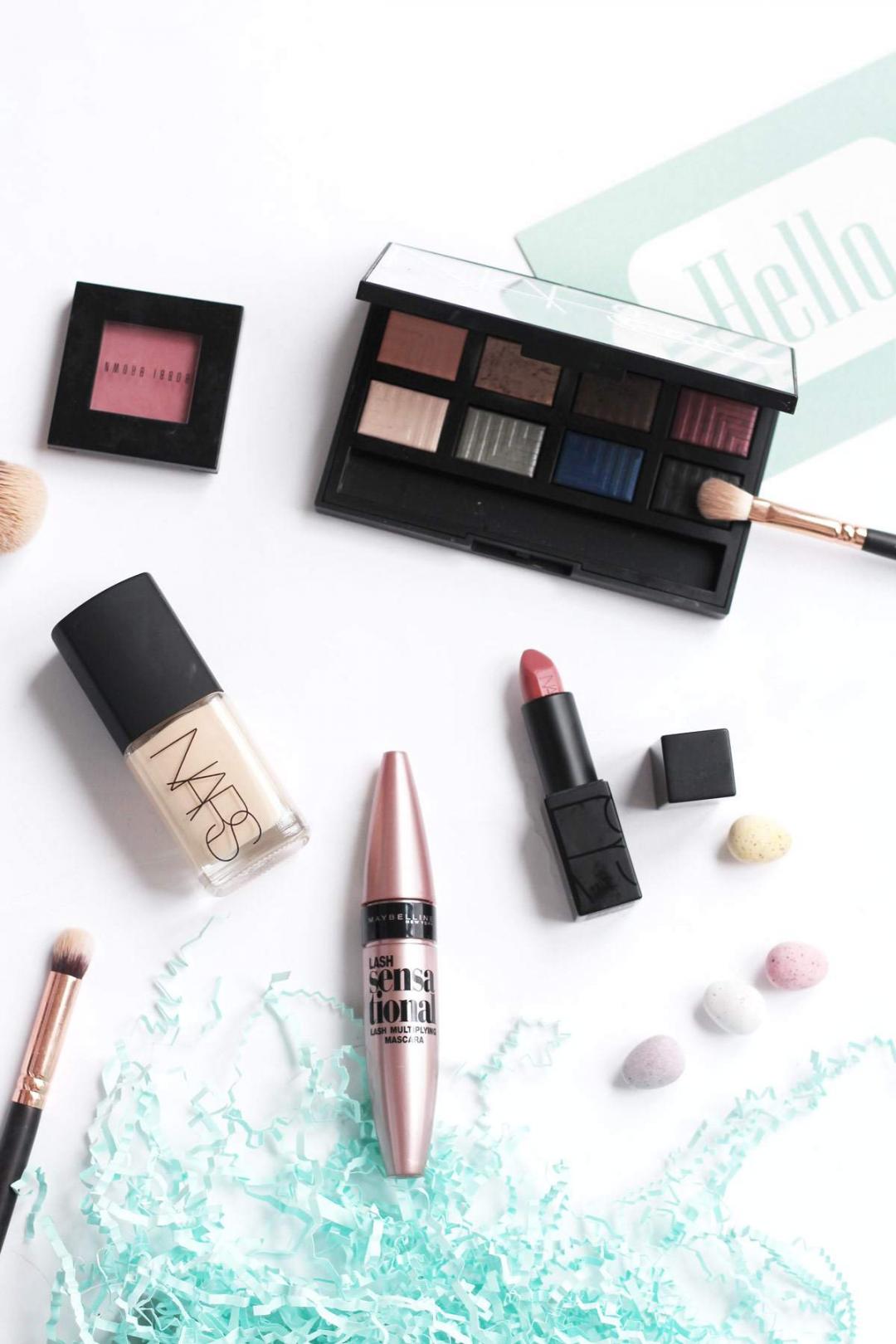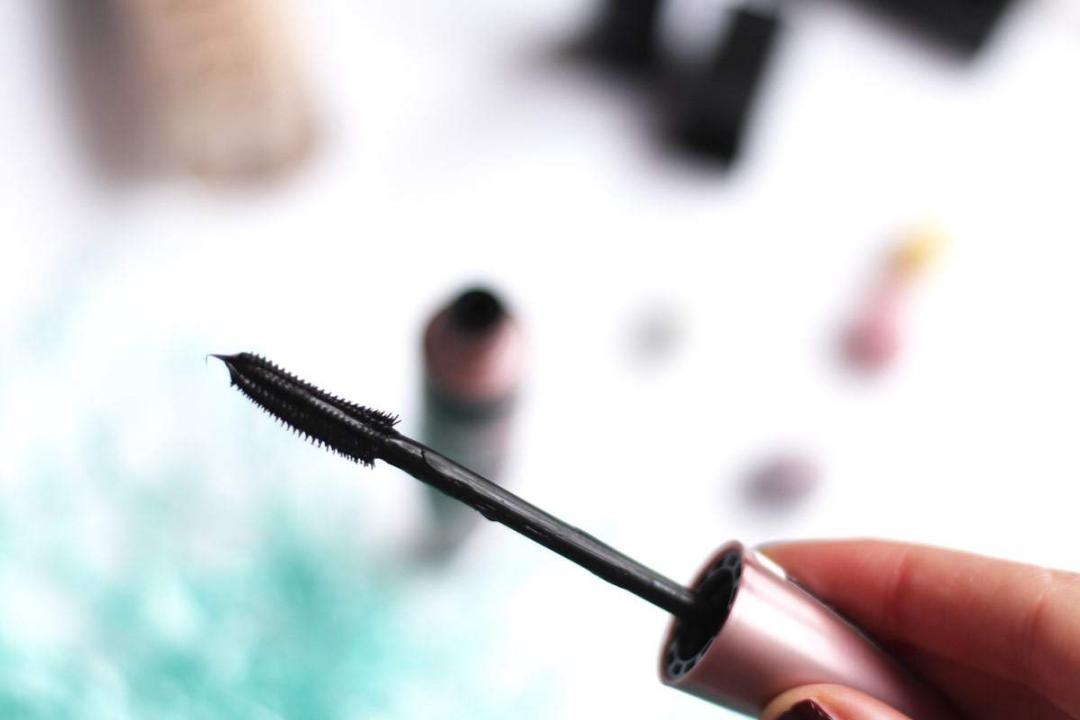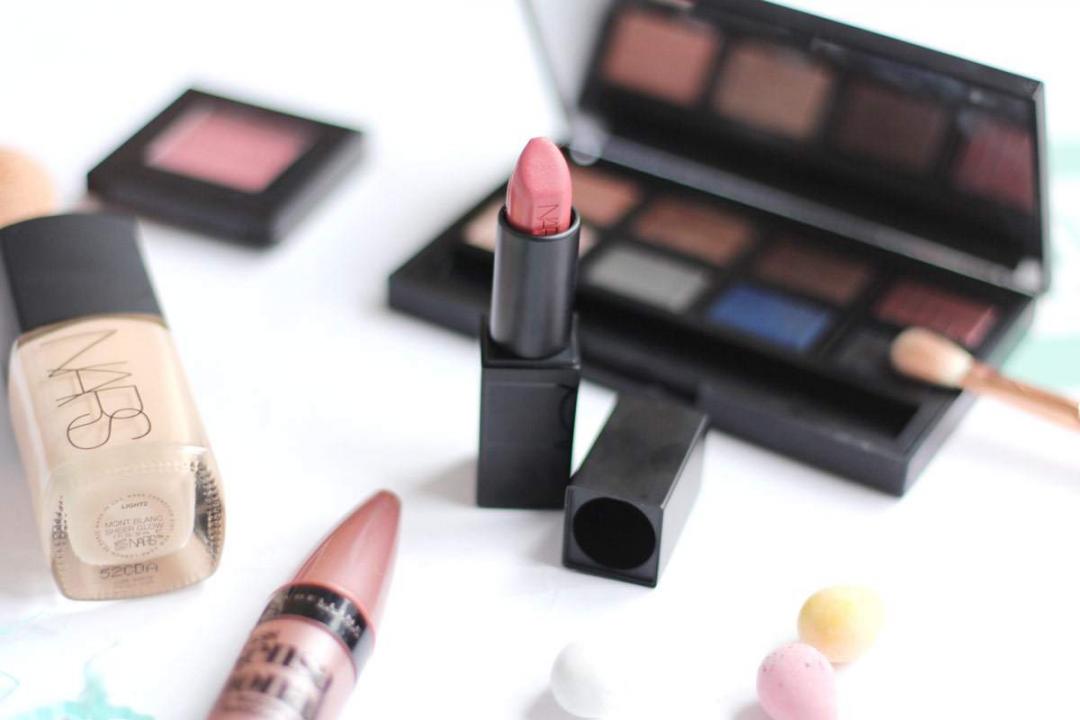 Ah, the good old five product face. With my skin being so rubbish over the past few months, the idea of only using five products has basically been a bit of a myth. I've had to load up on three different concealers, heavy duty products etc just to feel a little bit less like a hormonal teenager. But, I had a serious think the other day about what I'd use if I were limited to five and came up with the wonder products above. There's some new and some old, but I think I've got the perfect combo for a Five Product Face…
NARS Sheer Glow Foundation | Don't you just love a fresh bottle of foundation? I've used NARS Sheer Glow for years and a brand spanking new bottle of it landed on my desk the other day, so my love affair with it has been revived once more. Despite the title, it offers a medium coverage which is buildable so you can double it up as your concealer if you need to. The shade Mont Blanc suits my pale skin perfectly and I love the natural finish it has on my skin! It's reached cult status for a reason guys, go snap it up!
Bobbi Brown Blush in Rose | I really, really love my rose shades when it comes to blush, so this BB one is the perfect choice. I find them to be very pigmented, so you can create a natural flush all the way up to a more dramatic pop of colour. They're buttery soft too! Hands down one of my favourite blush brands of all time.
NARS Dual Intensity Eyeshadow Palette | There's three reasons I picked this beauty. One: The eyeshadows are absolutely gorgeous and versatile, so you can create a huge range of looks. Plus they're soft and easy to work with and blend like a dream! Two: The lightest shade could double up as a highlight with me being limited to five products. Three: Ditto with the darkest shade being used as an eyeliner, as you can use them wet or dry. The perfect pint sized option!
Maybelline Lash Sensational Mascara | An extremely new purchase, but I fancied trying out a new mascara and everyone said this one was the one to pick! I've tested it out a few times now and I have to say I'm impressed. It makes my lashes super dark, separated and long, but I'd have to apply two coats for a more dramatic, thicker effect!
NARS Audacious Lipstick in Anita | I first mentioned this lipstick in my January Lipstick Menu, but its definitely worth mentioning again because I've come to totally love it. You know when Kylie Jenner claimed her pout was just down to a good nude lip (and definitely not fillers, nope not at all) …Well this, to me, is the lipstick that actually makes a huge difference to mine. They look fuller and the pinky-nude hue suits my skin perfectly!
What would you use for your five product face?
Helen x
ps. check out these lovely blogs: Carly Wynn and Madame Ostrich!