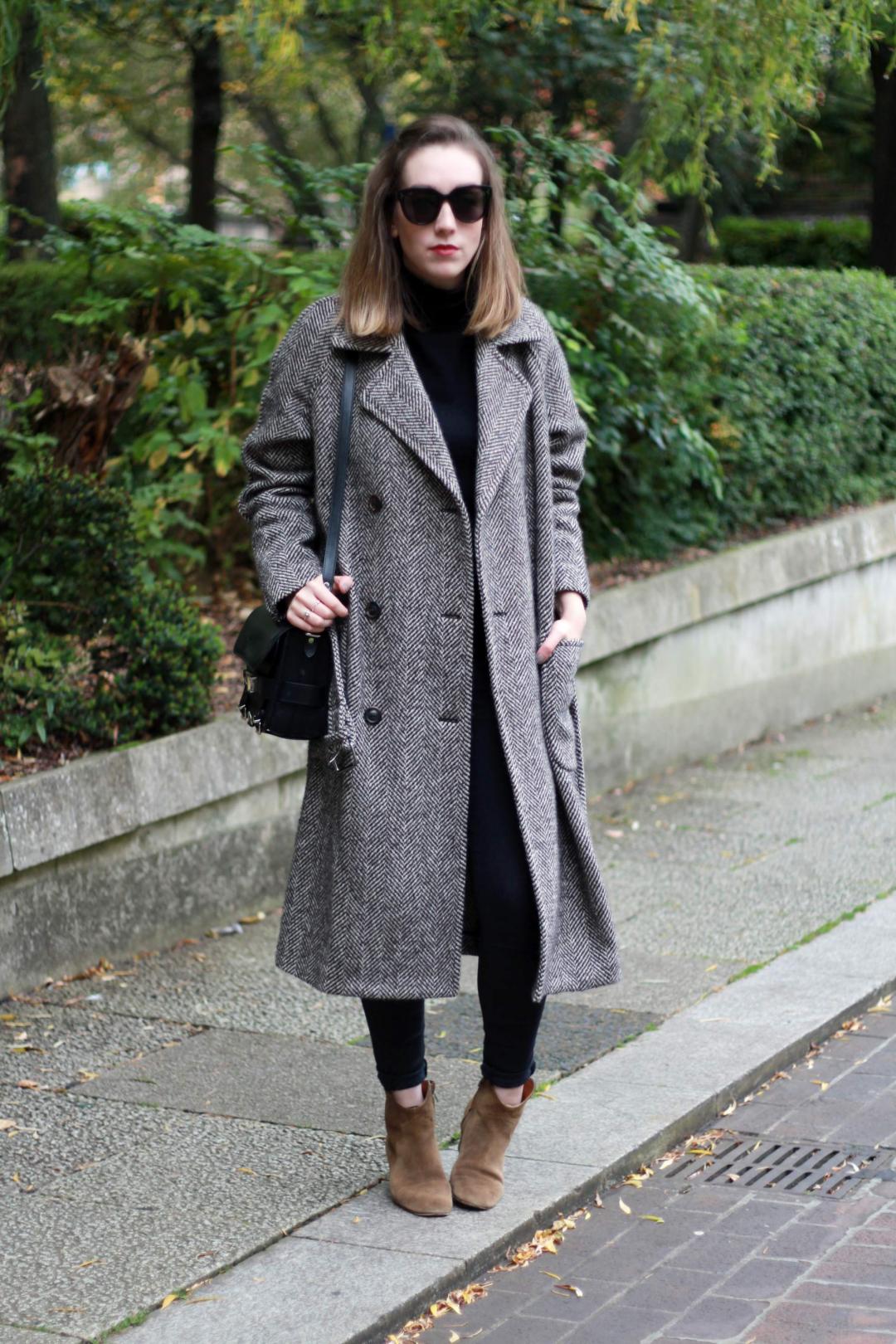 coat: Chloe | jumper: Mango | jeans: Paige Denim | shoes: Isabel Marant | sunglasses: Celine* | bag: Proenza Schouler
Not the most exciting outfit, I'll agree, but this coat is a Winter favourite. I picked it up at TKmaxx last year for an absolute bargain and have been obsessed with hunting down coats in there every since! A/W dressing makes me so happy and I've been living in high neck jumpers, as it's essentially like wearing a permanent scarf. These Mango ones are so cheap too, as I think I picked them up for about £7 but they're soft and wash so well. These are things I care about this days, haha, adult life.
How are you all this week? It's Thursday so very nearly the weekend, yay. I had an absolutely rubbish week last week, but this one seems to have looked up a bit. Shopping definitely helped (oh hey new bags), but now I'm broke so I'll be on depop selling my life away this weekend I think.
I'm also planning all of my Christmas gift guides very soon. I'm really not an xmas kinda gal and Elf is possibly my most hated film, but I seriously adore buying things for people and planning out gifts. I'm one of those losers that plans out what wrapping paper, gift bags and other wrapping I'm gonna have weeks in advance, not like anyone else in my family cares as they're just happy with the present! Dat themed wrapping tho.
This post has taken several tangents now hasn't it? It's too late in the week to be succinct so you'll have to forgive me! Have a lovely day, guys.
Check out my Autumn makeup giveaway – win the UD Naked 3 Palette, Benefit Sugarlicious set + more.
Helen x
ps. Check out these blogs: Ayelined and Reserved for Ruby.