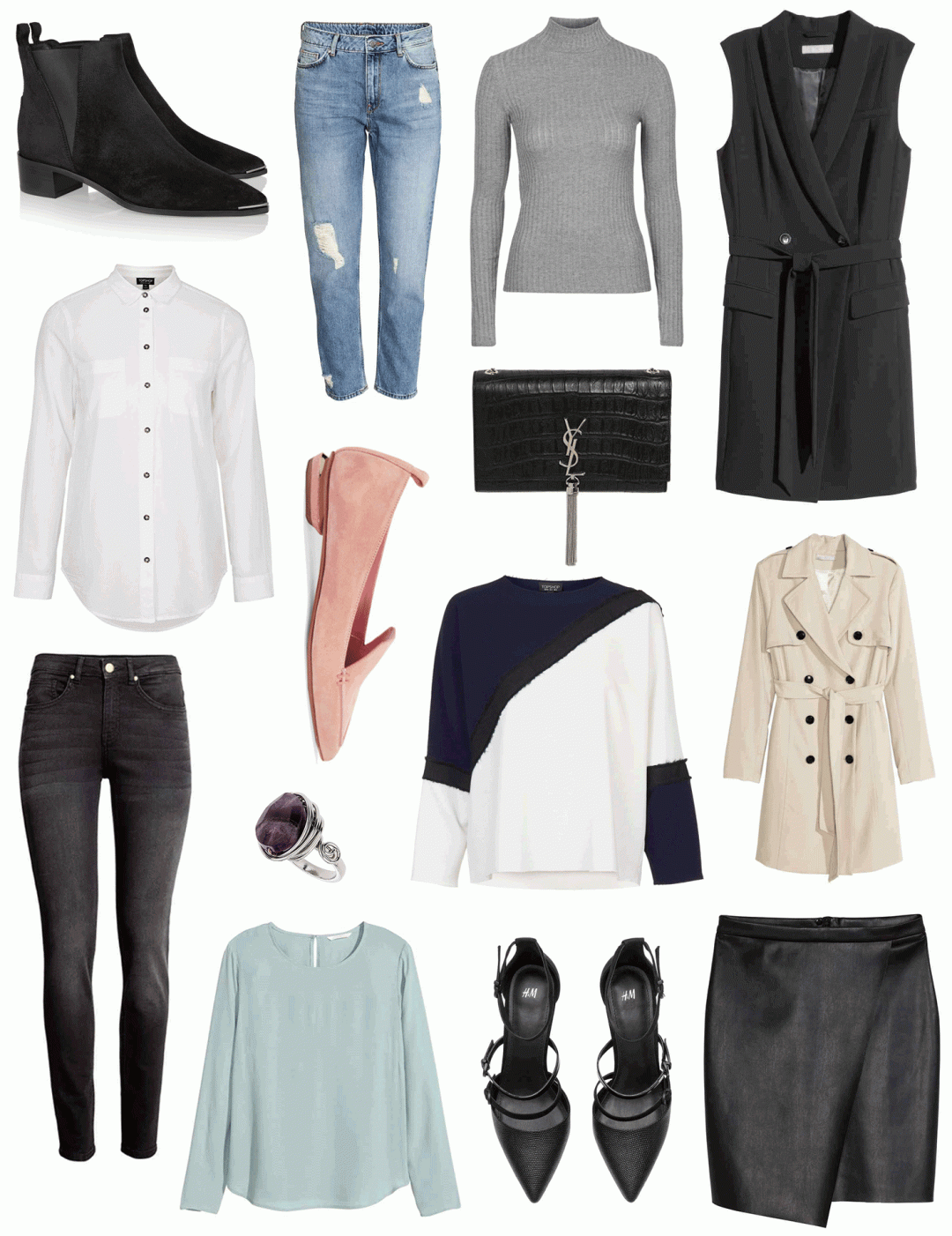 left to right: suede chelsea boots | boyfriend jeans | grey turtle neck jumper | black waistcoat | white shirt | blush suede shoes | saint laurent bag | dark wash grey jeans | purple stone ring | block colour jumper | trench coat | mint top | strappy heels | leather wrap skirt
It's PAYDAY! Well done, you made it though January and my gawd has it been a long month… I've been mentally putting together a wishlist of things I've wanted to pick up all month so I was counting down the days until I could put it in writing!
So, the things I'm currently obsessed with are: suede boots, skinny roll necks, trench coats, anything in the colour blush, colour blocking, that Saint Laurent bag and wrap skirts.
I'm keeping this post short and sweet today as I have lots to do! Since putting together this little wishlist, I'm tempted to completely clear out my wardrobe and almost start again as I'm a bit fed up with it. I really want to build a base of strong pieces and make sure everything fits right, as I know I have a few bits are that are ok but not perfect. If I do, I'll pop everything on Depop so keep an eye out for that on Twitter.
What are you after this month?
Helen x
ps. check out these lovely blogs: Carly Wynn and Madame Ostrich!