Affiliate links
Finding the perfect jeans...
When I was packing up my wardrobe to move house, I thought it was the perfect time for a bit of a sort through and clear out. In doing this, I tried on all of my jeans and realised that about 70% of them didn't actually fit anymore and I was down to 2 pairs. As someone who wears jeans pretty much every day of the week, I knew I had to search for some new pairs to fill the jeans-shaped void in my life. Now, I'm not usually a fan of buying jeans online as every store has their own sizing, but I got pretty lucky with the ones I found! I'll talk about sizing for each one, however, as they're all a bit different.
Frame Denim Le Sylvie High Rise Straight Leg Jeans - on sale here for 45% off
I would definitely say these are more of a slim fit than a true straight leg, as they're pretty close to the body, but I adore them nevertheless. I've had Frame Denim jeans in the past, so I know how comfortable they are and these are no exception. They're fairly stretchy denim, so I opted for a size 26 waist in this pair and they fit perfectly.
I also have a dark wash denim in exactly the same style in a 26 and they're tight, so it would be worth trying them on if you were looking at the same style. If you're between sizes, I would say size down though.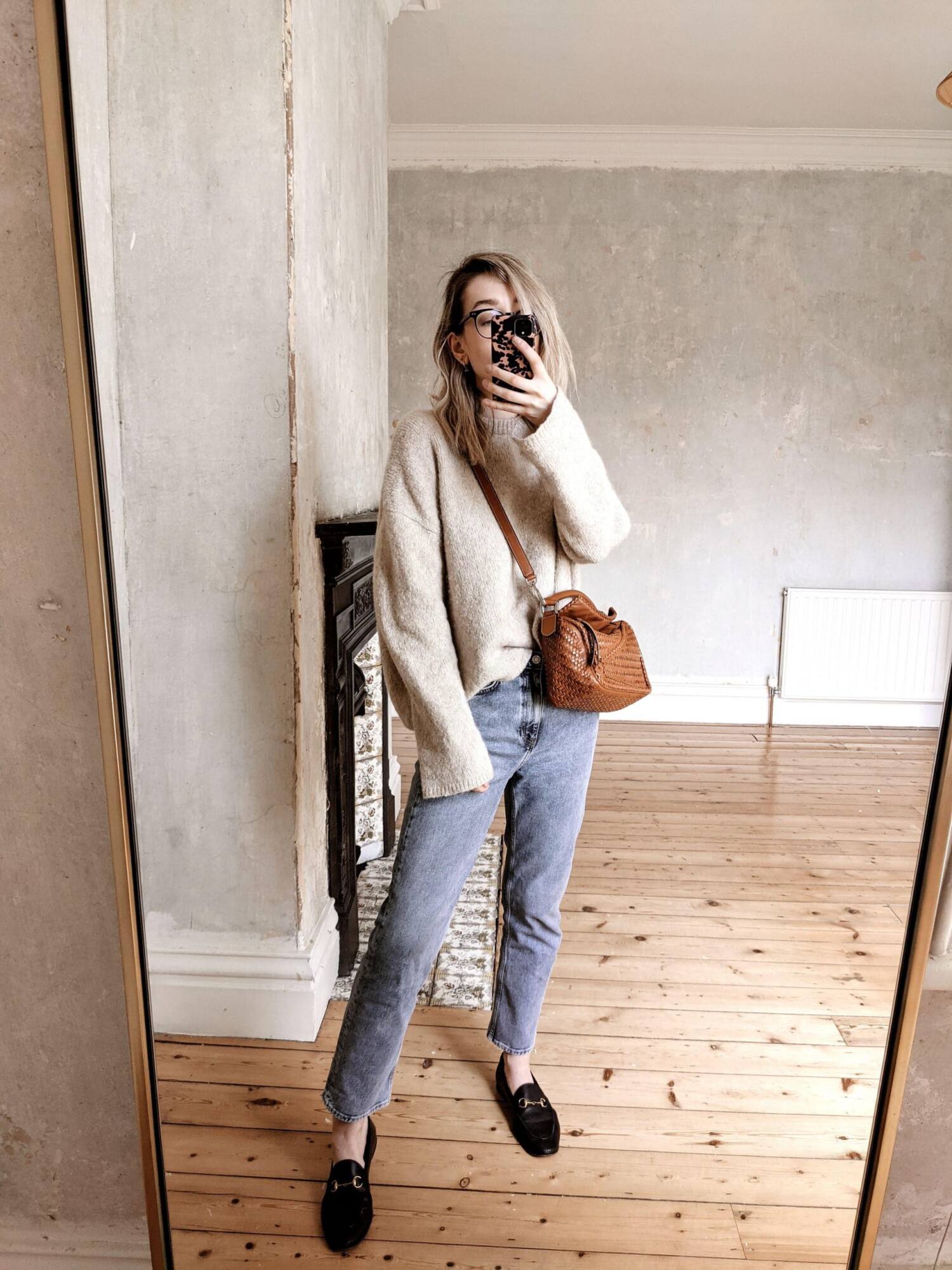 & Other Stories Favourite Cut Jeans - exact colour here
I had seen a few people on Instagram with these jeans, so I thought I would give them a try. I picked up 2 pairs, this colour and one in the off-white-ecru colour. This pair are a 27 waist and they fit really well, as they nip you in at the waist and are a very flattering cut (in my opinion!). I could have maybe got a 26, but I think they would be tight whereas this pair is comfortable and sometimes you just need a pair of comfy jeans.
However, in the Ecru shade, I also went for a 27 and they were enormous. If I were opting for them again, I would maybe even go for a 25 as they were that big fitting (unless I got a strange pair!).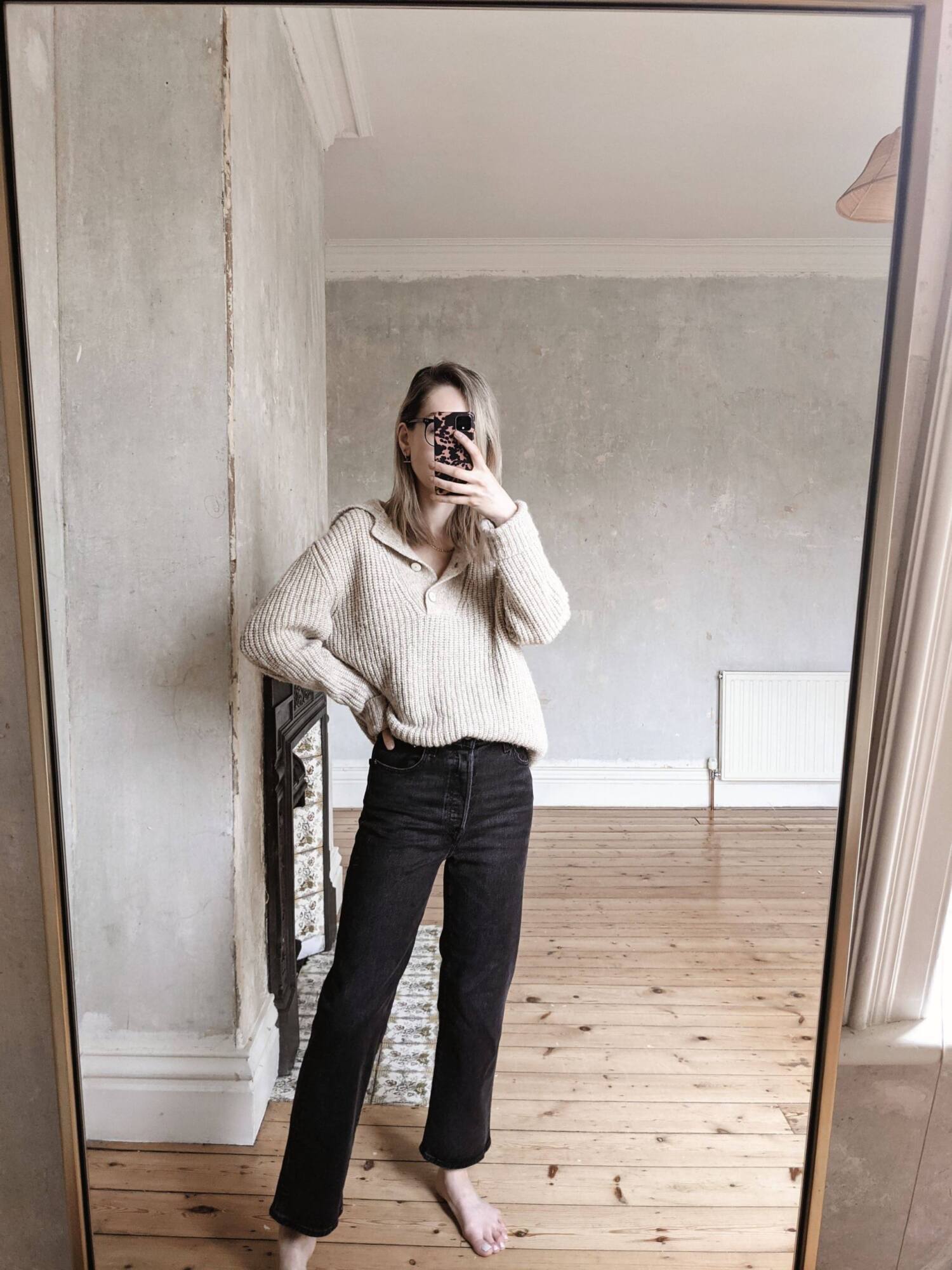 Levi's Ribcage Straight Leg Jeans - exact colour here
Now, these were the only pair I tried on in a store just so I knew what size I would be as the reviews were a little inconsistent online. I tried on the ecru colour in person and ordered the same size in the black wash online. I went for a 26 waist and a 27 leg, as I found the 29 leg to be a bit long for what I was looking for. When opting for straight leg jeans, I like them to sit at ankle height rather than be full length.
These jeans do have a very flattering high waist fit and are very comfortable to wear. I can sit all day in them without feeling squished.
---
So, I hope that helps if you've been thinking about purchasing any of these styles! They're all very comfortable. Now I just need to find an off-white shade and a mid-dark wash and I'll be set.