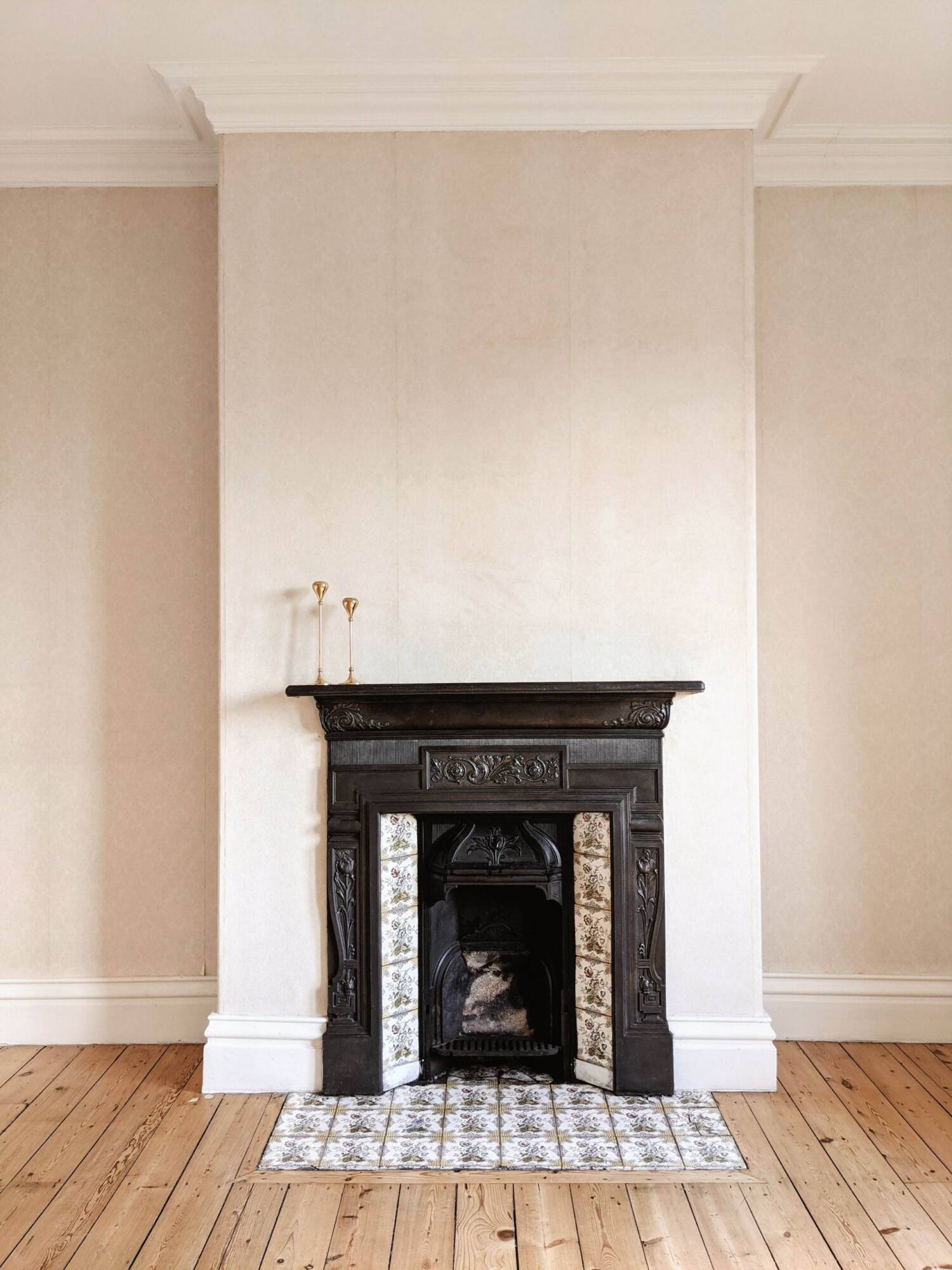 The jobs we're doing first in the new house
The to-do list in this house is longer than my entire body. It's a big, old house with cracks, questionable plastering and odd shaped spaces, but it's a project that we're excited to get started on. Obviously, there's a right way to get things done to minimise mess and chaos, so I wanted to run through those things in this post today.
I'll be sharing everything on my Instagram @thelovecatsinc so be sure to follow along for full house tours and progress shots!
Remove the arch in the livingroom
It looks like the livingroom and diningroom was all one space in the past, as there is an arch that looks slightly out of place in the livingroom. So, we're going to open it up again and have a through-space between the two rooms which will create a much more useable area. As it is, the livingroom is fine and we could definitely use it in its current form, but we feel like the diningroom wouldn't get used as much. This way, if we open up everything, it means someone can be working on the diningroom table or having lunch and still being able to interact with anyone in the livingroom.
Move The Kitchen Door
At the moment, the kitchen door is tucked behind the stairs so the end of the hall is very dark. We're hoping to open up this space so it brings a lot of light to the hall, as well as letting light into the kitchen. It should look really nice as an open space (or maybe doors with lots of glass) and really enhance the space.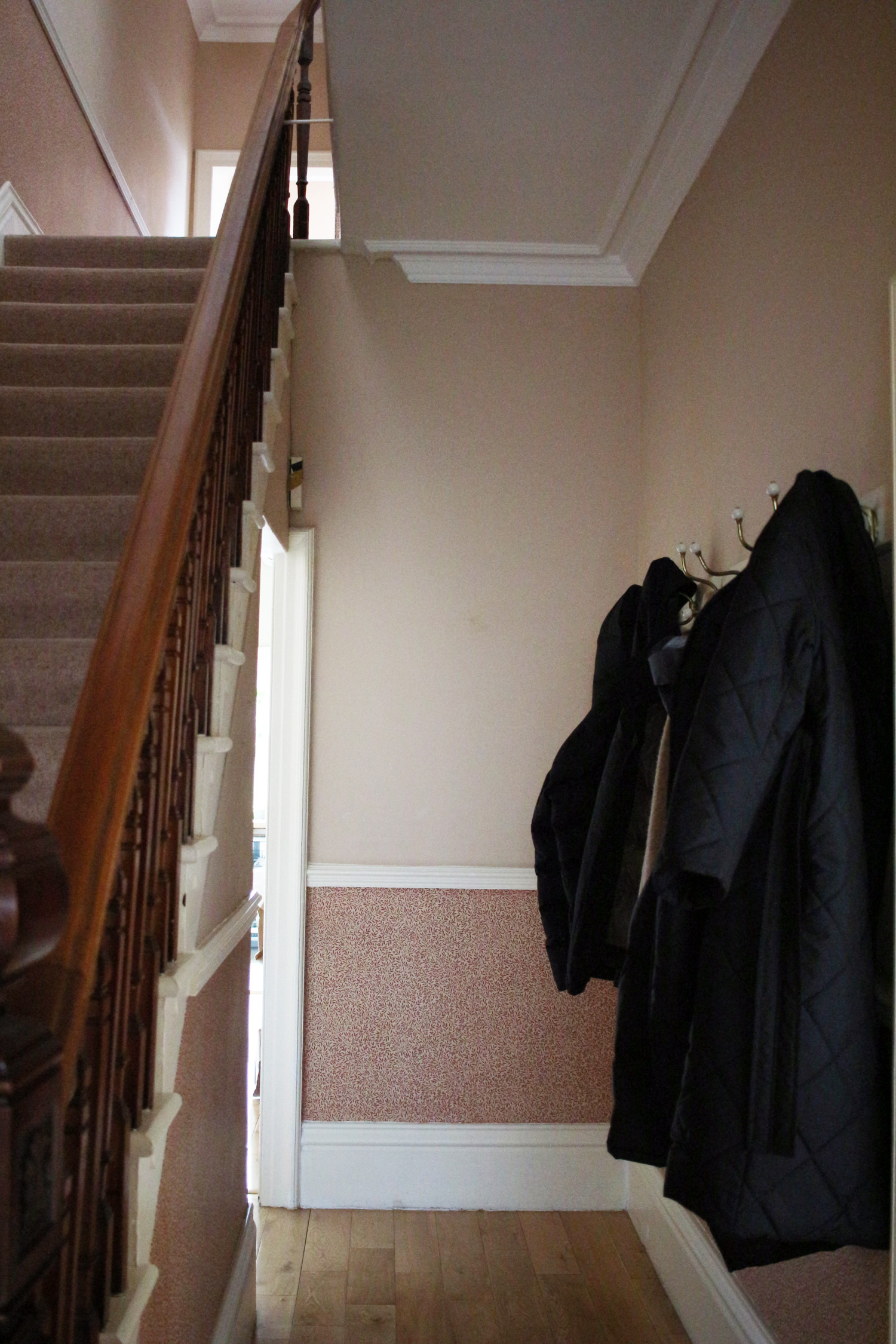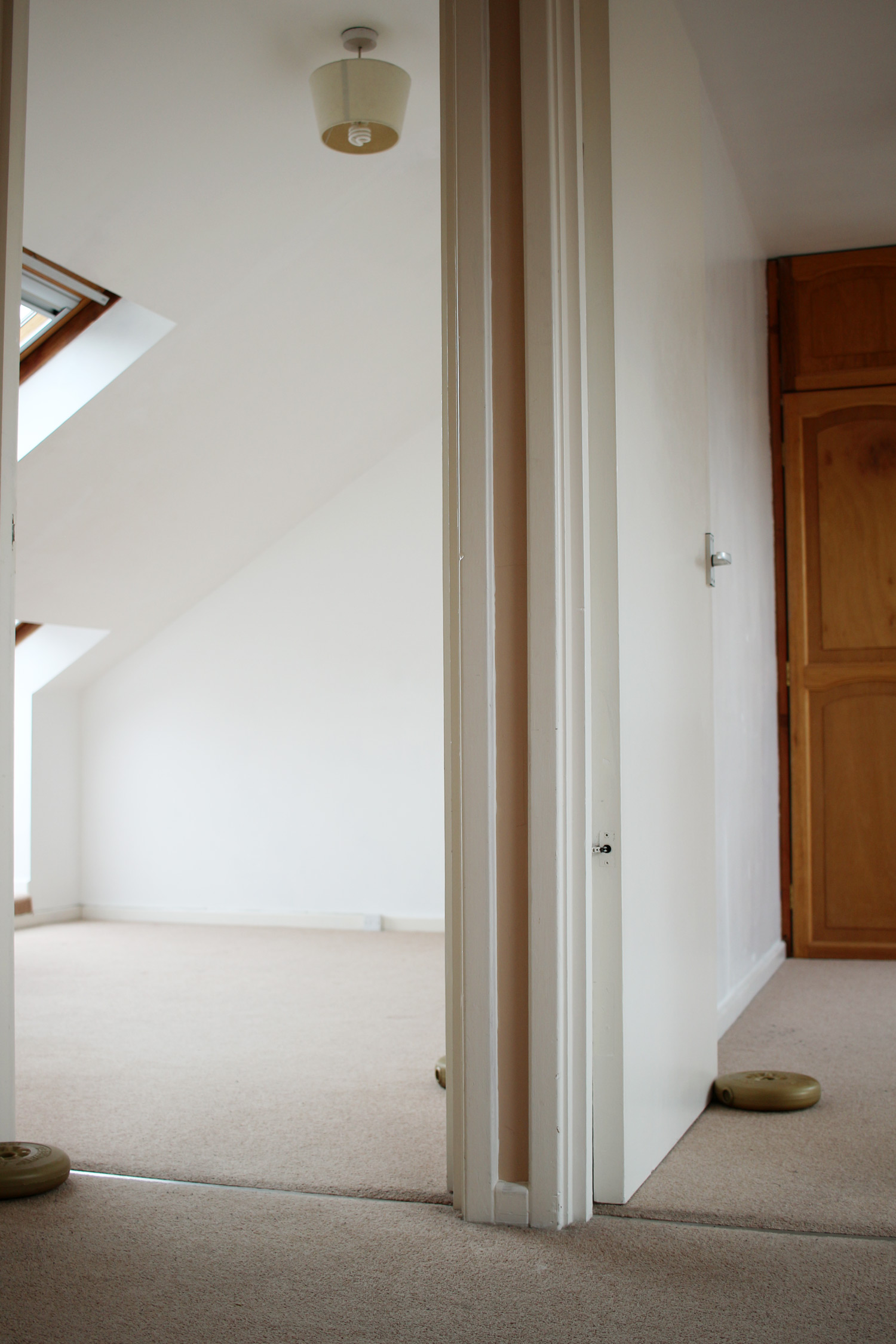 Remove The Wall In The Loft
At the moment, there's two bedrooms in the loft that are *just* too small to really do anything with. So, we're going to remove the wall in the middle to create one room which Phil will have as his office. This way, he can get a good sized working space with enough room to store any hobby items and maybe get a tv and sofa in there too. He only had the smallest bedroom as an office before, so it'll be nice for him to have more space.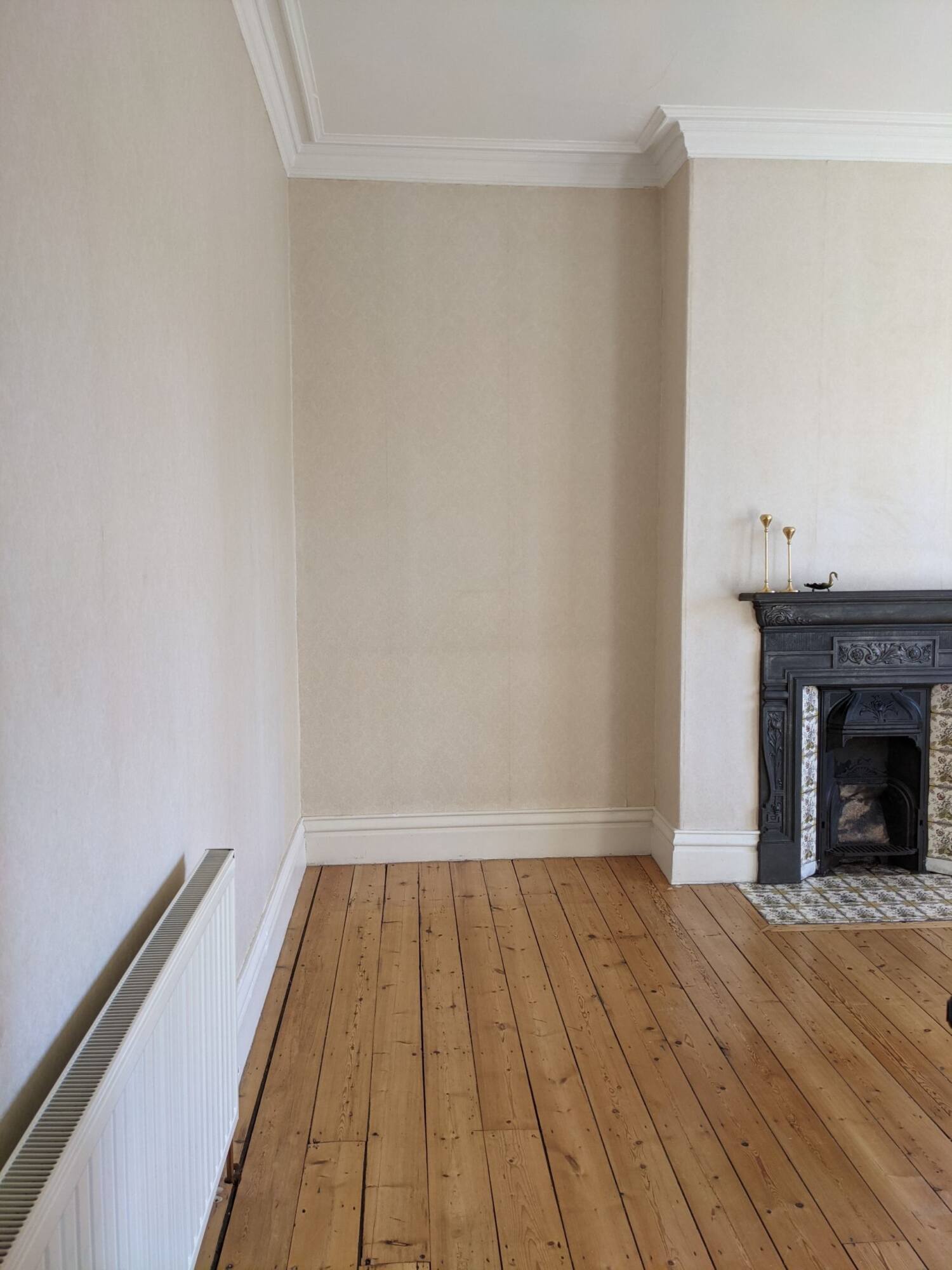 Removing Wallpaper + Electrical
The first floor is the easiest floor to decorate, as it doesn't require any structural work first. So, I've been working away removing the wallpaper from the front bedroom and then we can get sockets put in (as there is none on the fireplace side of the room) aaand then we can plaster and decorate!
Fireplace
We're planning on getting a log burning stove put in the livingroom for ultimate Winter cosy vibes and I'm very much looking forward to it. We're in the process of organising this now and work should start in around 10 days.
---
After this, we have plastering, floor sanding, converting 2 bathrooms into one, all new sash windows, dormer windows, a new kitchen & utility, a proper staircase going into the loft as it's currently not wood, oh and decorating plus furniture throughout! A lot of jobs, but they'll be done over the next few years and not all at once (because we are not rich!)
I'm very much looking forward to having some finished rooms, a sofa and a mattress that's not on the floor, but we're still a little while away from that yet.