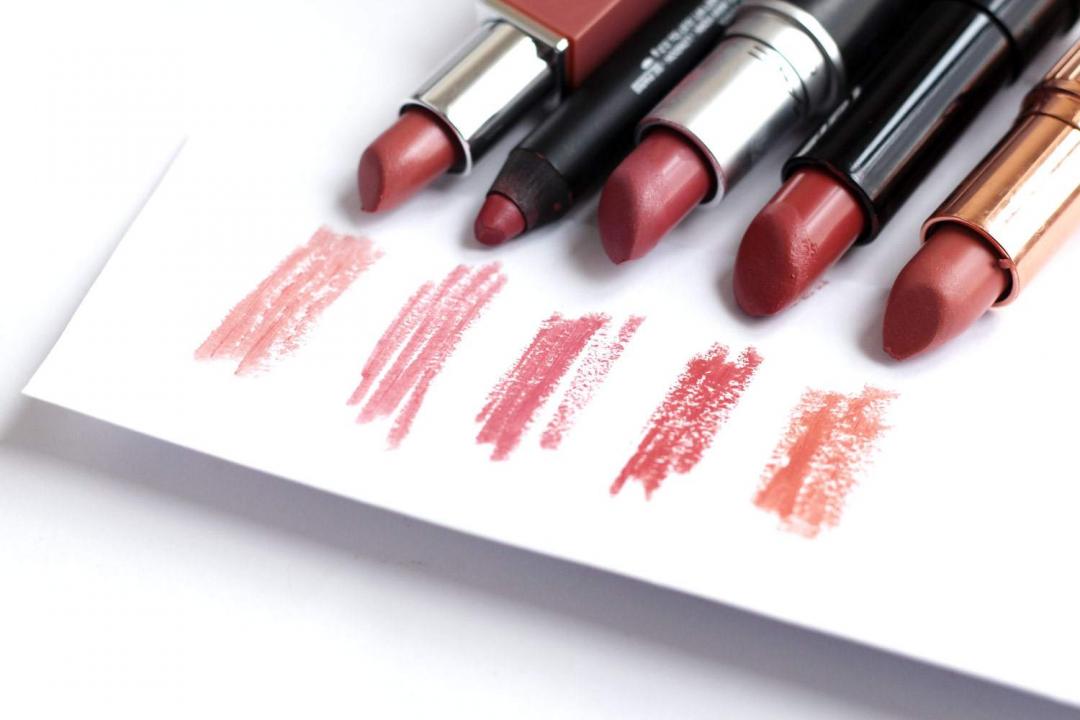 If there's one thing I've been converted to over the past year, it's a nude lipstick. Previously I was strictly a bold or bright lip lover, but the more subtle pinks and nude lipstick hues have been tempting me since I've found some that flatter and don't look like foundation lips! So in today's post, I'm going run through my current favourite nude lipstick incase you're looking for a new one yourself.
Starting with the beginning of the swatches, the lightest nude shade is the beautiful Clinique Pop Lip in Nude Pop. It's hydrating and has a creamy formula with a true nude hue. It's very flattering on and oh so comfortable to wear! Next is one of my newer purchases, the pretty NARS Satin Lip Pencil in Rikugien which has a similarly easy-to-wear formula. It's definitely more pink toned than the Clinique one but I always have it in my bag to throw on!
Two more rosy-nude shades are next with the first being MAC Lipstick in Brave. I think everyone has this one, but it's such a staple colour plus for the formula means it lasts for hours too! The darkest shade of the bunch is the Sephora Rouge Cream Lipsticks in Charmer which they describe as a 'warm toffee', but I think I'd say it's a more pink/brown toned nude. It's honestly one of my favourite shades to wear and it's always the first nude shade I reach for when doing my makeup!
Finally, another new-ish purchase, the Charlotte Tilbury Lipstick in Bitch Perfect is more peachy/brown toned but totally and utterly perfect, as the name suggests. It's creamy and pigmented and lasts for quite a while on the lips – I really love CT lipsticks!
What's your favourite nude lip shade?
Helen x
Check out these amazing blogs: Jordan Alice and Oh Kalu Kalay!