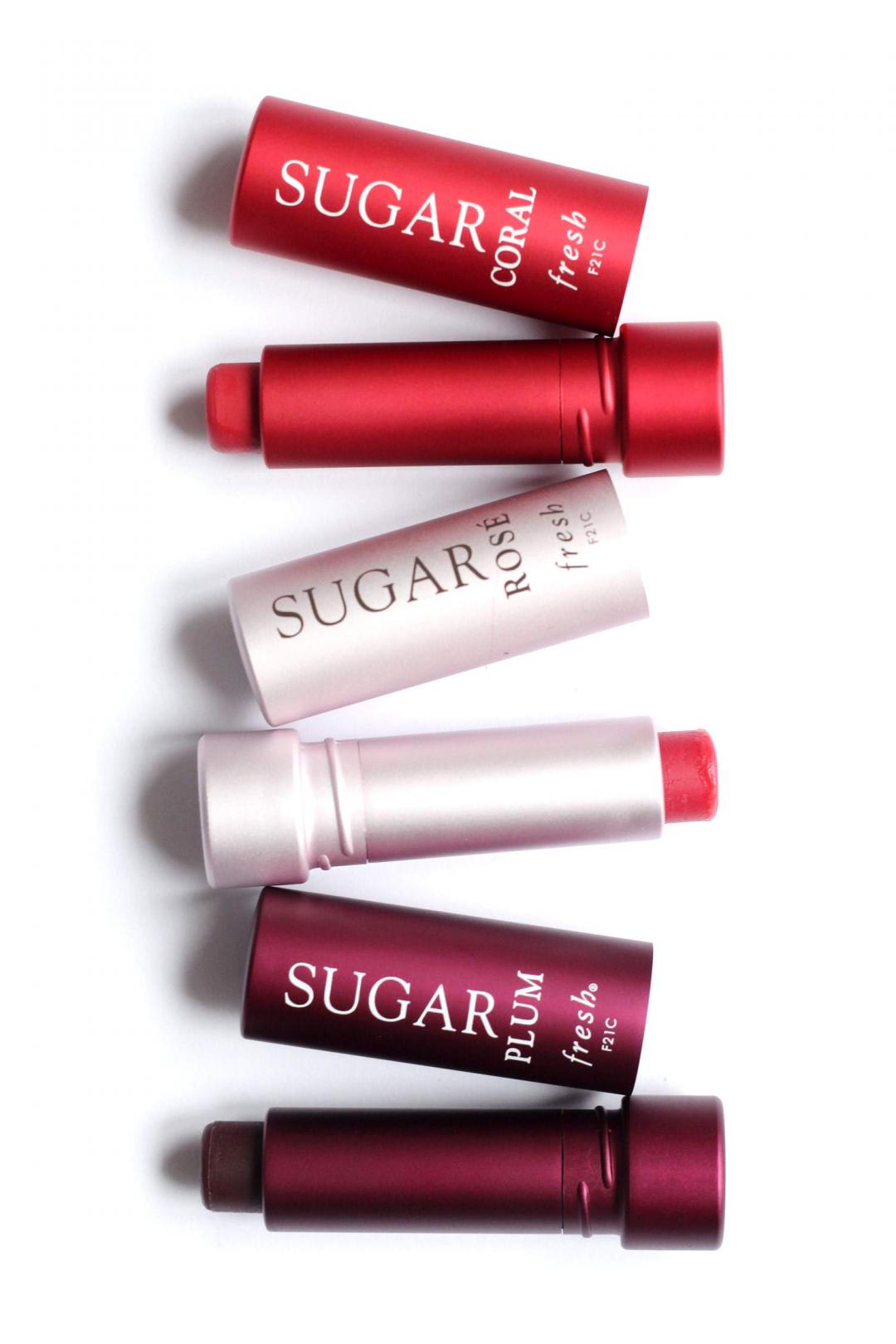 Well, don't they look pretty? Today's super quick post is all about these wonderful little Fresh Sugar Lip Treatment Balms which always brighten up my dressing table and handbag.
So, the Fresh Sugar Lip Treatments are something I've been really interested in for a while. I got the 'rose' one from America when my boyfriend's mum popped over on holiday and I was kindly sent the coral and plum shades recently which only furthered my love for them!
The Fresh Sugar Lip Treatment contain sunscreen (SPF15), sugar to help prevent moisture loss and a blend of ultra nourishing oils to keep lips smooth, hydrated and in check. They smell like sherbet lemons, which is just utterly amazing to me as I adore citrus scents. It's the perfect sugary sweet scent that is addictive and I often find myself reaching for these just so I can smell them… Is that weird? Nah.
Along with keeping your lips hydrated for around 4-6hrs, they also leave a wash of colour on your lips so are perfect for days when you can't be bothered to wear a lipstick but still want a bit somethin' somethin'. I wore the coral one the other day just for sitting round the house and my boyfriend thought I was wearing lipstick, so they do add something extra compared to your standard lip balm.
All in all, when you think about the packaging, colour and the actual product itself, they're a fantastic product and one to definitely pick up if you can!
What's your favourite lip treatment? Have you tried the Fresh Sugar Lip Treatment before?
ps. Check out my Urban Decay x Gwen Stefani giveaway and my depop for lots of high end beauty bits!
Helen x
Check out these amazing blogs: Jordan Alice and Oh Kalu Kalay!