Affiliate links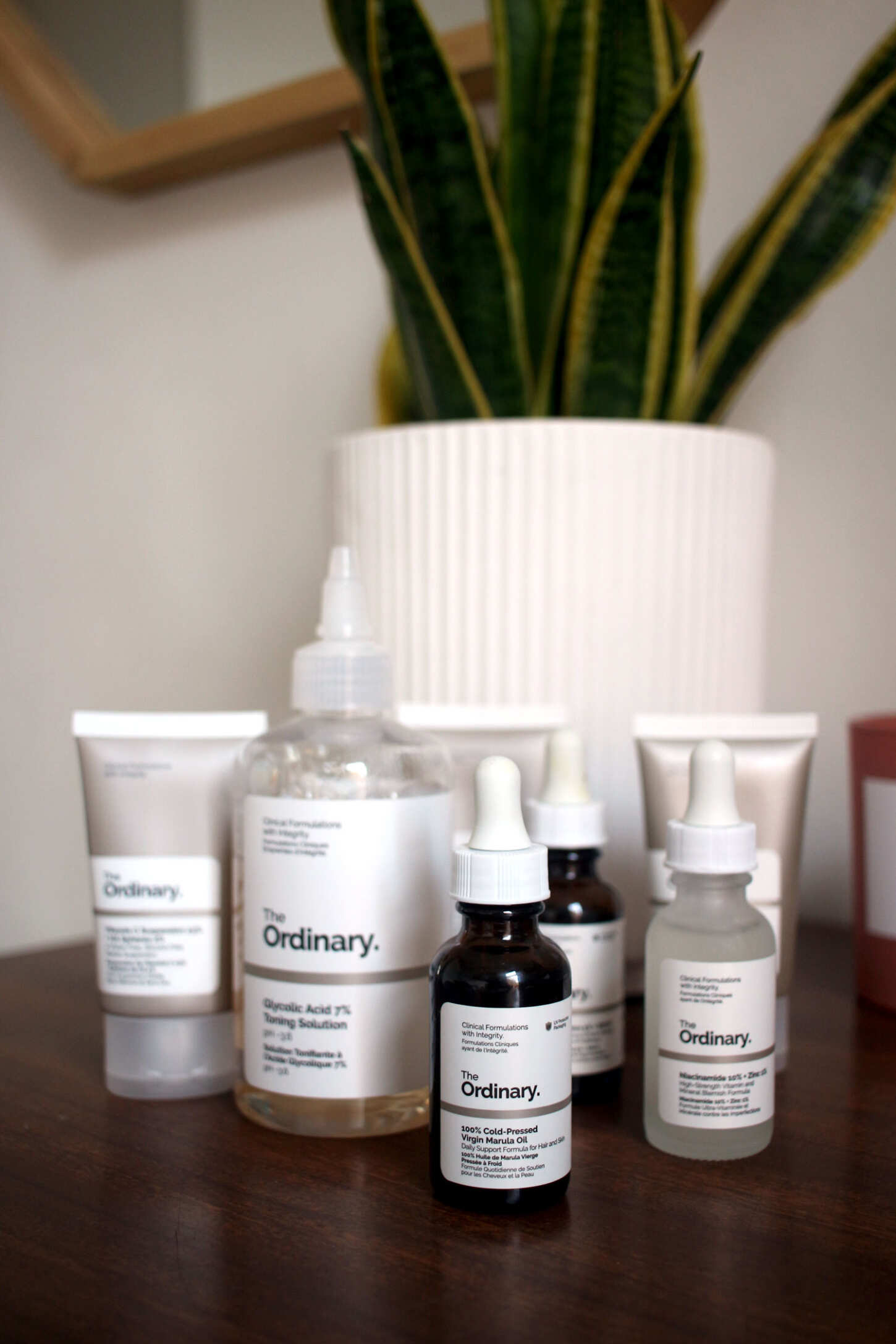 - The Ordinary Brand Overview -
Following on from my previous monthly skincare trials (you can view the posts here), last month I decided to test out some more affordable skincare in the form of The Ordinary. A lot you are probably familiar with The Ordinary and their skincare line, as they have emerged in the last few years and have grown mainly through the online community, then through mainstream retailers such as ASOS and Cult Beauty. I haven't really seen them do any advertising or a massive amount of press, sp they have been a bit of a word-of-mouth brand which is great I think.
They aim to offer very affordable, science-based skincare to target a whole range of skincare issues and to help you build a routine without spending hundreds in the process. As someone who is a bit skincare obsessed, I've dabbled in The Ordindary's products for a few years now, from having acne-prone skin to the more 'normal' complexion I have now, so I've tested quite a lot. Their price range is around £5-£15 per product so it's accessible for the vast majority of people.
For this skincare trial, I tried to replace the current more pricey skincare I have with a sort of like-for-like version by The Ordinary. So, replacing my REN AHA Toner with their Glycolic Acid Solution and replacing my Drunk Elephant Marula Oil with their Marula Oil etc. I didn't get too obsessed with whether they performed exactly the same, but I wanted to see if they came close and whether I could recommend opting for the cheaper version.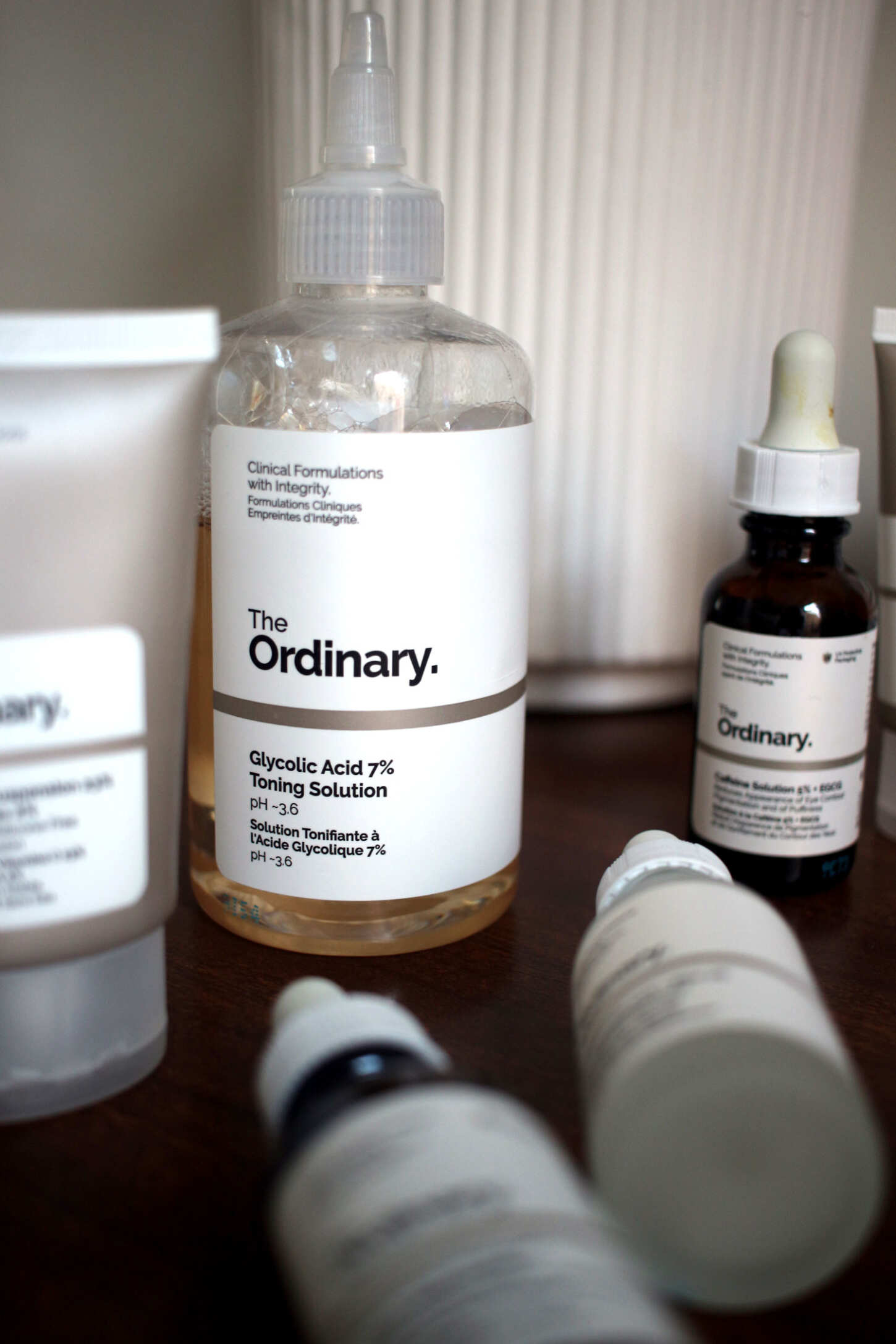 So, onto the products that I purchased. I went for a cleanser, AHA toner, moisturiser, an oil and then a few acid based treatments to see how they performed.
I didn't mind this cleanser, but it definitely didn't blow me away. For the price - £5.50 - it offers a good, basic cleanse which removes makeup and leaves skin feeling soft and supple. If you like your cleansers to be a bit of an olfactory experience, then this isn't for you. It doesn't smell of anything or have a luxurious feel, it's just a standard balm-like cleanser.
I didn't really notice that much of a difference in my skin when I used this whereas after around one week of using other acid toners, there's a difference in the tone and evenness of my skin. I like the packaging and you get a lot of product for only £6.80, but I wouldn't bother with it.
I think this is the cheapest product (only £4.90!) and one I didn't mind. It offered a good level of hydration and the product was nice to apply - not too thick or too thin - and combined well with an oil. I wouldn't rush to repurchase, but it's one of those 'it did the job' products.
Designed to improve the appearance of tired eyes (ie dark circles, puffiness), I had high hopes for this as my dark circles are bad. I didn't really notice a difference sadly, so I guess it's not for me.
One product I picked up for my boyfriend (as he has rosacea), but I ended up using it a lot. I applied this as an acid on an evening and it worked so well at leaving my skin feeling super smooth without any irritation. I was pleasantly surprised at this and I will continue to use it.
I've used many vitamin C products in the past without any issue, but I couldn't get on with this product. I applied it one day with no issue, but applying it the next day left me with a huge under-the-skin cystic spot, the likes of which I haven't had for around 3 years so sadly this one got put to one side.
At £8.10, it is significantly cheaper than my favourite Drunk Elephant oil, but I was excited to give it a go. Did it match up? Almost. It was a decent oil and did make my skin feel soft. It blended well into moisturisers and was easy to apply to the face without feeling heavy. Would I replace my DE one with it? No, but I would use up the bottle.
Niacinamide is designed to clear skin and to tackle blemishes, but unfortunately this did the opposite and gave me spots. I used it around my nose to see if it would help with any blackheads, but I had an instant spot the next day. This continued every time I used it, so I don't think it's the chemical for me, sadly.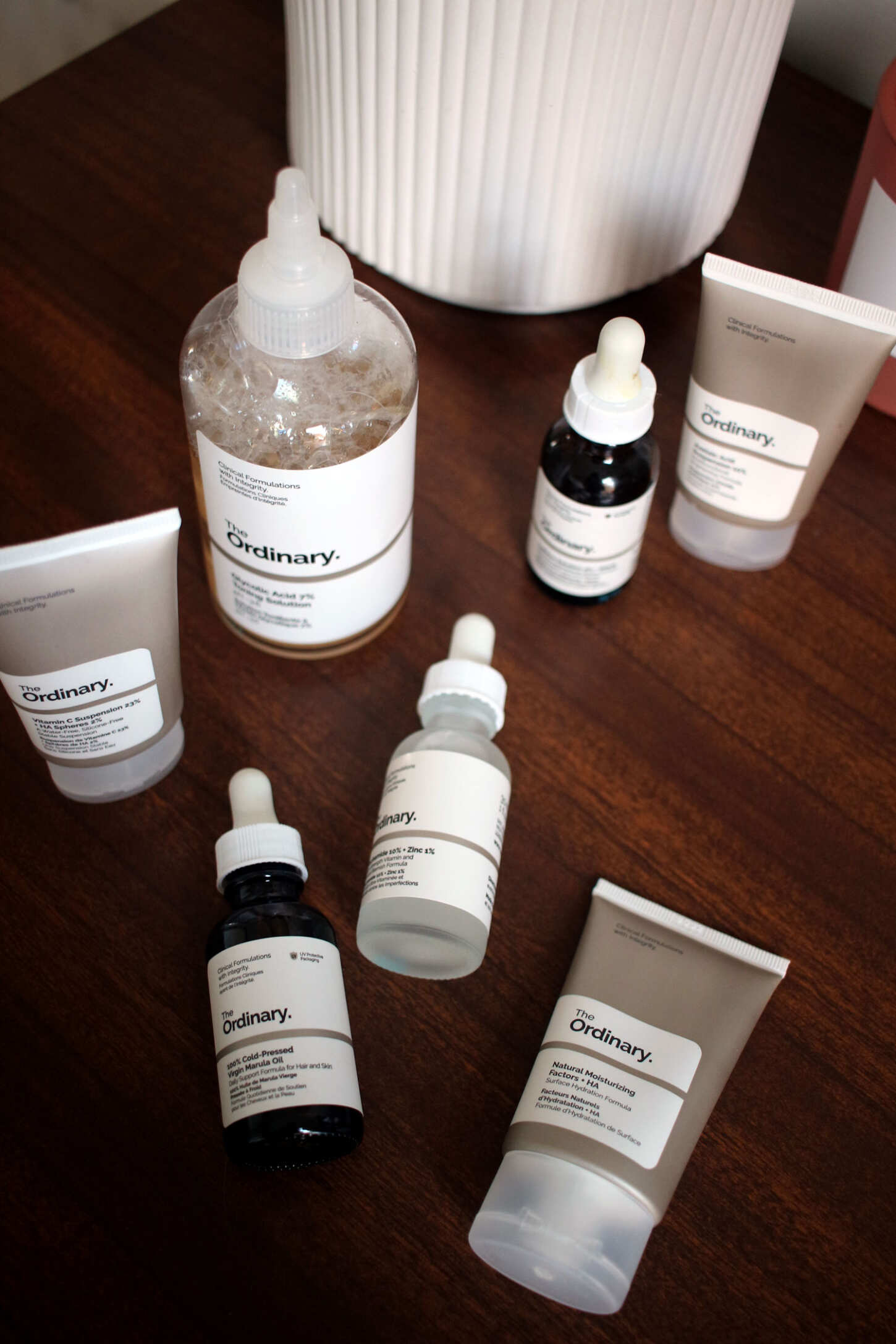 Conclusion
I like The Ordinary and what they have done for the skincare industry. They've created a range of effective and affordable products for people who want ingredients that work, without spending a fortune on premium ranges. Their packaging and branding is great, as is the no bullshit approach to products they have on offer.
Would I recommend them? Yes, in a heartbeat. I think it may take you a while to nail down a routine that works for you, but as the prices are so reasonable, it's not too much of an issue to try a few extra products than you usually would. I may have only found a few products that I love, but I would try more in the future and continue to use up the ones I like - they won't get wasted!
You can read more about The Ordinary on their site, but one thing I will say about them is their products can be quite confusing if you're new to skincare. They don't pretend to cater to those who aren't familiar with skincare ingredients in terms of the language used, and there isn't really a breakdown of how and why those products work for a particular skincare concern on their site. You would need to do your own research into ingredients and use their skincare routines as a starting point.
I would also say that while their price point is very reasonable, their skincare range is supplemental. What I mean by that is that they offer a host of products that work together, rather than one particular product catering for multiple skincare concerns. So, you would need to purchase a few more products rather than just one or two, but it depends entirely on your goals for your skin and your skin's needs.