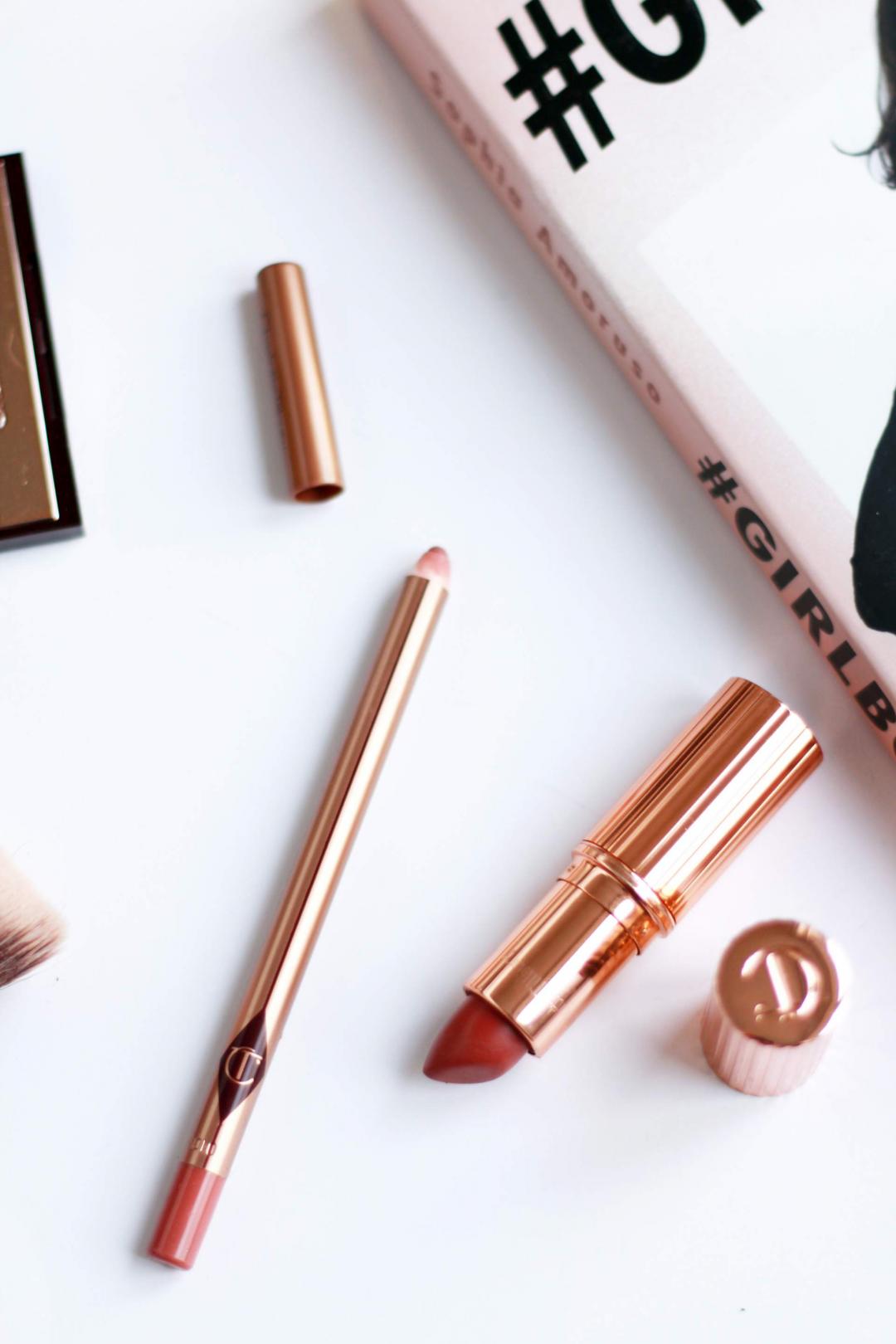 Yes, more Charlotte Tilbury. You know when you find a brand that you just love, where the products can do no wrong and every shade is just perfect? That's how I feel about the CT makeup range. So. Good.
Anyway, today I'm chatting about a lip look that I've been wearing non-stop since the above lip pencil and lipstick landed in my life. This dusty desert rose combo is so perfect for this time of year, as it's not too nude and not too red – autumnal, some may say.
So what shades create this ideal lip? A cult favourite, the Charlotte Tilbury Lip Cheat Lip Pencil in Pillow Talk is the first layer and one that is 100% worth picking up, as the pinky shade makes a fantastic base colour. I love the formula of the Charlotte Tilbury lip pencils, as they're waxy enough to stay in place but smooth enough to apply nicely without tugging your lips all over the shop. It outlines my cupid's bow so well, as I always need a bit more definition in that area, so it's a must have for me.
I use the Charlotte Tilbury K.I.S.S.I.N.G Lipstick in Stoned Rose afterwards to pull the rosey look together. Not only is this lipstick pigmented, comfortable to wear and long lasting, but it has a great velvety finish so you don't feel like you want it off your face after a few hours. I get like that with matte shades, don't you?
I think the above makes for a beautiful combination – what do you think?
Check out my Autumn makeup giveaway – win the UD Naked 3 Palette, Benefit Sugarlicious set + more.
Helen x
ps. Check out these blogs: Ayelined and Reserved for Ruby.