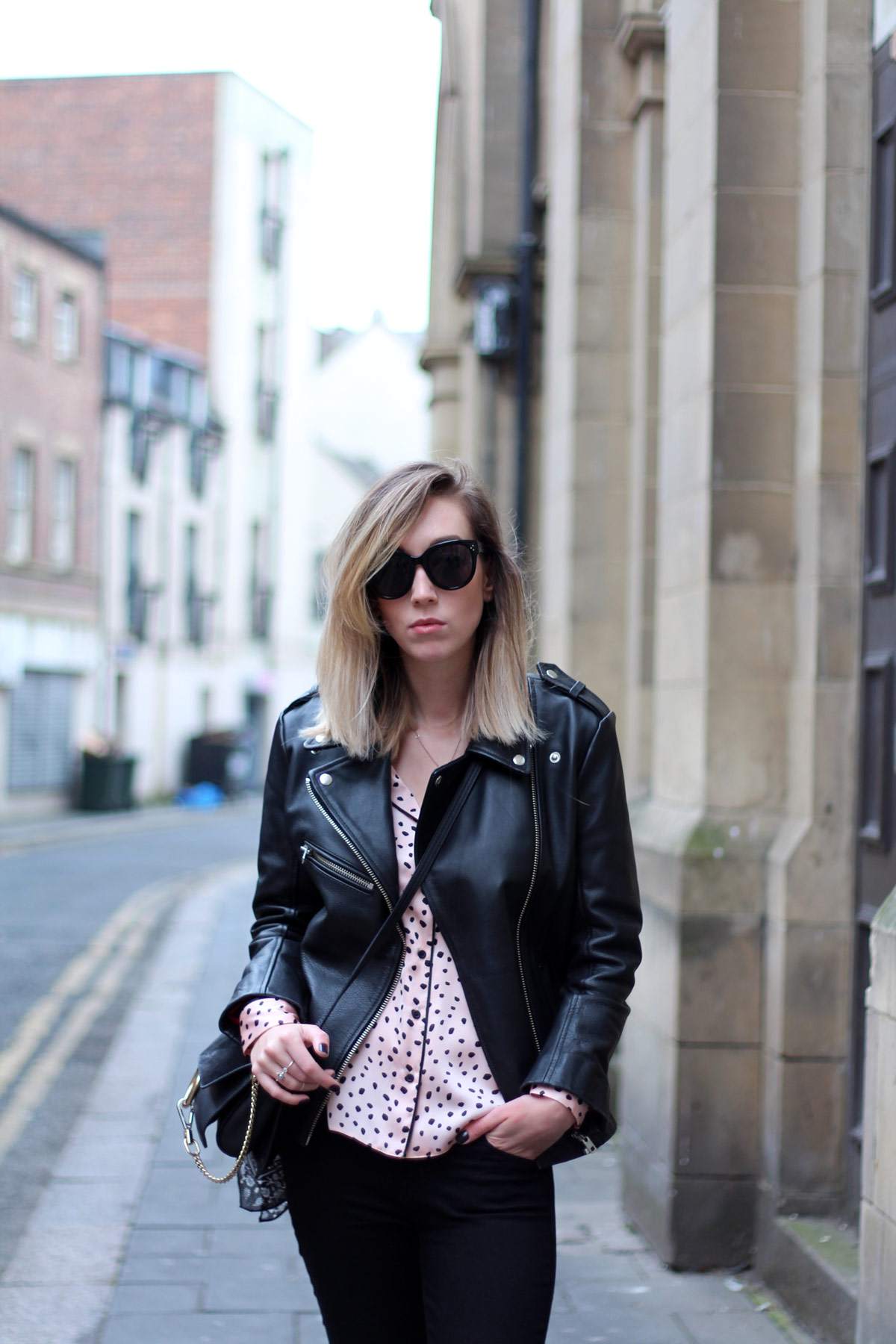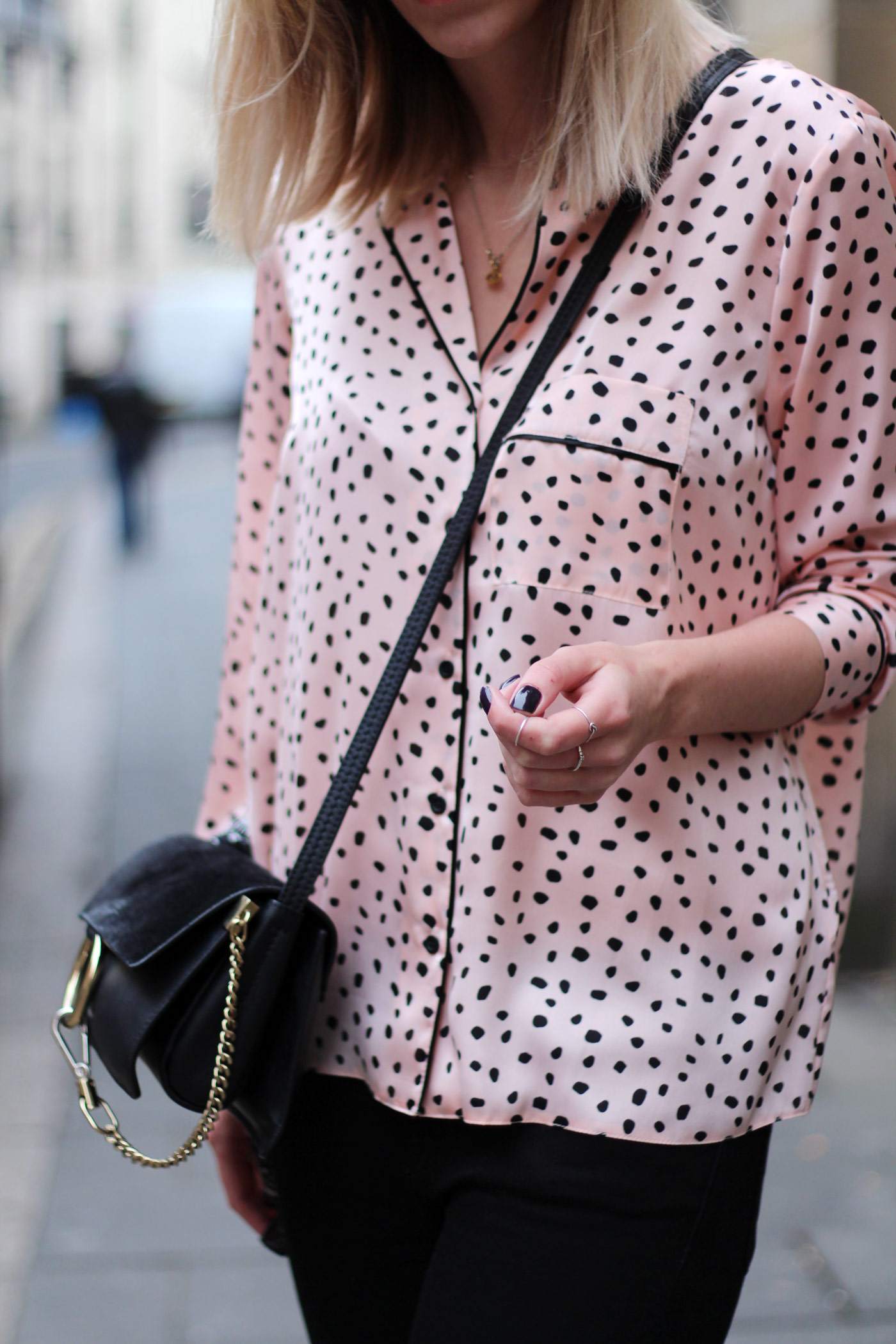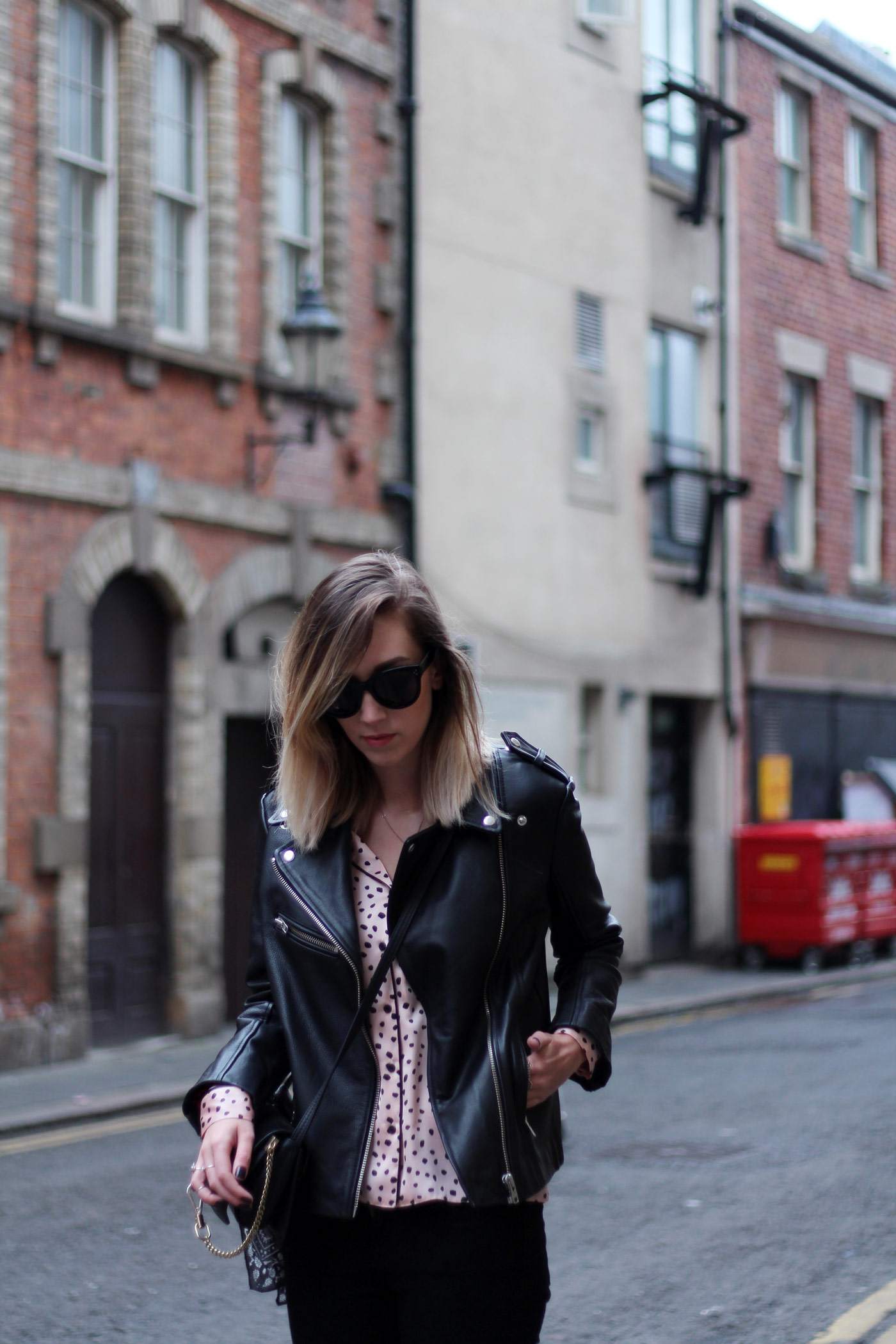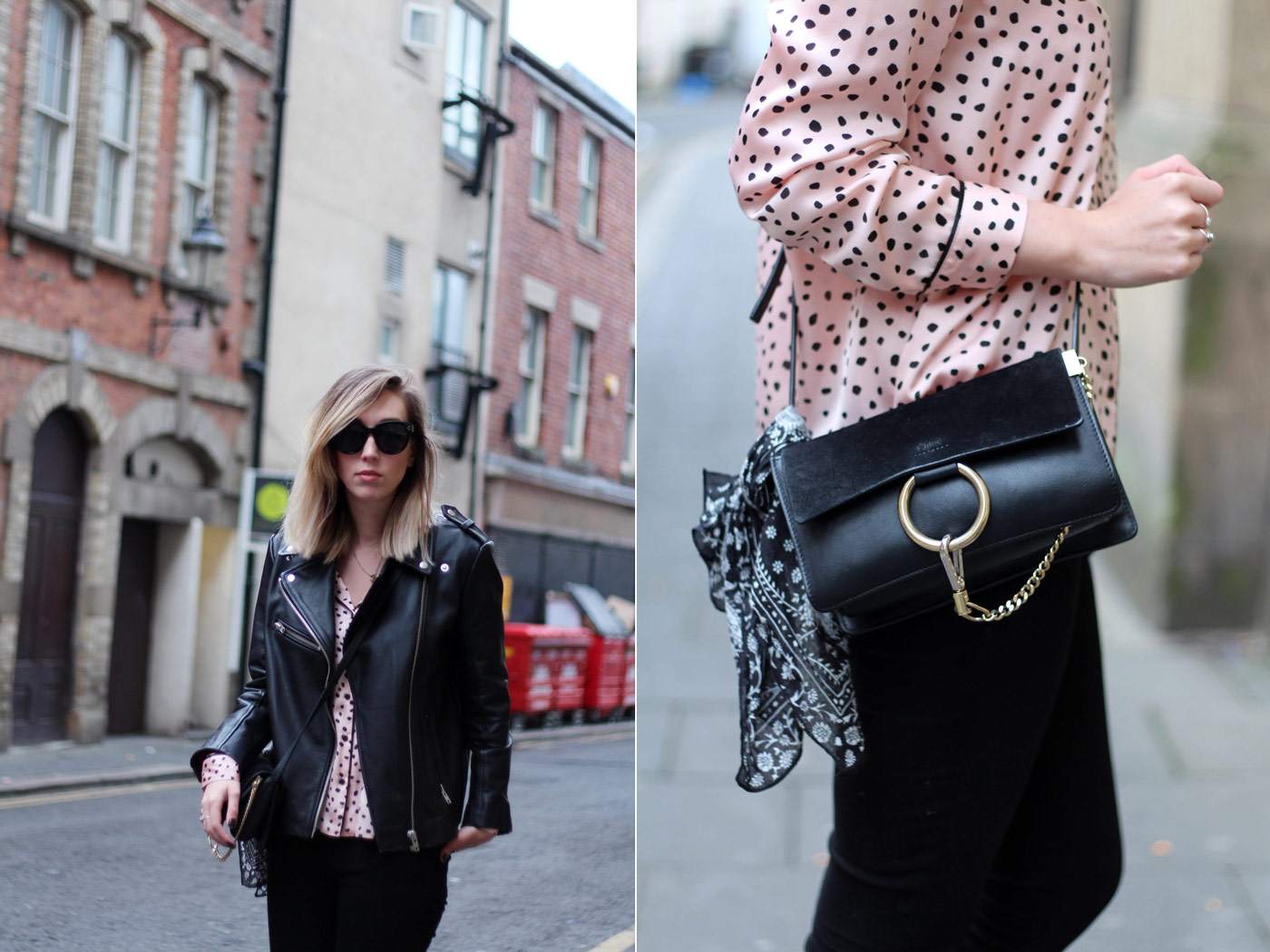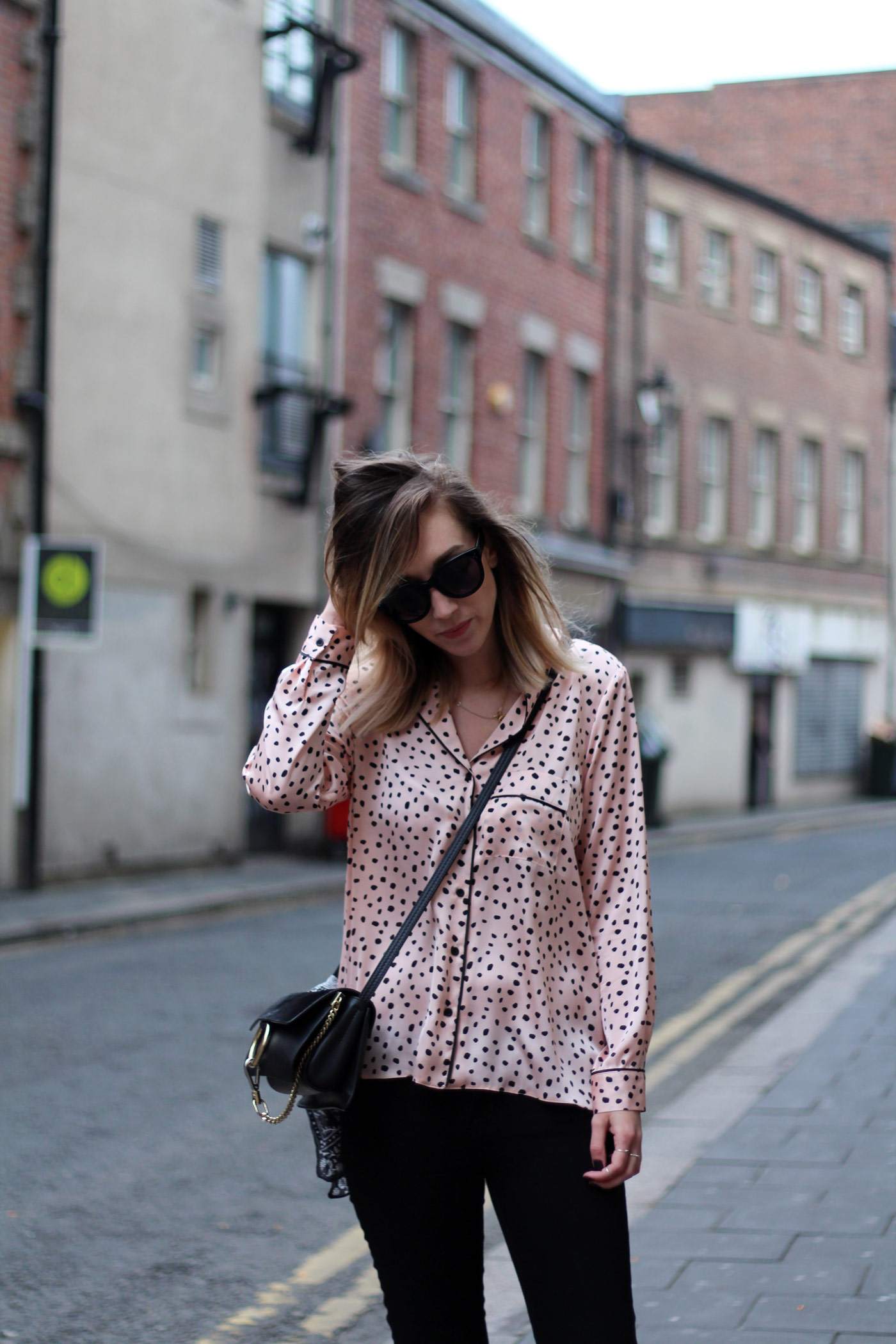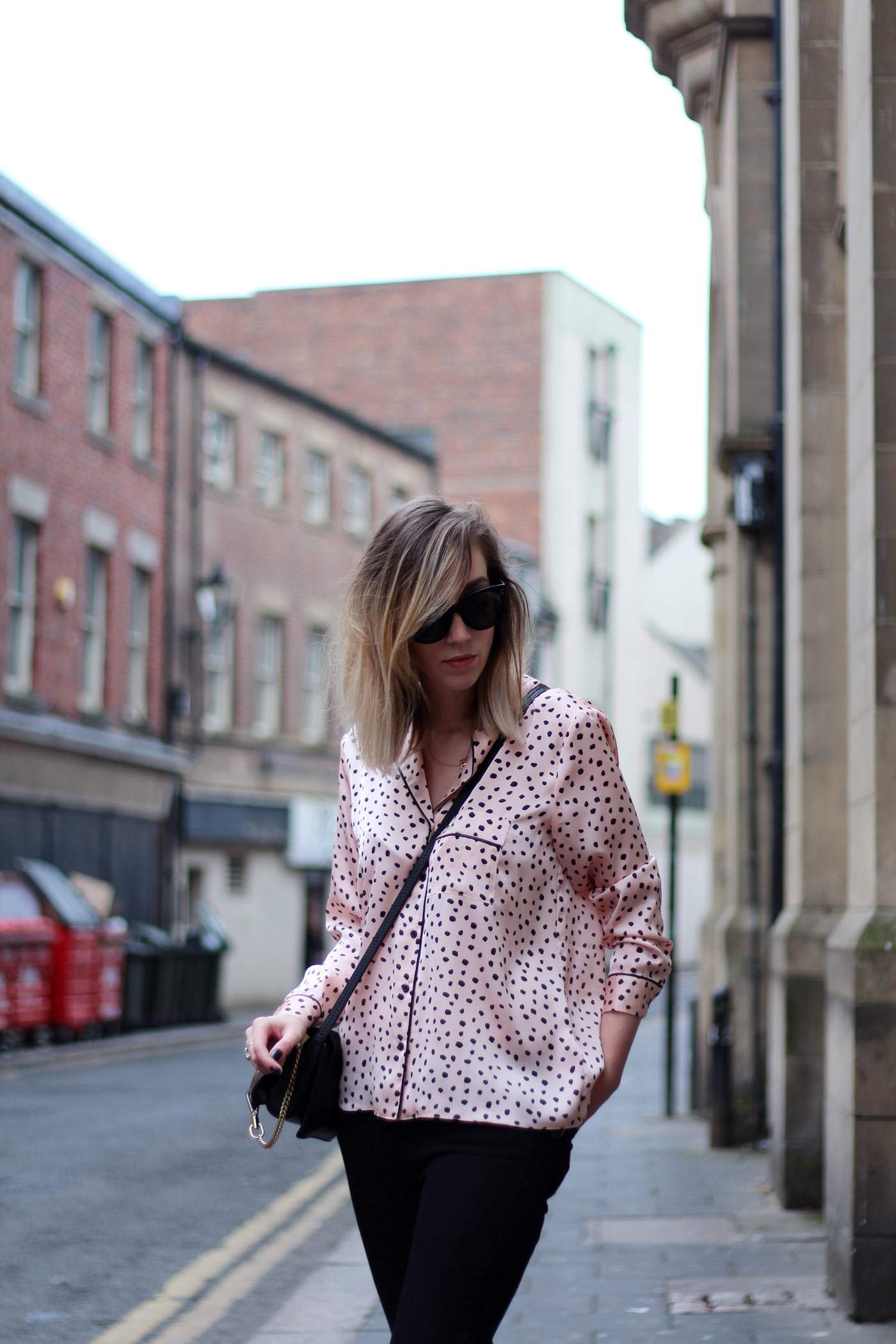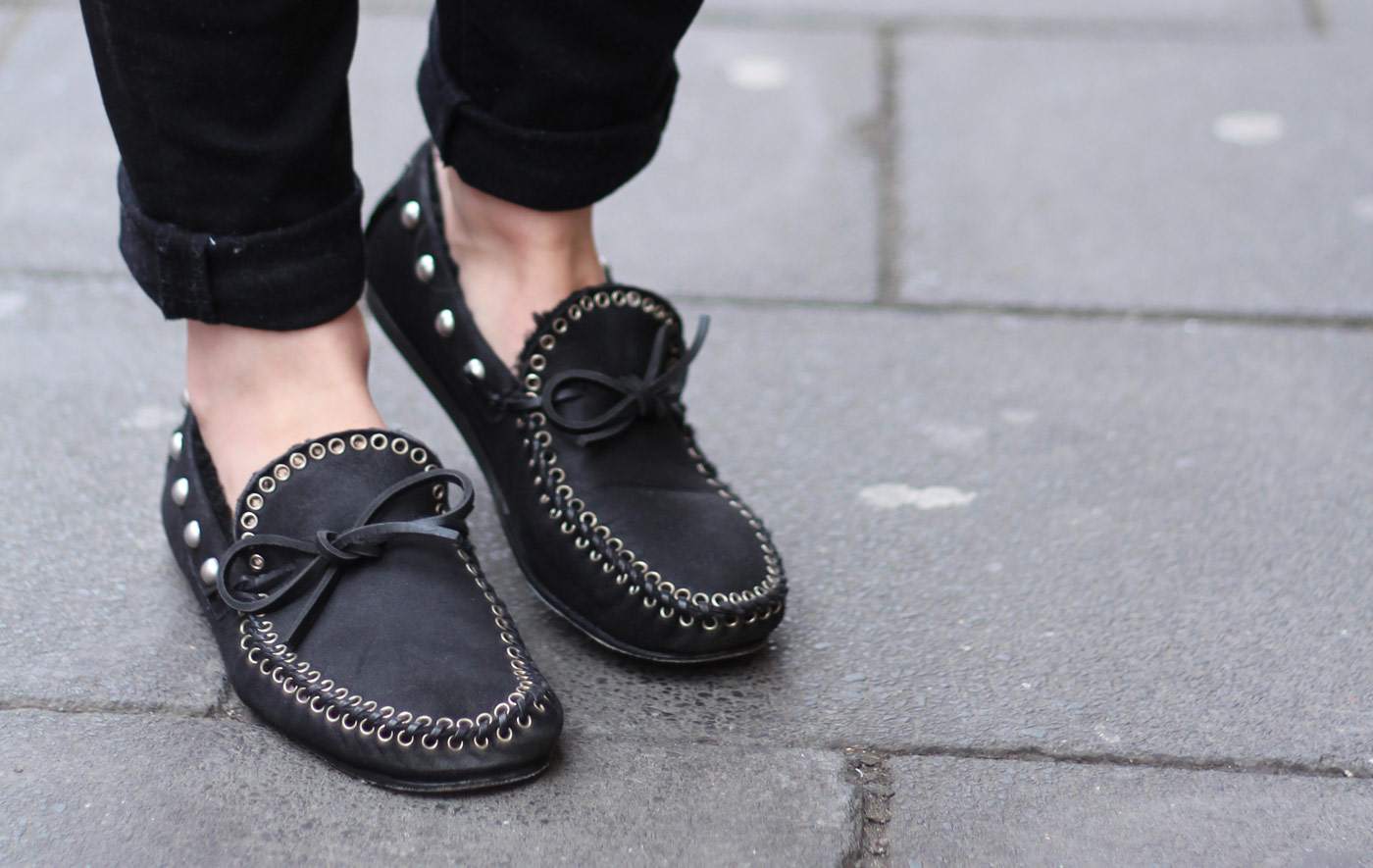 Leather jacket: Urban Outfitters | Top: Topshop (similar) | Jeans: J Brand | Shoes: Isabel Marant | Bag: Chloe | Sunglasses: Celine
Sorry, back with black jeans again – I can't keep away, they're like some sort of drug… Or they're just super easy to wear and satisfy my need to wear as much black as possible even though the weather is much warmer these days? Who knows. But this ensemble has become a bit of a staple for me recently, despite this actually being the first time I've worn this shirt. I really love this trend of wearing PJ's (or at least PJ style…) tops as a) they're comfy af and b) they actually look kinda chic on in that low maintenance model-off-duty kinda way. I mean, who doesn't love rolling out of bed, pulling on some jeans and running out the door? No one, that's who. The shoes could practically pass for slippers too which is a bonus. They're actually lined with fluffy goodness so have won the award of Most Comfortable Shoes in my Closet and I'll wear them for as long as I can until it gets too warm. Isabel Marant just does the best shoes ever, I swear.
Sartorial rambling aside (and that was quite a ramble, right?) I can't wait to get my hair done! I know you're all usually very kind about it, but the difference between my natural hair colour and the blonde is getting to me a little bit as my hair has grown, so I'm looking forward to getting more blonde put into it. I don't think I'm going to go fully blonde just yet, just get a few higher streaks/chunks put in so it looks a bit more sunkissed rather than dip-dyed, kinda like it is in my fringe. I bet I end up saying 'screw it' and my hairdresser will end up shoving the bleach on like last time – he said this would happen…
Anyway, I hope you have a lovely weekend guys!
Helen x