*Contains affiliate links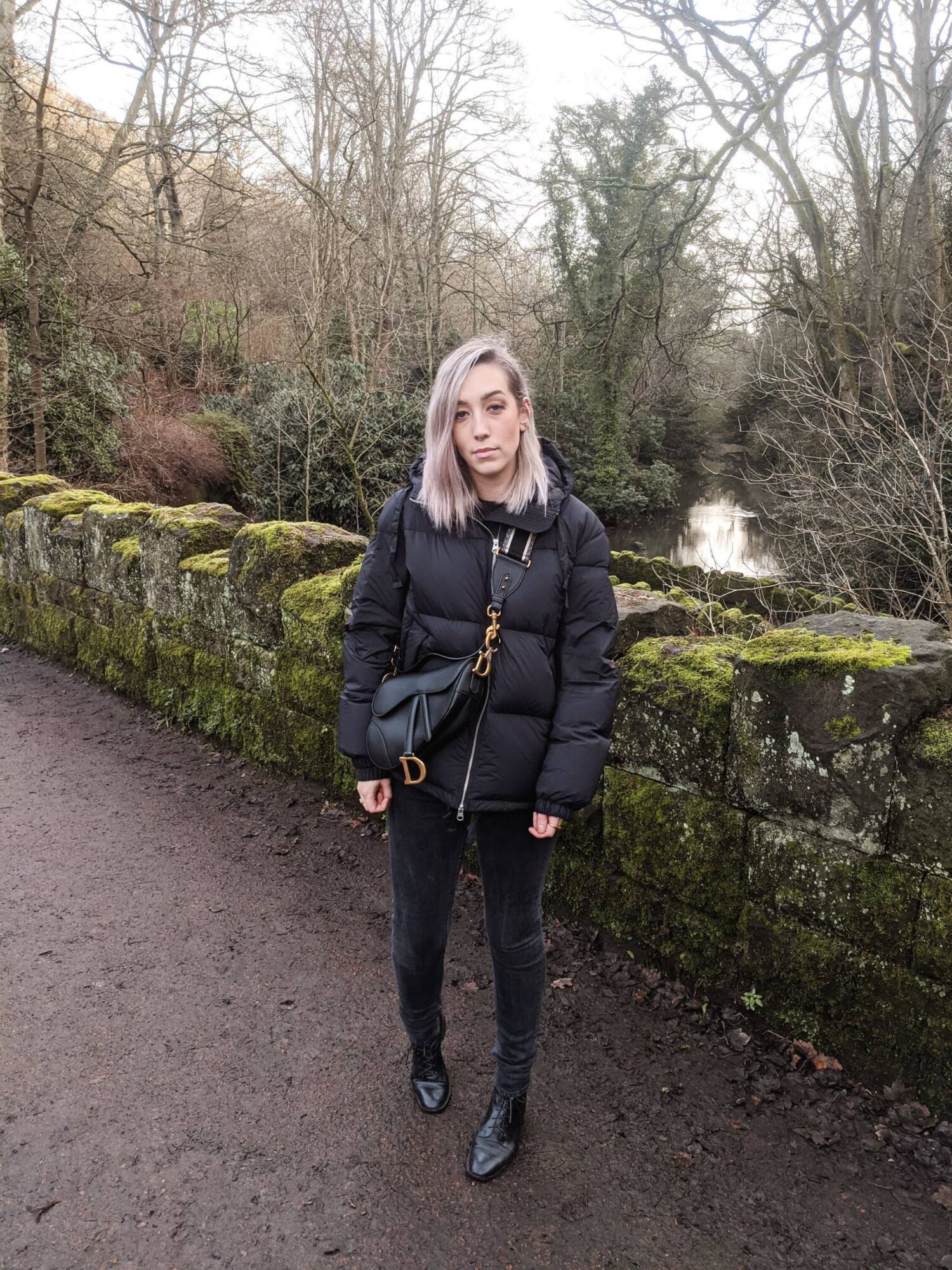 The puffer, quilted and padded coat edit
*Goes on one walk and purchases a puffer jacket* - That was basically me last year, as Phil and I got more into going on daily walks and weekend strolls. I knew I needed a decent coat, one that would keep me warm, had a good and looked ok too so the puffer jacket came to have a place in my wardrobe and I have worn it to death ever since. They're such practical coats and perfect for hiding in if you can't really be bothered to get dressed, but need to head out of the house.
This one above is from Arket and I would highly recommend it, as it's been worn about 200 times but still looks brand new. Due to this, I decided to pick up this one also from Arket from the men's department as the women's version didn't have a hood. It fits the same as the women's one and it's just as nice quality.
Puffer and quilted jackets go with the vast majority of outfits, but my favourite has to be my Arket slim jeans and my Michel Vivien Glasgow boots which I recommend wholeheartedly. They work with any jeans or even slip skirts as a contrast between oversized and slimmer proportions.
Under £100
Under £200
Feeling Boujee
Short Styles
Long Styles
Quilted Goodness
Brands to Look Out For
Monki
Monki have really pulled it out of the bag this year with their puffer coat offerings. There's many styles and many colour options to pick from, so you're bound to find something you like. Make sure you check the sizing and measurements on the Monki website though, as they don't stick to standard sizes and they tend to come up very big.
Weekday
If you're after something trendy, functional and often made from recycled materials, then Weekday have you covered. They have a range of short and long styles in at the moment, from plain to patterned.
Uniqlo
This Japanese brand has been the king of wardrobe staples for a long time and I purchased two puffer style coats for Phil last year which he has worn into this year too. They offer ultra light coats as well as traditional down filled coats, including some recycled materials too. I particular like this salmon-pink shade and the shade 'Natural' too of this coat and this quilted number.
Arket
My favourite and the brand my two puffer coats are from. Arket use recycled materials (including down filling, they call it Re:Down) to make their ultra warm and cosy coats. I would recommend sizing down, as I'm typically a UK10 but I picked up their smallest size which is still big fitting in my black coat (women's) and the smallest size in the off-white coat (men's).
Premium Brands - Rains, Barbour, Moncler, Acne Studios
Sometimes if you're looking for something that will last a very long time, premium is the way to go. Outdoor, cold country (ie Nordic, like Acne) and ski brands tend to have put a lot of research into the materials they use, the seams, the zips etc so they keep you warm. Rains are a more purse friendly premium brand with some jackets starting at £90 and then puffer coats around the £300 mark, Barbour sits around £100-£300, whereas Moncler and Acne Studios will set you back £800+. I would pick a classic style that you'll reach for year after year.
So, that's my puffer jacket edit - hope you like it! I think they have come a long way from the oversized coats you would get stuffed into as a child or the 'middle aged mum' styles that are a bit boring. There are many shapes and colours out at the moment which means you can find your perfect one.
Stylish and practical - we love to see it.