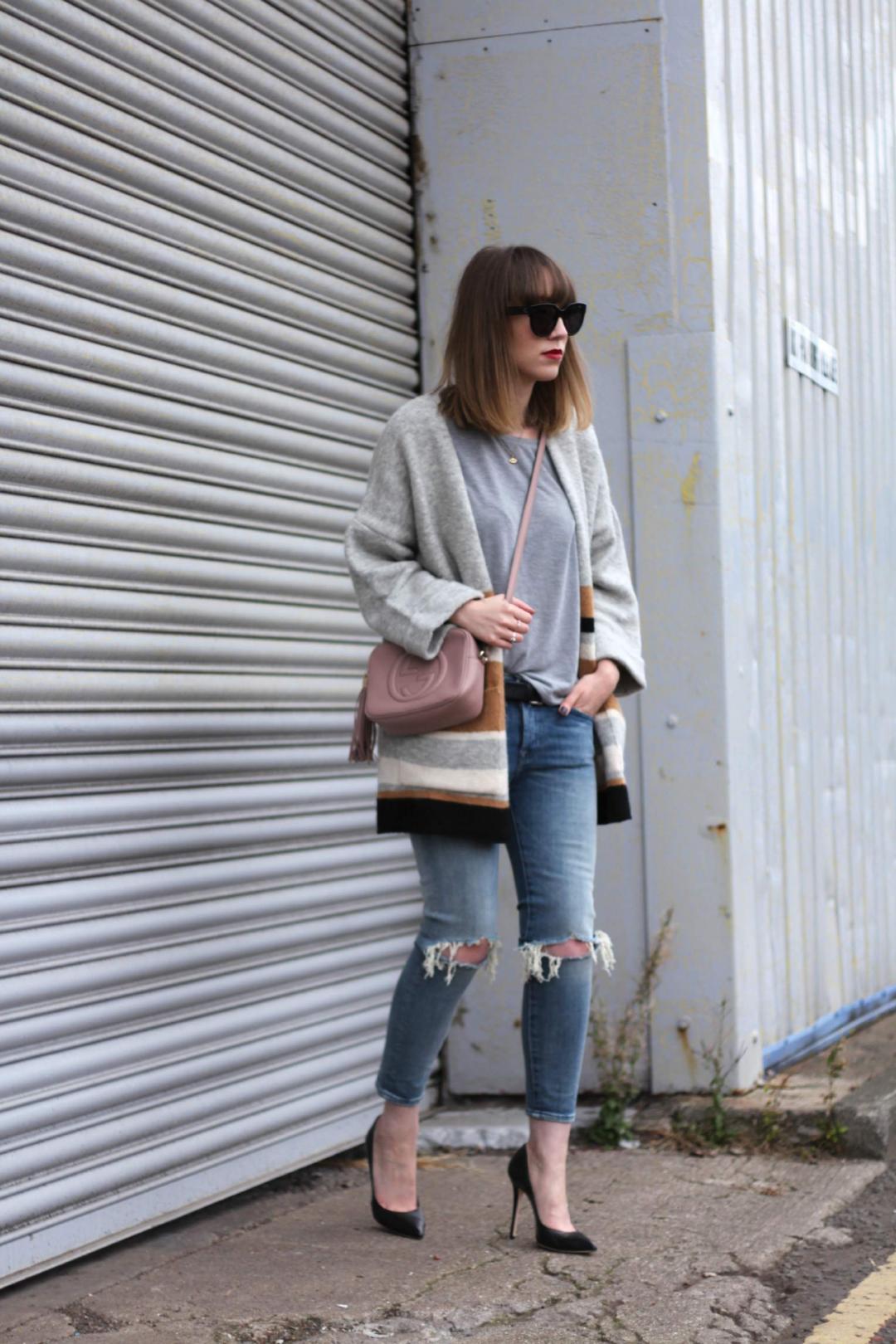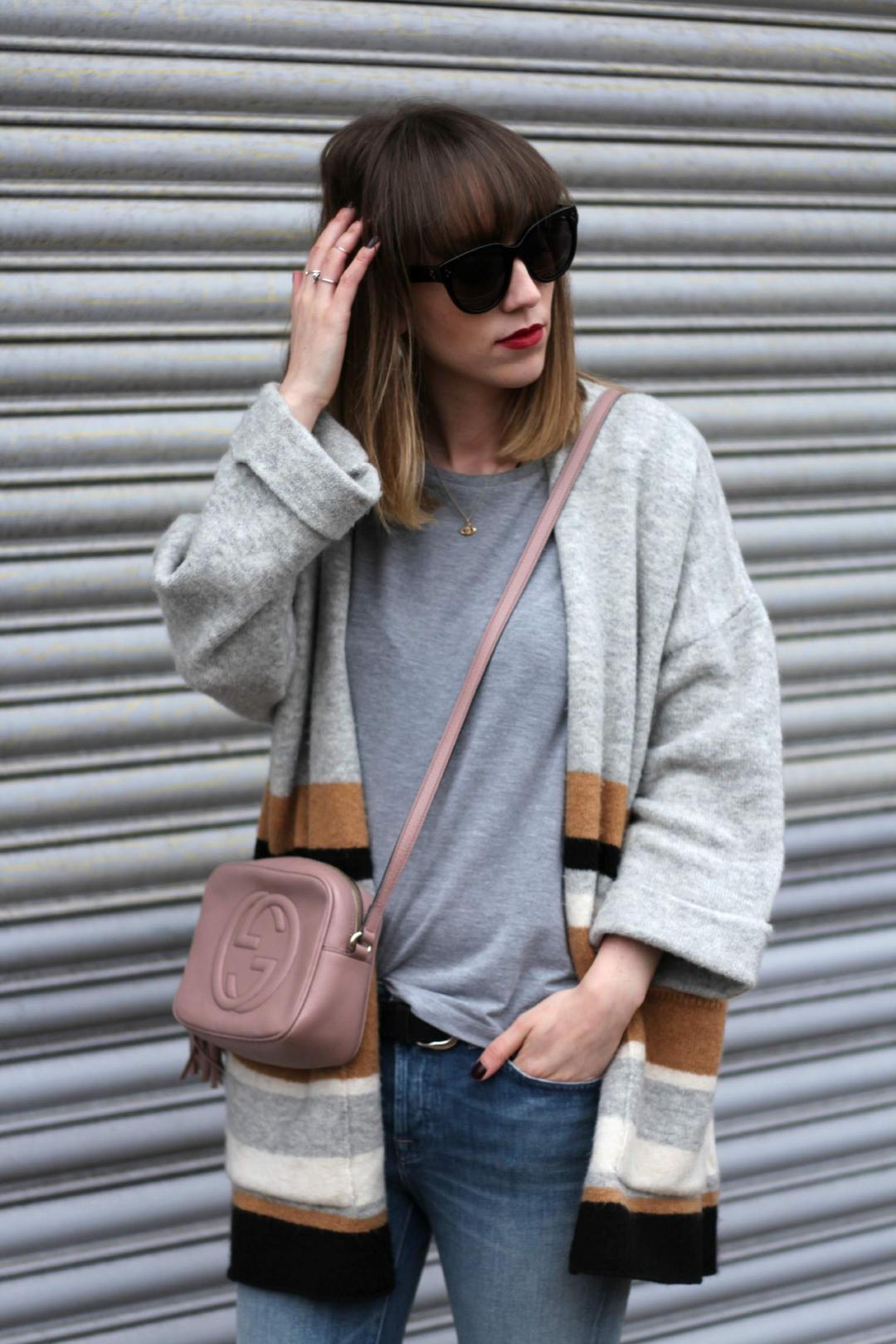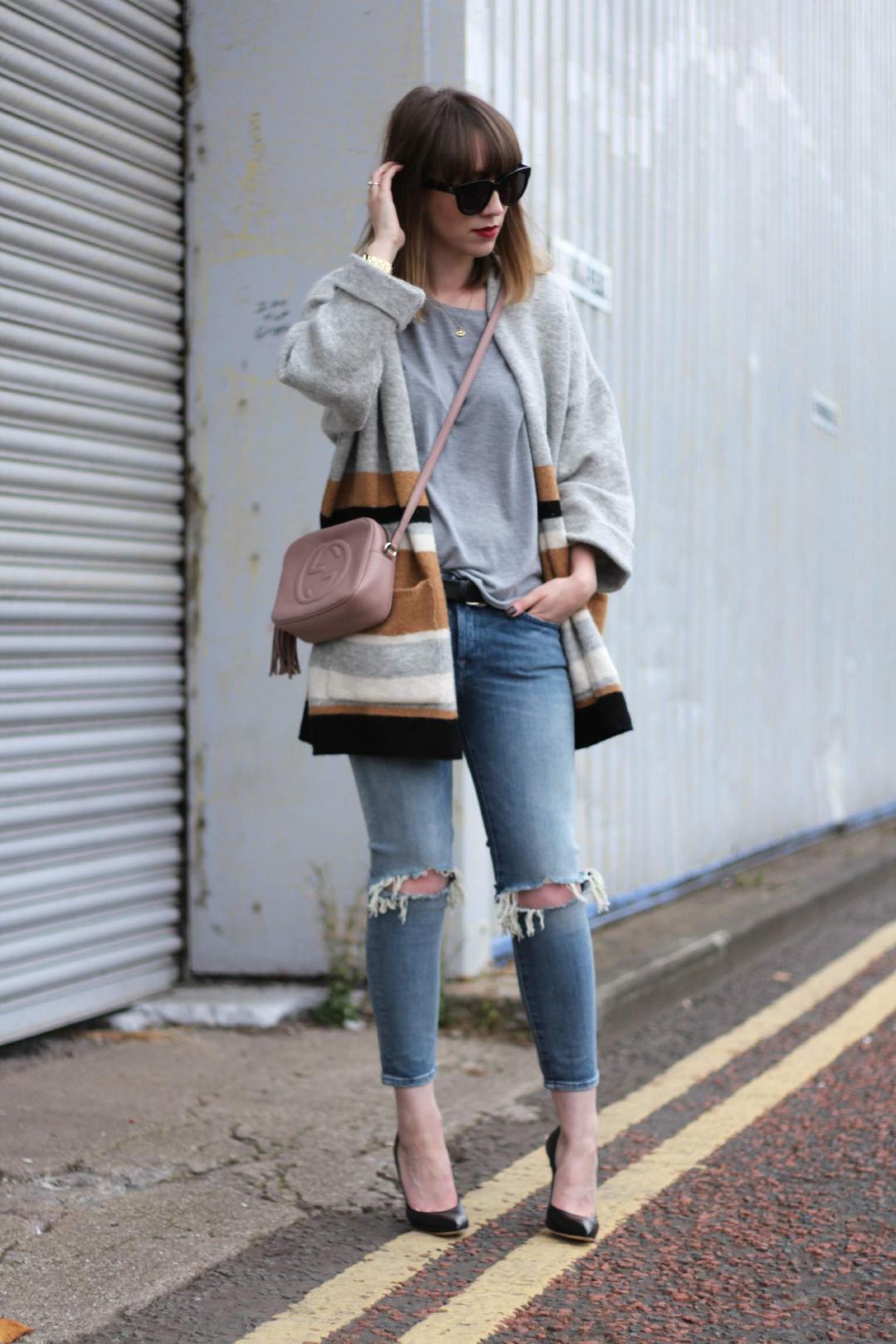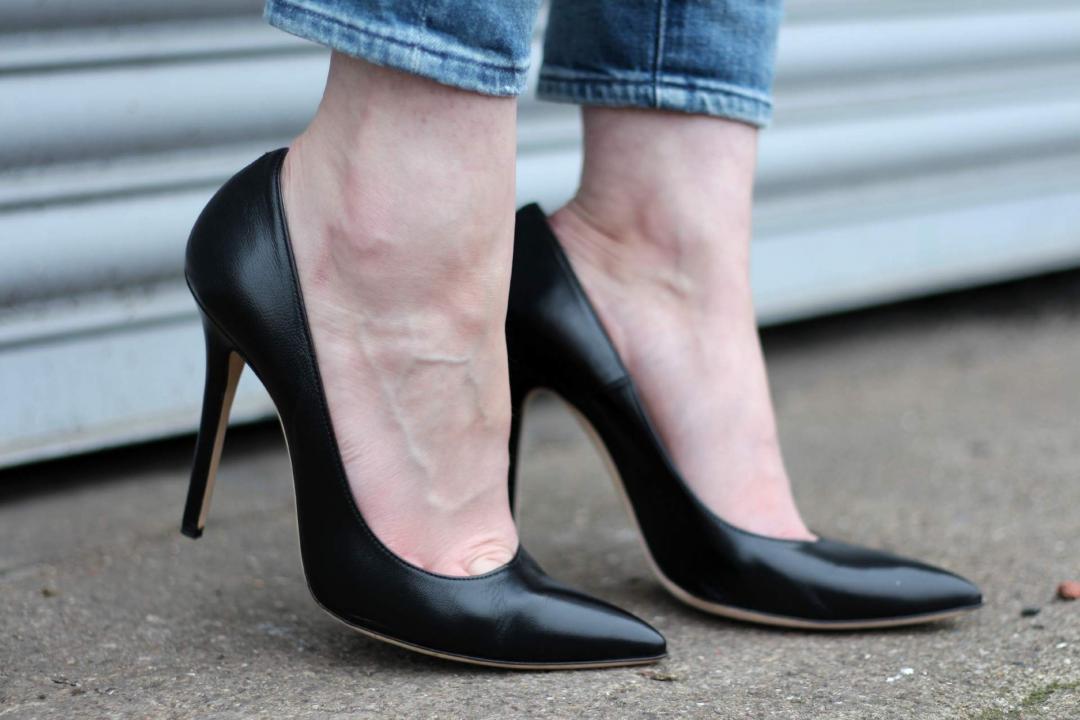 cardigan: Topshop | tee: H&M | jeans: 7 For All Mankind | bag: Gucci | sunglasses: Celine | heels: Daniel Footwear*
Here we are – Monday again. I can't complain though, as I have two days off and therefore have a four day weekend, yayy! It's my mums birthday so I'll be seeing her as well as catching up with some fellow bloggers and doing a whole host of blawg stuff.
Anyway, quick lowdown on the outfit above. These jeans are a new favourite, I mean, cropped length and ripped knees – winner! Now I just need a black pair in the same fit and I'll be super happy. I decided to pair it with this cardigan which I've been wearing obsessively as it's so soft and cosy, and a tee as I pretty much live in them. These Daniel Footwear heels are such staples and make me feel like a bizznizz woman *snaps* even though I totally struggle to walk in heels these days!
I hope you have a lovely week and your Monday isn't too bad! Oh and check out my brand new beauty blog sale
Helen x
ps. Check out this lovely blog: Carly Wynn!.