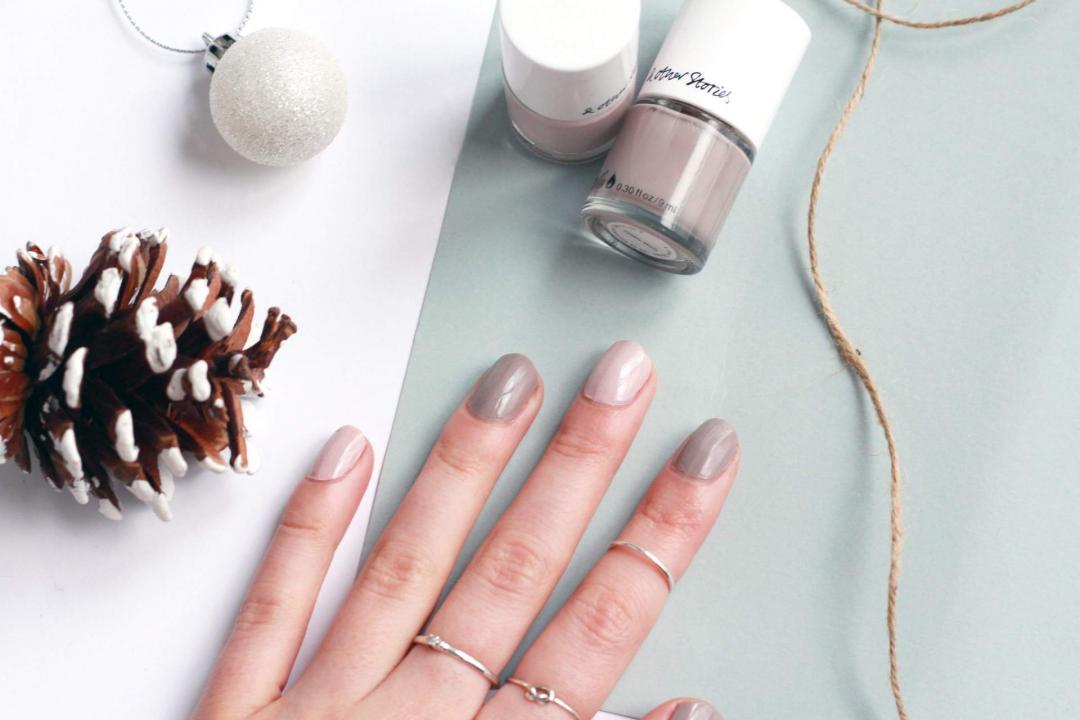 I think I wear 'Winter' nail shades all year round, as they're my favourite ones to get out of my polish drawer. Instead of the typically glitters and berry hues that people tend to go for this season, I've opted to show you my top picks when it comes to dark tones or cool light shades.
Let's start from the top of the first picture with Essie After School Boy Blazer, which is my favourite Essie shade of all time. I recently mentioned that I wanted a new bottle of the stuff in my Christmas wishlist post, but that's because I wouldn't know what to do without it! It's one of those almost black shades but lands firmly in the navy category – impossibly chic and always looks so neat on the nails.
Next is a new shade I picked up in London which is & Other Stories Nail Polish in Fasion Dream. It's a soft, light pink shade that applies well and doesn't look too chalky on the nails. I think I applied about two coats with this one and I love how soft it looks!
A polish I've mentioned a million times on here is Rimmel 60 Second Nail Polish in Grey Matter, which is the perfect light-mid tones grey. It just looks so weirdly flattering, which is odd from a shade that you'd imagine would give you the hands of a corpse. I've worn this to death over the past two years and it always applies so nicely!
Another Essie shade comes next and it's Essie Carry On, which is a beautiful dark red with a brown undertone. It looks so pretty on the nails and perfect if you want to be quite Christmassy but don't want to go the whole way with a bright red nail. Opaque in two coats, it's such a perfect choice which will match so many outfits.
There's something about & Other Stories which makes me want to buy all of their nude polishes, so the & Other Stories Nail Polish in Pebble Stone in came home with me along with the above. It's one of those grey-nude-beige tones that always looks perfect and makes you look more polished than you might be (hello rolling out of bed 15mins before work). I always reach for these types of shades first!
What are you favourite Wintery nail shades?
Helen x
ps. check out these blogs: Ok But First Coffee and Carly Wynn!