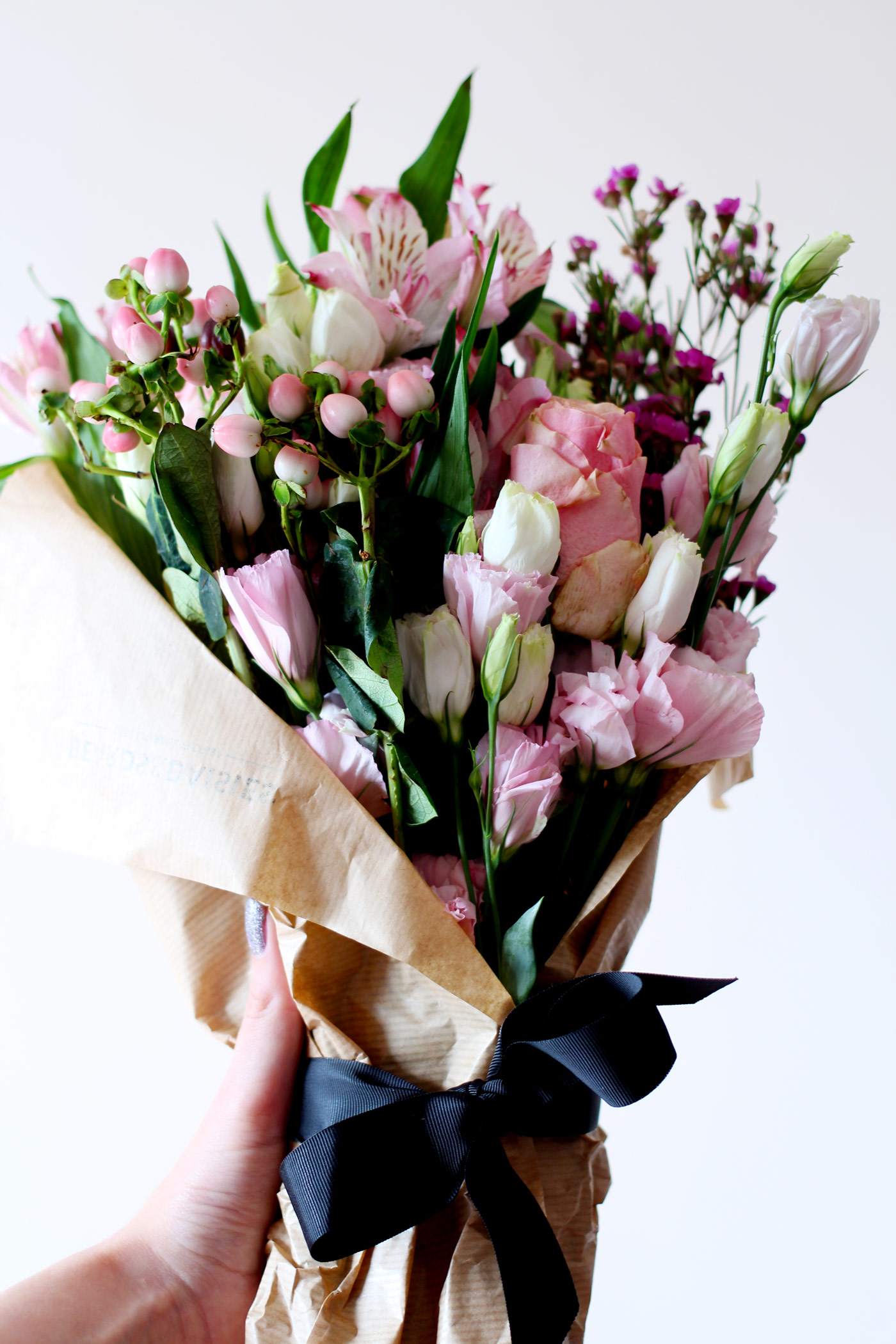 This week has been a bit of a mixed bag, I'll be honest. I got some rubbish news at the start of the week which put me on a bit of a downer, but I'm trying my hardest to turn that around and to stay positive. Everyone is allowed rubbish days, but I realised how much of a negative impact it had on my mental health and I just want to stay away from those feelings as much as I can. Working from home can be quite a lonely place and it's something that people don't talk about often (I might do in another post), so it can be quite hard to turn that frown upside down at times. So, taking some time to reflect on good things is what I wanna do, so I'm gonna take this post to do so:
One: Letterbox Flowers | I haven't had flowers in the house for ages, so when this beautiful bunch from new-kids-on-the-block Beards and Daisies turned up yesterday I was so happy. I forgot how much I love having flowers about so they cheered me up a lot. I picked The Nightingale, which is a beautiful mix of La Belle roses, Lisianthus, Alstroemeria and Eucalyptus and they're just so gorgeous. I'm looking forward to seeing the roses open up!
Two: Pokemon Go | Following on from the working from home theme, I'm actually so grateful for Pokemon Go. It actually motives my boyfriend and I to leave the house and go on a walk, which is good as he works from an office 9hrs a day. I know getting out is very good for you, both mentally and physically, but it gives me a reason to walk that extra km to hatch an egg, even if the thing as a whole seems so silly. I'm so happy to hear all of the heartwarming stories about it too, how it's helping autistic children and those with anxiety and depression. Who would have thought, huh?
Three: Setting Challenges | I've been setting myself goals since the start of this year, but they've all been blog or social media based. For example, I wanted to increase my Instagram so I have done by 1k a month and I've achieved it every month but July (I was 300 away as I was busy in Venice!) so I'm glad I've stuck to that. I've created some personal goals too, like practising yoga every day until I can do the splits (I've never been able to do them, literally ever, not even when I was little) and I can get my feet flat in downward facing dog (damn tight muscles). I'm also going to obsessively check my social media less and try to limit screen time (mobiles and laptop) after 10pm, while trying to read a bit more.
Four: Creating Lifestyle Content | I've finished my Venice content and I'm glad you all liked the photos (if you haven't seen it, check out Photo Diary One and Two, the Do's and Don'ts of Venice and Three Places you Must Visit) as I've had some lovely feedback. I'm trying to do more lifestyle, travel and food content as I actually really enjoy photographing it, as it just seems much more interesting to me right now! I started my more local content with my Three Places to Get Lunch in Newcastle post, so I'm definitely going to add to that with more nice foodie places!
Five: Friends | You may or may not know, but my two closest friends live at the opposite end of the country to me. It's cool that I get to see them when I visit London (which I should be doing next week) but I do miss them a bit! My friend Bre popped over this week which was so nice as she brought her adorable niece and nephew over – baby twins, so cute! I also met up with Amy, Chloe and Alice recently and we had food, chats and a beauty swap. I think everyone is coming round to mine before I move out and I've sorted so many beauty bits out for them, so it should be nice!
So that's everything that's made me happy this week – what about you? ps. Make sure you enter my Soap and Glory giveaway on Instagram!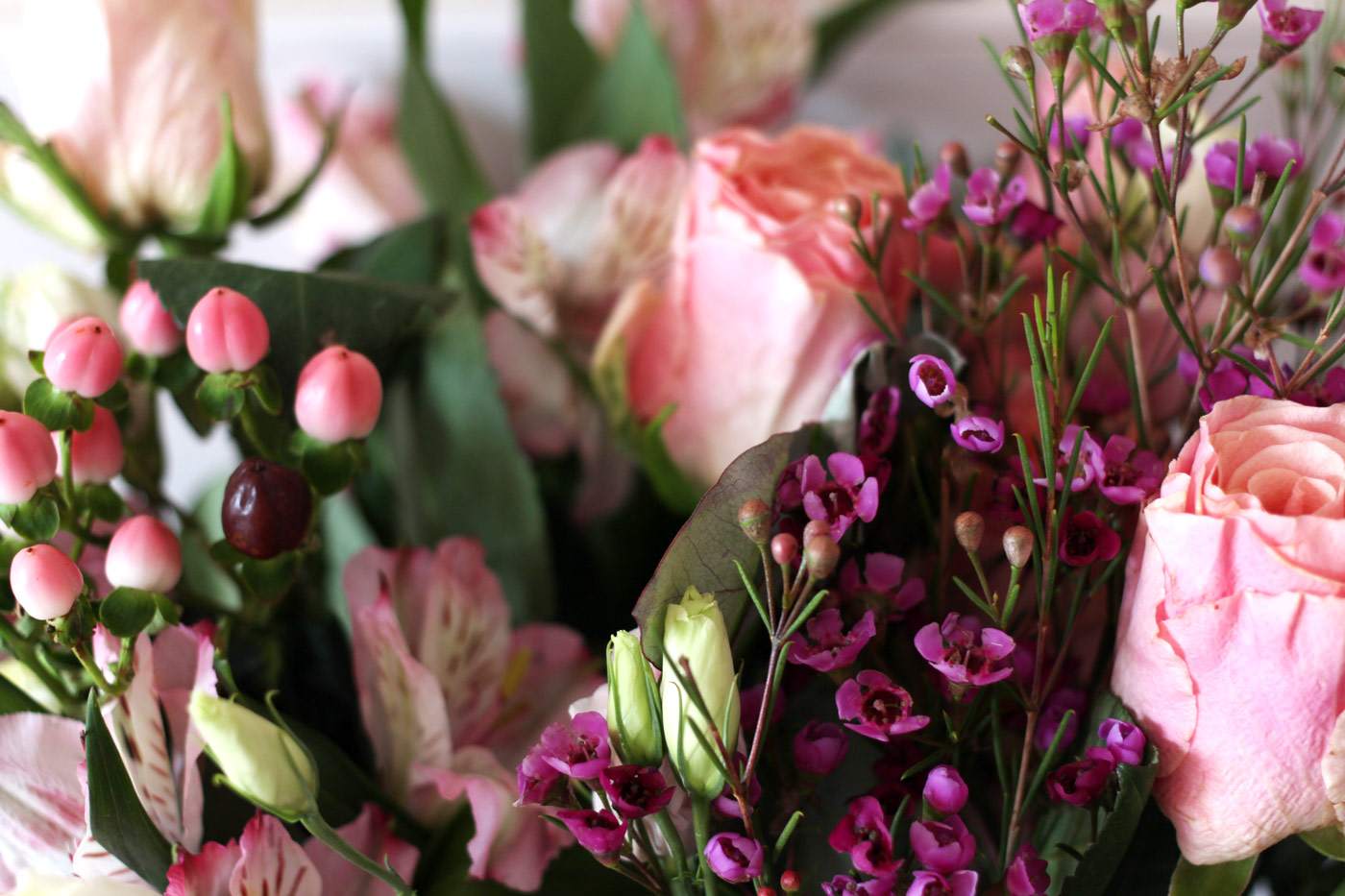 Helen x
ps. Check out these two blogging babes: My Debeauvoir Diaries and Cherry Pie!