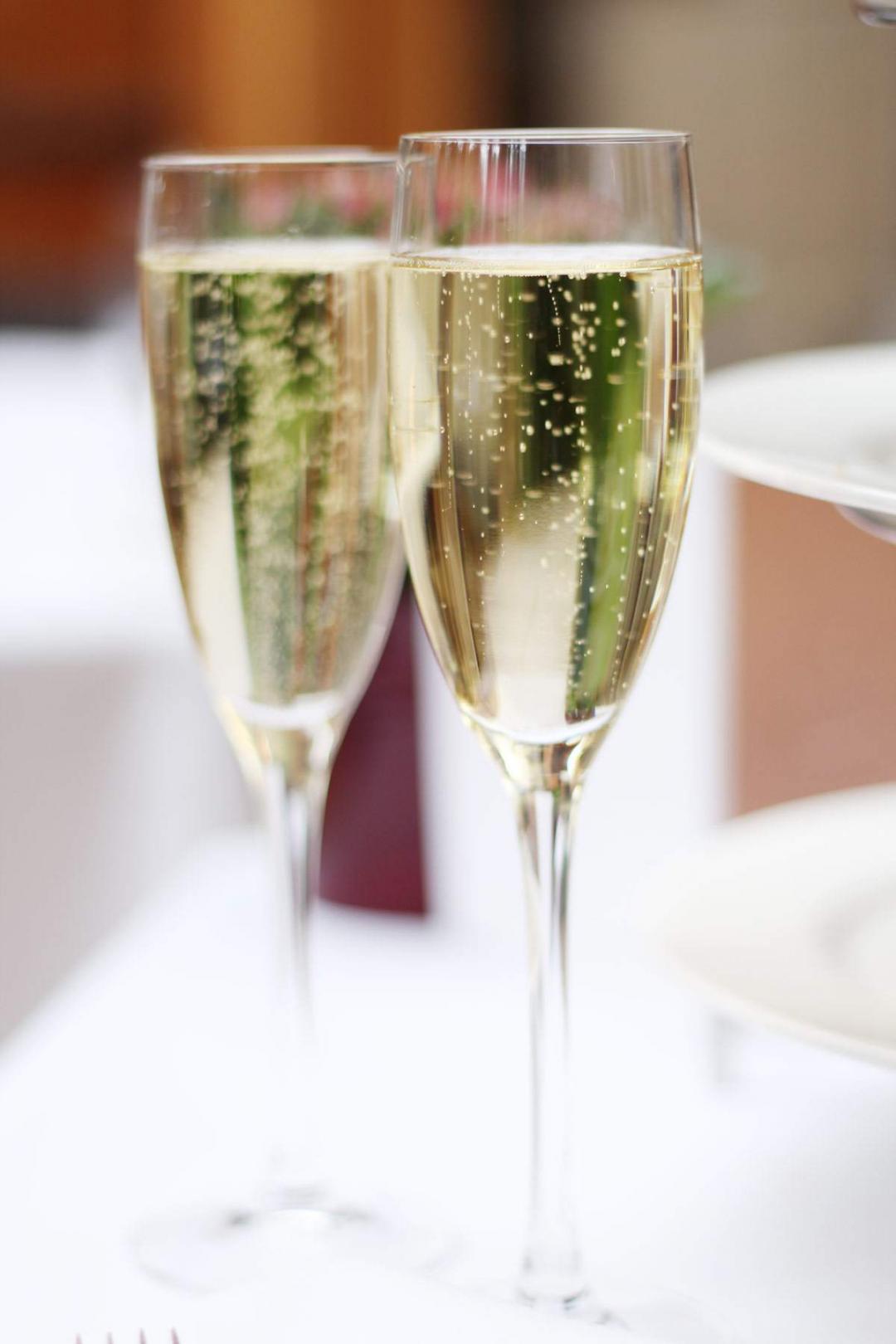 I realised I hadn't done a 'things that make me happy' post since November and thought it was about time I did one! I'll keep it short and sweet for a light Sunday afternoon read, but here's the things I've been loving:
One: Afternoon Tea | My friend and fellow blogger Chloe and I popped along to Jesmond Dene House for some afternoon tea recently – my first one ever, believe it or not – and it was rather good! There was, as expected, a selection of sandwiches from salmon to ham with nice chutneys and relishes, followed by some scones (scon, scowne, however you want to say it) with jam and clotted cream and topped off with a selection of desserts. The orange and chocolate macaroon was my favourite, followed by the banoffee cheesecake sundae. I also got a strawberries and cream tea, which, as you can imagine, tasted exactly as it sounds! It was so good. If you're ever up North, definitely pay them a visit!
Two: Cookbooks | I am beyond obsessed with cookbooks. I love buying them, I love reading them and I love making stuff from them. My collection is getting quite substantial now (I say, substantial, maybe about 15 books?) covering everything from cheap vegetarian eats to Thai favourites to Italian in no time at all. I think the photography is my favourite part, as some of the pics are literally drool-worthy!
Three: Makeup Routine | Since going on Roaccutane, putting my makeup on has been my least favourite task. Have I moisturised enough? Is it going to cling to any dry patches? Will it look like a hot mess in a few hours? I ask myself these and a thousand other things before sitting down with my makeup bag, but… I think I've finally cracked it. Using a mix of intensive moisturisers, smoothing primers and hydrating foundations, I can apply my makeup without it looking dry! So glad I finally figured it out.
Four: Flowers | Since getting the blooms for my Mother's Day post, I've become completely obsessed with having flowers in the house. I took myself off to M&S the other day and picked up some white roses, freesia and baby's breath, as white flowers are the prettiest ever I think! I can't wait to hunt down some white tulips next. Oh and I think that freesia are my new favourite flowers as they smell amazing.
Five: Games | I've been a huge console game fan for years, over ten I think and I loved my gameboy before that, but recently I've been obsessed with one little game: Neko Atsume. You're going to think I'm the saddest person every but a) I love cats and b) I love anything Japanese and cute. You basically buy little toys and and treats for kitties and they visit you. On paper it sounds insane, but it's completely adorable and for two minutes a day, it makes me happy haha.
What's made you happy this week?
Helen x
Check out these amazing blogs: Kerry etc and Adventures of an Anglophile.