I'll admit I have a bit of a thing for Charlotte Tilbury and can't seem to resist having a little browse whenever I go past the counter. A little while back I picked up a lipstick and it's only now that I'm really testing it out and, of course, it's sparked off my love all over again. I really need to order the Pillow Talk lipstick as I'm obsessed with the liner, but for now let's stick with these three.
Starting from the latest purchase mentioned above, the Charlotte Tilbury Lipstick in Super Cindy (which I'm wearing as I type) was such a good pick. It definitely stood out to me in the Hot Lips collection, as it's the most perfect warm-coral-pink and oh so flattering when worn. It's very pigmented and super creamy feeling which makes it feel very comfortable on the lips!
Next is Charlotte Tilbury Lipstick in Amazing Grace and it's definitely the most bold out of the three, but the most Spring/Summer ready I think. It's a gorgeous strawberry pink shade which brings a lot of life to my face, if you know what I mean. I think if you're just going with a simple eye look – maybe just mascara or a cat eye – then this would really bring your makeup together and give it some oomph.
Finally, if you're more of a nude lip kinda gal, then check out Charlotte Tilbury Lipstick in Bitch Perfect. I think everyone has talked about this shade at some point, but it really is the perfect pink-nude. Easy and comfortable to wear, it doesn't make your look like you've just smeared foundation over your lips and it lasts for a hell of a long time. Beaut!
Have you tried any of these lipsticks before?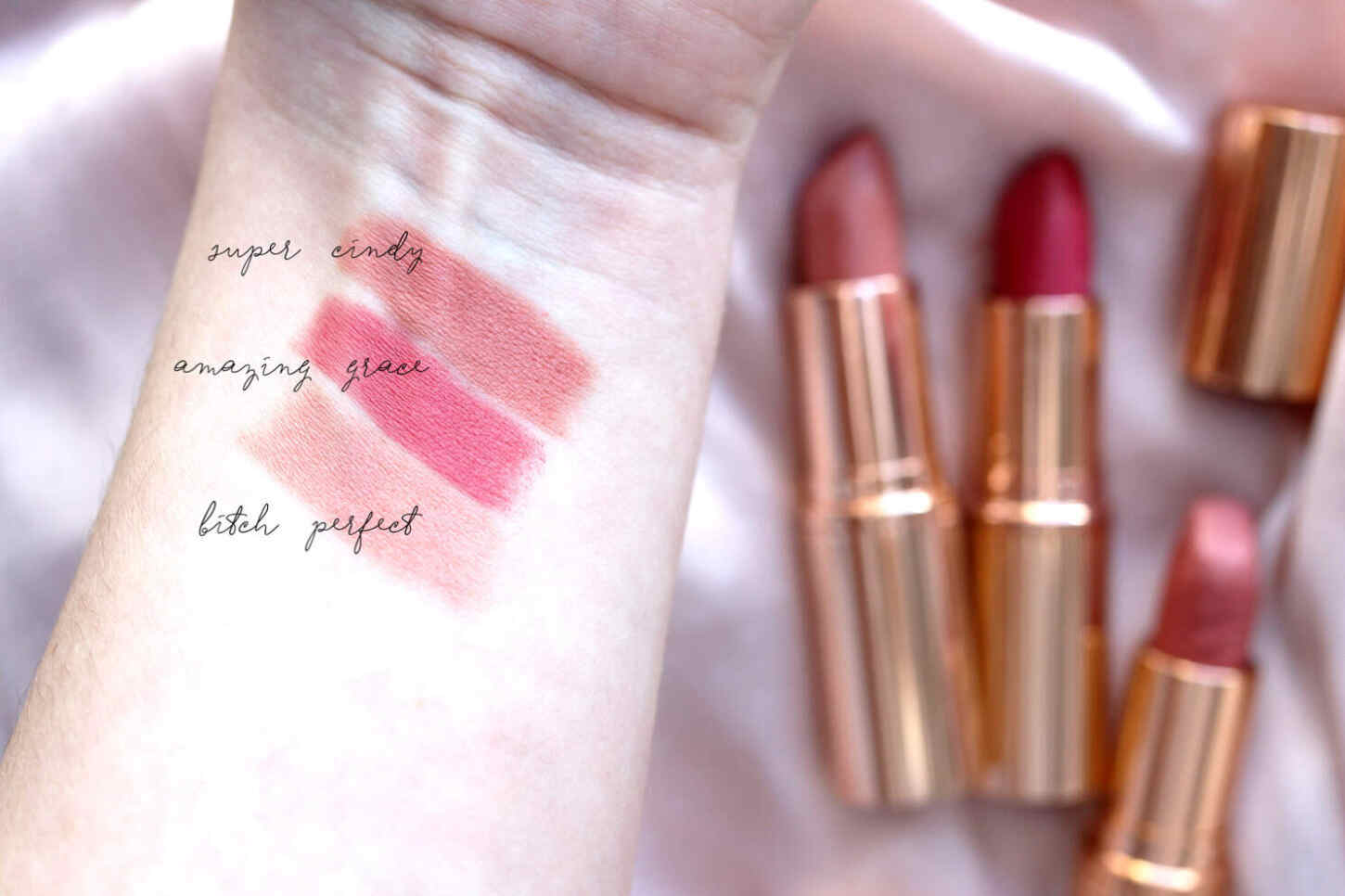 Helen x