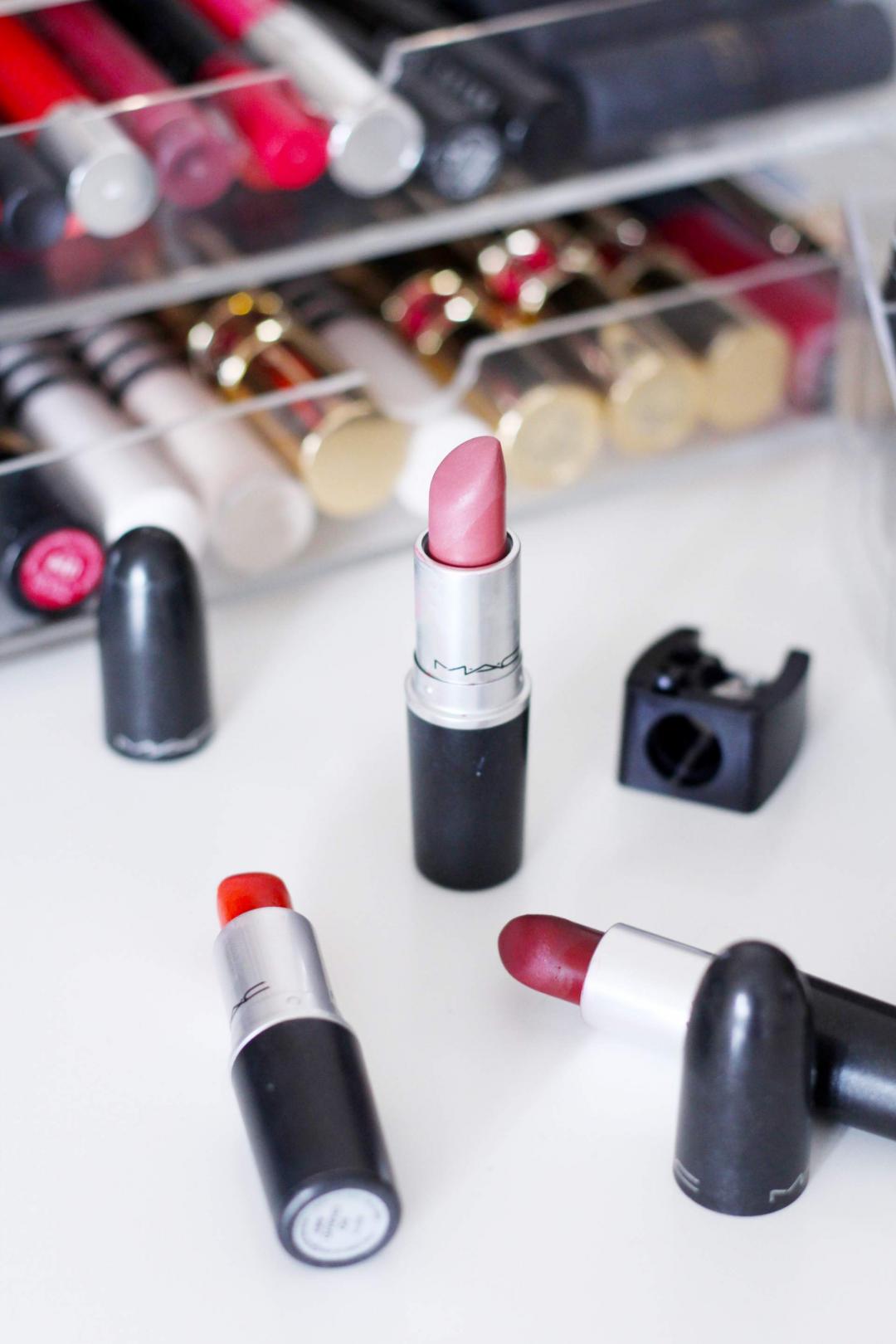 It wouldn't be the start of Autumn without a berry lipstick, would it? Although I'm not doing just my favourite berry hues (no doubt that will come at some point) I thought I'd pick out three MAC lipsticks for Autumn.
MAC Morange | If it isn't berry, I do love a good orange. Maybe it's the need for Halloween colours and pumpkins themes, but MAC Morange Lipstick (and So Chaud) gets worn a lot throughout Autumn. It's a beautiful rich orange tone which is flattering, long lasting and doesn't make me look like a clown – winner!
MAC Diva | The Autumn must-have. MAC Diva Lipstick took a while to get into my collection, but I'm so glad it's here now. It's a really wearable dark berry shade, as it's not too blue toned (and therefore doesn't make you look dead) and it looks really pretty on! Think I'm gonna wear this one today…
MAC Brave | One for those who prefer nude shades rather than bold tones, MAC Brave Lipstick is one of my staple nude-pink's that I tend to reach for at least once a week. It's so easy to throw on. as you don't have to be particularly neat, and it looks so pretty!
What shades are you wearing this Autumn?
Have you entered my new giveaway to win a 6 month Glossybox subscription? It ends tonight!
Helen x
ps. Check out this lovely blog: Carly Wynn!