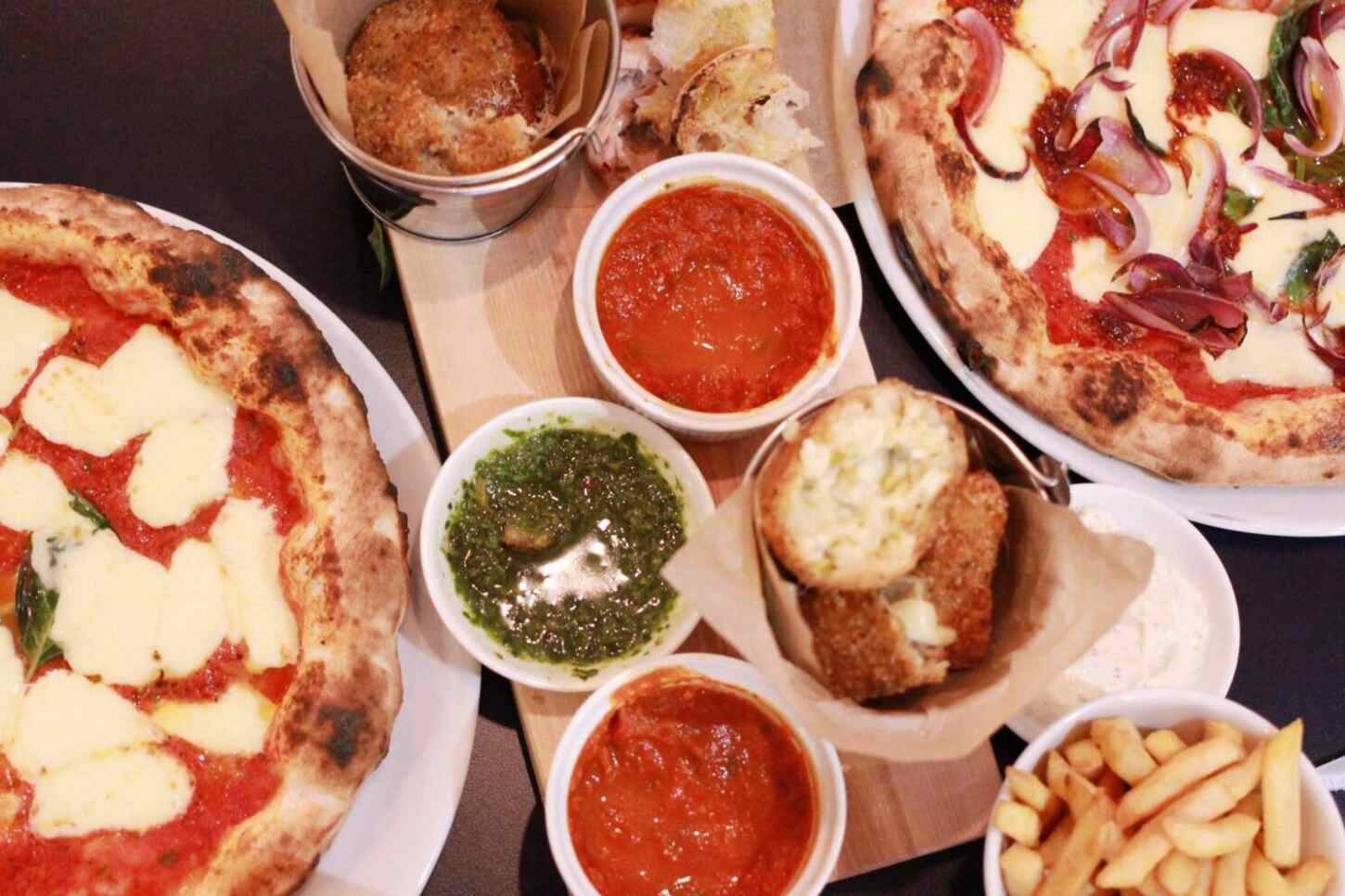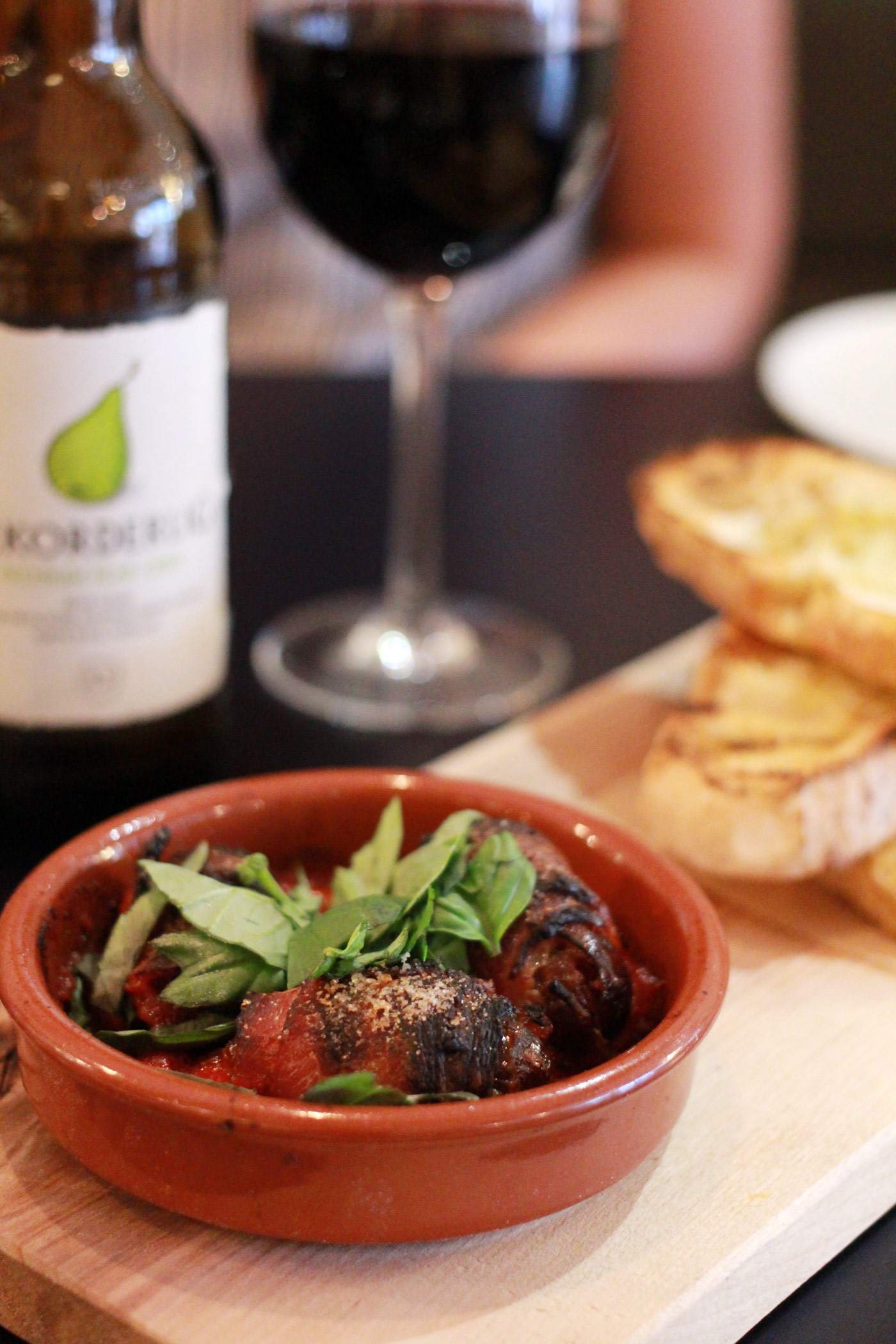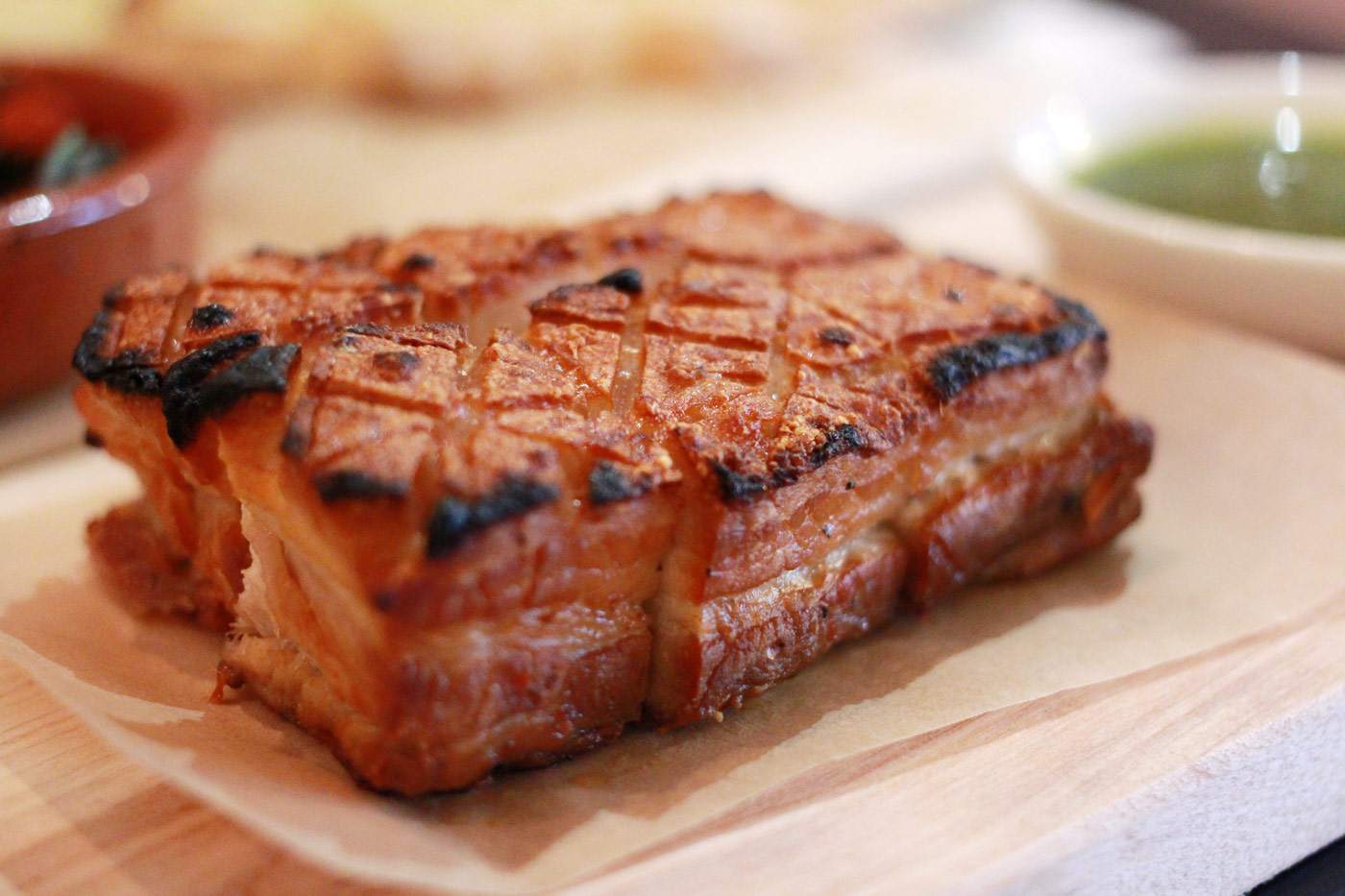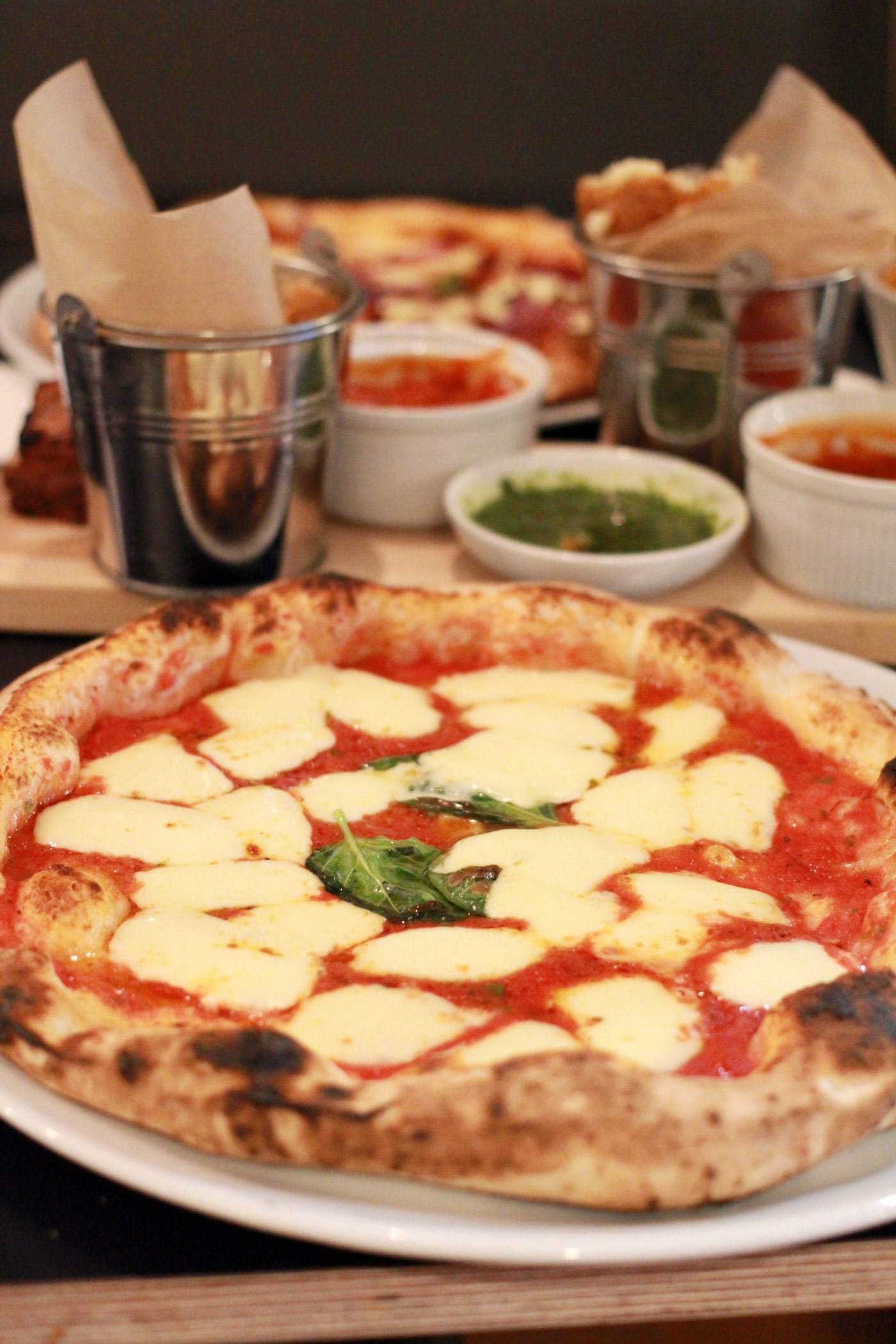 For those who don't know Newcastle very well, Jesmond is a lovely little area about five minutes drive or around a 15 minute walk outside of the city centre. Not only is it a nice place to live (rather expensive, but the houses are beautiful!) but it has an amazing range of bars, restaurants and independent shops to visit too. I adore Jesmond, so I thought I'd run through three places I think are worth a visit in this pretty little area.
Cal's Own, Holly Avenue, NE2 2AR
It's no secret that I love pizza. If someone asked me what I wanted to eat, I would say pizza 9.9/10 as there's just something about that dough/tomato/cheese combination that I can't get enough of. So, when myself and Hannah went down to Cal's Own on evening, I was oh so very excited as I'd heard some amazing things about the authentic Neapolitan pizza on offer. To start we had delicious mozzarella sticks (huge but so good), arancini, pork belly and stuffed figs wrapped in ham (so delicious!) – they change these options often so there's always something new to try too. I was really surprised by how much I loved the starters, as they're not something I would necessarily pick but I'd definitely have them all again. Onto the pizza and I'm just gonna say right here and now that it's the best pizza I've ever had from a restaurant in the UK. I got a margherita (I always go for this, it's like my benchmark of rating pizza) and it was just so tasty – from the tomato sauce to the base to the cheese, I wouldn't change a thing! They also have the best garlic dip too, that stuff is addictive and I need to know how to make it myself asap. All in all, I would go back in a heartbeat (or order an 18″ pizza for delivery because they do that now – need) and definitely need to schedule in a visit as soon as humanly possible. Check out their website here.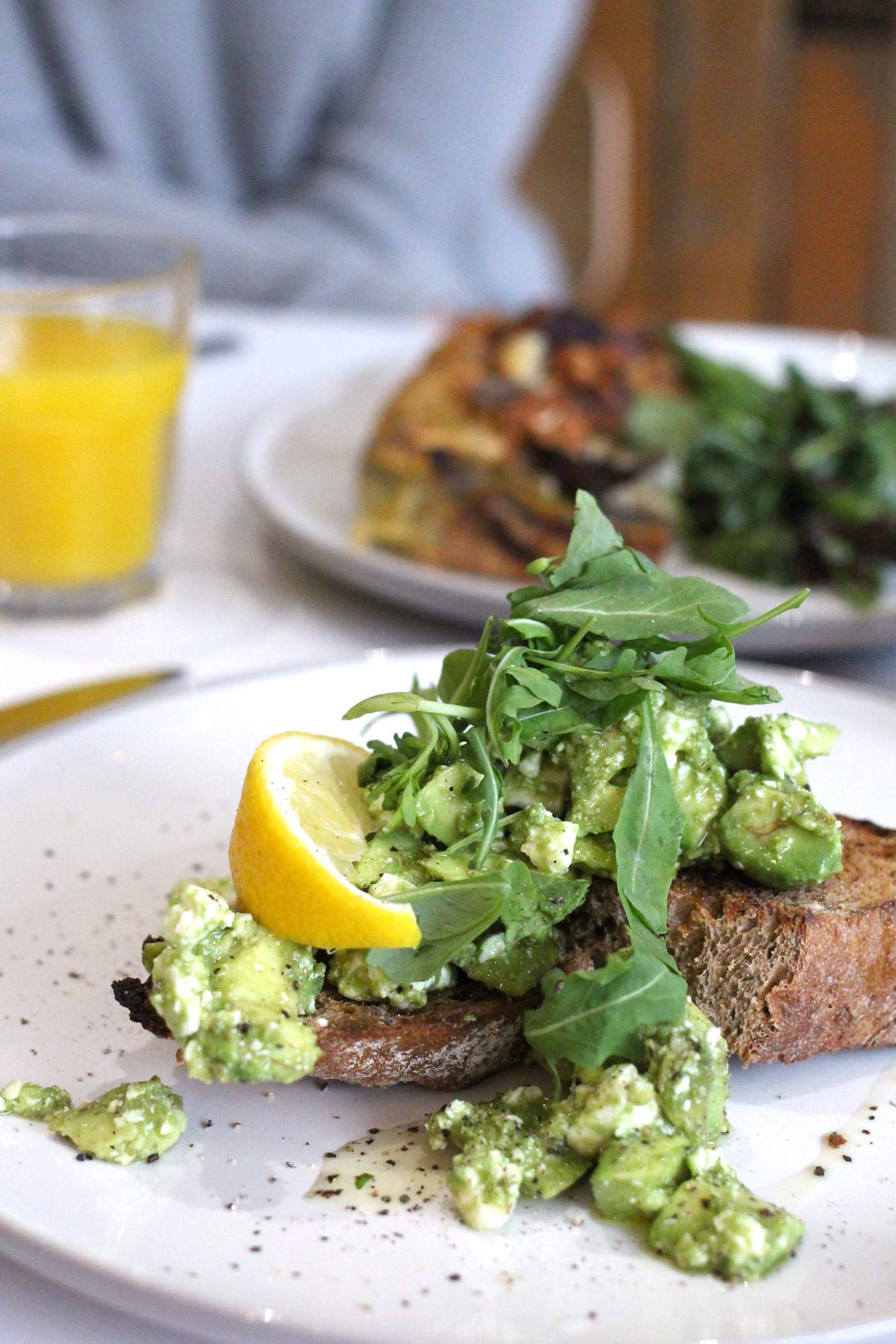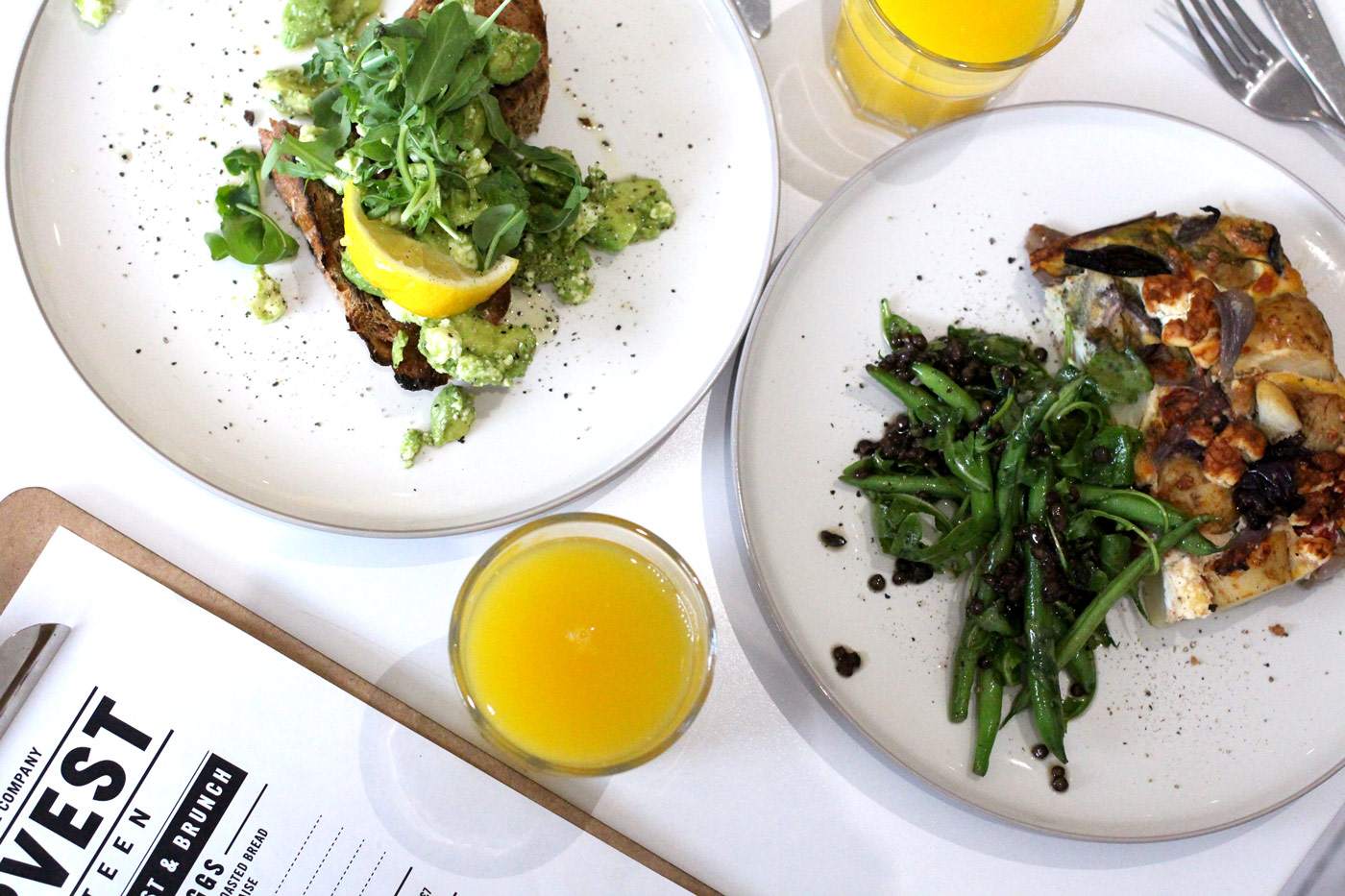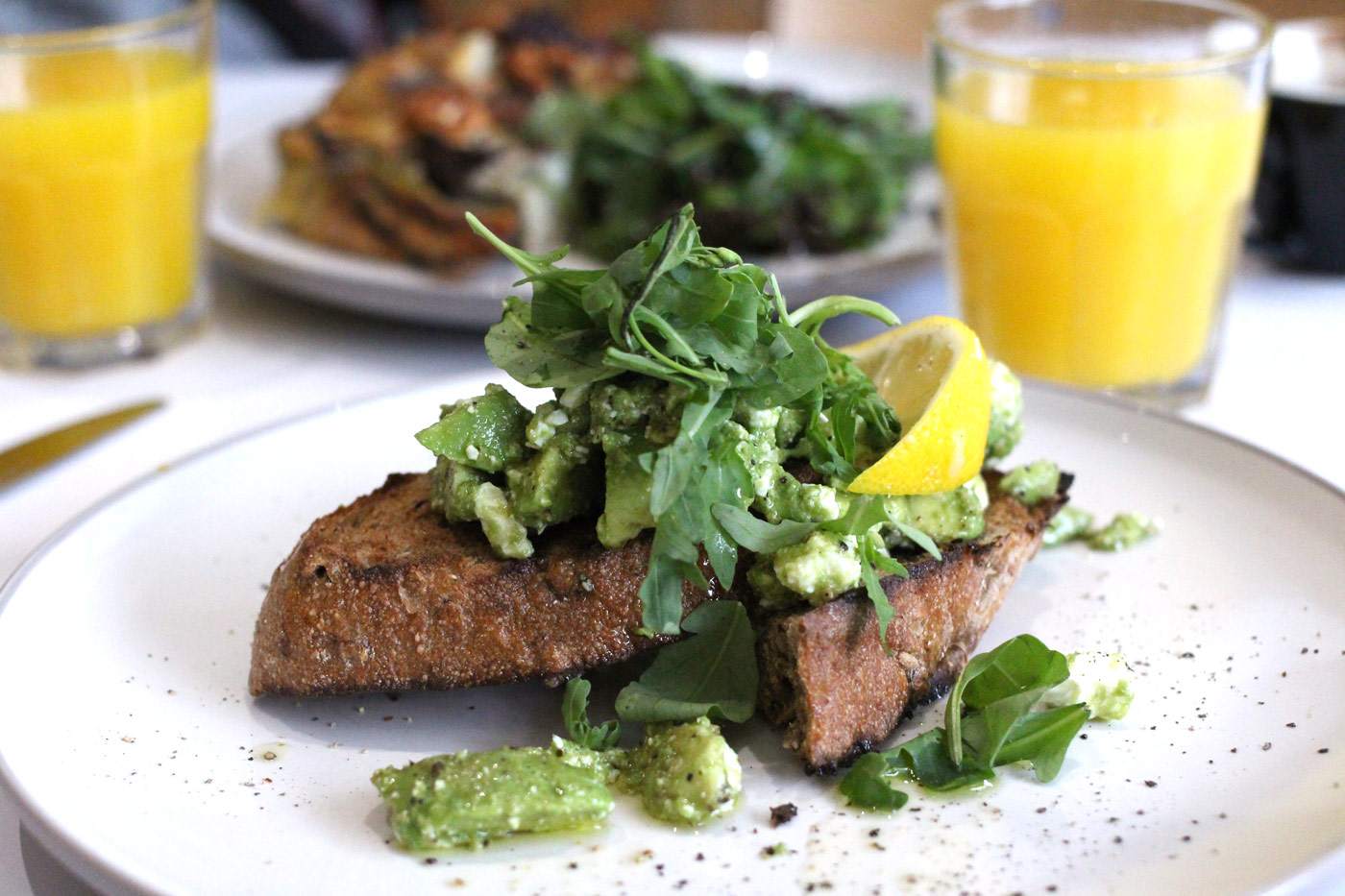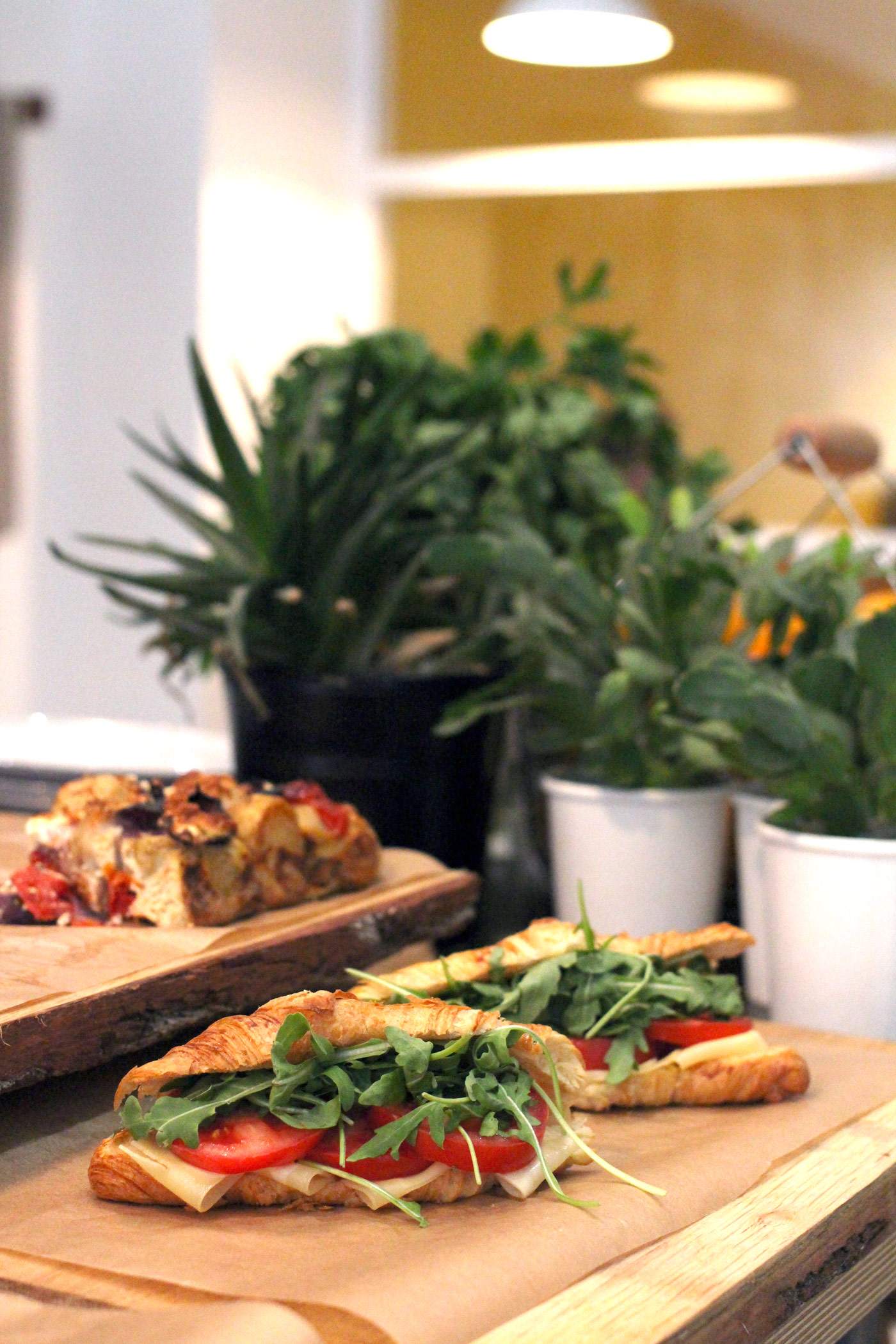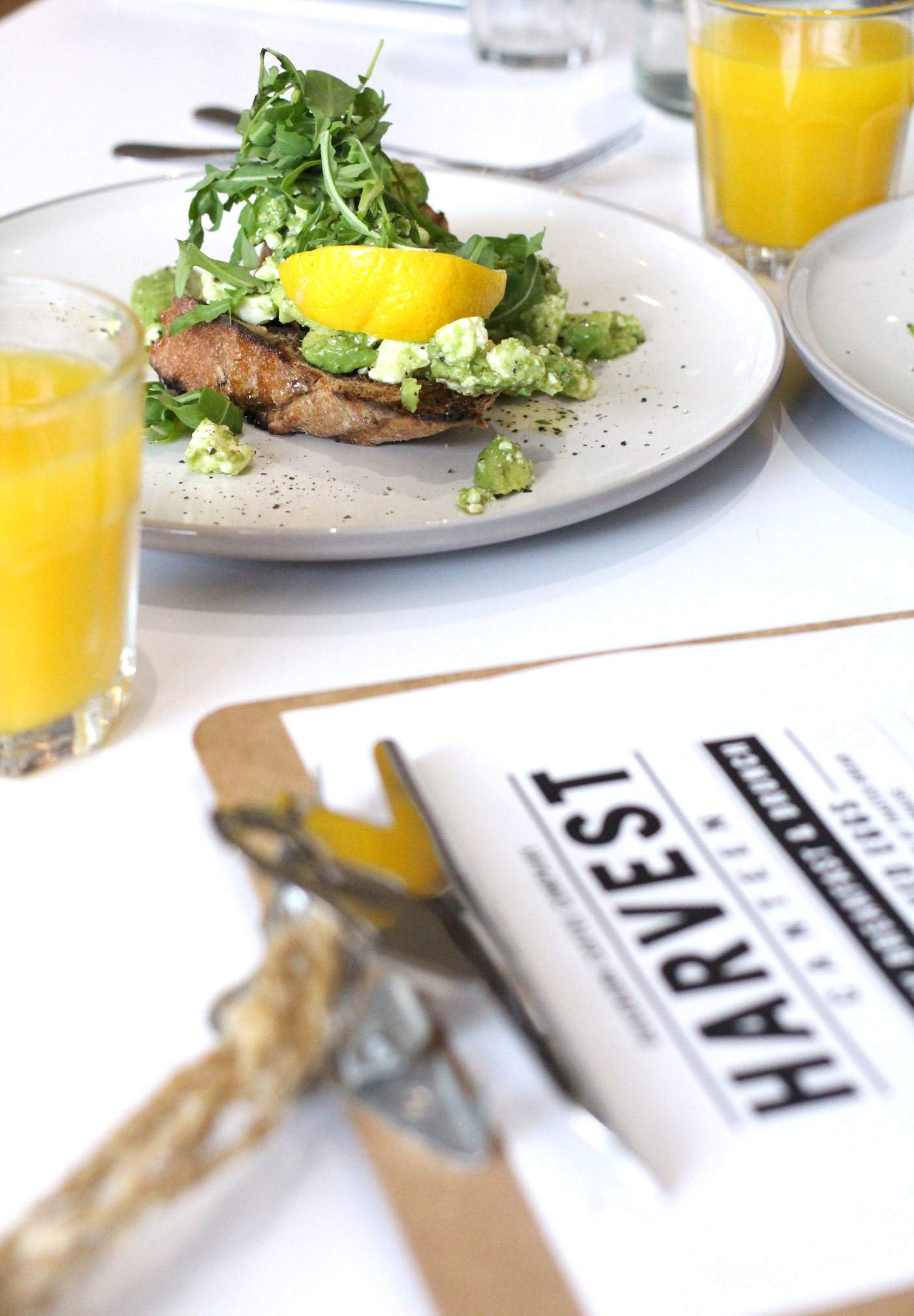 Harvest Canteen, St George's Terrace, NE2 2DN
Just up the road from Cal's Own we have the perfect brunch spot – Ouseburn Coffee Co's Harvest Canteen. Not only is the interior perfect for instagram (think white floors, walls and beautiful branding) but their food is actually darn good. I ordered the avocado smash which was the perfect blend of avo and lemon and everything you want for brunch, paired with freshly squeezed orange juice. They also do a range of homemade sweet treats, sandwiches and, of course, coffee. Although I am not a coffee drinker, it does make the place smell amazing! They also stock it in Fenwick and, if you're a student, you can get 10% off plus a free cup of coffee until the 4th October. Check out their website here.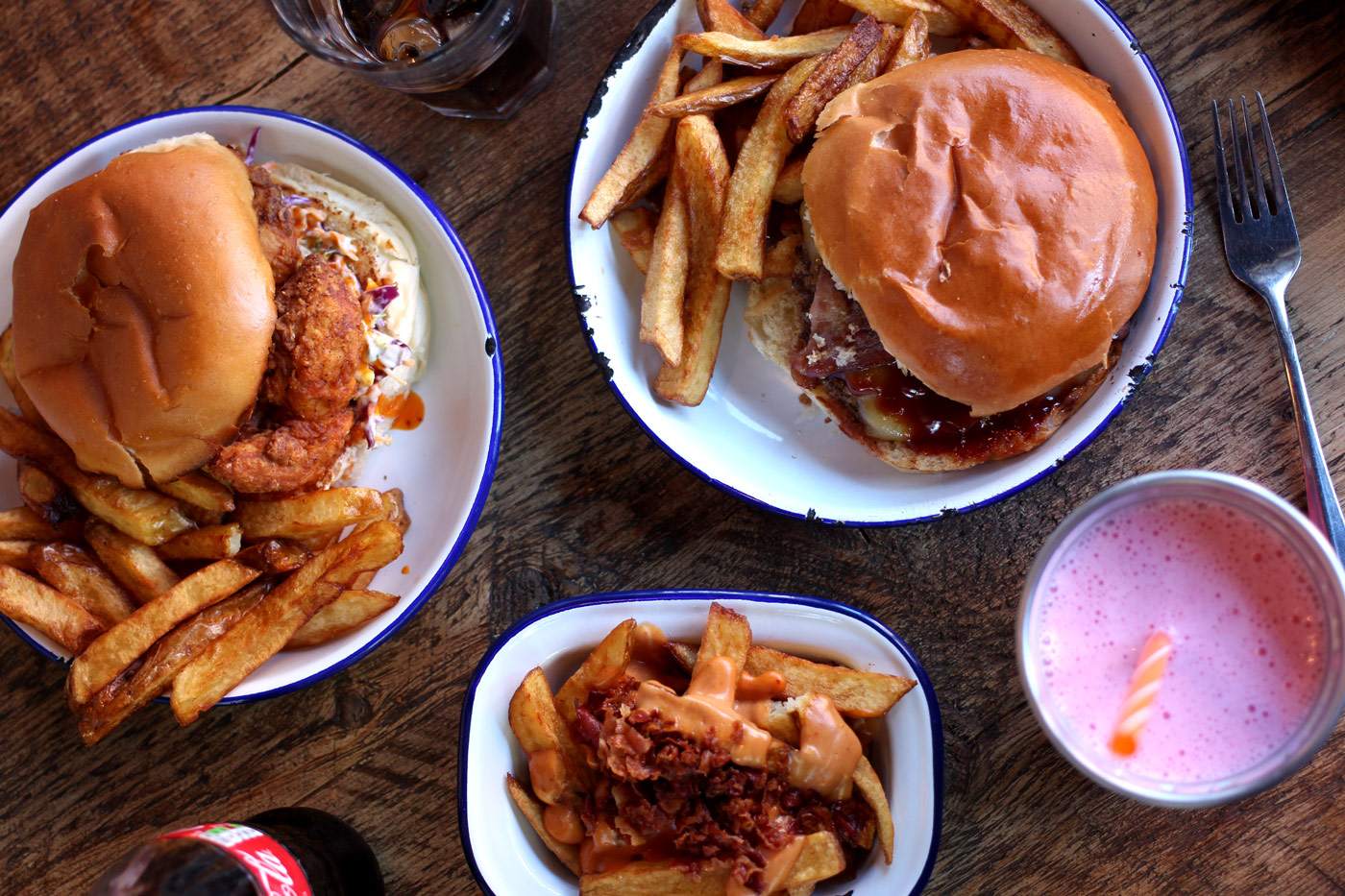 Fat Hippo, St George's Terrace, NE2 2DN
Finally we have one of my favourite burger joints, Fat Hippo. They have a venue in Newcastle city centre (Fat Hippo Underground) and a new restaurant in Durham, but I really love the one in Jesmond. I originally wrote about it here, but we recently popped in for lunch (only £5 and available 12-4, how good is that??) to grab a burger and sample their relatively new buttermilk chicken which, by the way, is goddamn delicious. They make great sides too and I am partial to their dirty fries with their signature sauce and bacon because who doesn't love that combination? Make sure you get a milkshake too, the strawberry one is excellent. Check out their website here.
Helen x