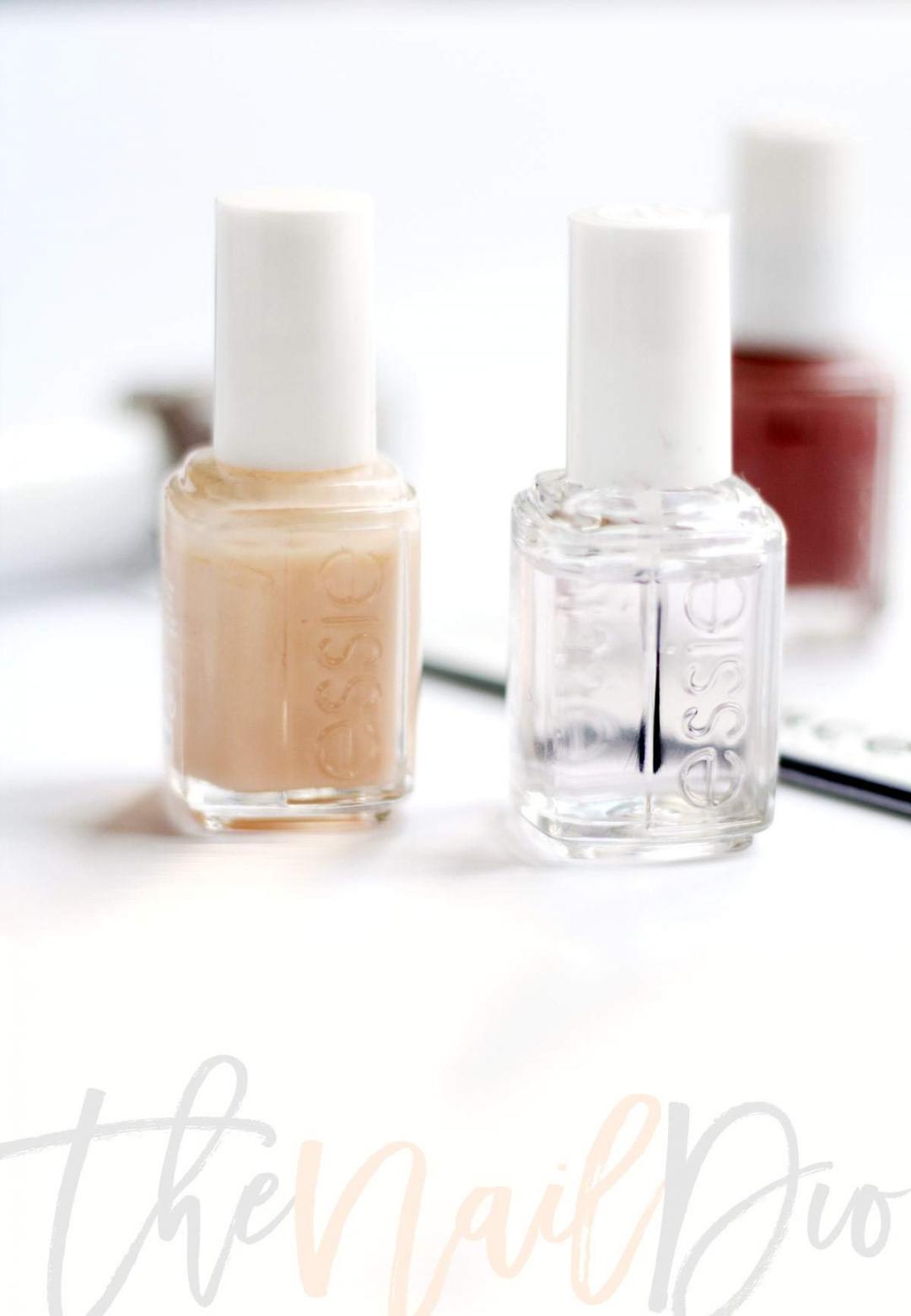 The Essie Top and Base Coat: I literally cannot remember the last time I had bare nails. Genuinely. It must have been years ago since there was a lack of nail polish on my nails as I obsessively paint them as soon as one shade has chipped or I'm getting bored of the colour. Whether you think that's healthy for my nails or not, my nails remain to be in tip top shape at the moment. They're not peeling or bendy and I genuinely put that down to the base and top coat combo that I use.
Long term readers will be aware of my Essie obsession, but I stumbled across these Essie Top and Base Coat's in the reduced section of Boots for £3 each – bargain, huh? I couldn't resist obviously, so I've been using these every time I've painted my nails since.
Starting with the base coat, Essie Fill the Gap Base Coat is a ridge-filling base coat with lots of extras added to make your nails strong and plump. Plump sounds like a silly word when it comes to nail polish, but it actually does make them look super healthy. It's a white-peachy semi-opaque formula when applied, so it makes all colours applied on top more vibrant and more opaque which is a great little bonus.
As for top coat, I'm obsessed with having super shiny nails. I couldn't get on board with the matte nail trend when it was all the rage as I literally can't stand not having a shine to my nails! So, Essie Let It Shine Top Coat is the perfect option for me. It's not super thick like a lot of top coats can be, but it glides on smoothly, dries reasonably quickly and gives an insanely pretty shine to nail polish. I adore it!
Best part of using this combination is that my nails barely chip. Seriously, I tested it last week and my nails only chipped on one nail because I was doing the dishes and hit it while cleaning. There wasn't even any tip-wear on the other nails! Pretty good going considering it only adds about five minutes to my nail routine!
What are your favourite products to lengthen your mani?
Helen x
Check out these amazing blogs: Kerry etc and Adventures of an Anglophile.