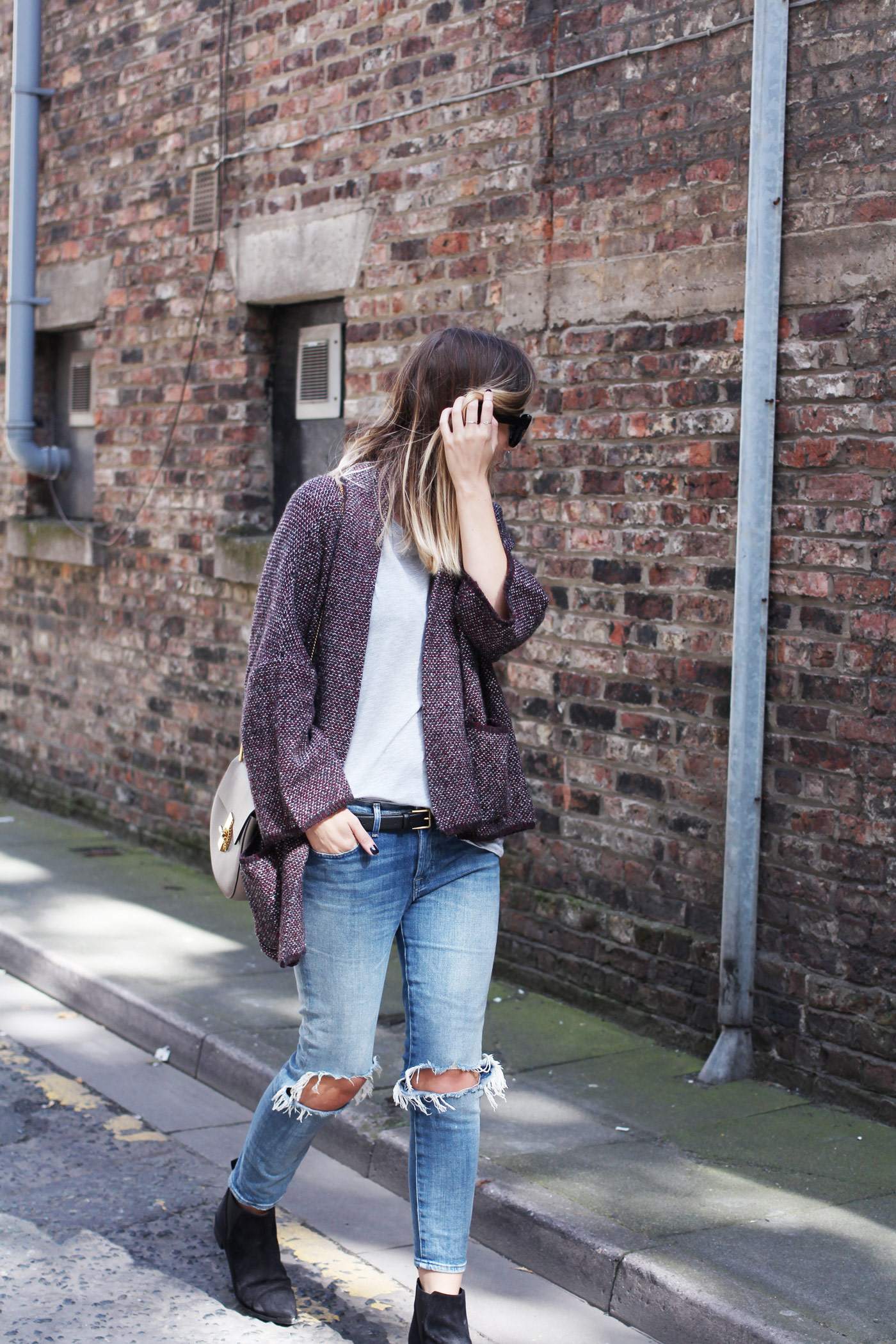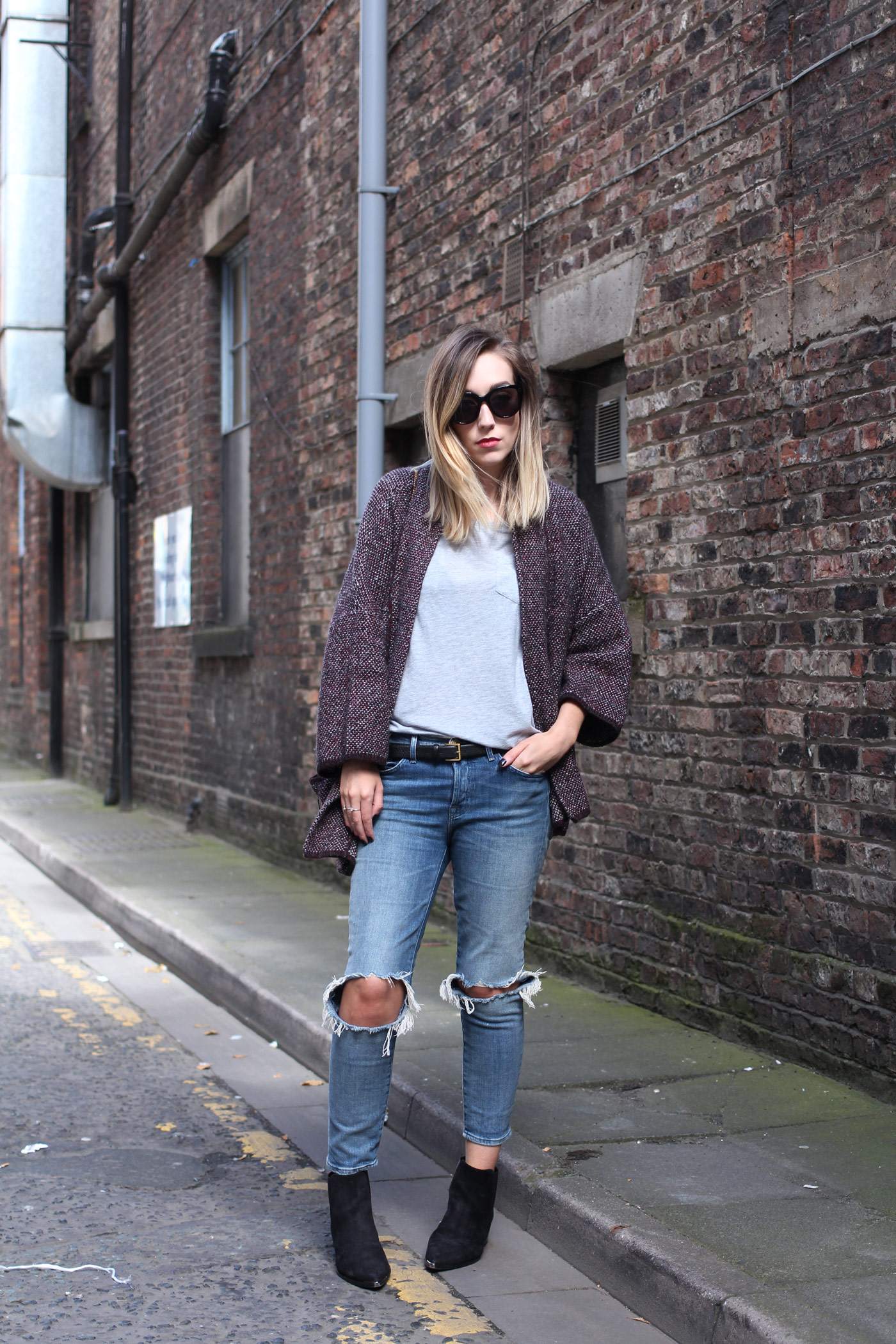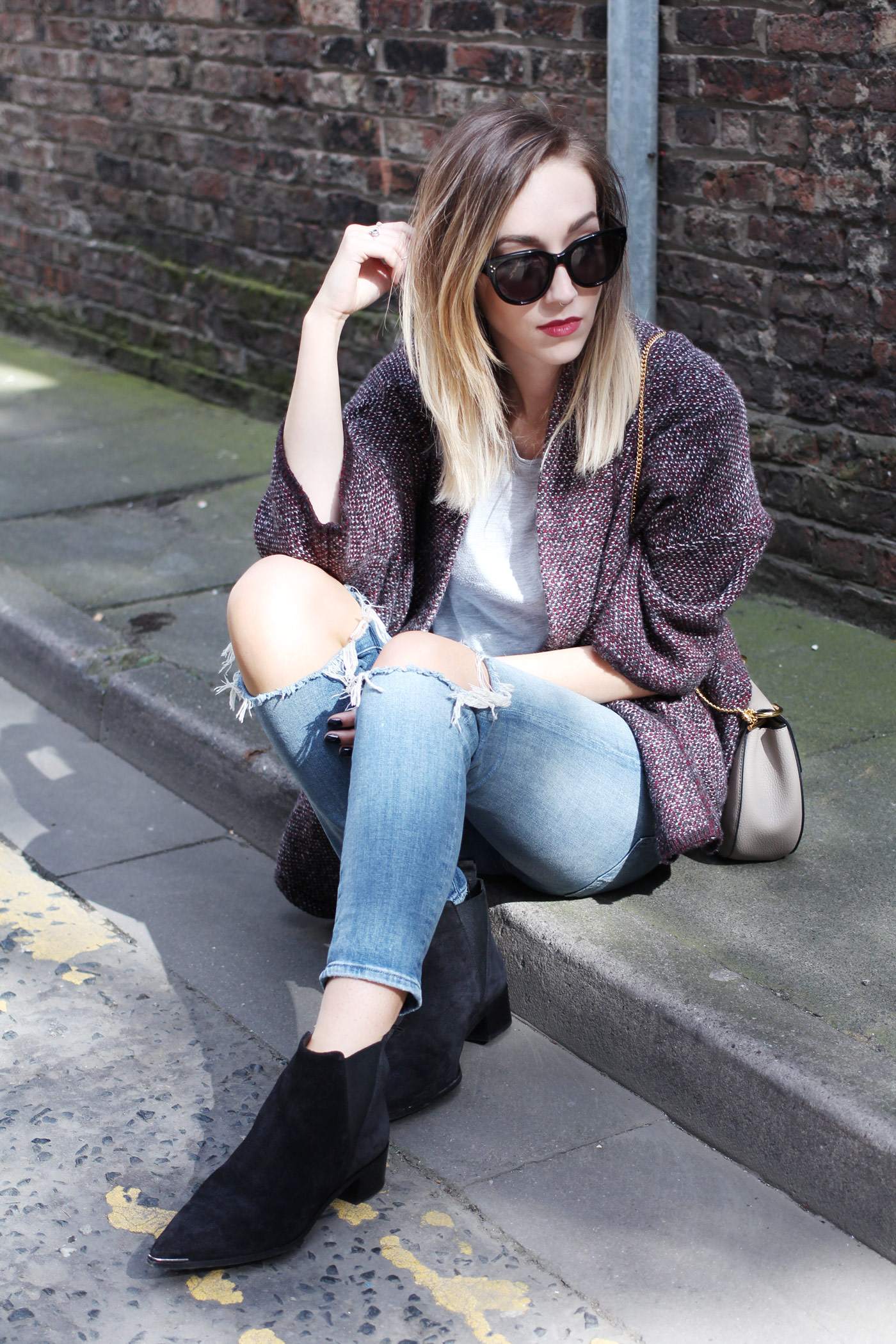 Cardigan: Mango | tee: H&M | jeans: 7 For All Mankind | boots: Acne | belt: Calvin Klein | sunglasses: Celine
Are you feeling the slight chill in the air? No, me neither really. I think Autumn is a bit late this year but it's ok, it means we can layer up our lighter items to create the perfect Autumn ready outfits to throw on when the temperature eventually gets a little bit colder. I've chatted in previous posts about why I love Autumn when it comes to clothes, but I just wanted to run through the items I love for this slightly awkward phase between chilly and warm.
Two things that get me from S/S to A/W are cardigans and boots. Wearing a tee and some jeans but it might get chilly later on? Boom, cardigan. Think your toes might be a bit cold in sliders? Boom, throw on some boots with bare legs and you're sufficiently layered yet warmer weather appropriate. I mean, I am that person who wears boots all year round so would always recommend them at any time of the year, but I genuinely believe you should start your boot shopping early and think about ways you can wear them with each drop in temperature. I'm on the hunt for a grey knit to wear with everything at the moment, but this Isabel Marant-esque one in these photos is definitely seeing me through right now!
Everything else is pretty standard. I tend to keep my layers quite light – tees, thinner knits, cami tops – and add as the weather dictates. Nothing groundbreaking here to be honest! What are your favourite items to get you through this not quite warm but not quite cold weather?
Helen x