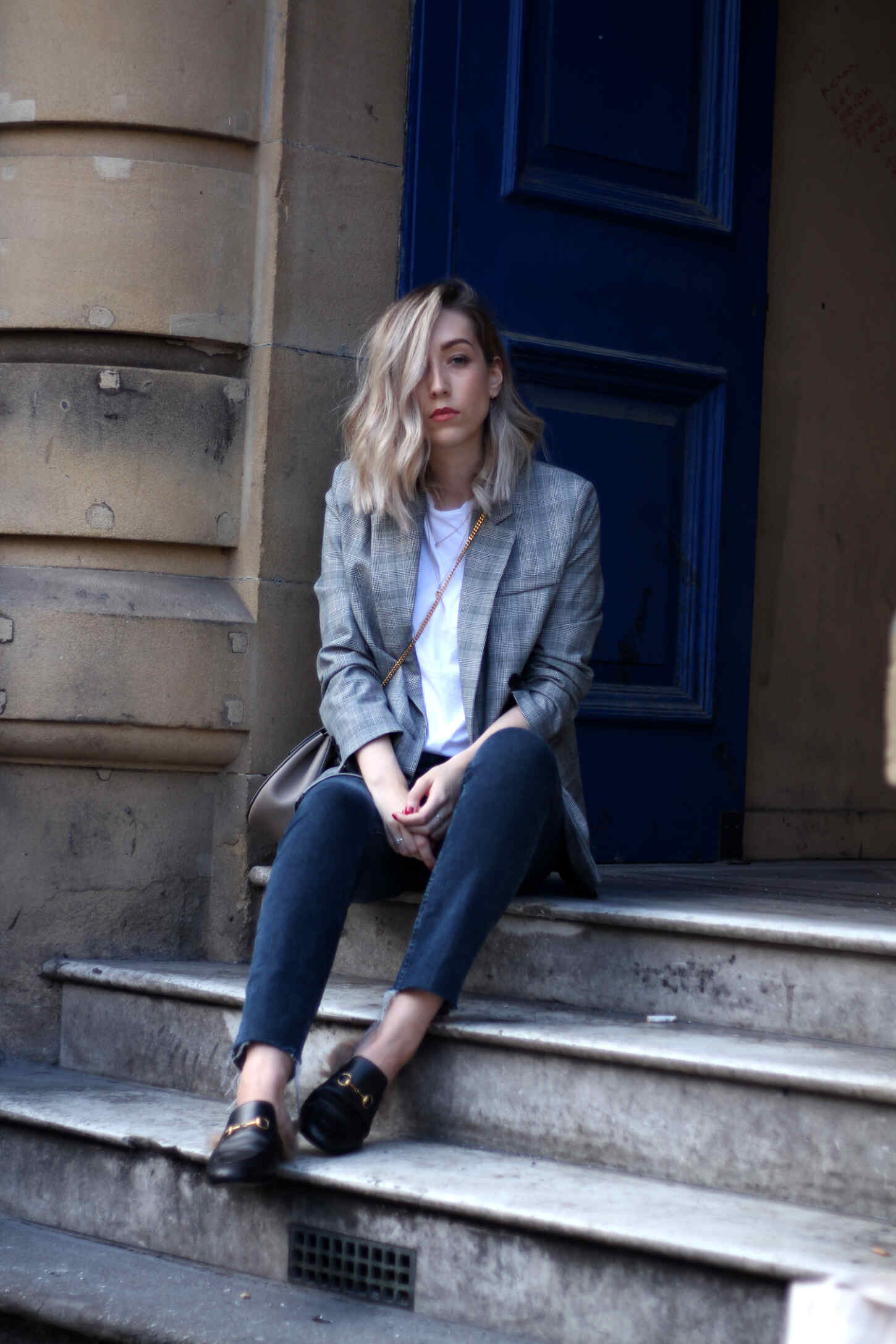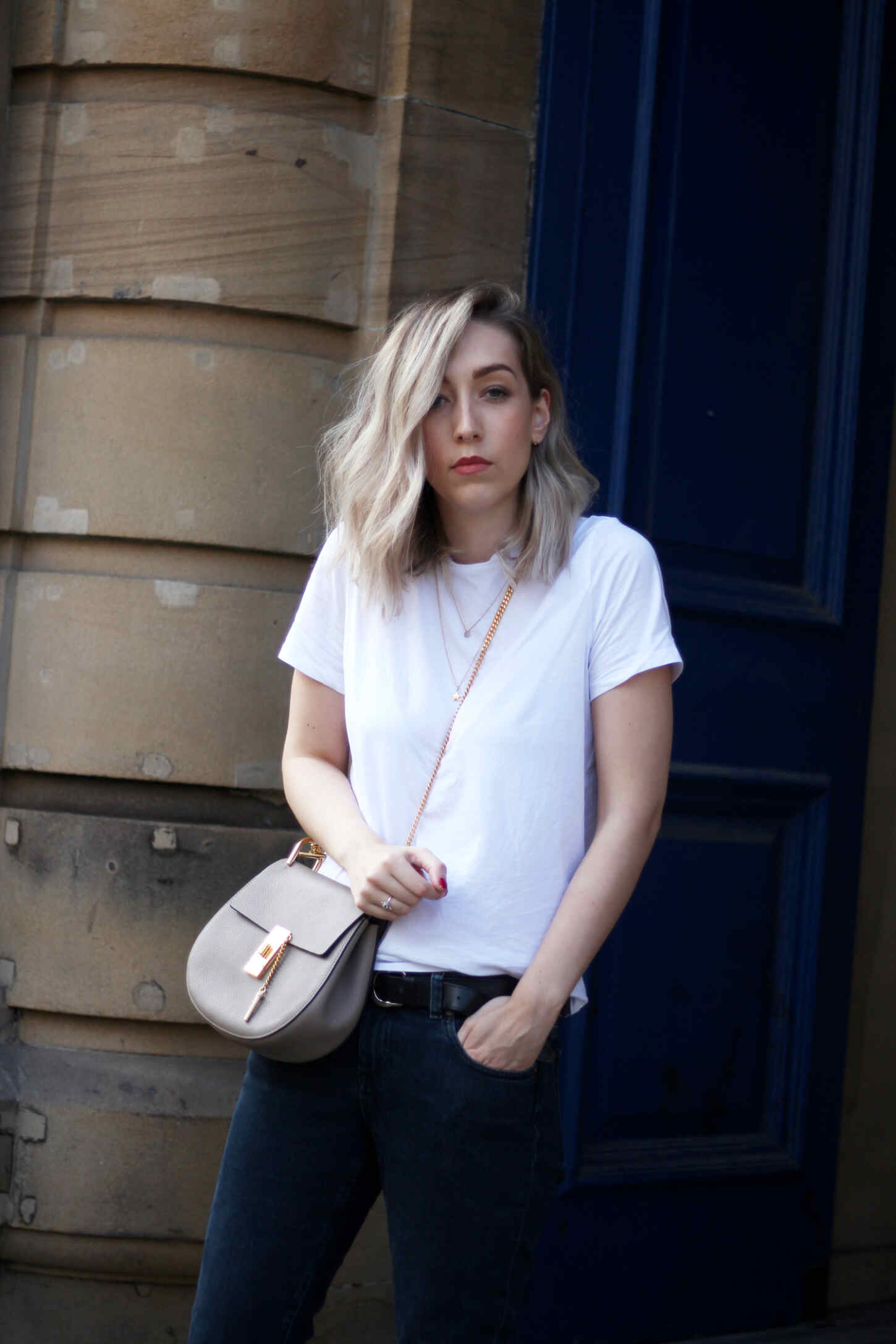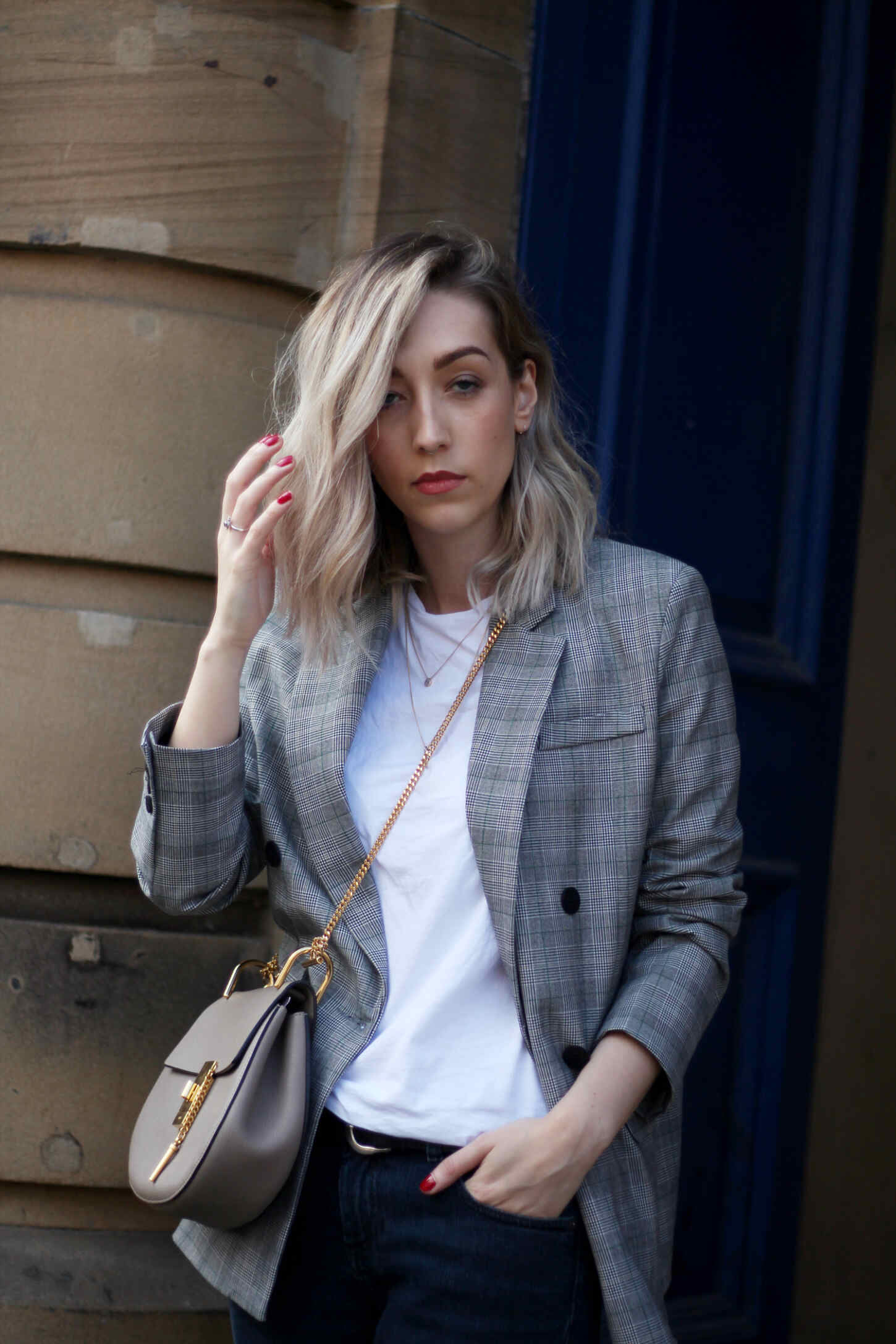 Yes, I am jumping all over the checked blazer bandwagon and I am proud of it. Back in 2008-2010 it was sort of kicking around - I blame Alexa Chung tbh - and I picked up a couple of vintage ones, but as with most vintage shopping everything is just slightly too big so I never found 'the one'. So, I'm very glad this trend has rolled back around again as I bloody love me a good checked blazer!
I mean, I love any blazer, I'll be honest. I've ordered another two - technically three, but one was too big, sobs - between taking these photos and publishing this post. I adore blazer season and being able to wear them just before it's too cold and I have to drag my big coats out of hibernation.
I think next on my list is something potentially mustard, if I can find the perfect tone and fit. I would also love another checked number, but maybe something with a bit of red in it like this? I saw one in Zara so I might have to try it on and see what it's like. I just need to have an army of slightly oversized, hip length, soft but with enough stiffness to the material so it doesn't look like crap within 2 seconds of wearing, blazers in my wardrobe.
So, as always, I've been trawling the high street to see what ones I can get. In a dream world, I'd get this Stella McCartney beauty but my eyes water looking at the price, so here's a bunch of reasonably priced gems if you adore the trend as much as I do: