Hi hello, we have a brand new recipe for the first time in what feels like forever! Say hey gurl hey to triple chocolate Nutella stuffed muffins. Not for those on a diet or if you're trying to avoid sugar, but they are pretty darn dreamy to those who are happy to indulge. And, ladies and gents, I am very happy to do that. Now, the basis of this recipe is from my favourite Sally's Baking Addiction but I added extra chocolate (because 3 different types clearly wasn't enough...) in the form of Nutella.
It's a very easy to do recipe so even if you're a bit of a baking novice, then you will be able to do this with zero issues. They're chocolatey but not sickly (weirdly enough) so they're the perfect treat without feeling like you've eaten a bucket of sugar! Scroll down for the ingredients...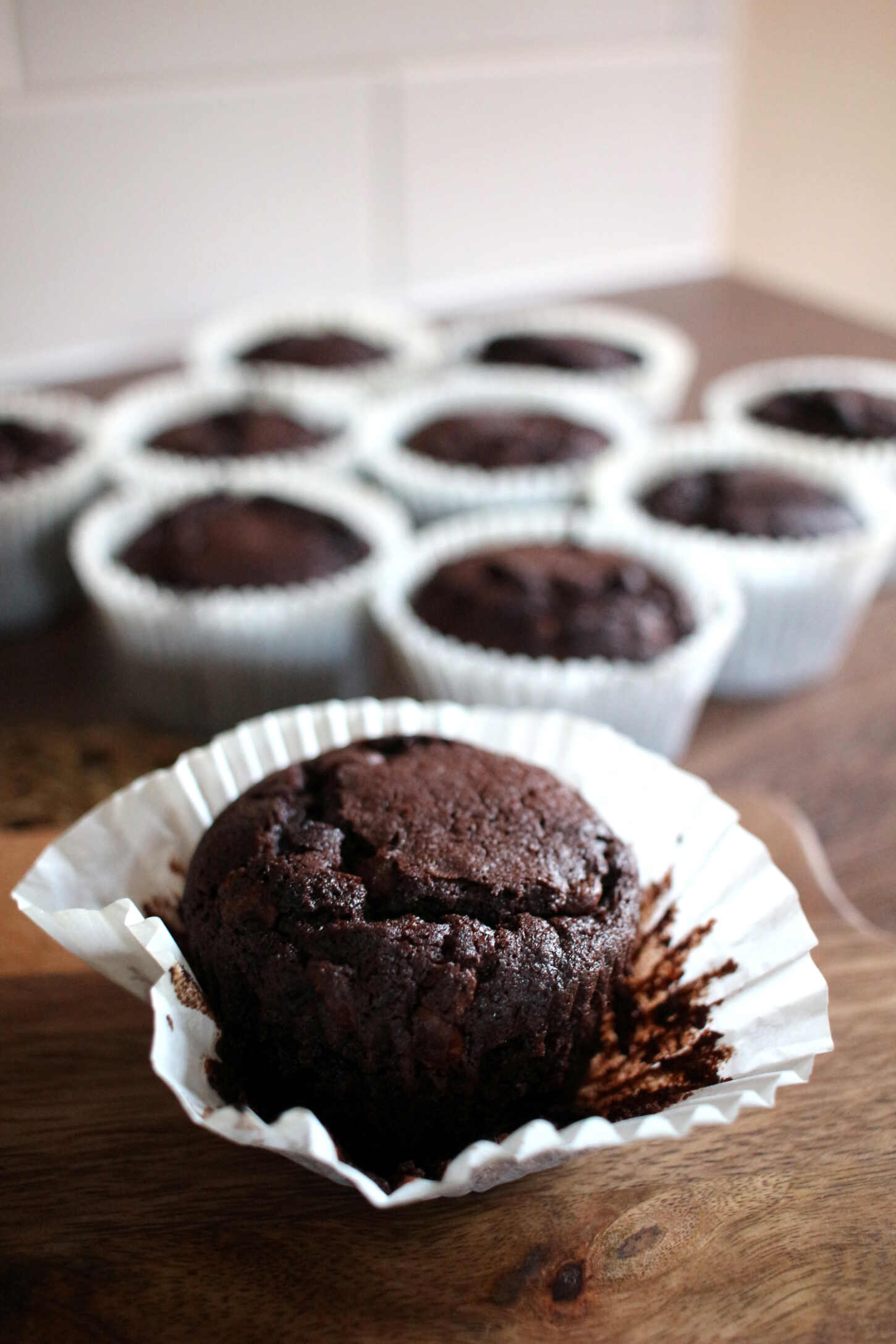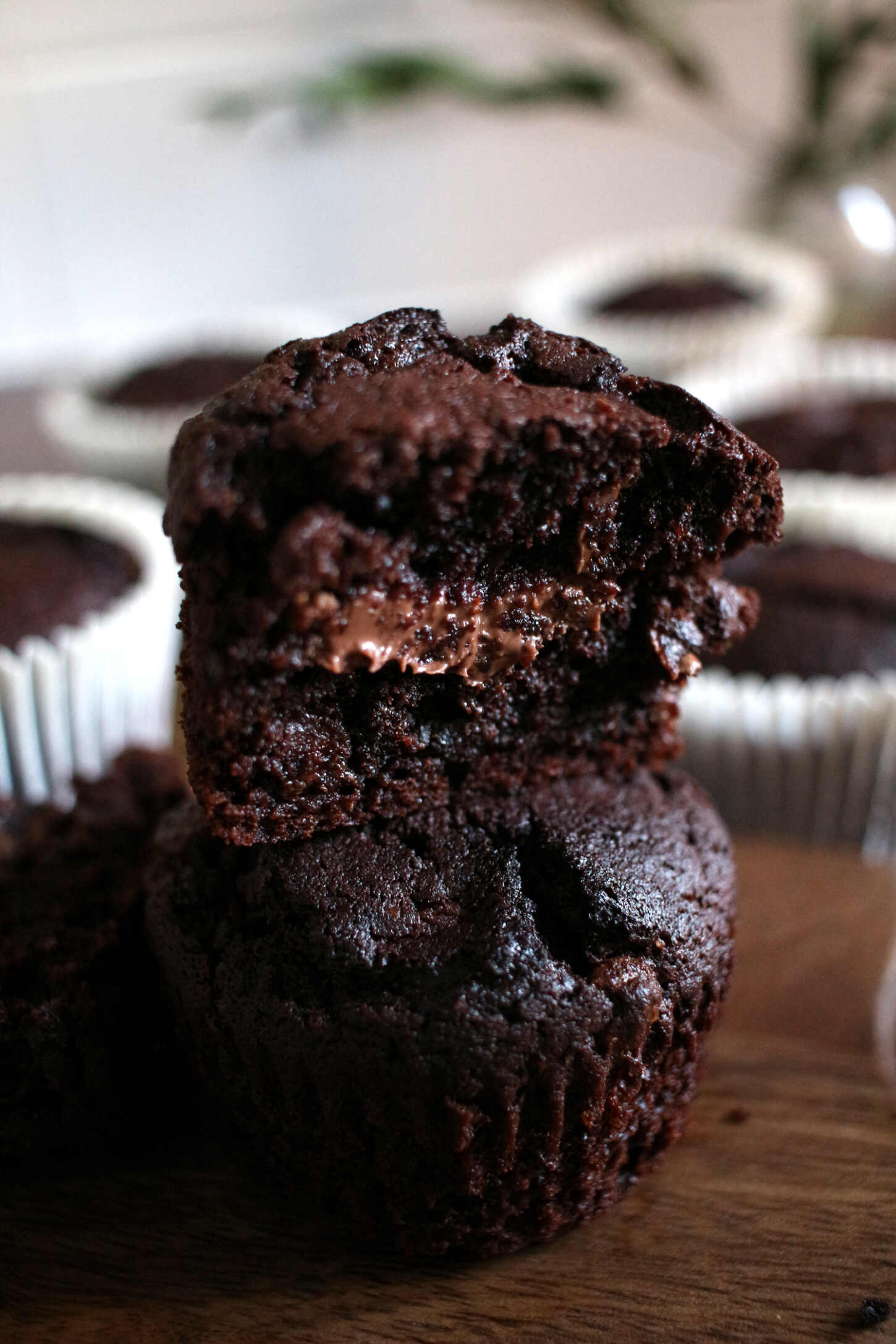 Ingredients
100g chocolate (I used 70% dark chocolate)
115g butter
115g granulated sugar
2 large eggs, room temperature
1tsp vanilla
80g sour cream
60g plain flour
32g cocoa powder
1/2tsp bicarbonate of soda
1/4tsp salt
200g chocolate chips (I used milk chocolate, but dark would be fine)
A few tsp of Nutella
Note
They should last a few days in a container, but up to a week in the fridge. As if they'll last that long...
Method
Preheat your oven to 220 degrees and line a muffin tin with cases.
Combine the chocolate and butter and melt them in the microwave. I did it in about 4 x 30 seconds so they don't burn, give them a good stir to melt any final bits of chocolate.
Combine the sugar, eggs, vanilla and sour cream then pour in the melted chocolate mix. Whisk together.
In another bowl, mix the flour, cocoa powder, bicarb and salt together. The pour the wet ingredients into the dry. The mixture will be very thick. Stir in the chocolate chips.
Place a tablespoon of mix in the bottom of each case, then 1/2-1tsp (depending on how much you want to add) of Nutella, then cover with another tablespoon of mix. It should fill around 3/4 of the case if you're using large cases.
Place in the oven for 5 minutes, then reduce the heat to 180 degrees and bake for around 15-17 minutes. When a toothpick comes out clean, they're ready!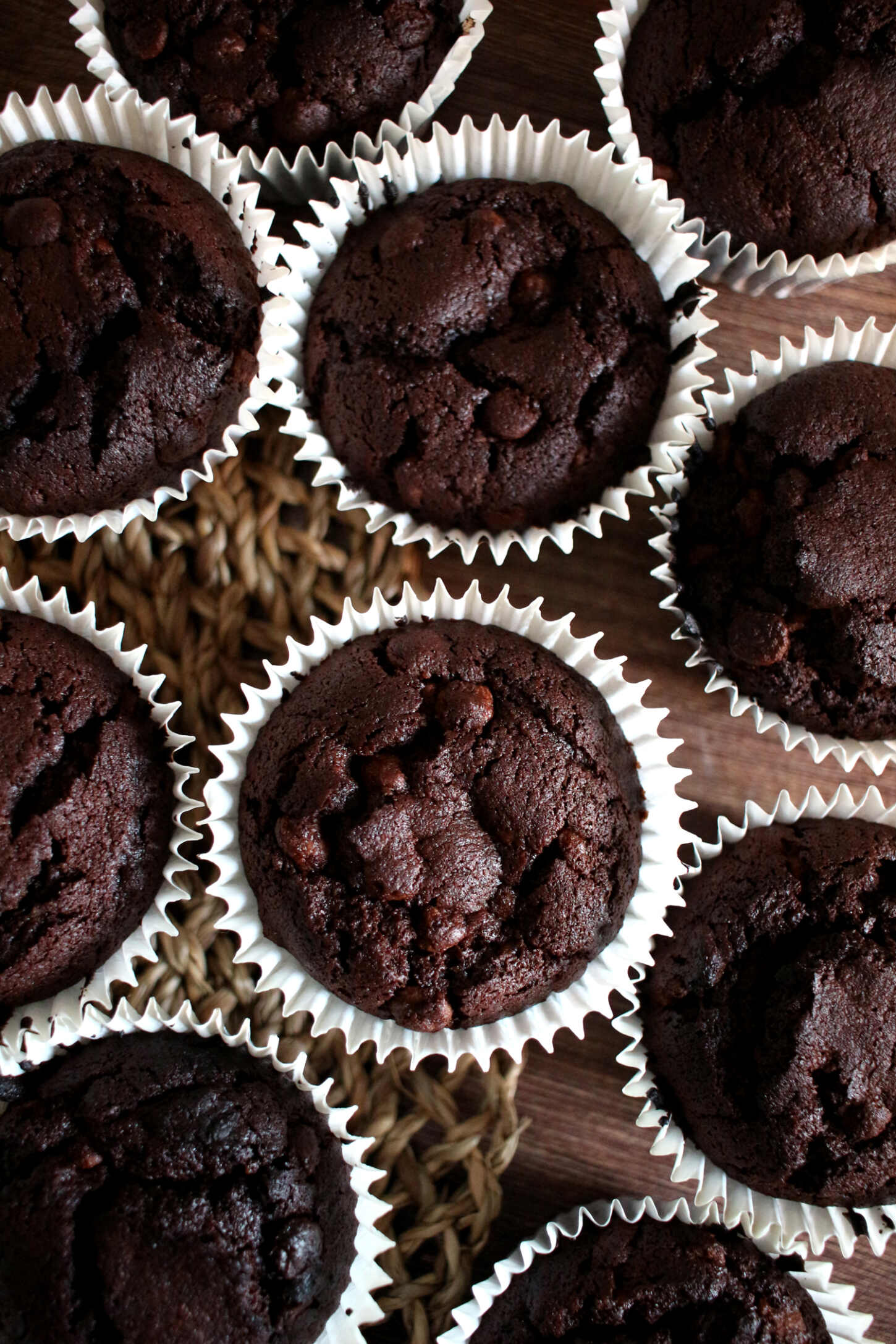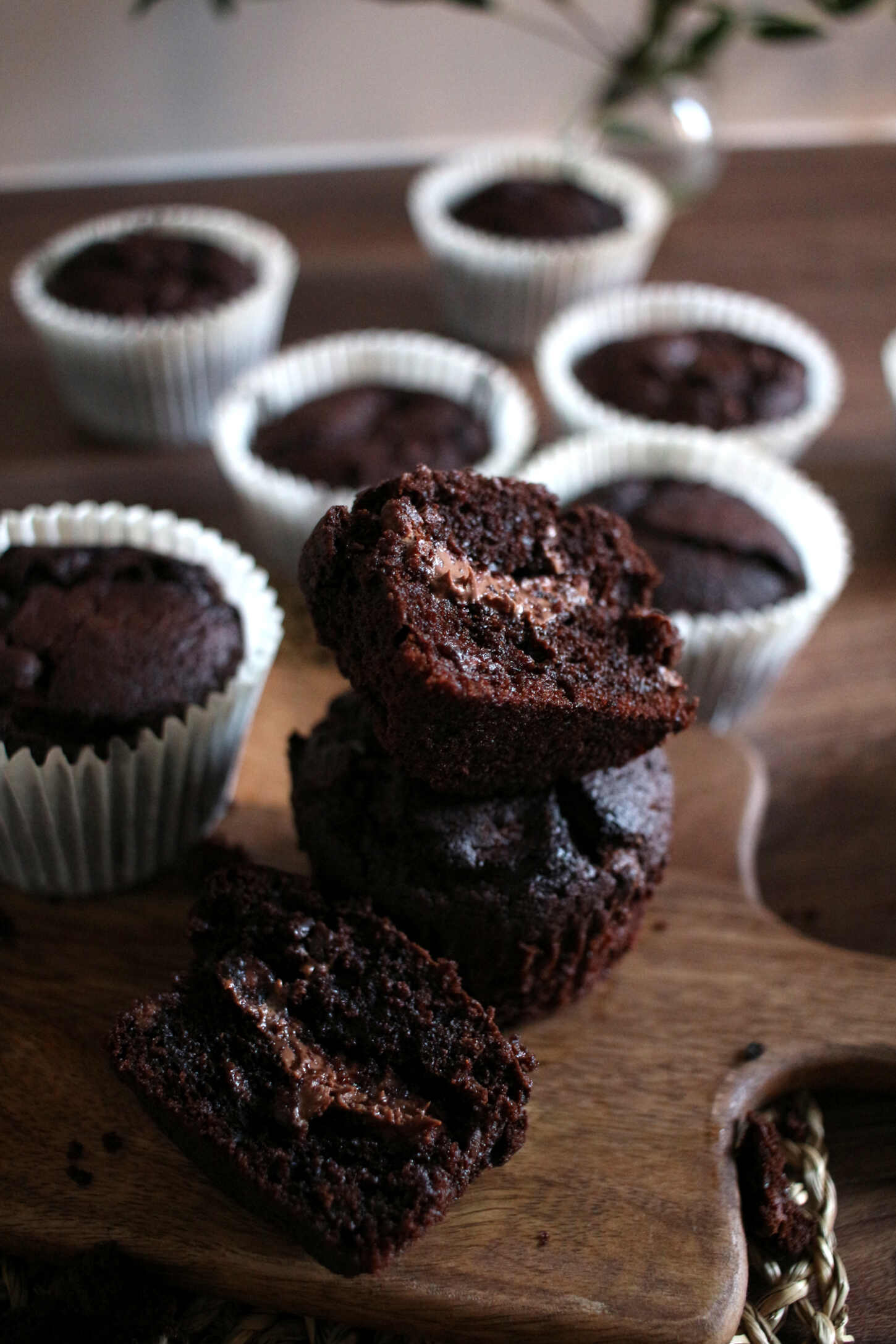 There you have it - so easy, so good. I promise I'll get back into more regular recipes soon, as Phil keeps demanding cheesecake so I think there'll be a few more of those heading your way. The blog has been neglected recently, but I'm feeling oh so inspired to get back into it this year so fingers crossed I keep it up!
If you decide to make these or any of my other recipes then do let me know by tagging me on social (I'm @thelovecatsinc everywhere). I'd love to see them!