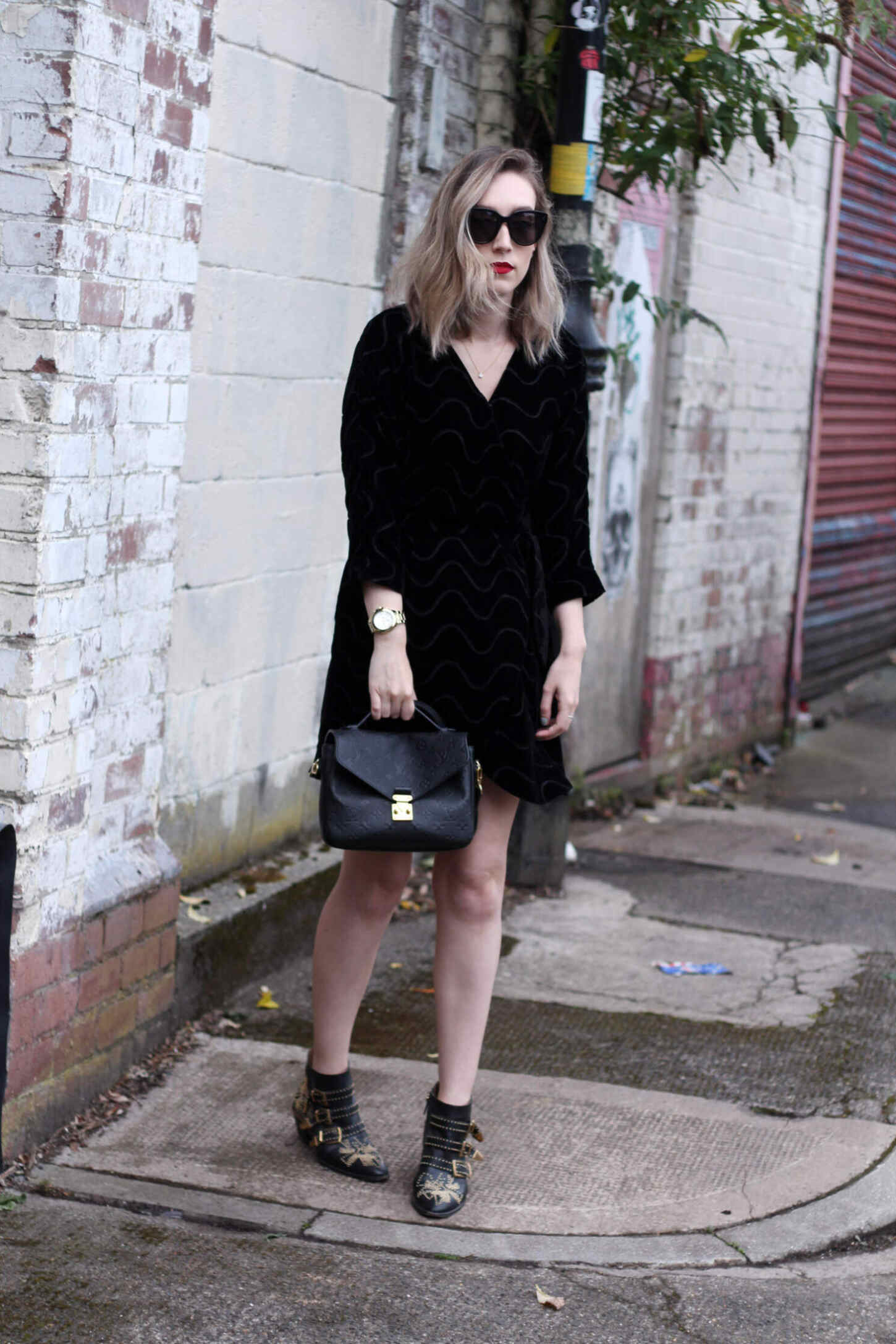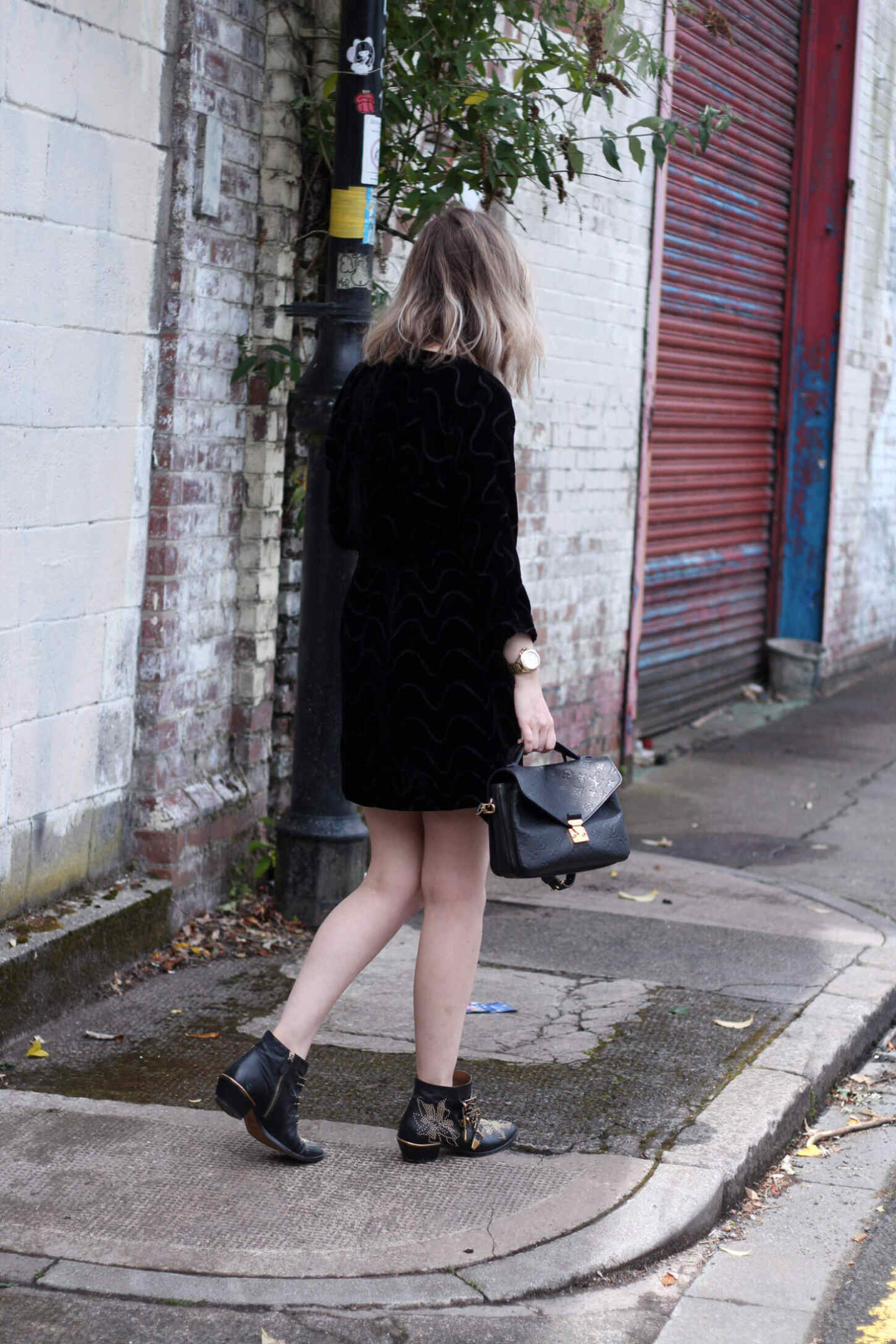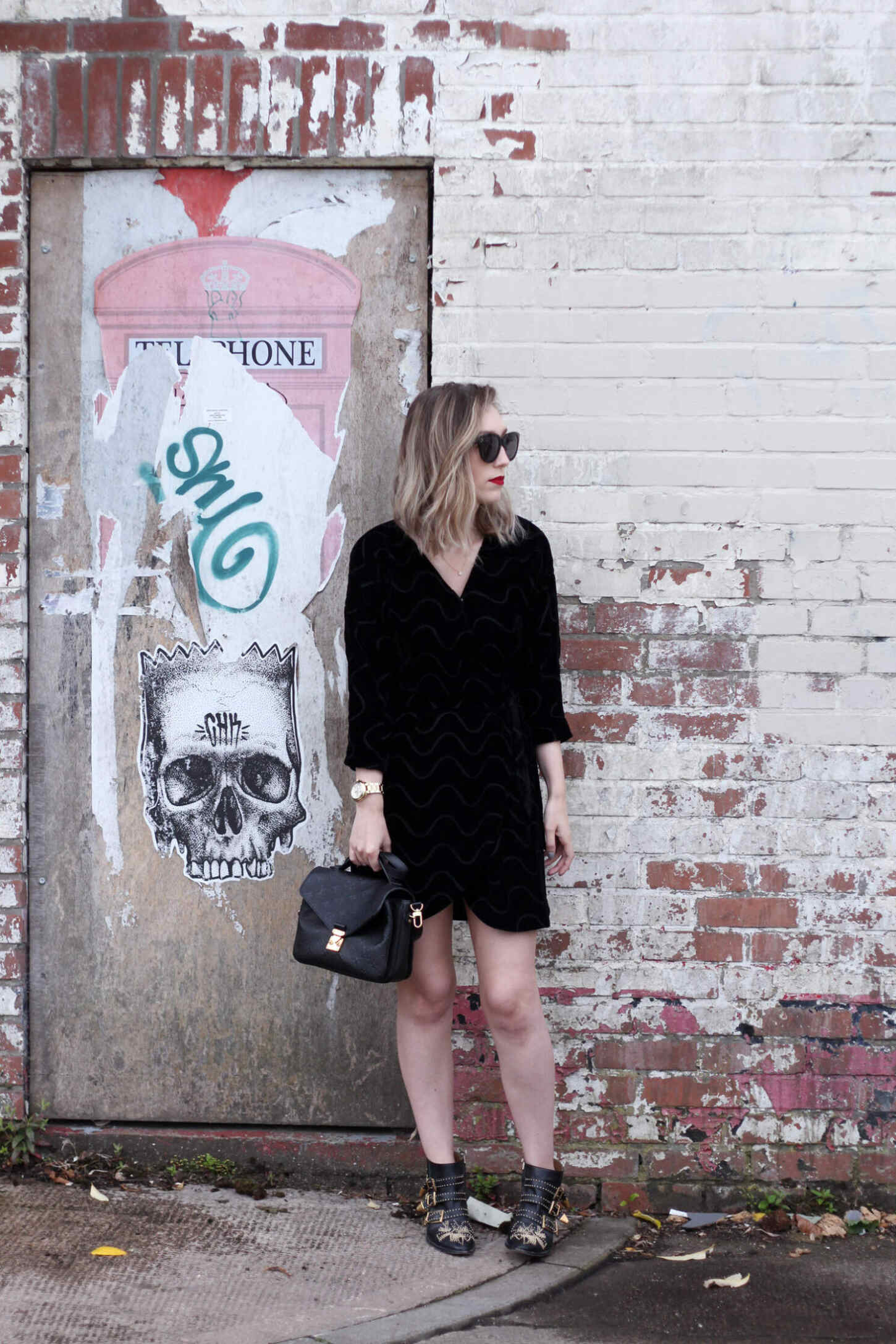 Now, velvet may not be the first thought that pops into someone's head when they think of 'Summer dressing' but bear with me. Velvet is definitely one of my favourite materials and, considering I live up North where it's baltic compared to London, sometimes it can be a bit of a god send when you're feelin' chilly but you want to still get your legs out.
I picked up this dress recently from & Other Stories after having my eye on it for so long. It's the perfect style - you can't go wrong with a wrap dress - and has an ideal amount of subtle details so it's not boring. I love the length too, and would totally wear it for everything from a night out to a festival if I could.
I always find the Summer a little bit difficult to dress for as a whole, if I'm honest. Unless I'm jetting off somewhere, the UK is a bit unpredictable and I don't want to fill my wardrobe with ultra-warm-weather clothing when I'd only get to wear 10% of it. I also hate having my arms or my stomach out so that's a whole other problem in itself. Is it cropped? Hell to the no. Sleeveless? Can I pls wear a cardigan over it...?
I always see these girls on instagram with their gorgeous tiny dresses or crop tops with vintage shorts and, as much as I would love to be one of them, I'll never quite be able to do it. So, velvet it is. Wbu?
O U T F I T D E T A I L S
D R E S S: & Other Stories
B O O T S: Chloe
B A G: Louis Vuitton
S U N G L A S S E S: Celine