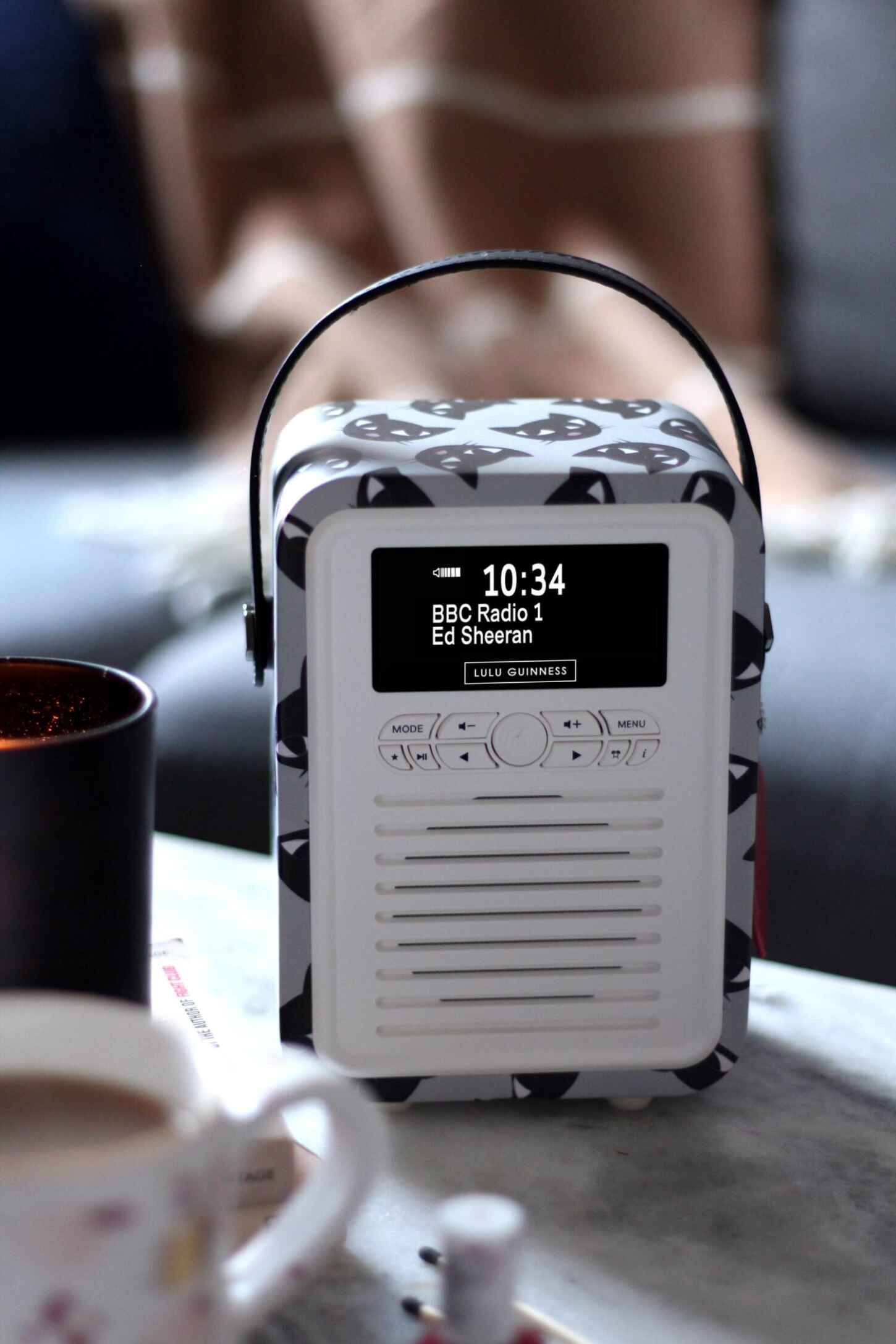 I've got another Christmas gift idea for you all in today's post, as well as a little giveaway! I've teamed up with award winning British audio brand VQ to showcase their expansion to their partnership with Lulu Guinness - I mean, who doesn't love a cute radio?
I always have to listen to music when I'm working. If I put the tv on as background sound, I always end up watching it and my productivity drops. But with the radio or streaming some songs, I always work so much better. There's something very cosy about having the radio on - especially at this time of year - when it's snowy, you've got a large mug of tea, there's a candle lit and you can just be warm and happy.
Back to the radio: there's three brand new prints; Kissing Cameo, Kooky Cat and Winking Doll which are now included in the 'Retro Mini' radio range. I've got the Kooky Cat one, as you can probably guess, and I love it! Believe it or not, this blog isn't actually about cats, but I do love a good kitty print so this one is right up my street.
It's a great size, too, as it's not too intrusive but it sits perfectly on my bookcase and adds a bit of interest/detail to the area. I also love the handle and the Lulu Guinness lip detail that's on the side - such a pretty design, don't you think?
Just as a bit of background: the Retro Mini has been one of the nation's best-selling DAB Digital Radios since launching in time for Christmas three years ago. The radio has Digital & FM reception meaning you can listen to BBC, Commercial and local stations. You can also stream music or podcasts off your phone, as it has a bluetooth connection. The Lulu Guinness Retro Mini collection was originally launched in Christmas 2016 with Lulu's classic lip design. It's so nice to see the collection expanded so you can have a few more stylish options for your home!
The Retro Mini Lulu Guinness collection, including new exclusive prints will be available from QVC on the 14th December as part of a Today's Special Value Event with the SRP of £89.99 reduced to under £70.
Now all of the technical details are out of the way, scroll for a lil' giveaway...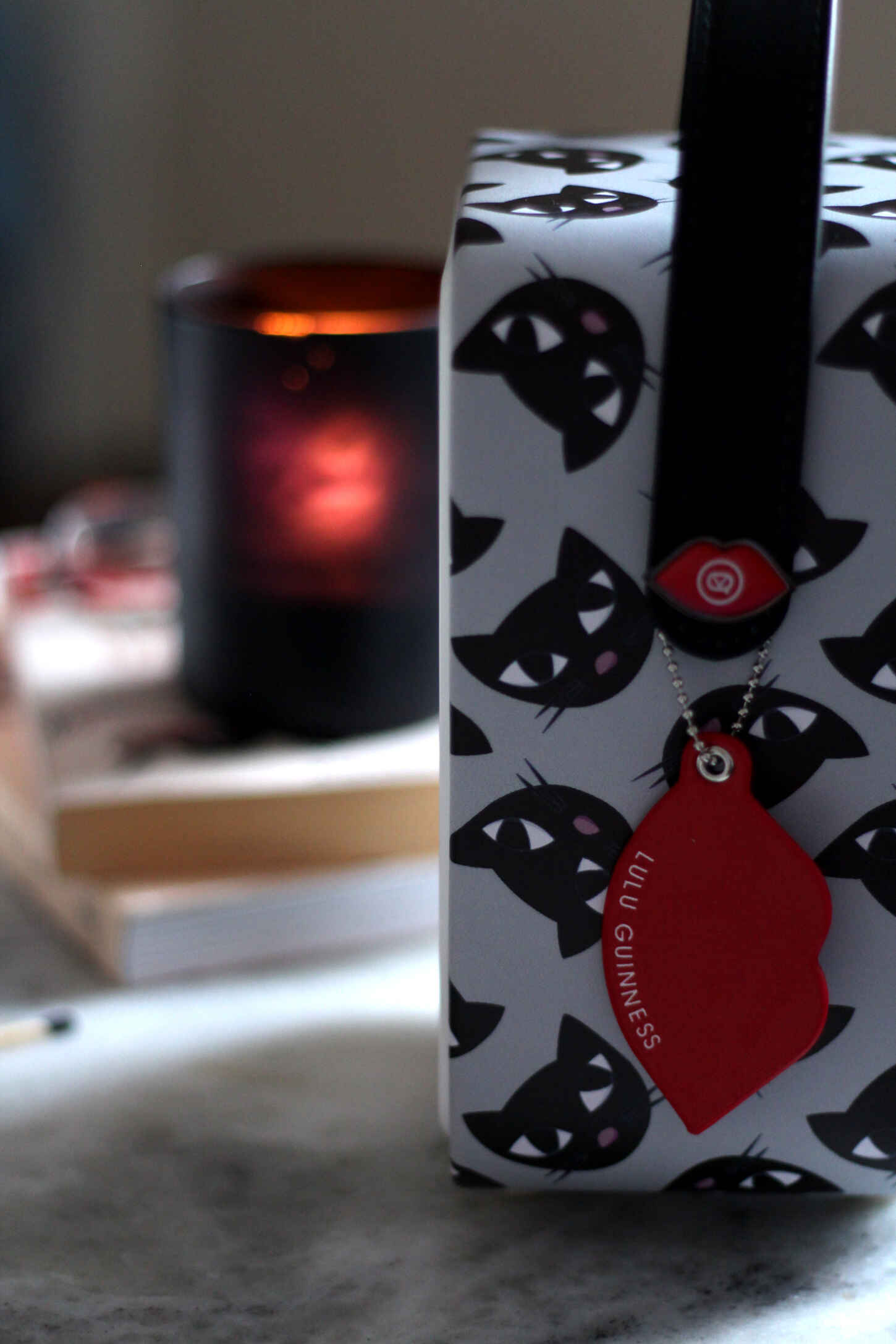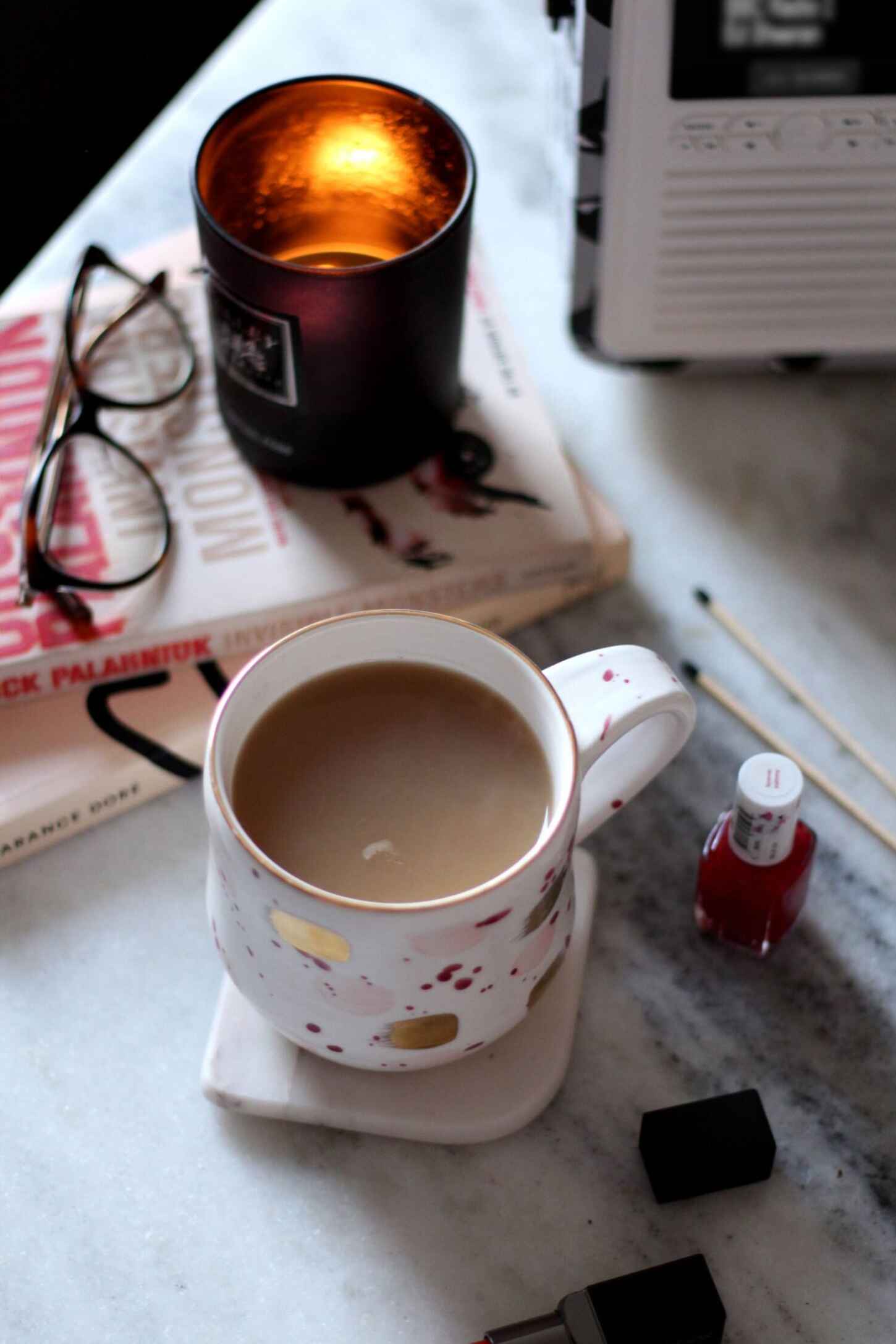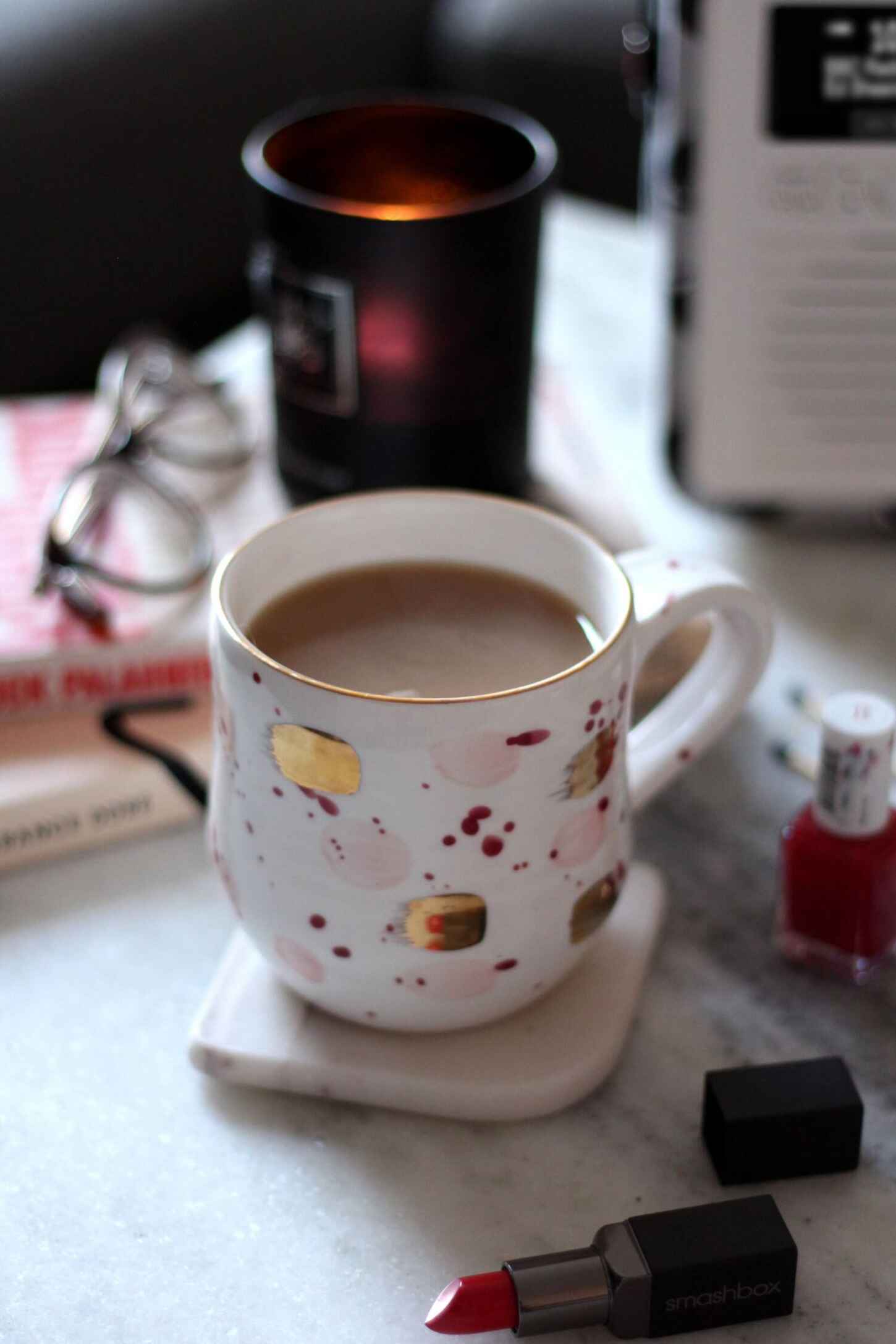 So, you can win your own 1x Retro Mini Lulu Guinness radio in the limited edition Kooky Cat print, worth £89.99. This is available to UK entrants only and there is no cash alternative. Competition closes at midnight on the 13th December, so those not lucky enough to win have the opportunity to buy one exclusively from QVC on the 14th December- wooo!
Enter below: