Where to stay on the Hadrian's Wall Path
As you may have seen from my first post detailing the route of the West Coast and Hadrian's Wall Path, we stayed in a total of 5 hotels and B&Bs through the 6 day trip. The locations were: Silloth, Easton, Irthington, Greenhead and Carraw Farm. So, I thought I would review each one if you were planning on doing the path so you know what to expect.
*Full disclaimer to say that I was taking photos with a broken phone where I couldn't see the screen properly. Not ideal. I probably didn't do some of the places justice if I'm honest.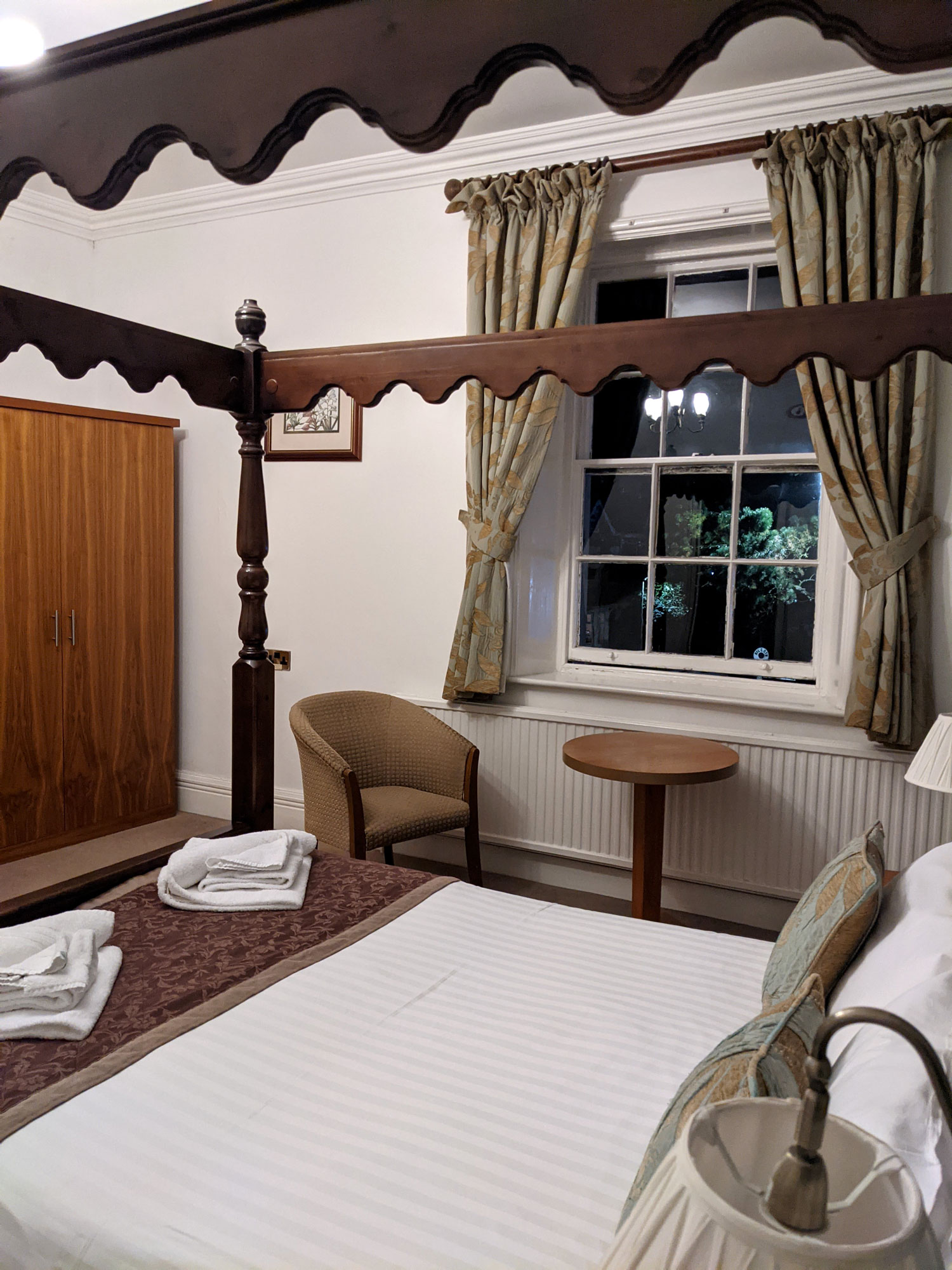 Cost: £120
First Impressions: A large hotel and one of the only ones available in the area. It is linked to the golf course which I believe the majority of their customers are there for, but caters to many different types of people with a variety of rooms available. The hotel itself is quite dated, with dark patterned carpets, old furniture (and not in a chic, vintage way) and walls that could do with a lick of paint. As we got to the hotel at around 8:25pm, we didn't have an evening meal in the hotel but they do offer it. There are several takeaways around, so we went to the local Chinese takeaway which was good!
Room: We booked a double room (room no 1) and I was pleasantly surprised at the size of the room, as it was quite large and in the corner of the building so you had a window looking out onto two streets. There was a four-poster bed, desk, kettle (that didn't work, wardrobe, table and chair, as well as a small tv. The bed was very firm, shall we say, but I didn't have a bad nights sleep. The bathroom was large, clean and the shower was good.
Food: We were booked in for breakfast the next morning and I would definitely have to reflect the other reviews - it was very lacklustre and somewhat disappointing. The staff definitely could use some training on customer service too. I had toast with jam, followed by scrambled egg on toast. It was so dry that I had to use two packs of butter just to give it some flavour. The coffee wasn't great, either, but maybe that's just my taste in coffee.
Packed Lunch: not offered, but there is a Co-op a 2 minute walk away.
Would I recommend? It's a means to an end. The room was absolutely fine and clean, but you just have to expect it to be a little dated. Maybe pick some food up from the Co-op rather than expecting a good, hearty breakfast.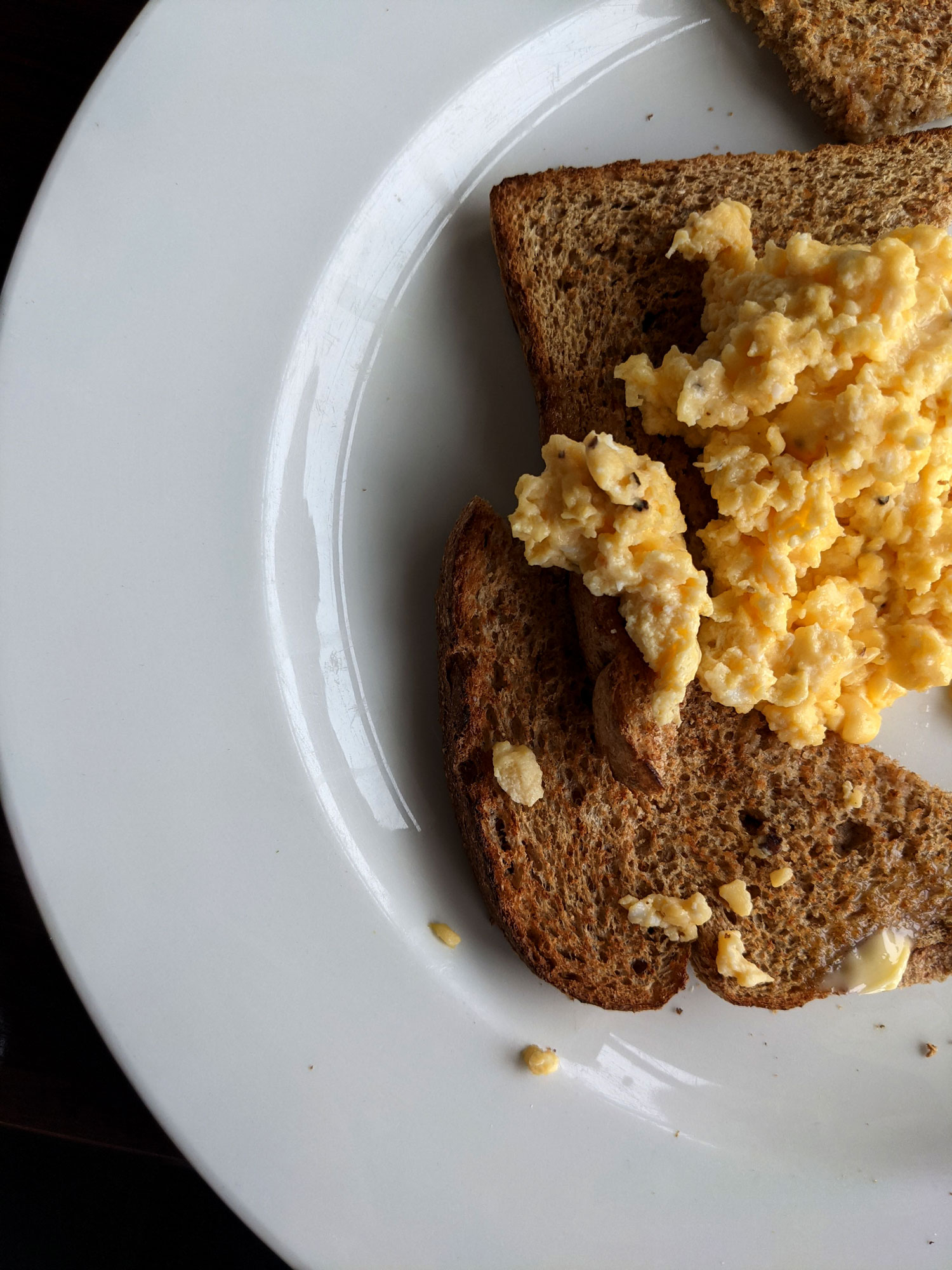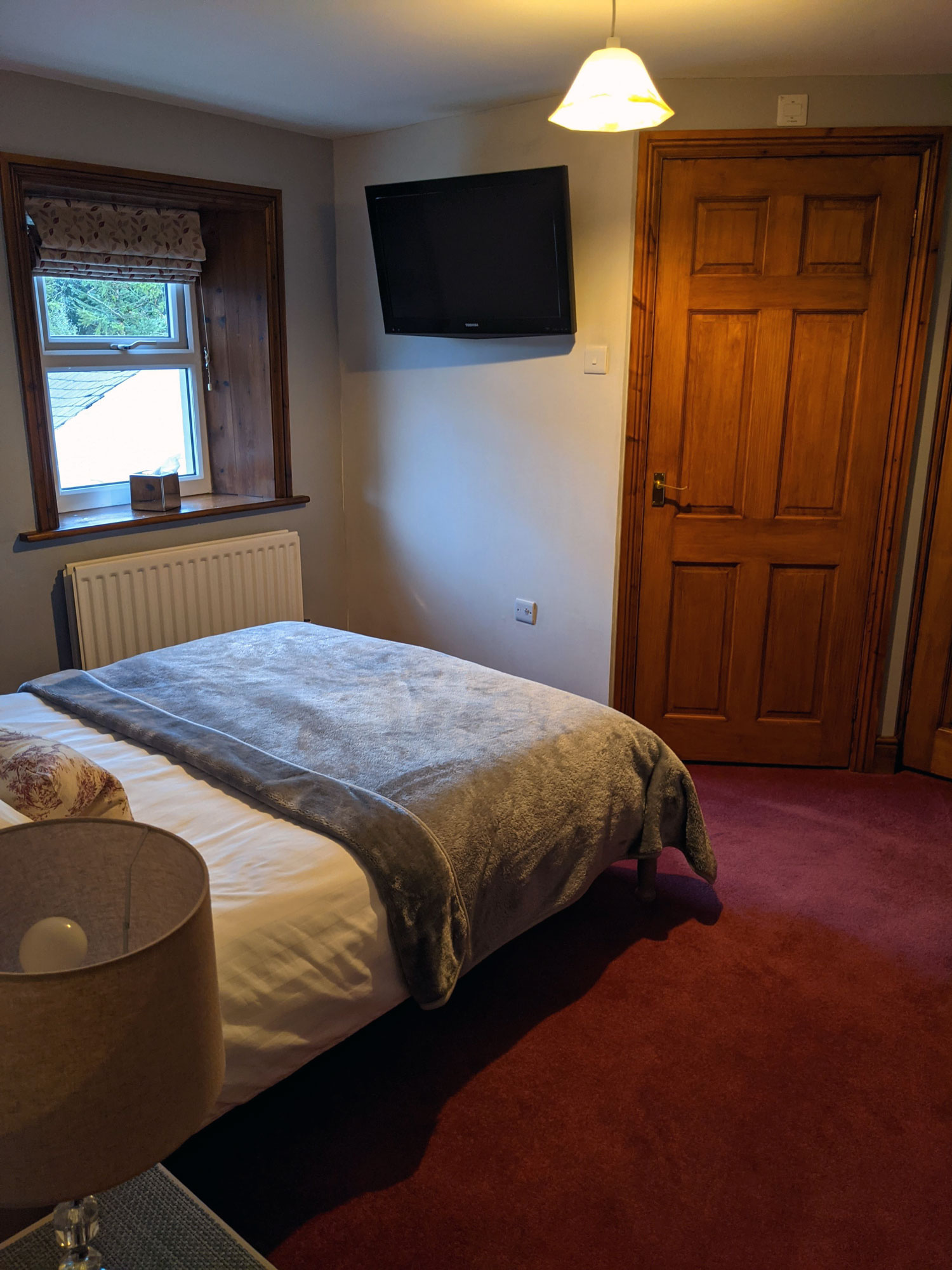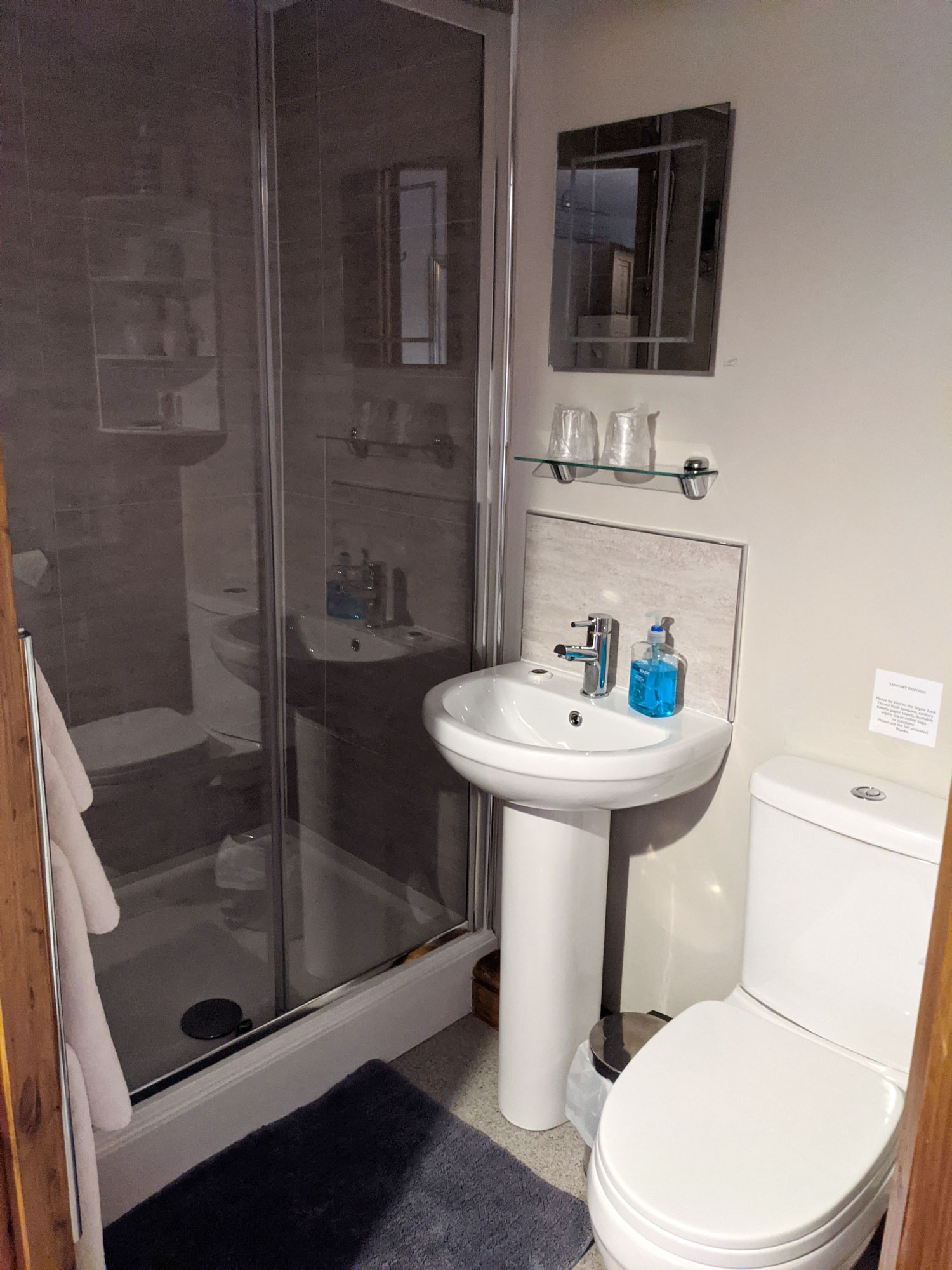 Cost: £104
First Impressions: A lovely B&B in the small hamlet of Easton. Run by Janet and her husband, you get a warm welcome and shown to your room. The house itself is very pretty with a nice outside area too. There isn't a livingroom area, but the rooms are comfortable enough so it's not required.
Room: We were in room 1 (I believe) which was a double room, complete with small sofa, kettle with a good selection of tea/coffee. The bathroom was small, but good and it had body wash, shampoo and conditioner, as well as other amenities. The shower was good and very welcome after an 8hr+ walk! The bed was very comfortable and I had a good night sleep.
Food: An evening meal is not offered at this B&B, but you could walk to the Greyhound Inn in Burgh-by-Sands. I went to the Co-op in Silloth and stocked up on two packs of noodles, as well as some other snacks as I knew there would be a kettle in the room.
We did get breakfast the next morning and it was one of the best breakfasts of the trip. There's a selection of cereal, yoghurts, fruit, juice and other items on the sideboard as well as the breakfast menu on a chalkboard on the wall. You can choose from the usual such as a full English breakfast, but there was a special of Eggs Benedict which Phil opted for and said it was very good. I opted for the porridge which comes with cream, and I would strongly recommend adding it as it makes for the best porridge I've ever eaten! I also added golden syrup which was so so good. After this, I had scrambled egg and smoked salmon on an English muffin. This was very tasty, well cooked and nicely presented. Janet makes her own bread too and it's delicious!
Packed Lunch: Yes, it was offered and costs £7.50. It included a cheese savoury sandwich (there are several options to choose from), a homemade oaty flapjack, crisps, fruit and water.
Would I recommend? Yes, in a heartbeat. A lovely room, lovely owners and a truly delicious breakfast.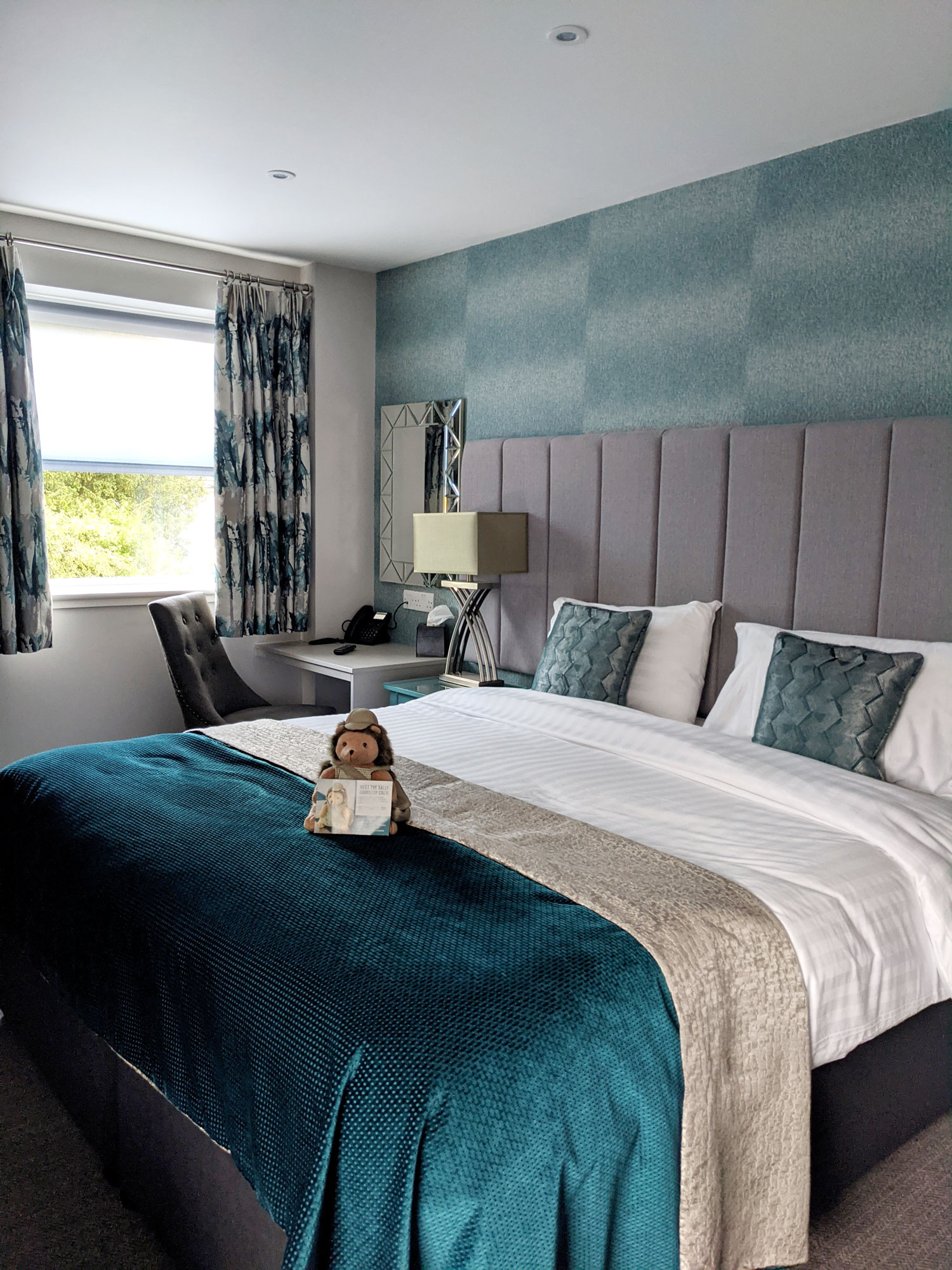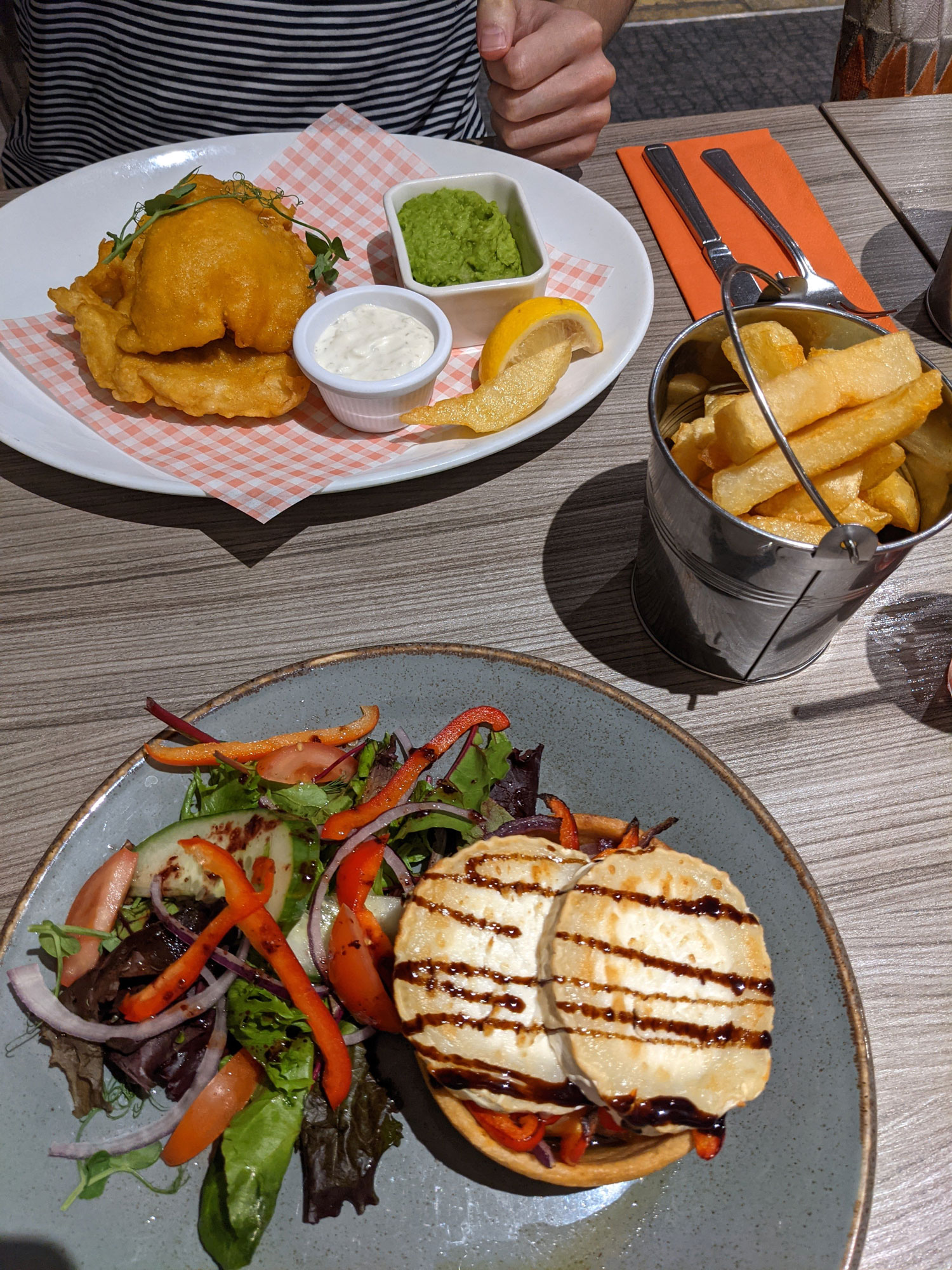 Cost: £104
First Impressions: A recently refurbished pub with several rooms available, offering bed and breakfast as well as an evening meal (costed separately). The pub itself has a grey and orange theme, but it looks clean, fresh and bright which was appreciated after a 6.5-7hr walk. The staff were very friendly, too.
Room: We stayed in the Eden room which was a double room with a superking bed. The room was a great size, very cosy and I was really impressed overall. There was amenities such as a kettle with a great selection of tea, as well as a pod coffee machine and a fridge with fresh milk. Aside from that, there was a small desk (useful when you still have to work, even on a trip!), two armchairs and a table, as well as a wardrobe and a large wall mounted TV. The bathroom was a great size and had toiletries supplied by a local company, as well as a bath (with shower over) which is took advantage of. It was glorious!
Food: The pub was fairly busy when we were there (no noise in the room, however) but we had a table booked for us when we arrived. They have a good menu featuring a variety from burgers to corn fed chicken to veggie thai curry. Phil went for the classic fish and chips (he said it was good) and I opted for the roasted tomato, pepper and goats cheese tart served with salad, with a side order of chunky chips. It was very good! I was too full to get dessert, but I did have my eye on the sticky toffee pudding.
The breakfast offering was good, with items such as a full English, eggs benedict/royale etc, as well as pastries (croissants etc), meat and cheese, yoghurts and cereals. We both opted for eggs royale (smoked salmon with scrambled eggs and hollandaise sauce) and it was tasty! The pastries were good too.
Packed Lunch: Yes, they do offer it (£7.50) and we initially said we wanted it, but cancelled as we only had a 4hr walk and had enough snacks to last us. Phil did get this packed lunch when he did the walk in July and said it was excellent.
Would I recommend? Yes. The room was great, the food was nice and the bath was just what I wanted!
Holmhead Guest House, Greenhead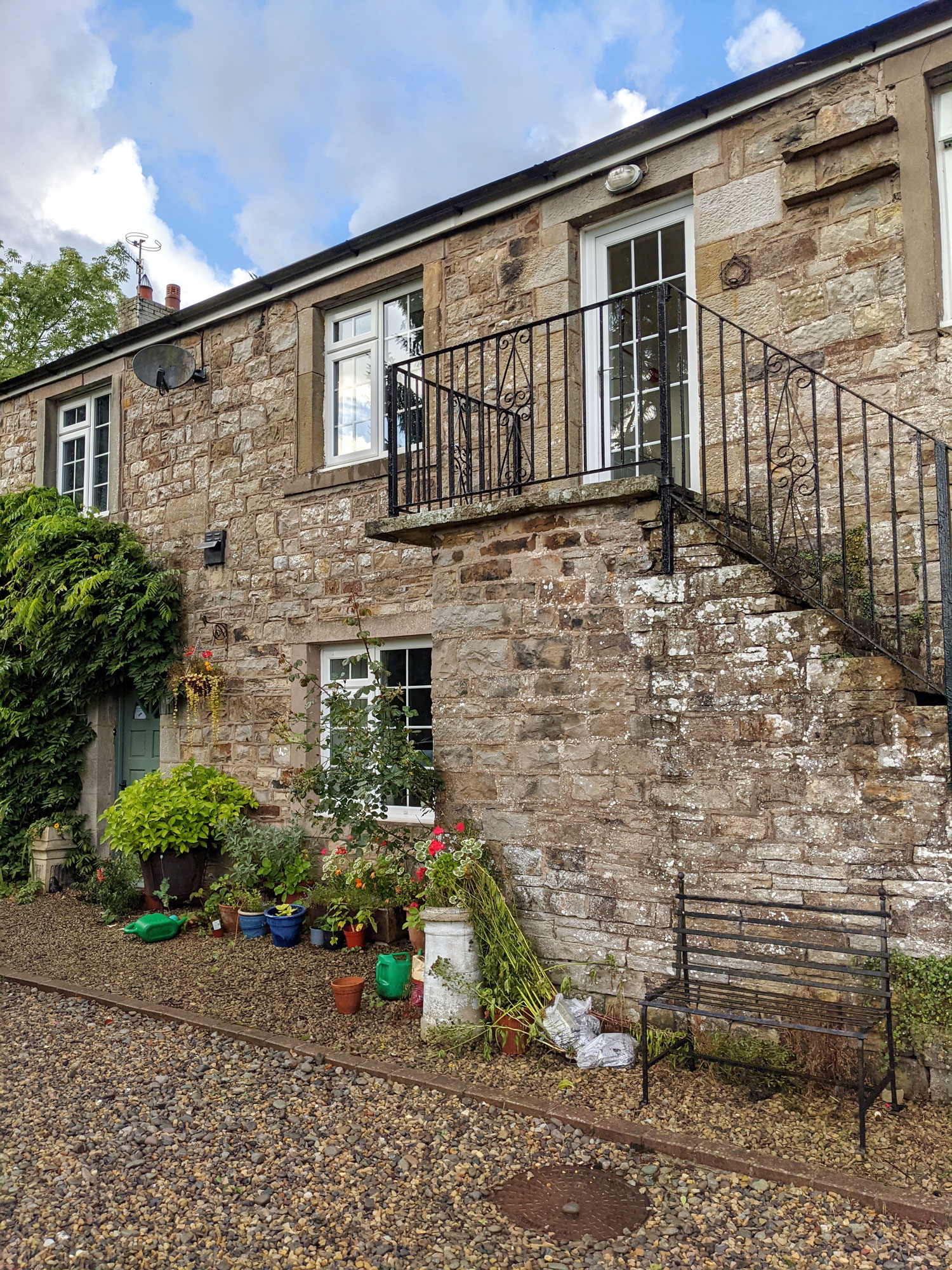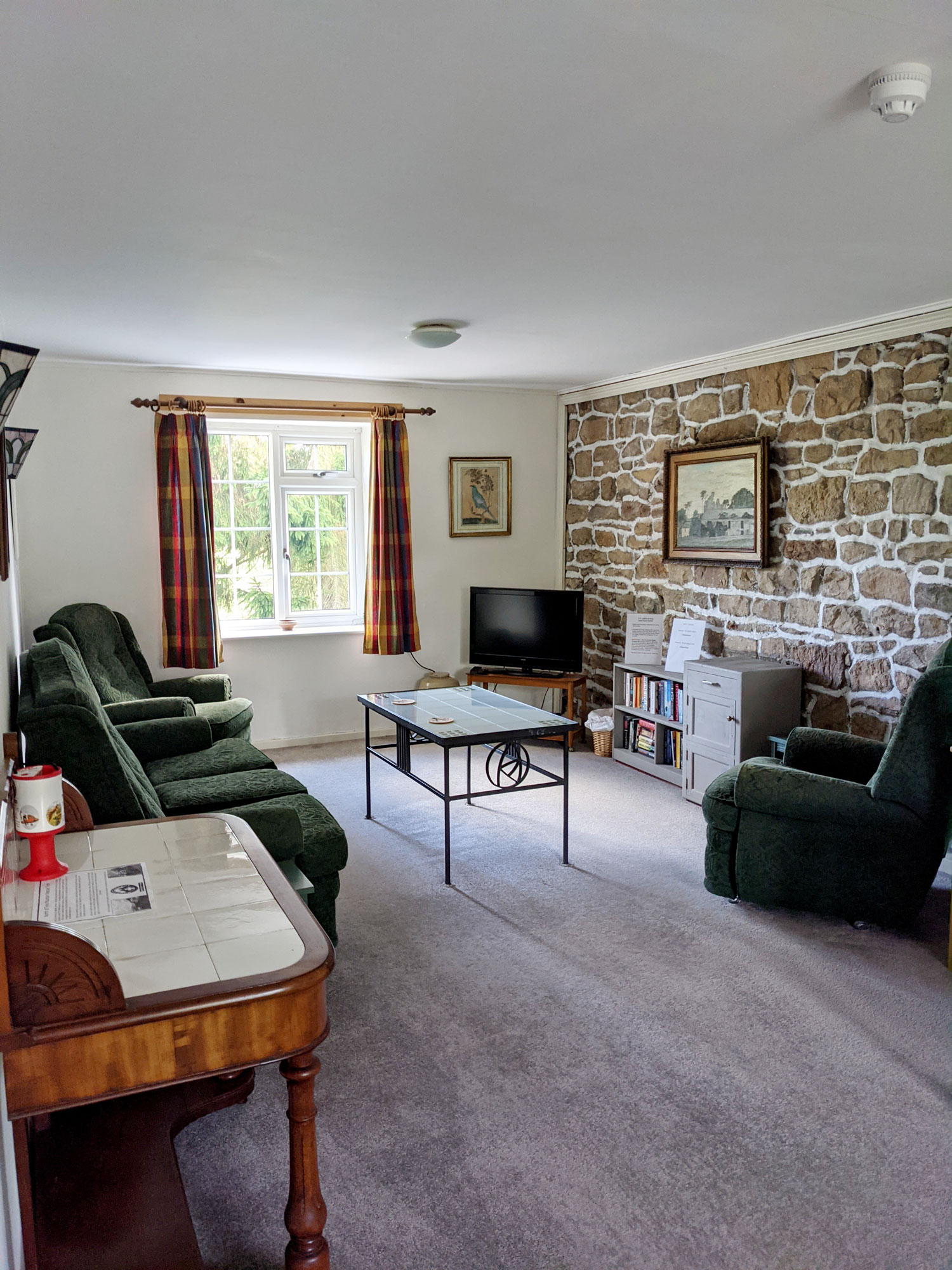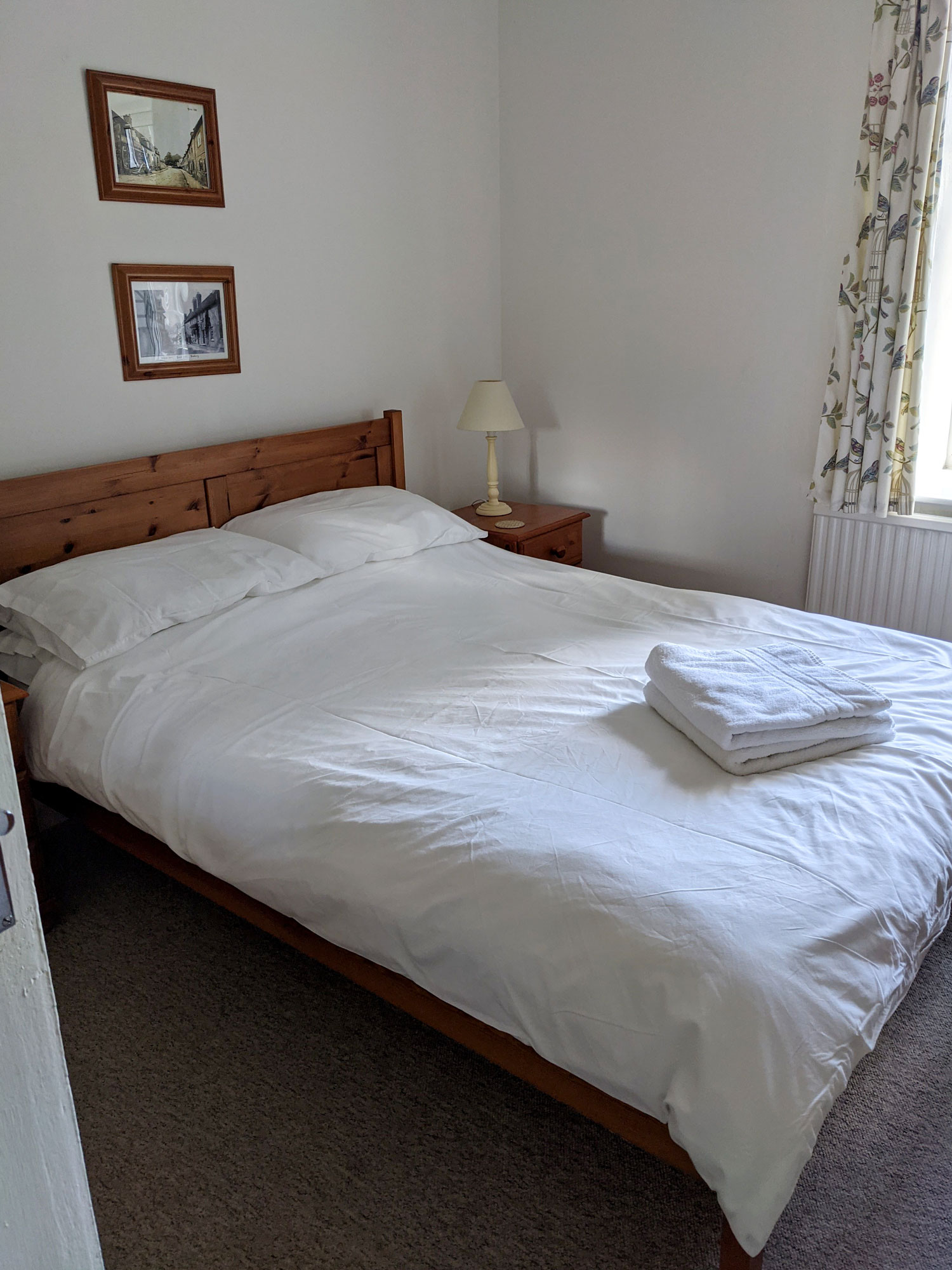 Cost: £72
First Impressions: Situated at the beginning of the 'main event' part of the Hadrian's Wall Path, you enter the B&B area via a separate entrance. There are 4 rooms and a large communal living area with a TV. The owners are very kind and nice to talk to, and I can't fault them as hosts at all. Everything is very dated in style and could do with a big refresh and update. Due to Covid, we were the only ones staying there which was great as we had the livingroom area to ourselves. I wouldn't like to stay there with any additional guests, as the entertainment facilities in the room were non-existent.
Room: We stayed in a double room with basic furniture. There was a kettle, tea/coffee and we were given fresh milk. The bed was comfortable and I slept well. The bathroom was very small, had a wet room style shower and could do with being redone. It was fine for what we needed, though.
Food: They don't offer an evening meal. We were going to go to The Greenhead Hotel for food but they were fully booked, so we had a bit of an issue with food as there's nothing else around. We spoke to the owners about getting a packed lunch early, but they were so nice and happily went to get us some takeaway menus for two Indian takeaways, as well as fish and chips which we opted for. They went to pick it up for us, which was above and beyond as we would have been fine with a sandwich.
For breakfast, the usual was on offer (full English, eggs etc), so we went for porridge which was good and I had scrambled eggs on toast.
Packed Lunch: Yes, they do offer it for £6. We shared one between us and asked for cheese and pickle sandwiches. We also got crisps, a granola bar, a KitKat and an apple. I can't remember if we got a drink.
Would I recommend? It's fine if you're the only one staying there or don't mind chatting with others if not. Expect dated decor and no TV in the room, but other than that it's absolutely fine as a place to stay! The owners are very accommodating and friendly. It's in a good location and is cheaper than the other hotels. Phil stayed in The Greenhead Hotel the first time he did the Hadrian's Wall Path and said it was not worth the money (£110) in comparison.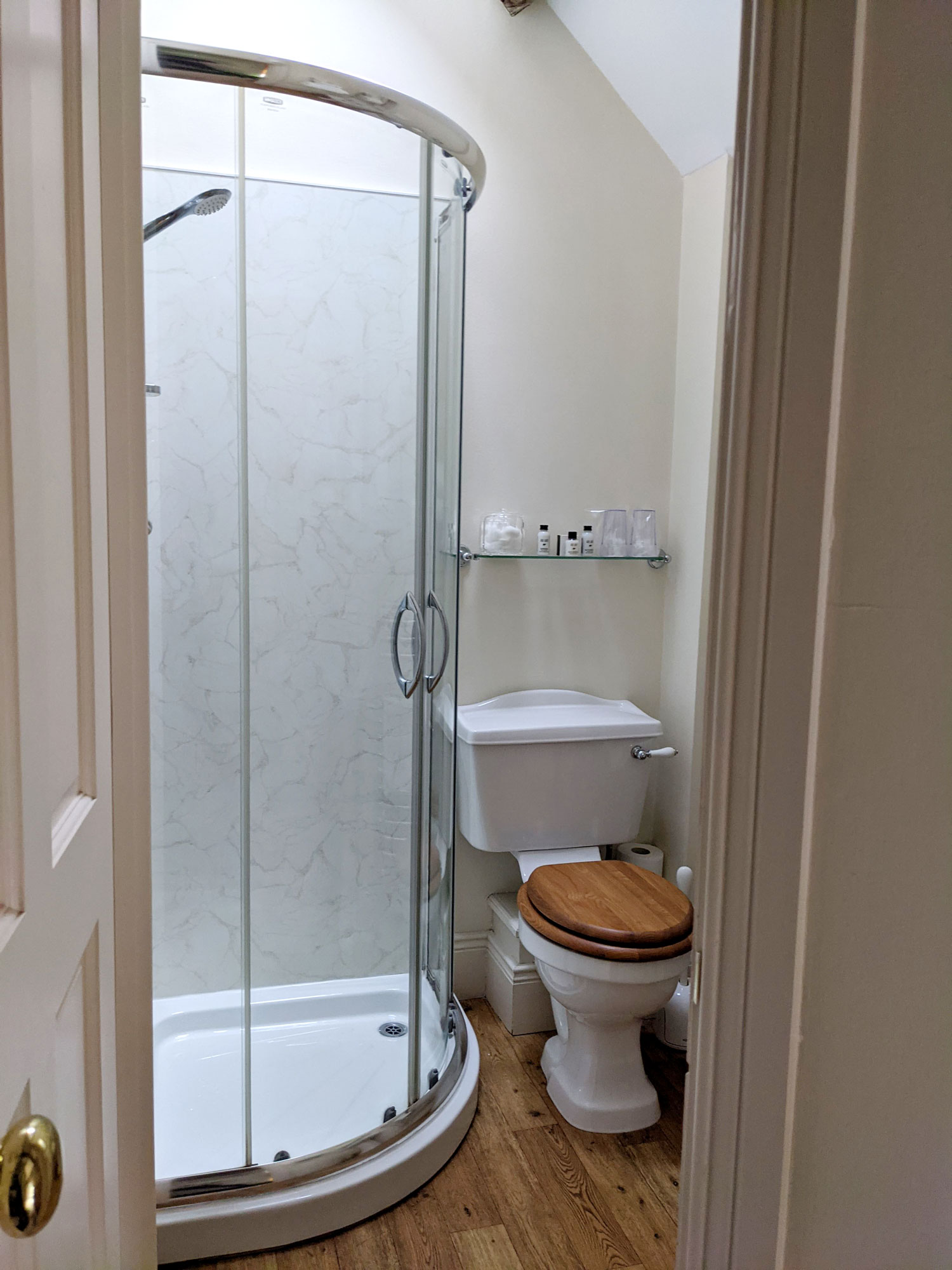 Cost: £100 (+£13.50 each for the evening meal. There's nothing else around so it's a must unless you bring a pot noodle)
First Impressions: A lovely farm house with a welcoming vibe. Think neutral, warm toned interiors and the heating on full blast - definitely what we wanted after being in the rain. Leah, the owner, is so nice too.
Room: We had a double room with a cosy bed, beams across the ceiling and exposed stone walls. The room was a good size and had great facilities including a big range of tea/coffee/hot chocolate, a TV and even a heater to use which came in very handy as we needed to dry our clothes. The bathroom was a decent size with fluffy towels, and I appreciated a hot shower so much. I had an excellent nights sleep and I need my bed to be as comfy as this one.
Food: We did get an evening meal in this B&B (extra cost, but necessary because there's nothing else around the area) and it was delicious! Leah prepared what I like to call a 'picky tea' but most (perhaps non-Northern) people call a 'Ploughman's'. There was hot, just-baked rolls, homemade onion soup, cheese, apple, salad, pate, homemade apple chutney and I washed it down with a giant pot of decaf tea.
Breakfast was ordered via a card and again, offered similar things to other B&Bs. It did offer vegetarian sausages (appreciated) and croissants with a fresh fruit smoothie, so there are more options than most. We both got porridge (delicious) and the veggie parts of a full English.
Packed Lunch: Yes, it's offered for around £7 (from Phil's memory). We didn't get it this time, as we were just walking home from here, but Phil got it last time and said it was very good.
Would I recommend? Yes, totally. It's a beautiful farmhouse with a warm, cosy atmosphere, good rooms and excellent food. They also have a self-catering cottage, too.
So that's my roundup of places to stay on the North-West Coast and Hadrian's Wall Path! I would definitely recommend Midtown Farm for their breakfast, The Sally for their lovely renovated rooms and Carraw Farm for the rooms and the food.