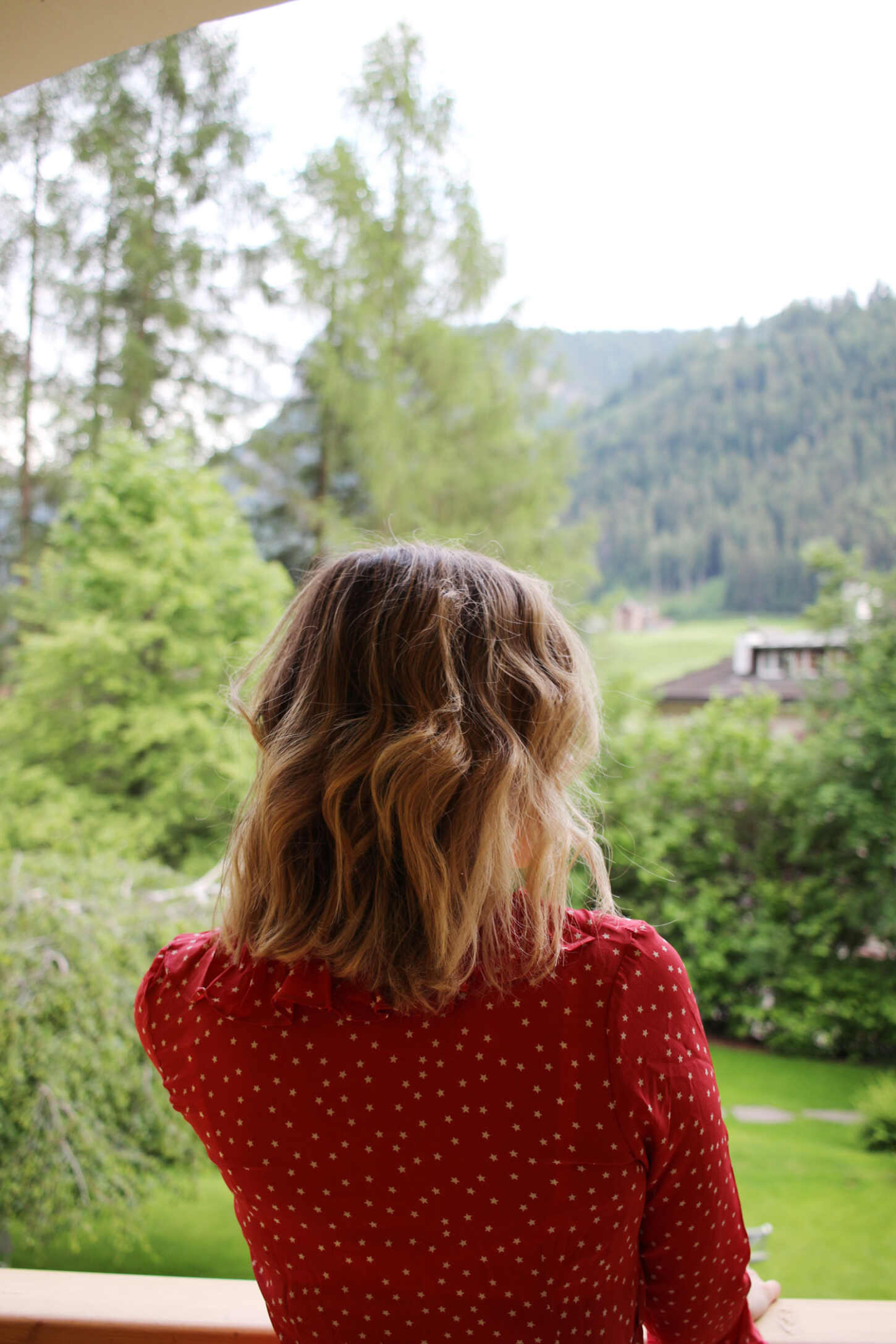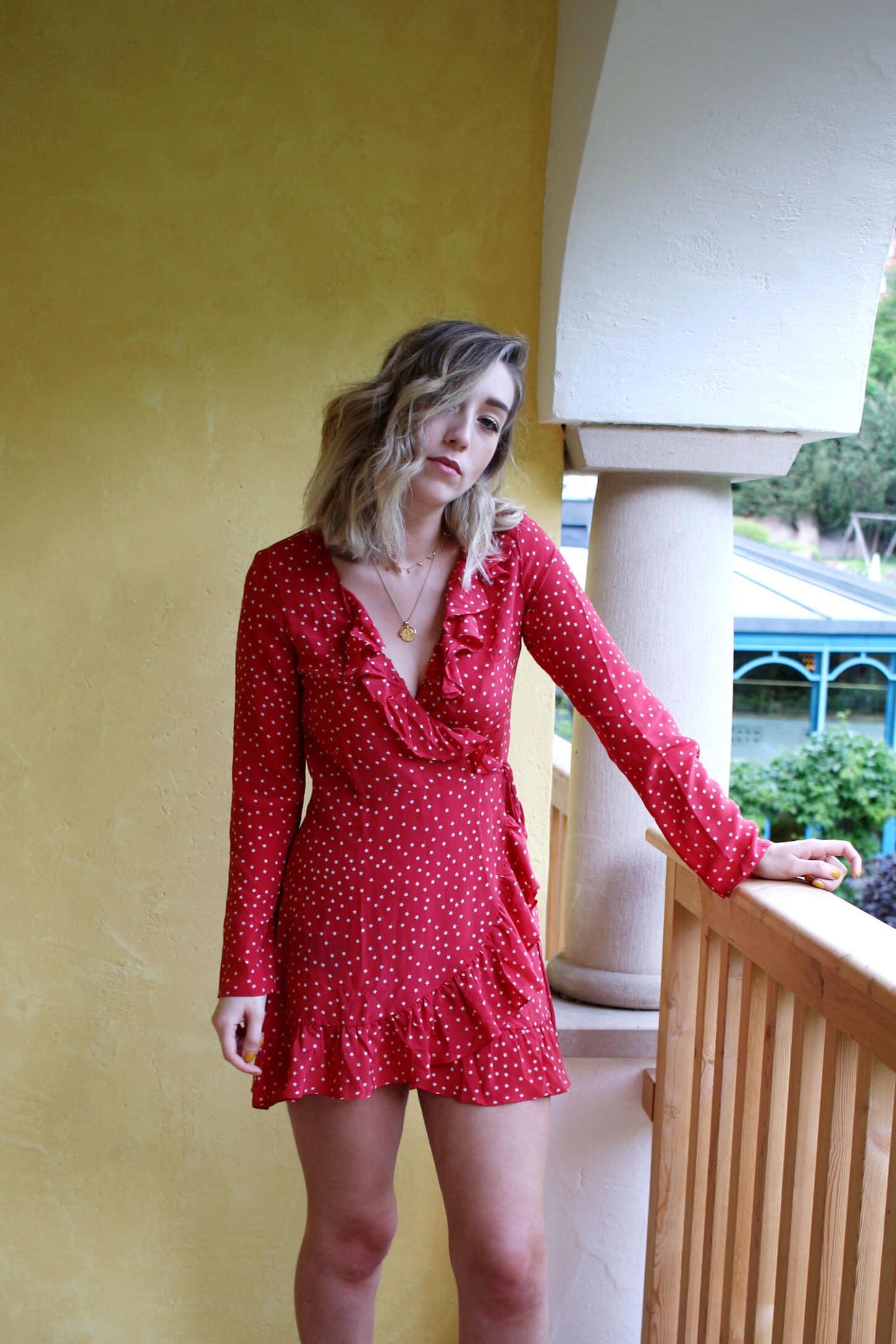 I was going to make these into separate outfit posts because hashtag content, however I decided to throw all of the outfits I wore in Italy into one big post for you! The weather was really nice overall, so I got to wear a combination of dresses and jeans and basically everything I packed so it was good to crack out some old favourites and newbies I'd picked up for the trip.
First we have the classic Realisation Par dress that I picked up for last years Tuscany trip and, although it's mega short, it does make me feel a little bit special every time I wear it. My dress is a size M and is 100% silk which I love. I can't wait for them to ship to the UK again so I can pick up another dress or get my mitts on that leopard print skirt I've been seeing all over Instagram. If you were thinking of picking up one of these dresses, I would totally recommend doing so as I promise you'll feel like one of their 'dream girls' as soon as you put it on.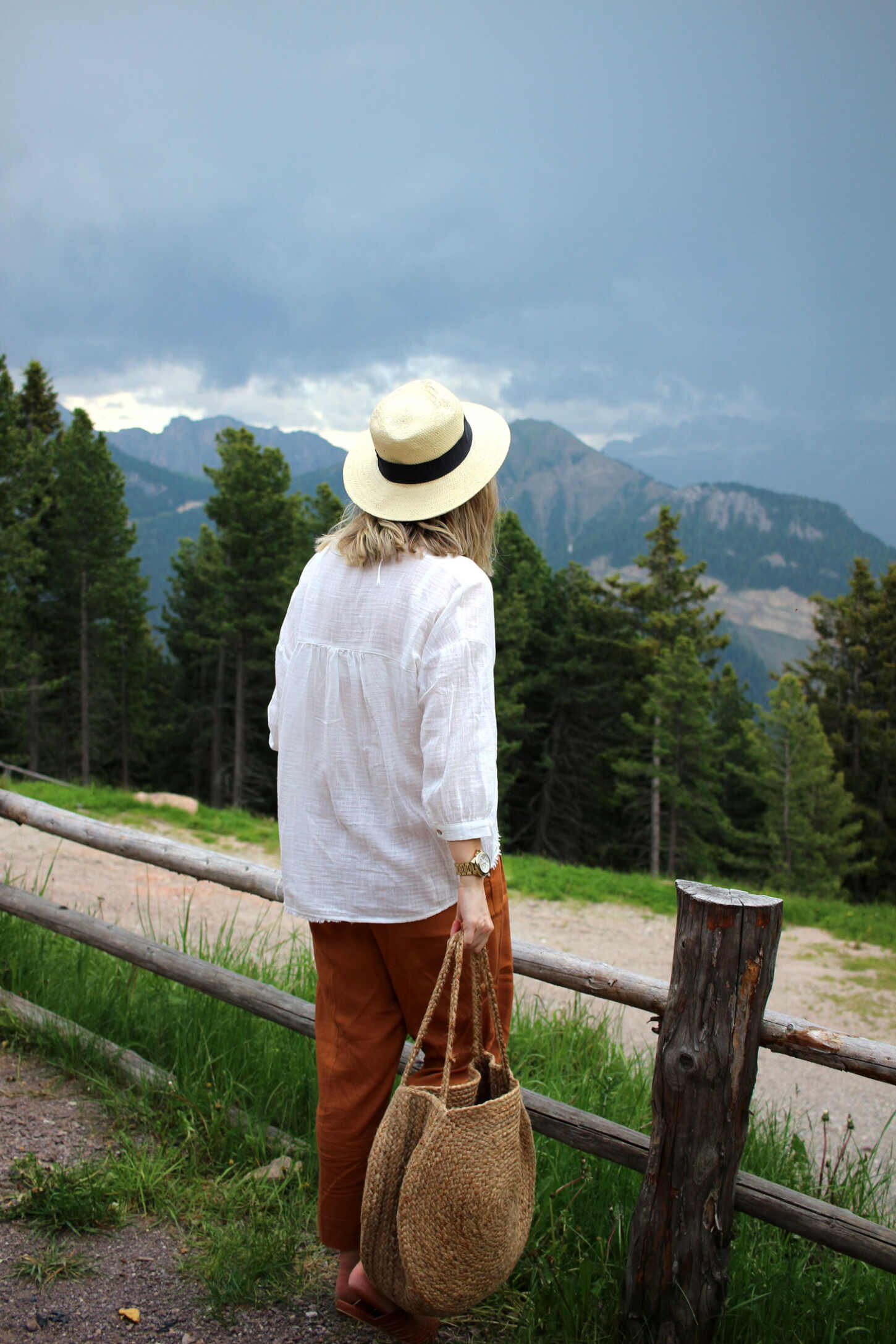 An outfit of newbies and all from Zara/Mango! I rarely buy trousers in this shape as they do tend to make me look bigger (my body confidence ain't good rn too), however these trousers are so comfortable and in the perfect shade of tobacco so it's love. The top is linen and basically my dream fit/style so I'm really glad I picked it up for the trip. The bag is a little Mango number and I used it as my hand luggage bag which was a good and bad decision. Good because it is a Mary Poppins bag and fits everything in (plus it looks good), bad because I put so much in that the straps ruined my shoulders! So, if you're just using it as an every day bag (rather than putting 2 cameras, a laptop, chargers, my Chanel bag, liquids...) then it will be perfect for you.
You may also have seen these shoes on Instagram a lot recently as I've become totally obsessed with wearing them since I picked them up on Etsy. I fancied this style of shoes from Stagni Studios but as they were a few hundred quid, I opted for these ones instead which worked out at around £70 including postage to the UK. They're handmade and look almost identical to their expensive counterparts, plus they are so soft. So, so soft. Possibly the most comfortable shoes I own.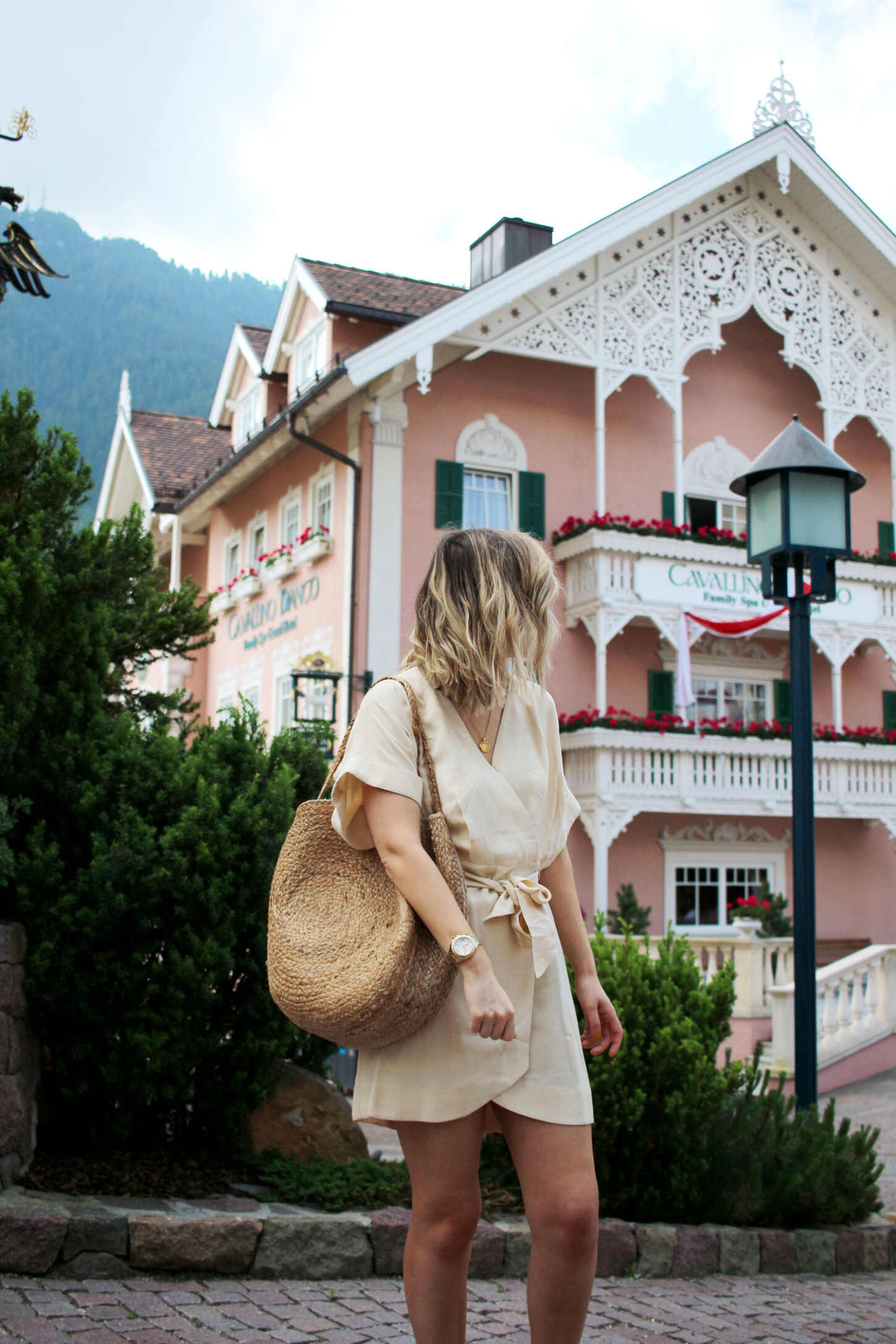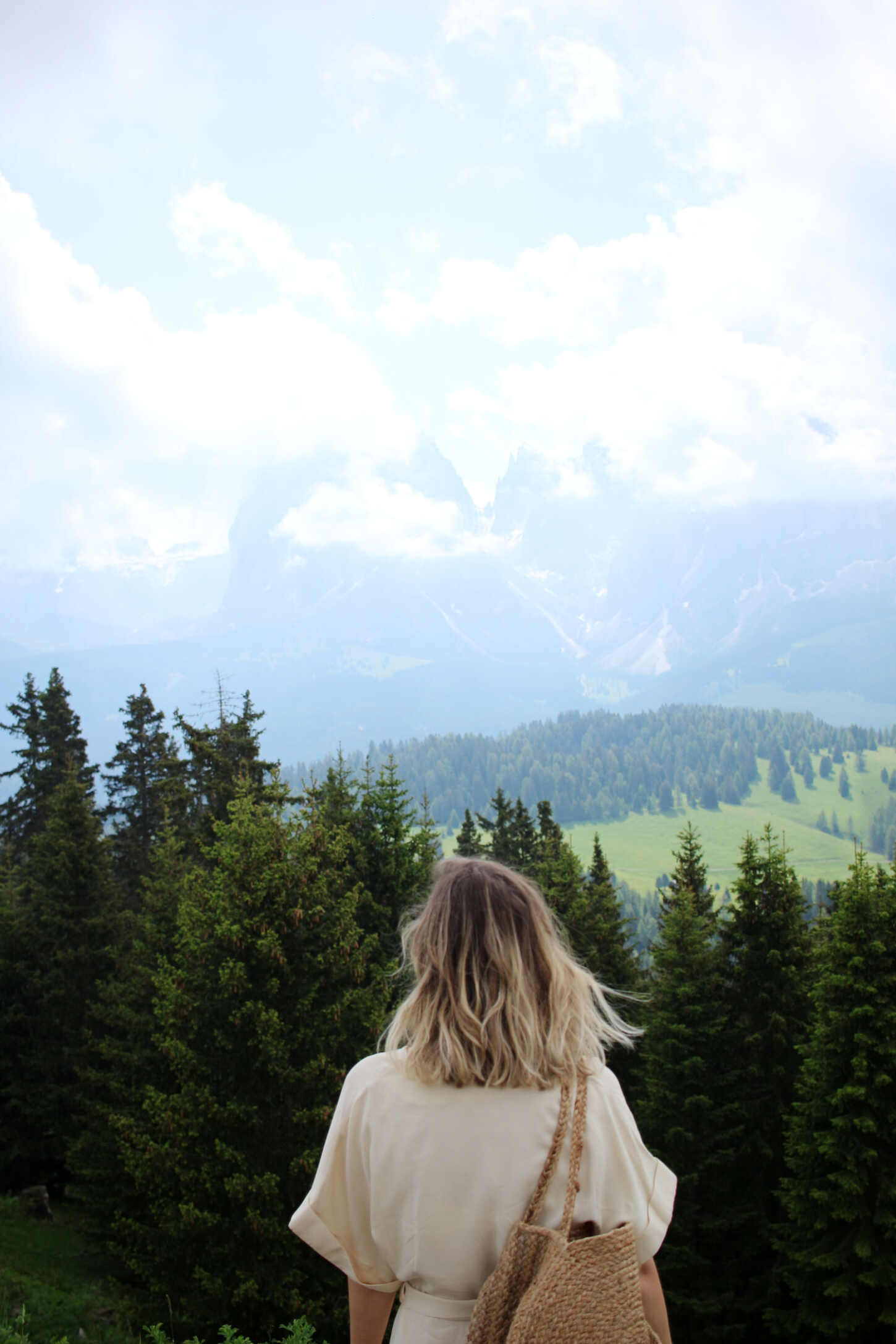 I picked up this dress last time I was in London as & Other Stories is my first port of call when I go into central. I love the almost kimono style sleeves of this, plus the neutral colour and wrap style just makes it such an easy dress to throw on. The material is really nice too, so I shall be keeping this one for a while and getting a lot of use out of it over the Summer. & Other Stories always do the cutest dresses, so I'll link some of my faves below: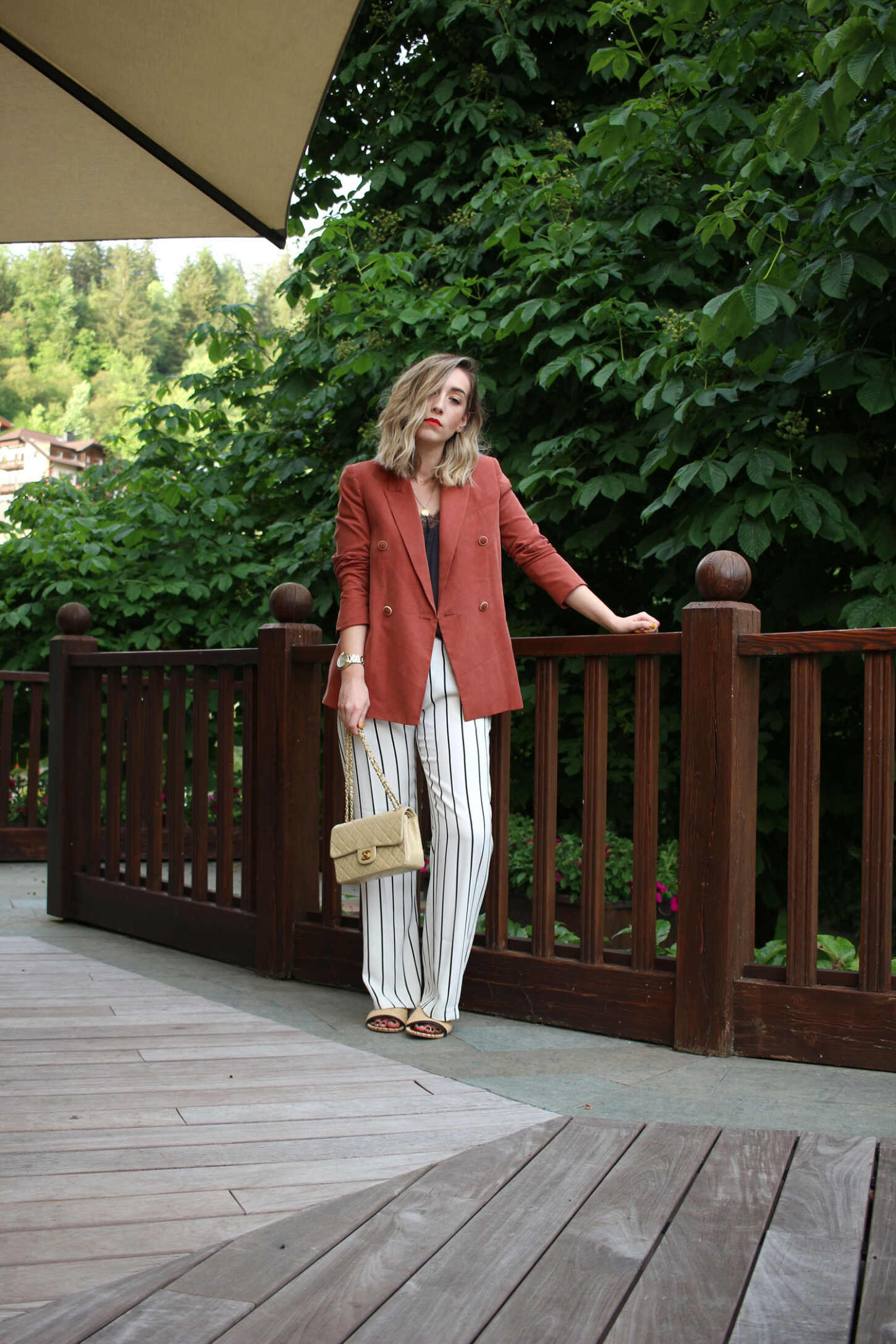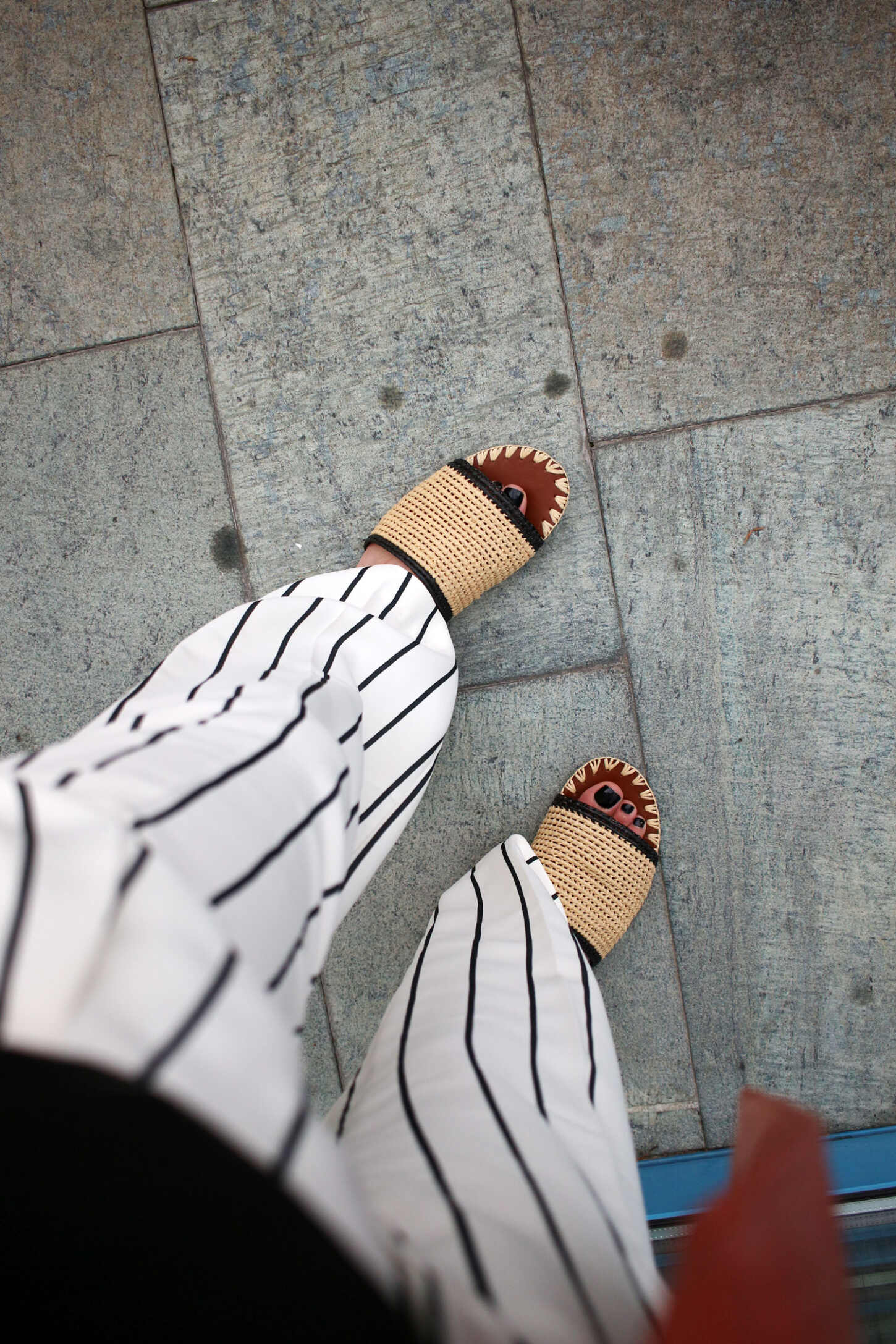 M&S isn't always my first stop when I think about clothes, as I tend to be more of a Mango/& Other Stories kinda gal. However, I was looking for a duvet the other day and stumbled on the women's section so thought I'd have a little browse. I then came across these trousers and lemme tell you, I added them to my basket in about 4 seconds. The quality of these trousers is amazing and I'm very happy that they're in my collection now. I've been looking for some like this for such a long time, so I'm very pleased. I paired it with my staple H&M lace top cami and my Mango blazer that I picked up last year which is one of my favourites of all time.
The sliders are newbies from Topshop and I saw them last time I was in London, so hunted them down online. They're quite comfortable and I love how chic and natural the material looks, definitely a new fave in my wardrobe.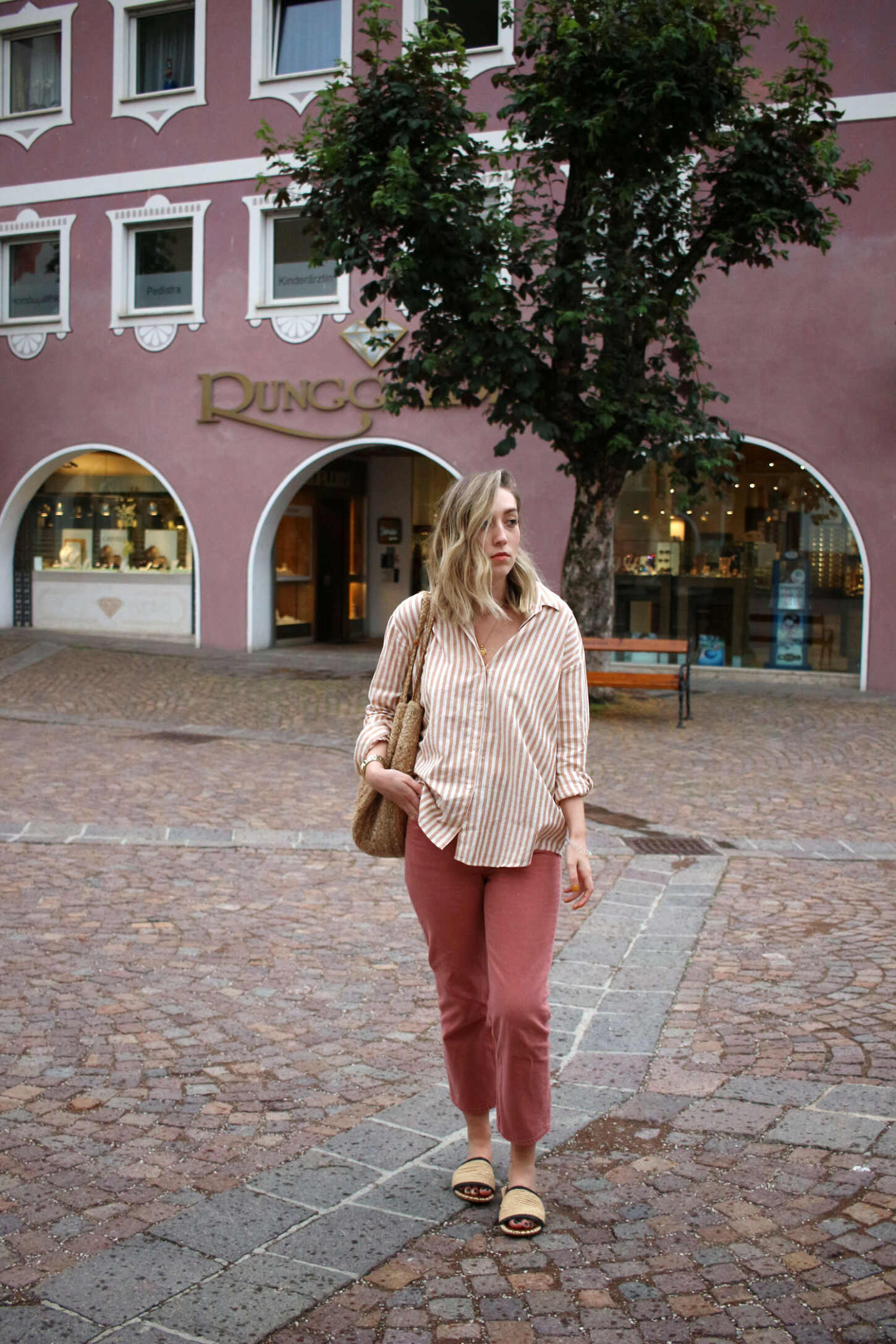 A few super quick outfit snaps while we were wandering around Oritsei in the rain. I travelled in these Weekday pink jeans and they were very comfortable to sit on a plane in. They are their 'mom' style and are a slightly thicker/stretchy denim which I do love the feel of, however I do feel like they make me look bigger but I just need to get over myself haha. I wore this with my Sezane shirt, Mango bag and Topshop sliders which were definitely my most worn shoes of the trip.
I do love the look of the a classic striped shirt with jeans, so if you do too you may like this lil selection below:
On the one day it was super hot - I even got tanlines - I opted to just hang out by the pool so didn't get a lot of wear out of the shorts that I took. However, one morning I was just hanging out on the balcony so cracked out my vintage Levi's and my new favourite Honey top (I'm wearing it as a type now).
As for bikinis, I took the two below which are both from ASOS. The rust colour one is very pretty and I love the multi-colour tie detail! I opted to size up so I could actually fit my chest in, as I feel like it's small fitting in that department, so I went for a 12 overall. I do love it though! The purple floral one is my favourite through as it's insanely flatting and supportive which I love. I know you can't see the bottoms on the photo, but they are slightly high-waisted but sit below your belly button so they aren't crazy high or feel like a nappy like some higher-waisted items can (is that just me who thinks this?). I also picked up this swimsuit which is equally as flattering, but I'll link my faves below: