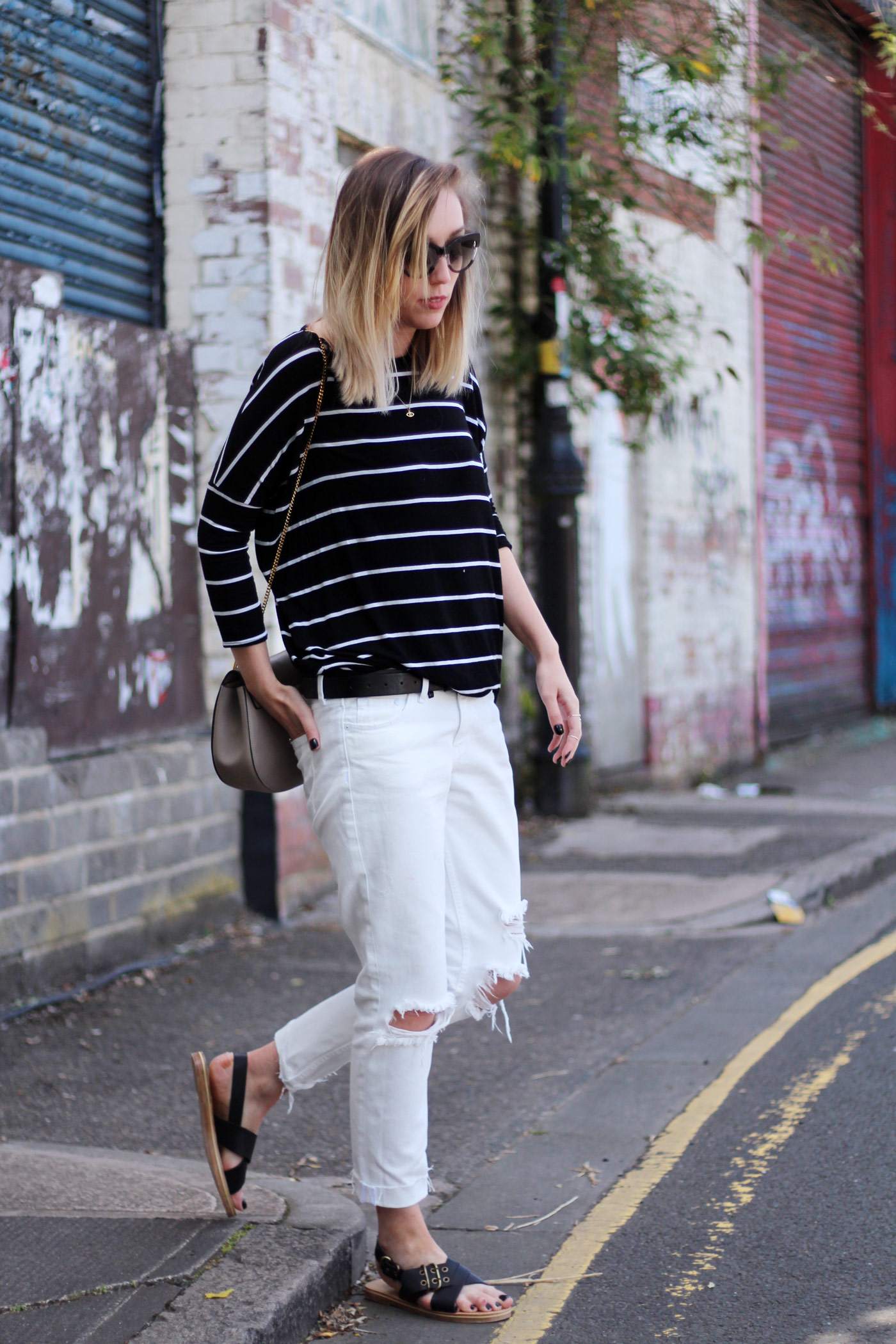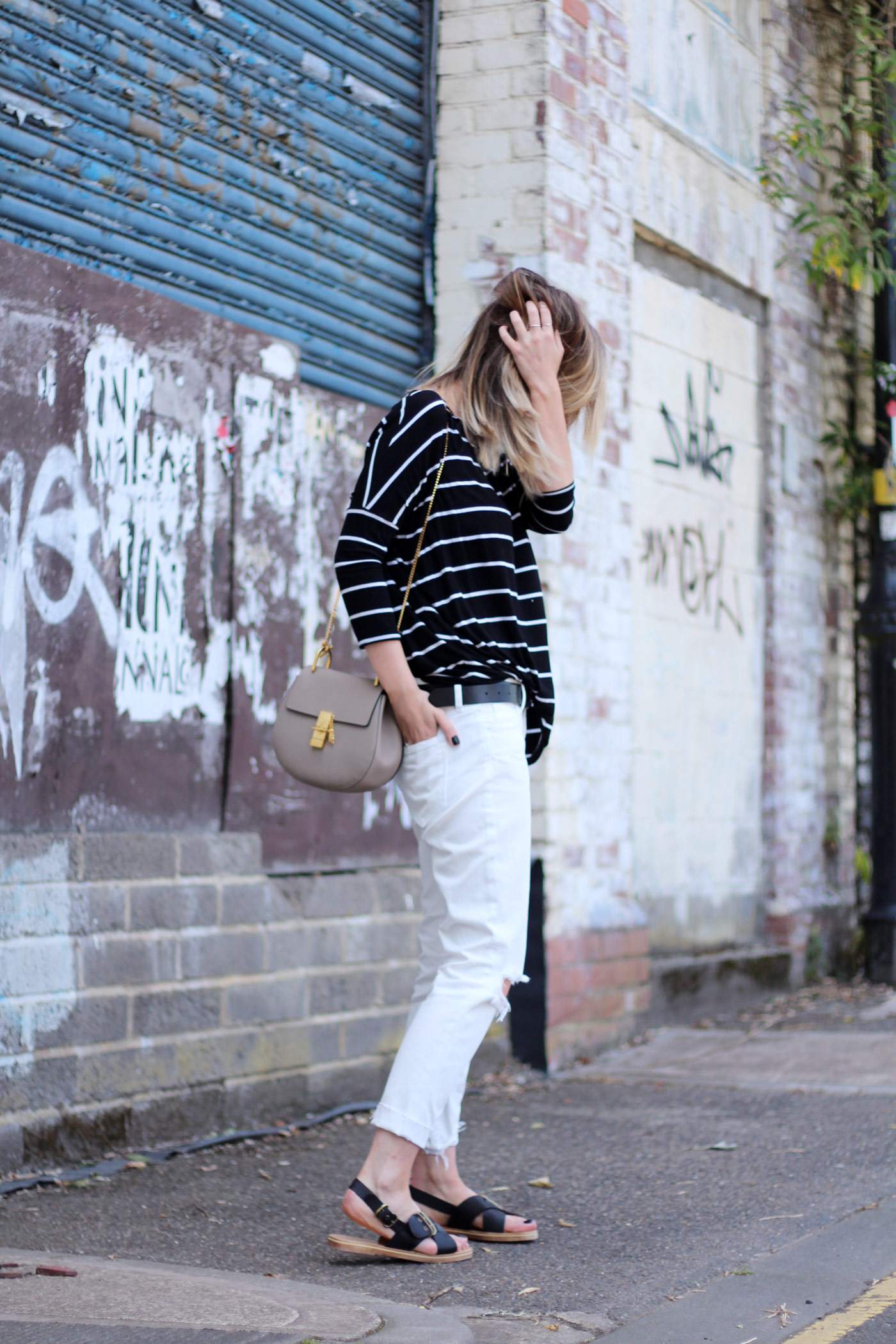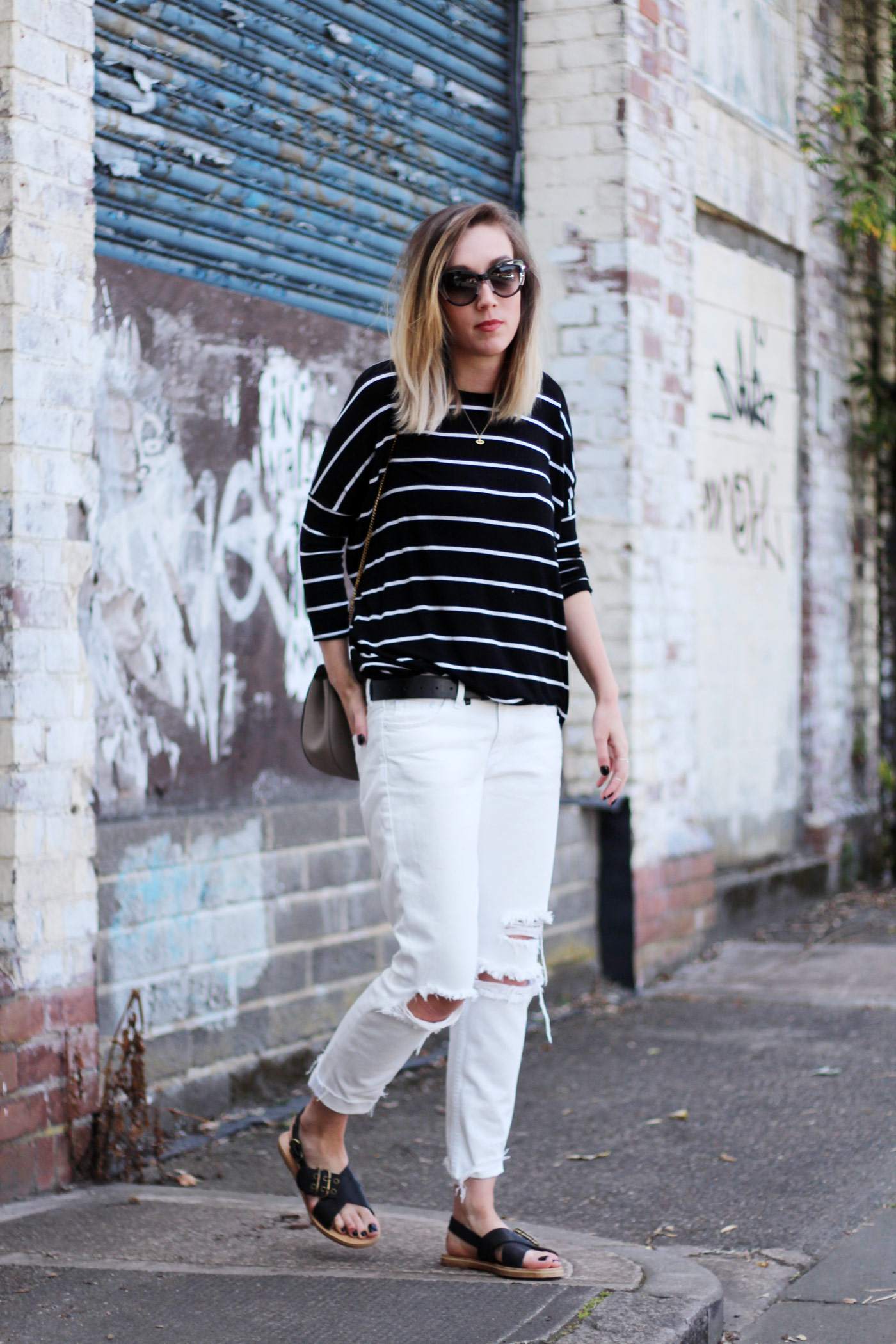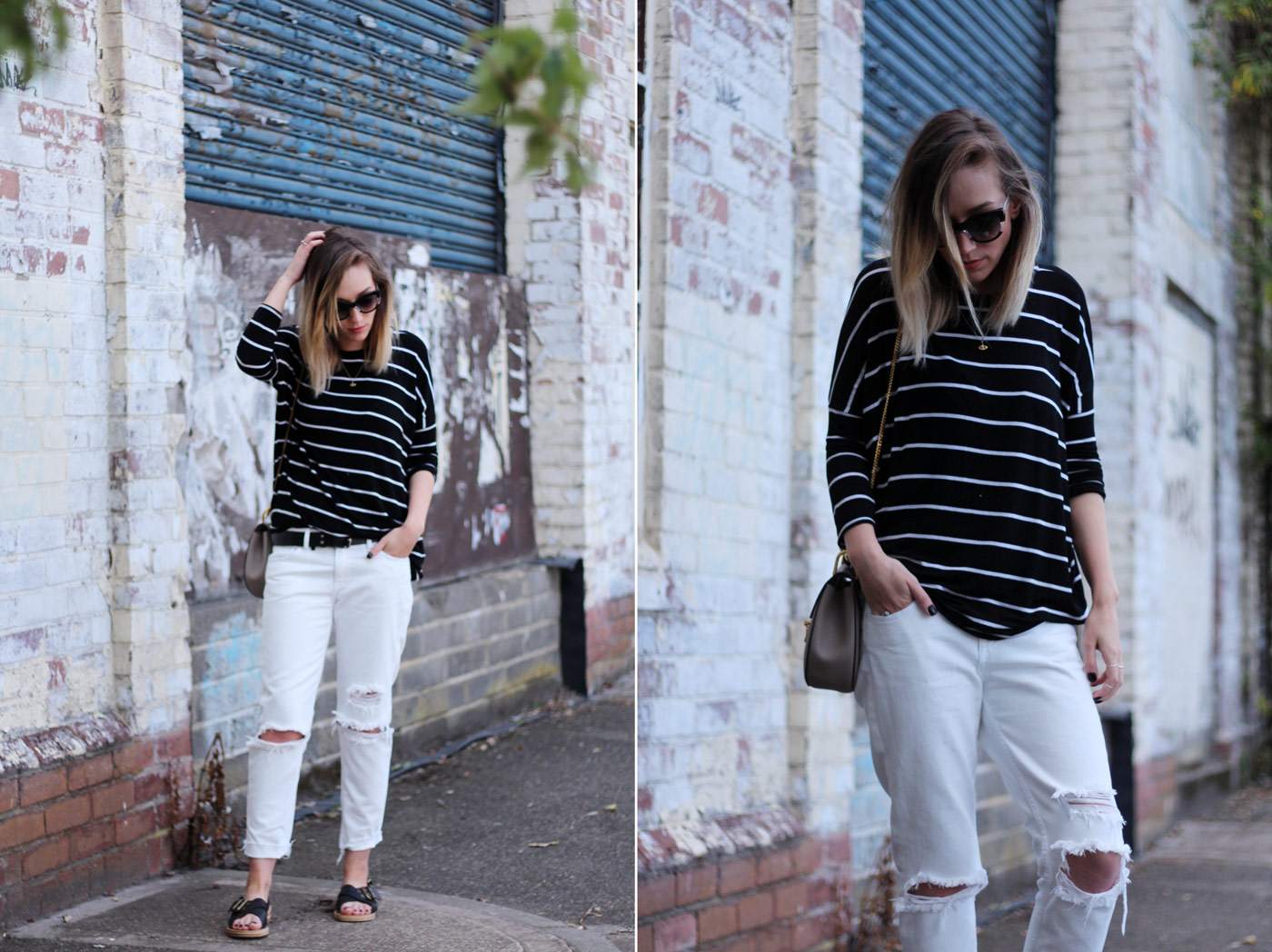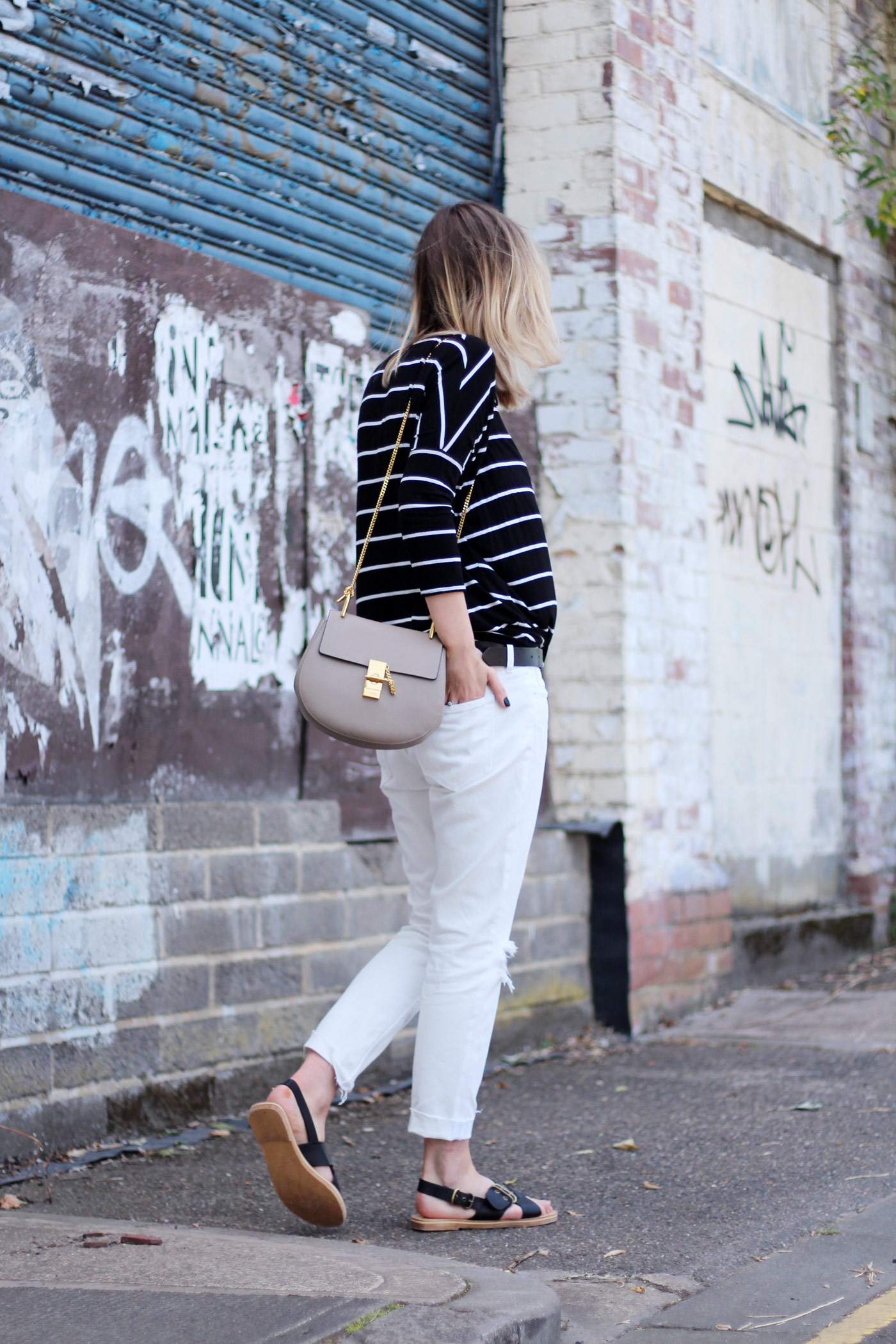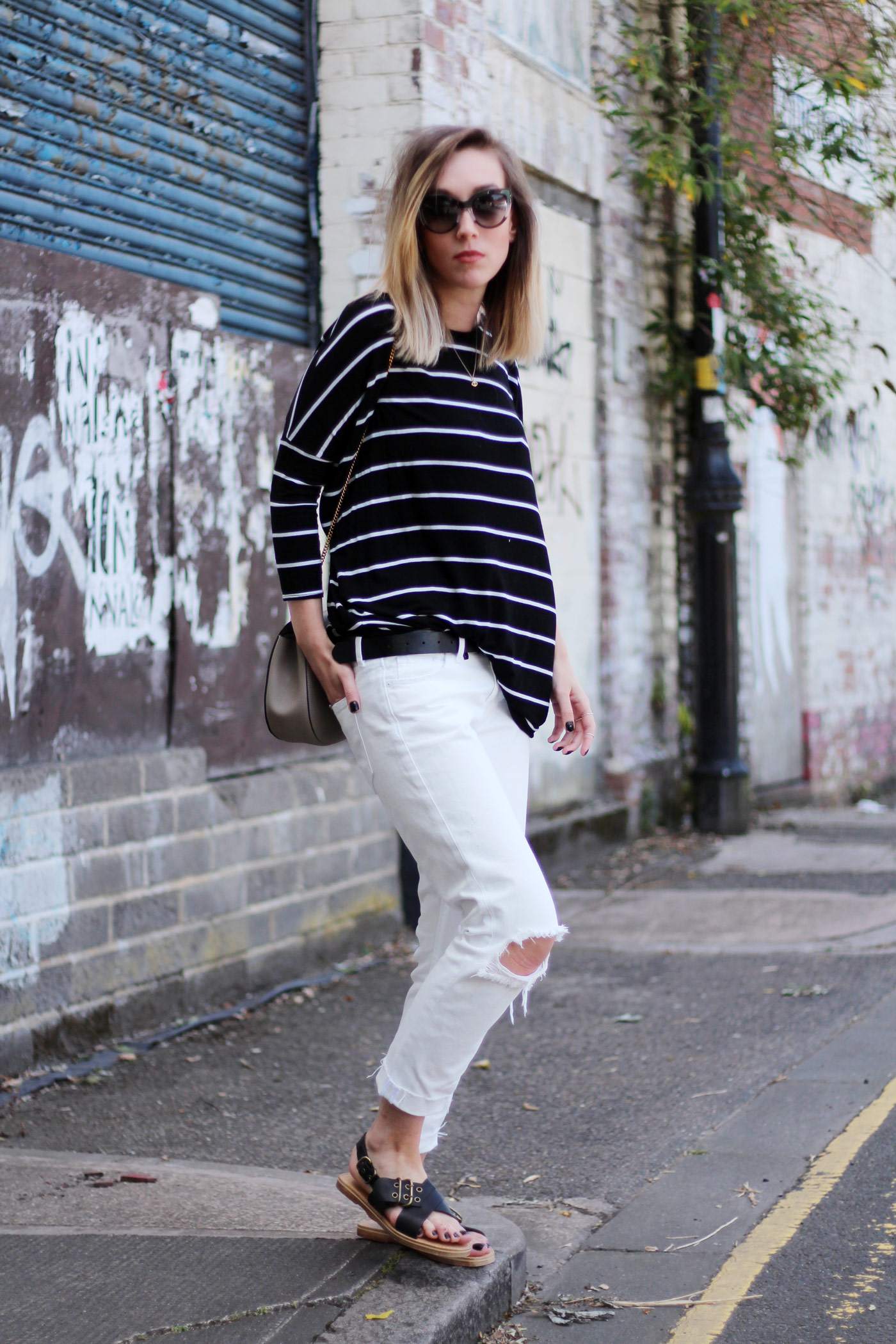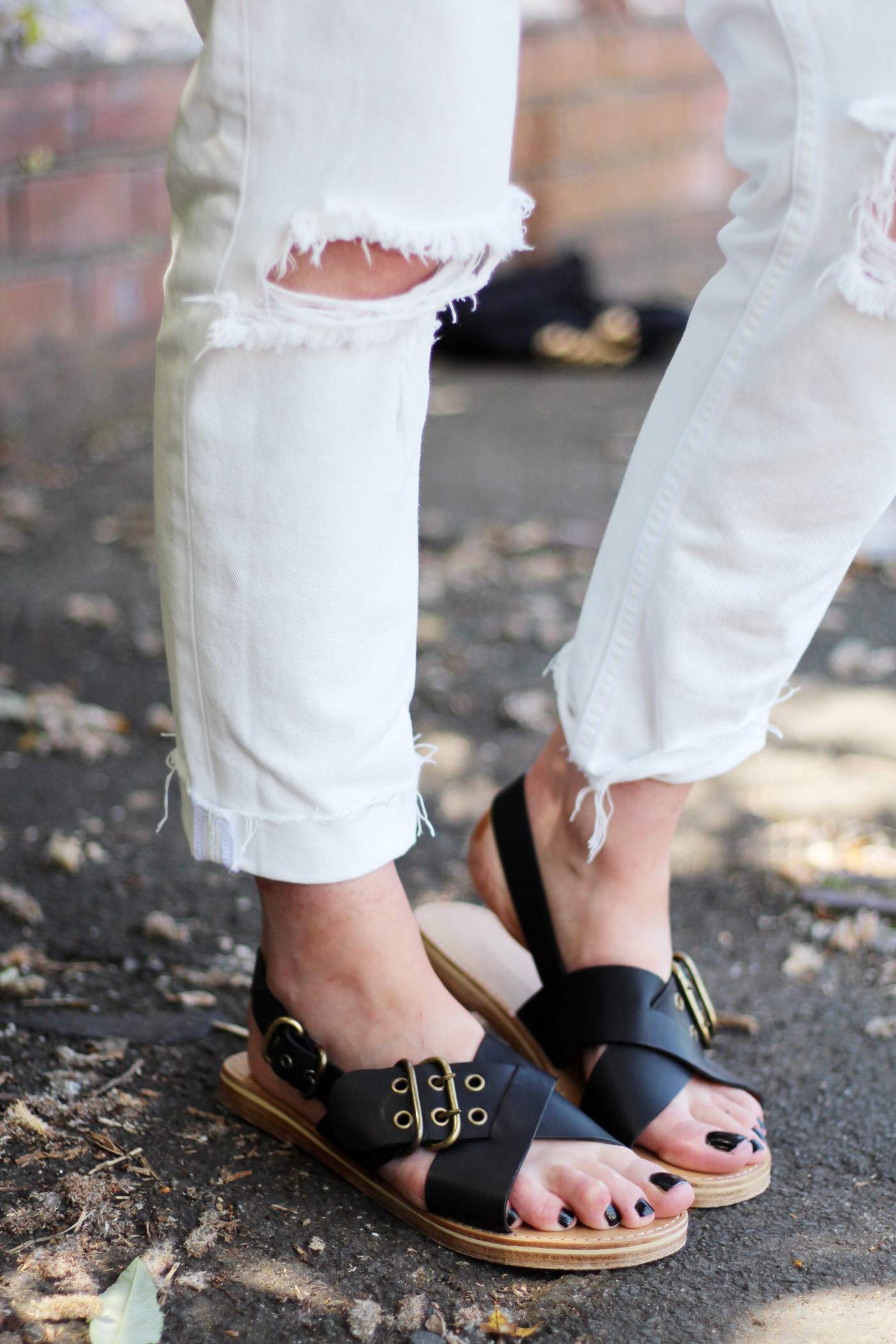 Top: Zara (old) | Jeans: H&M (sale – linked pair are only £11!) | Bag: Chloe | Sandals: Isabel Marant (50% off in sale) | Sunglasses: Marc by Marc Jacobs
Sorry some of these photos are a bit blurry, but they were literally taken in five minutes after I decided I did want some outfit photos taking after all… If you can't already tell from my previous outfit snaps (here and here), I'm a little bit obsessed with slightly slouchy, ripped-at-the-knee jeans. I just can't seem to get enough of them right now! I'm on the hunt for a pair of black ones – both skinny and 'girlfriend' fit – so if you see any, then do let me know.
I just also want to take a moment and thank you for the love regarding my Roaccutane journey. I know some of you are probably sick to death of hearing about it, but having suffered from acne/blemishes for over 10 years now, it was a really big thing for me and something I was glad I was able to share with you all. I'm 10x happier now and I'll be posting my next video all about products to use next week, so please do hop on over to my Youtube to subscribe to see more, plus subscribing would give me a good indication of whether you'd like to see more videos? I'd love to hear your thoughts.
Anyway, I'm keeping this post short and sweet, but I hope you have a great week!
Helen x