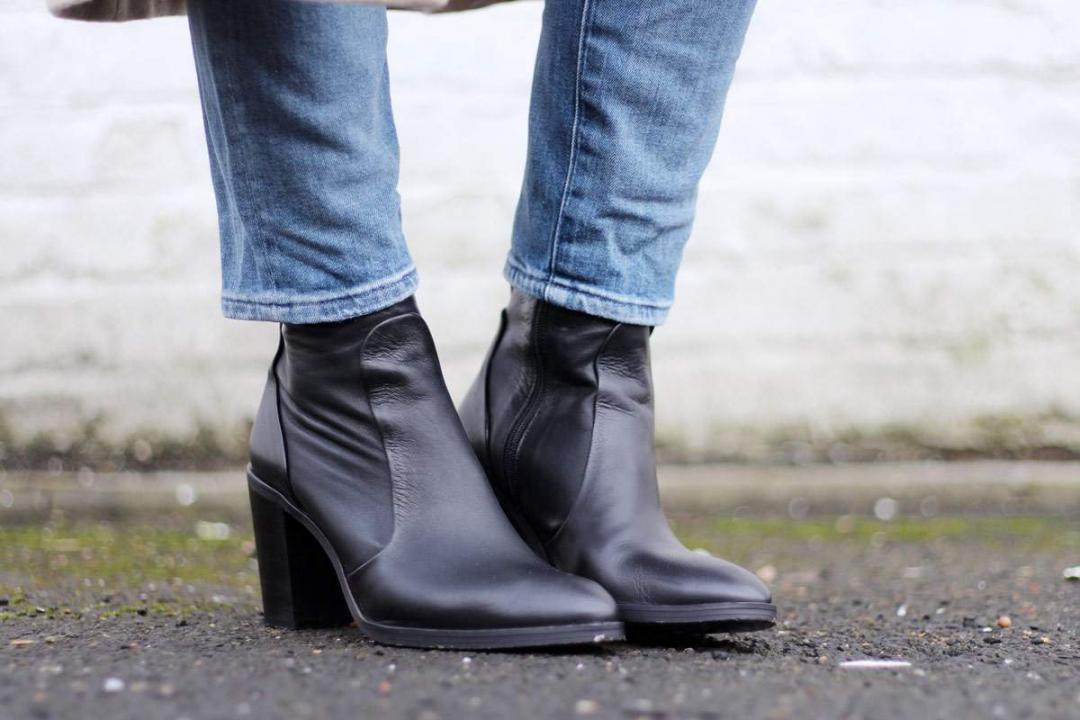 coat: Topshop | bag: Topshop | boots: Topshop | jeans: 7FAM | jumper: Mango
My boyfriend said I looked like a 90s business woman when I walked into the sittingroom wearing this. I would have disagreed, but I kinda see where he's coming from and I'm 100% ok with it. This outfit was originally supposed to be worn with one of their lovely dresses as part of the Christmas campaign, but the weather and lack of a photographer prevented this from happenin' so I swapped it for a more Winter themed outfit post – it is bloomin' freezing outside after all, isn't it?
Anyway, I was totally unsure about the coat when I first got it, but then I put this outfit together and I was like 'yup, love it' and the rest, as they say, is history. The boots are so nice too, as they're a 'sock' fit so sit close to your legs and end at a slightly higher, celine-esque length above the ankle which I adore. The size of this little suede bag, as well as the multiple compartments, is perfect for every day use or folding the strap in and using it like a clutch on a night out!
I think you'll be seeing a lot more of this coat over the next few months until the UK warms up a bit! What do you think of it?
Helen x
ps. check out this lovely blog: Carly Wynn and Madame Ostrich!