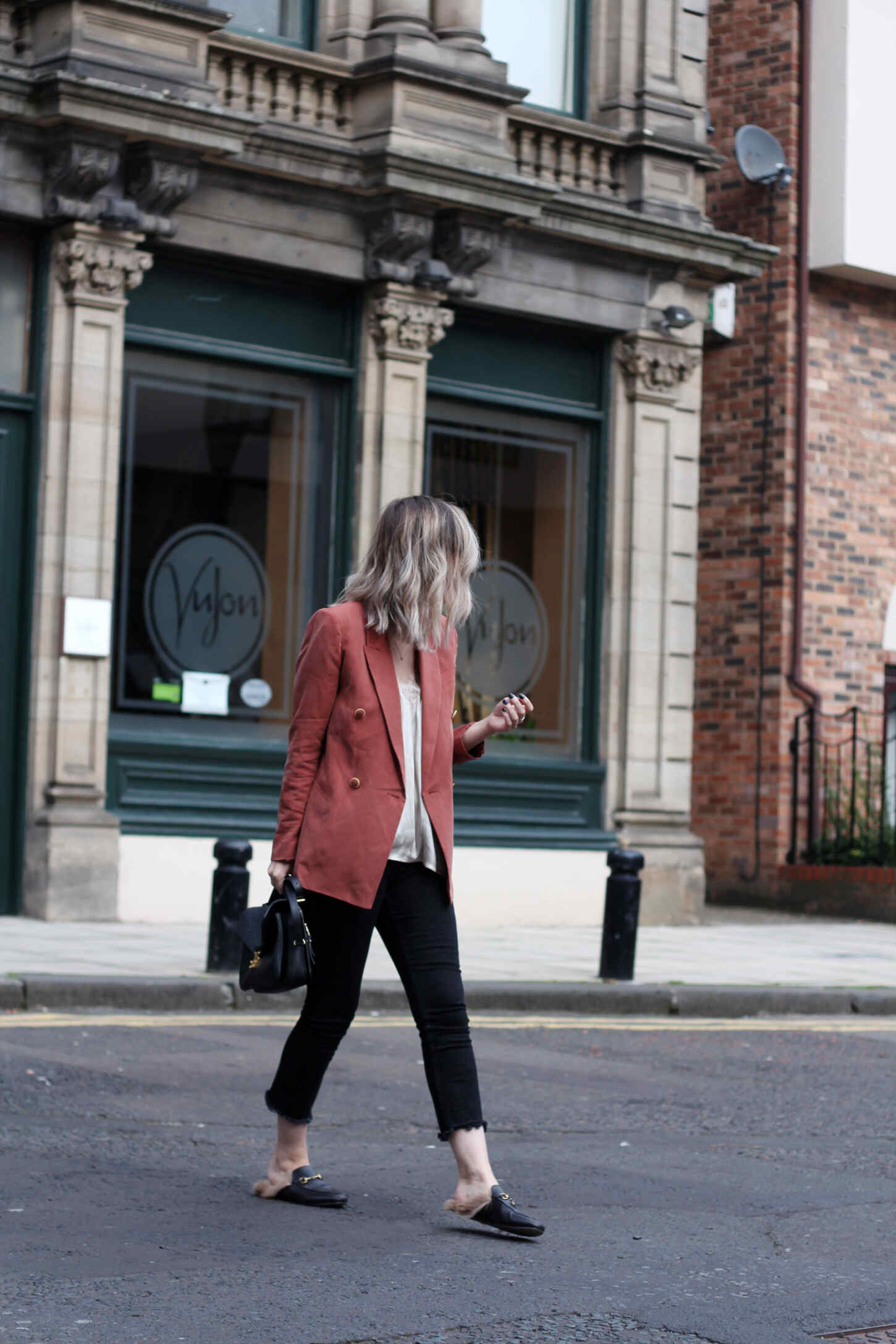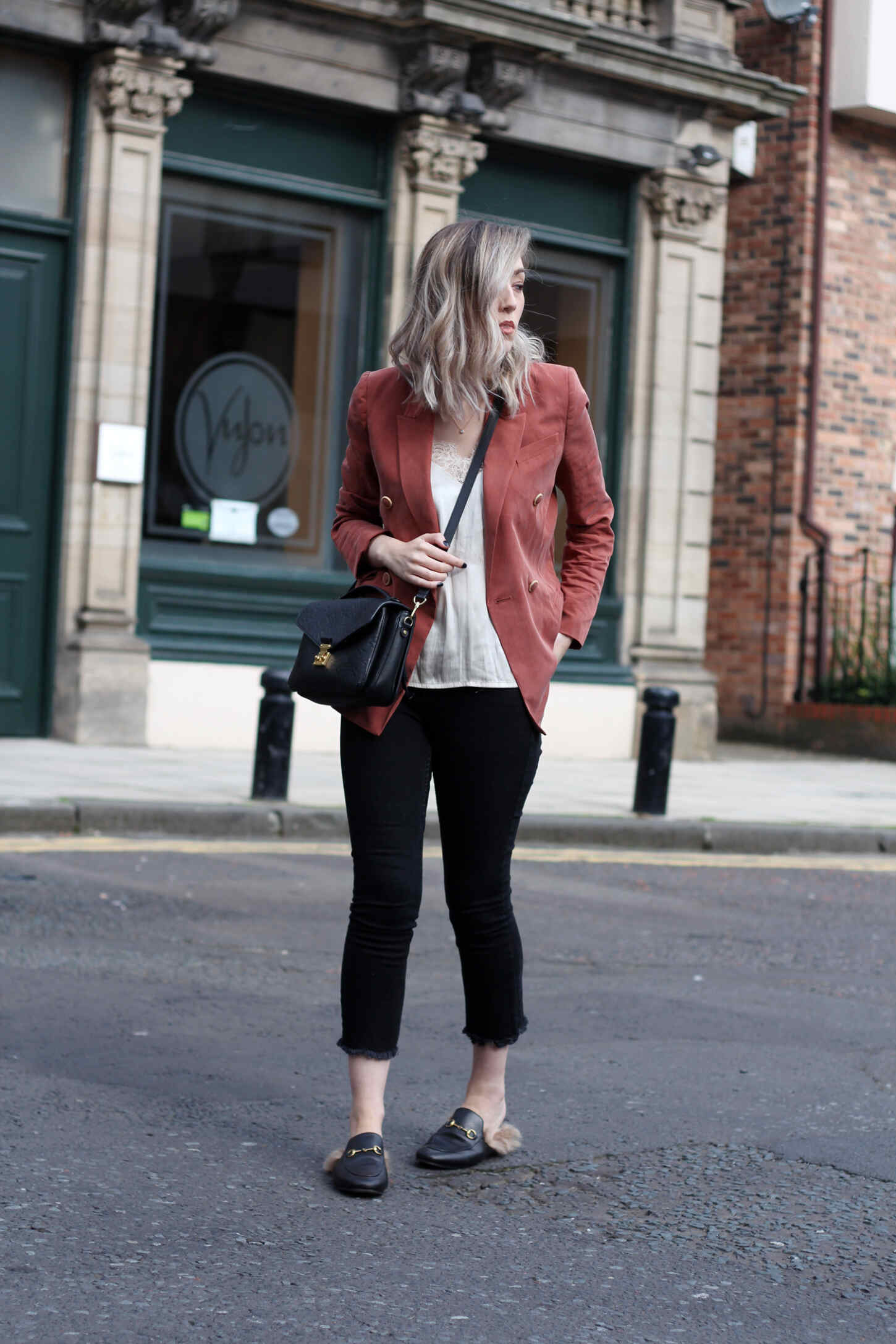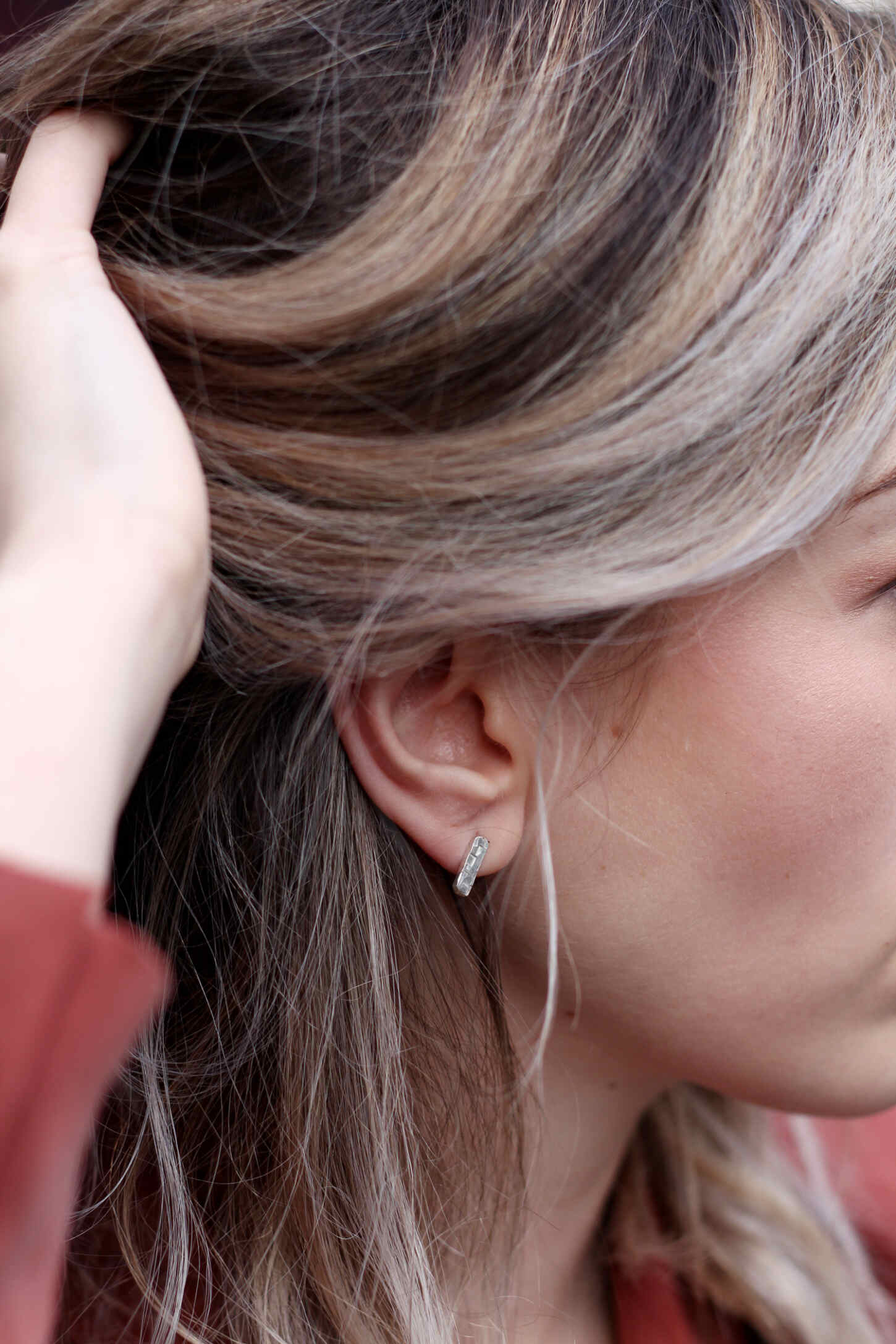 I spoke recently about how I was glad it was blazer season and here we are, with a new blazer that I'm rather obsessed with. How gorgeous is that peachy-terracotta tone though? And those vintage style buttons? The dream. I can tell I'm going to get a lot of wear out of this one as I think it'll layer so nicely under an oversized, belted coat in the Winter. I also managed to hunt down a silky, lace cami top that doesn't cost an arm and a leg - thank you H&M.
But anyway, ladies and gents, sartorial musings aside as that is not the focus of today's post. I want to discuss two pairs of beautiful earrings which you can see above. I'll be the first to admit I'm very lazy with my jewellery. I pretty much wear the same necklace every day, I rarely change up my rings and I typically have the same teeny hoop earrings in all of the time. So, when I had the chance to pick some new jewellery from JewelStreet, I decided to get some new earrings in an effort to switch up my style more often.
I went for two pairs from the brand Lily Flo Jewellery, who are a London based brand, offering beautiful and minimal jewellery so they were the perfect choice for me. I don't really do the whole statement thing and prefer to keep everything simple and quite delicate, which is what Lily Flo are all about. They have a gorgeous range (I love their new falling stars collection) of sterling silver, gold and rose gold so there's something to suit everyone.
What I loved about getting the two pairs I picked was that they ran out of stock so had to hand make them, just for me. How nice is that? I love shopping with independent designers as everything just seems so much more personal. Anyway, the two pairs I selected are both sterling silver and have a sort of hammered effect to them. I love how simple the bar design is and I've been wearing them loads. The hoops - although from this angle you can't tell - is actually only half a hoop, so I love the unexpected detail from that. You can tell they're lovely quality too!
So, if you're in the market for some new jewels, you should check out the JewelStreet website as they have a whole host of independent designers and gorgeous gems waiting to be shown off.
Helen x
outfit details