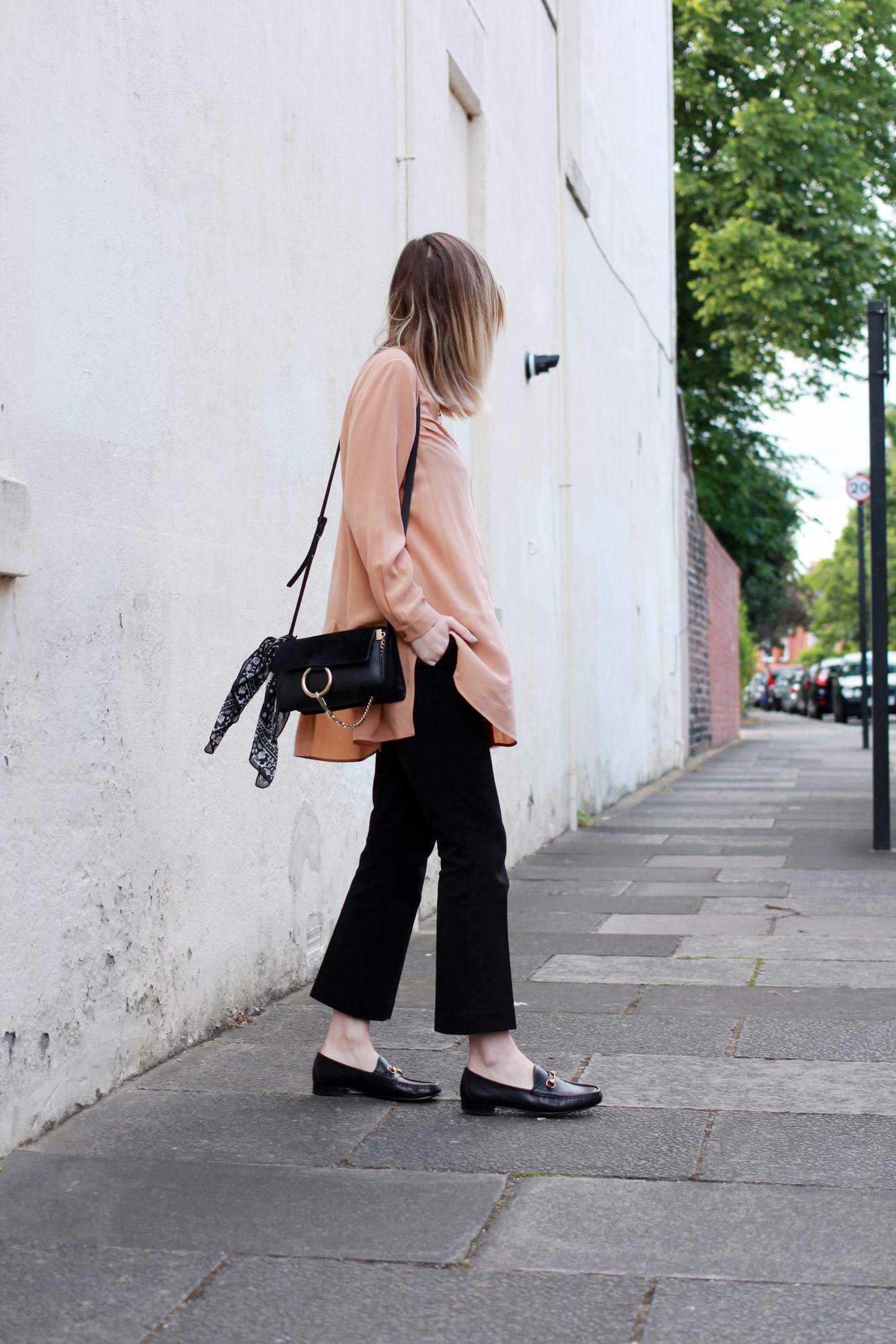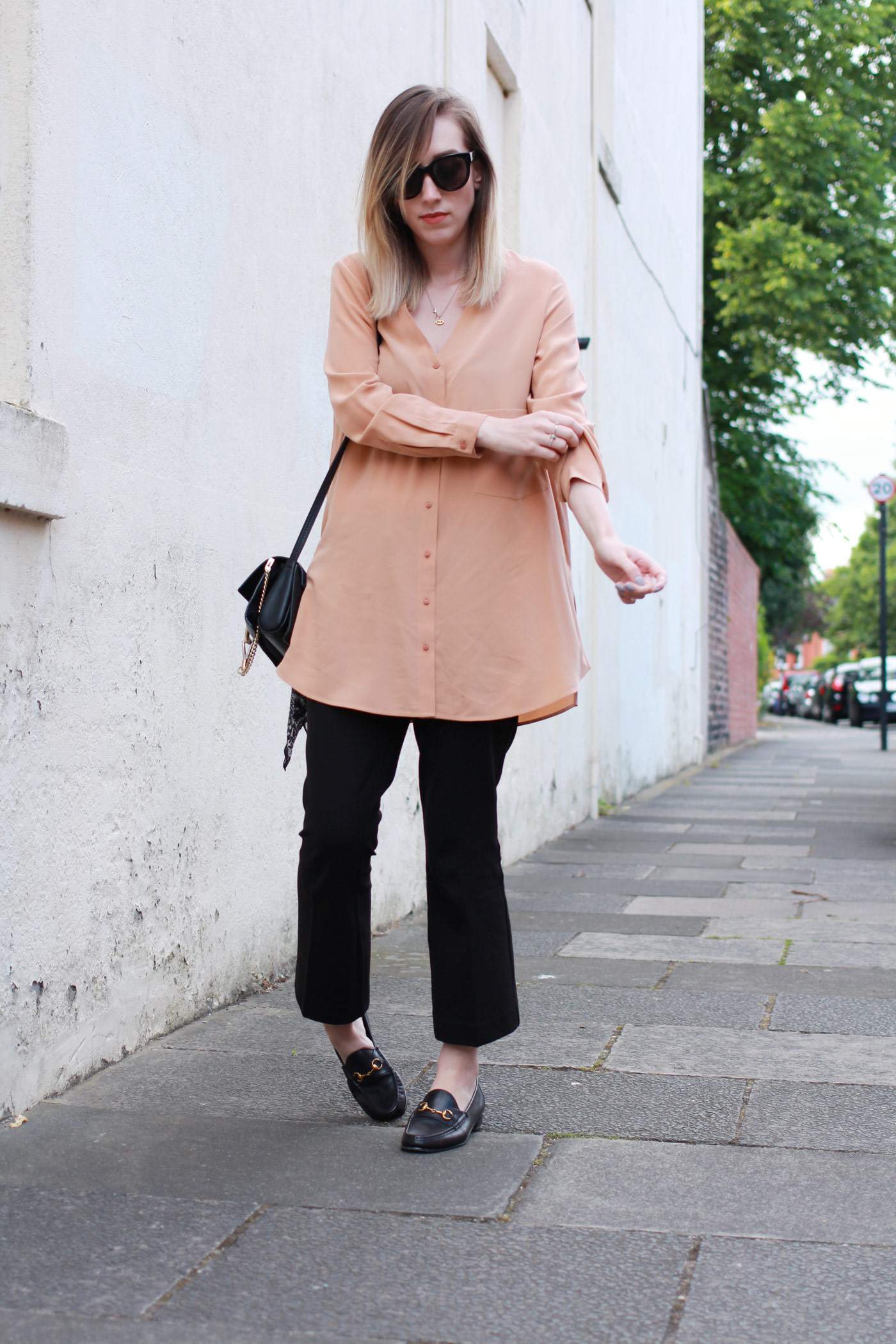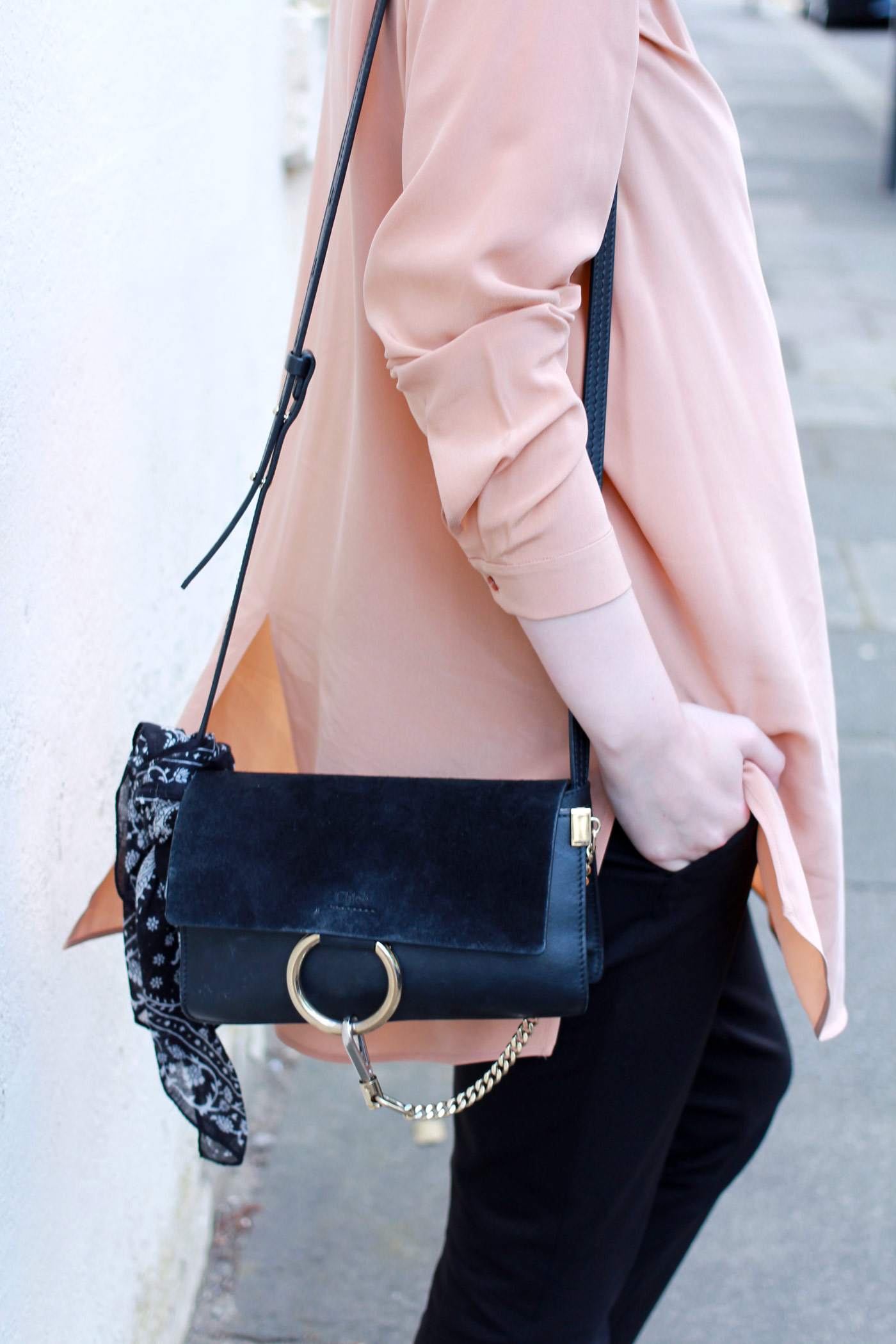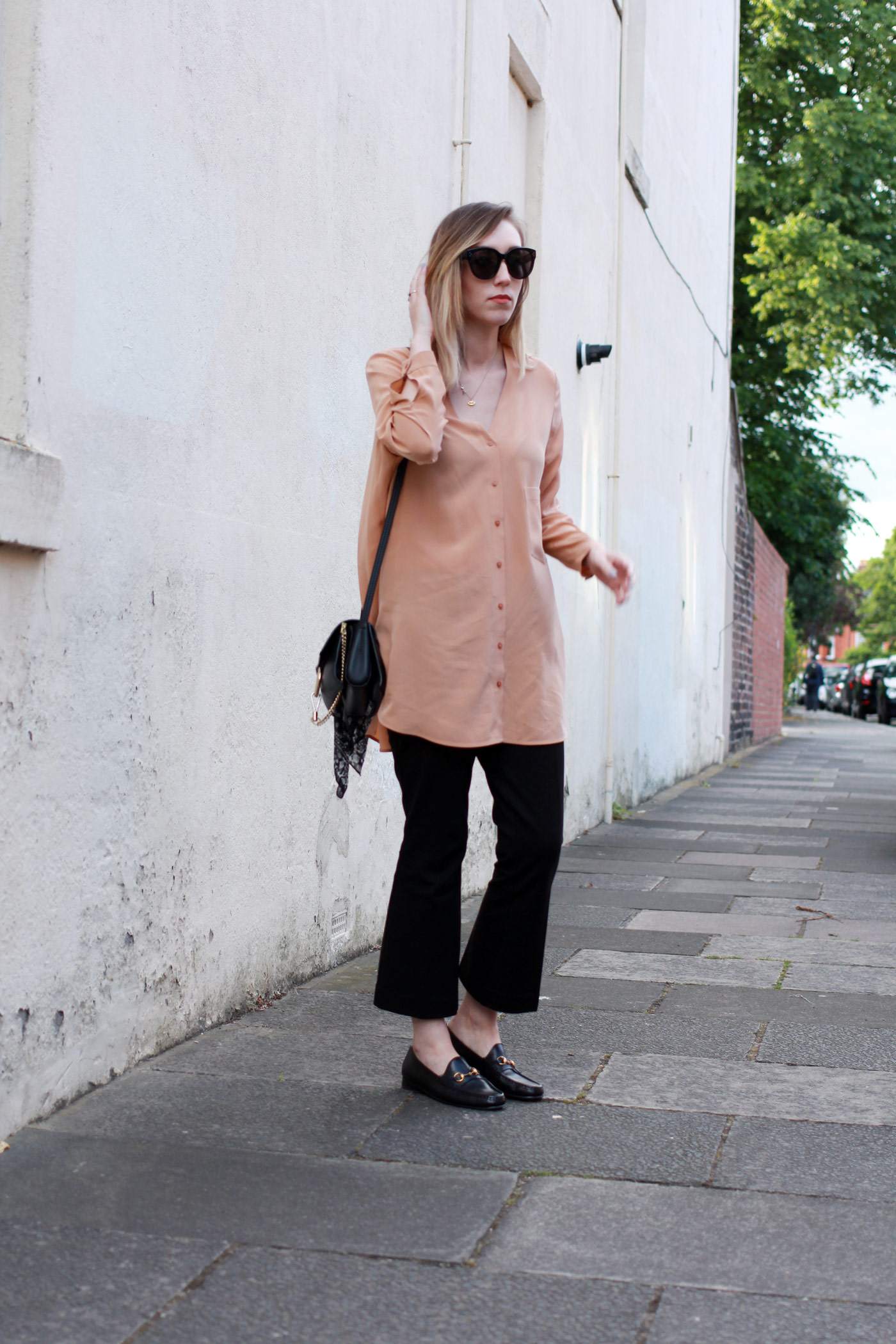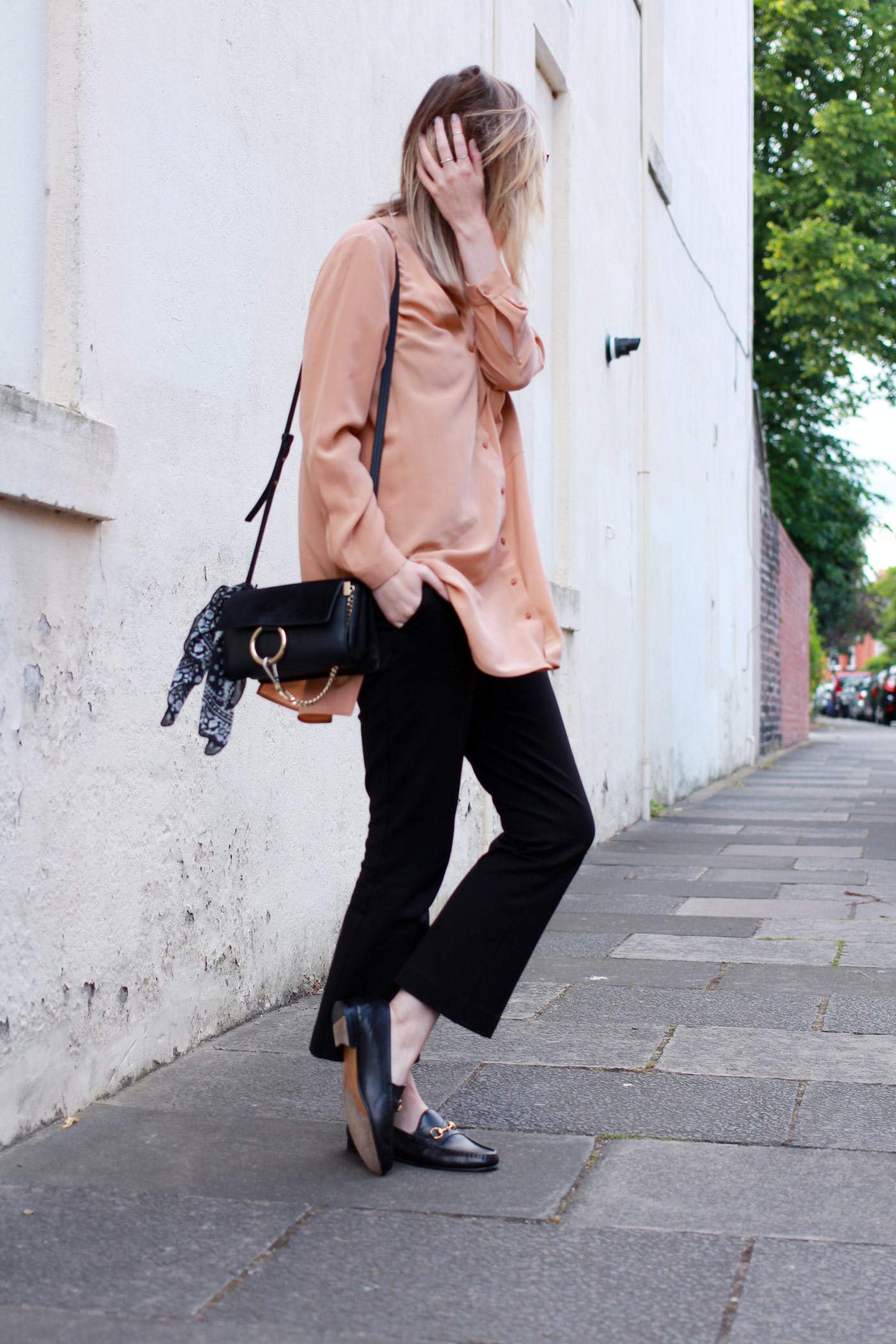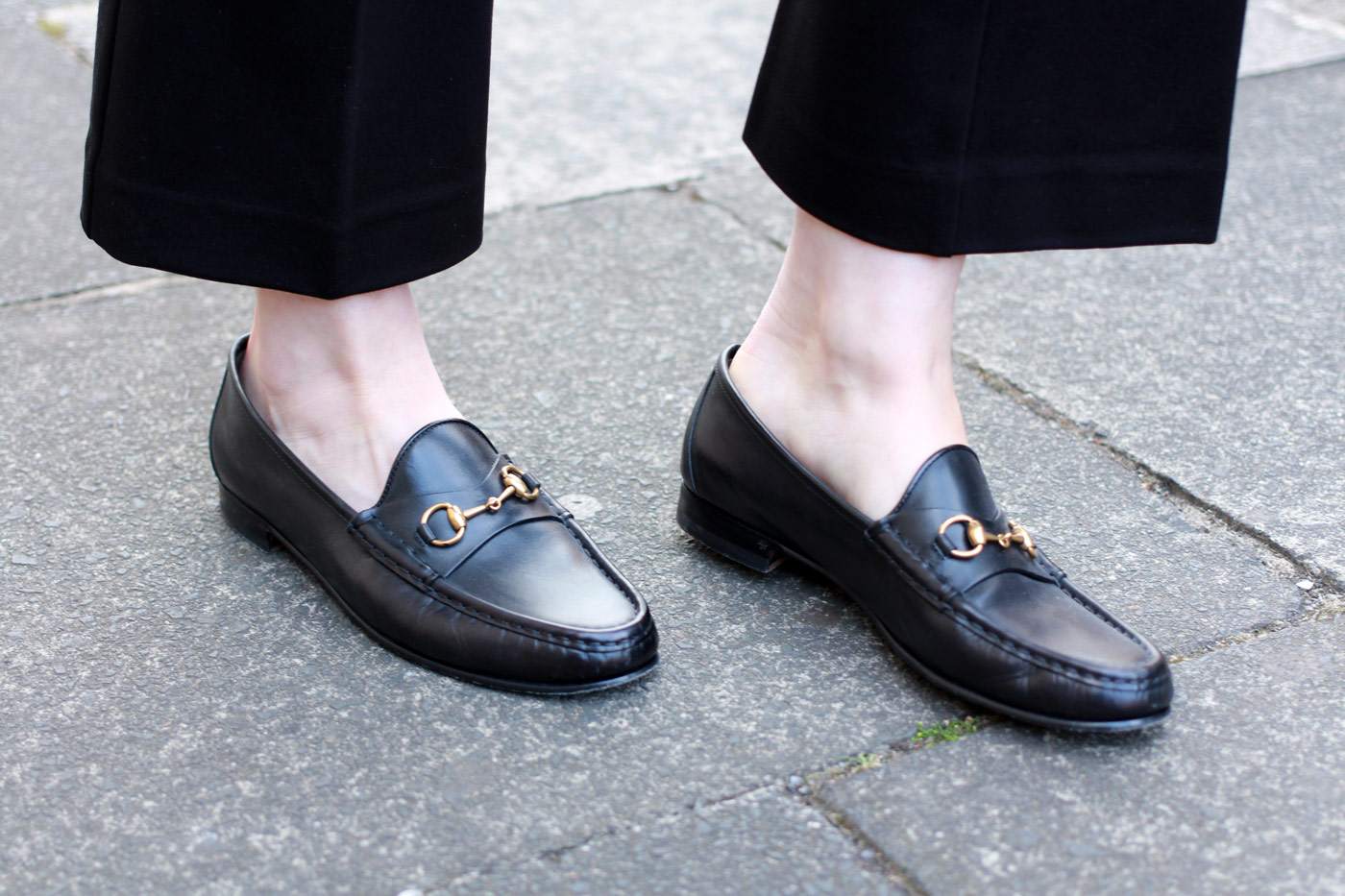 Shirt: COS | Trousers: Boden | Shoes: Gucci | Bag: Chloe | Sunglasses: Celine
I know my outfits on this blog are never anything to write home about in terms of how varying they are, but I've come to adopt a bit of a uniform recently. This consists of a leather jacket, an oversized shirt, some form of black pants, loafers and my Chloe bag which I can't seem to remove from my shoulder. It's cool enough for Sunny (rare) days in Newcastle yet keeps me covered so I don't feel too try-hard-at-a-summer-festival, if you get me. It's a combo that works and looks a bit timeless, but the oversized style means I can hide my food baby easily too.
Speaking of the trousers though, I'm never usually a fan of trousers to be honest. They're usually a bit too tights, a bit too high and uncomfortable to wear but, dear readers, the Boden ones above are literally the best things I have ever worn. I swear. They're insanely comfortable, stretchy but not too much and structured enough so they hold their shape perfectly. I can see myself literally living in them from now on and if the other trousers are the same as this, then I may have to buy them all! I love it when you find something you adore, especially when I'd pretty much written trousers off as something I'd never be able to find in the perfect fit – yasss.
Anyway, hope you have an amazing week! I'm in Venice but I'll be snap-vlogging (username: thelovecatsinc) and posting on instagram everyday.
Helen x
ps. Check out these two blogging babes: My De Beauvoir Diaries and Cherry Pie!