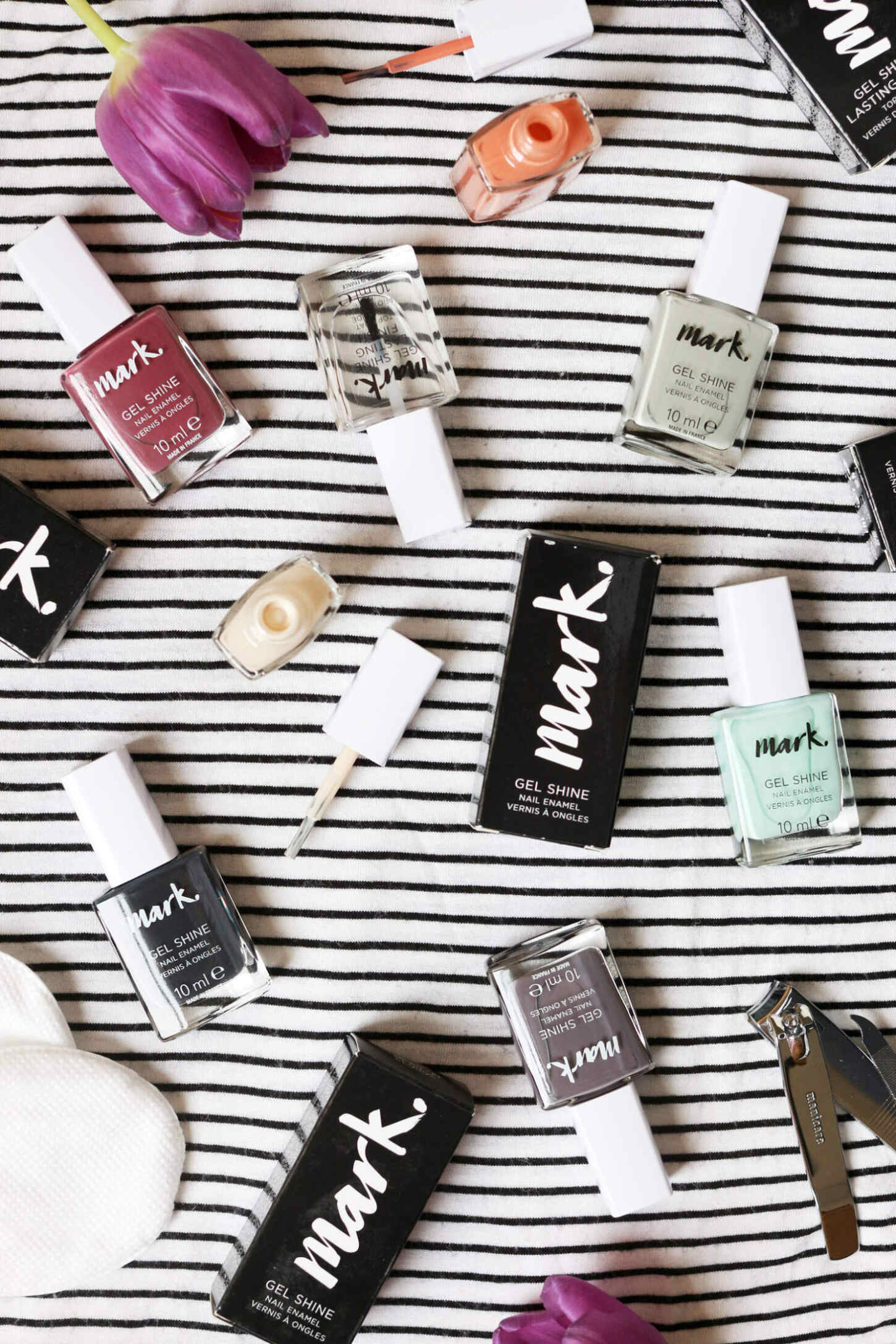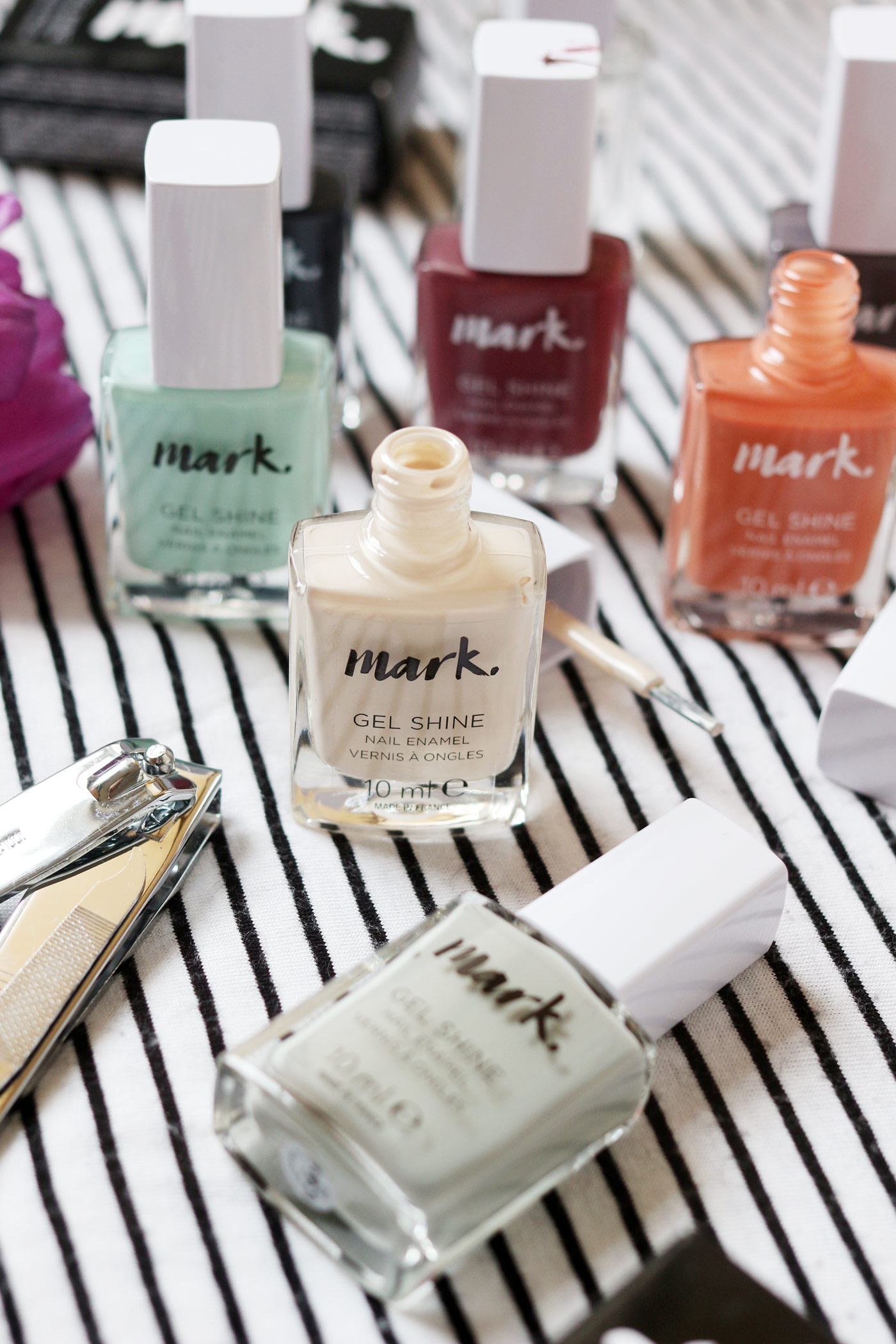 I have another new launch for you today in the shape of a nail polish brand called Mark. Exclusively available from Avon, Mark is a range of trend-led polishes with a gel shine finish. I've been testing them out - you may all know how much of a nail polish addict I am - since they arrived last week and I must say I'm rather impressed so far!
I've tried all of the shades on my nails now, as you can see above, so I'll just quickly run through the shades:
Bittersweet - a warm, slightly muted peach-orange tone
Nudeitude - a nude-cream tone
Mauvelous - a berry-mauve shade (I love this one)
Charcoal Smoke - a dark almost black-grey (wearing this now and I love it!)
Sweet Pea - a creamy pastel mint
Moody - a mid-tone grey with a slightly purple undertone (perfect for purple nail designs)
Head in Clouds - a muted light khaki green
Most shades - aside from Nutitude - are opaque in two coats which is great. Drying time is ever so slightly longer than I'm used to (Essie etc) but that may be because it feels like a slightly thicker nail polish, more 'gel' like which the name suggests. They do dry to a wonderful shine even without the top coat (also good) which is important to me, as I can't have dull nails - they have to blind people with how shiny they are! I've been decorating the house and they seem to be standing up to chips fairly well too. I imagine they would do great in a normal every day setting!
All in all, I really like this nail polish range! They're bringing out 35 shades in total this March, priced at £7 each for 10ml - not too bad given the quality of them! I really want the rest of the shades in the range now...
Helen x