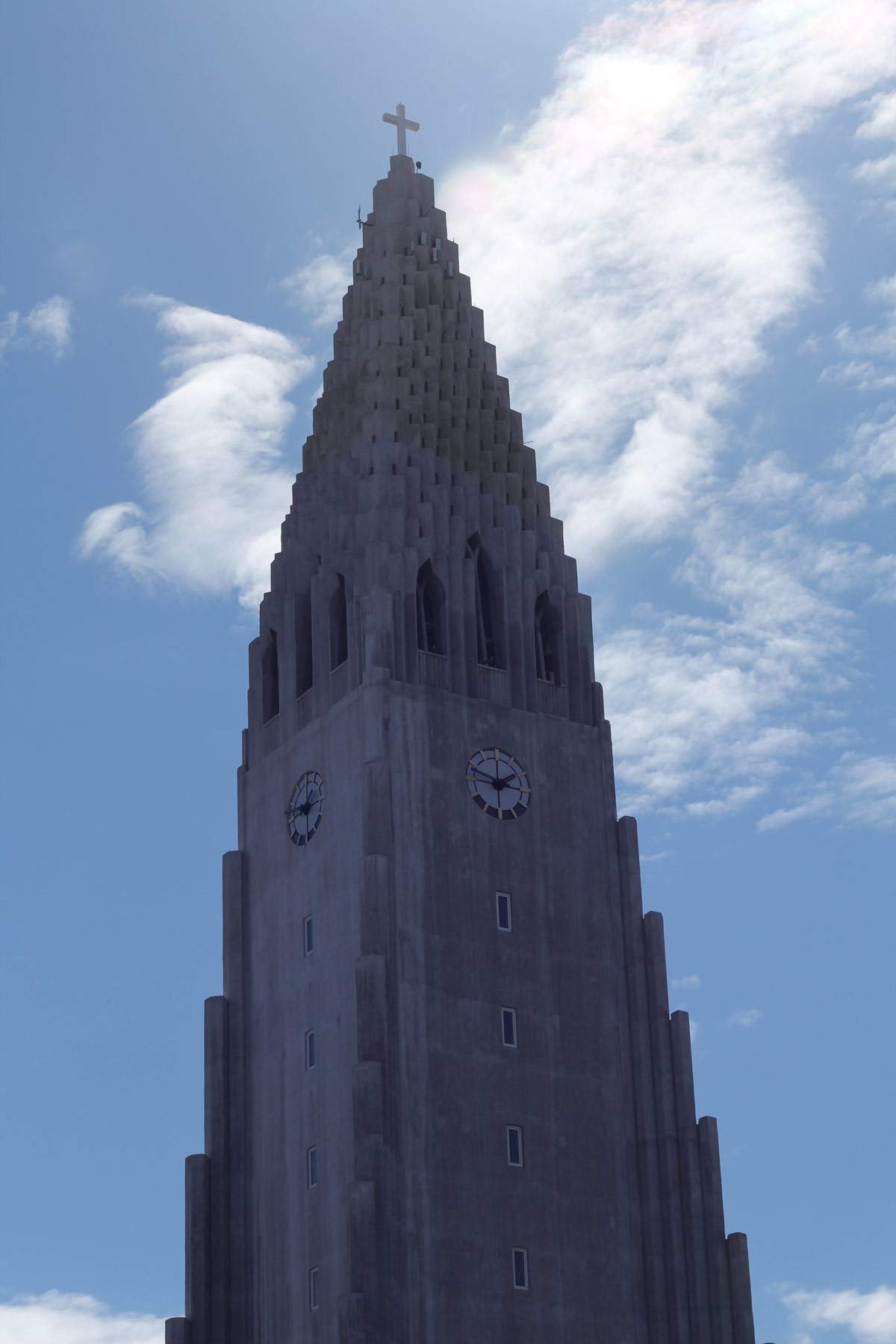 I'll keep this intro short and sweet, but this is my final Iceland post (sadly) before I move onto my normal content. I've already blogged my photo diary and my favourite places to get food so this post is all about the things I got up to! I've really enjoyed putting this content together and it's desperately made me want to get straight back on a plane, so I hope you've been lovin' it too.
Hallgrímskirkja Church
This is definitely one of the biggest tourist sites in Reykjavik but it's for a damn good reason – those views! There's a little lift that takes you all the way to the top so you can see a full 360 view of the amazing city and mountains. With Reykjavik city centre being so brightly coloured and each house being different, it's really beautiful to see from up a height and it's pretty much just a rainbow! Definite trip highlight for me and not bad for just over £5.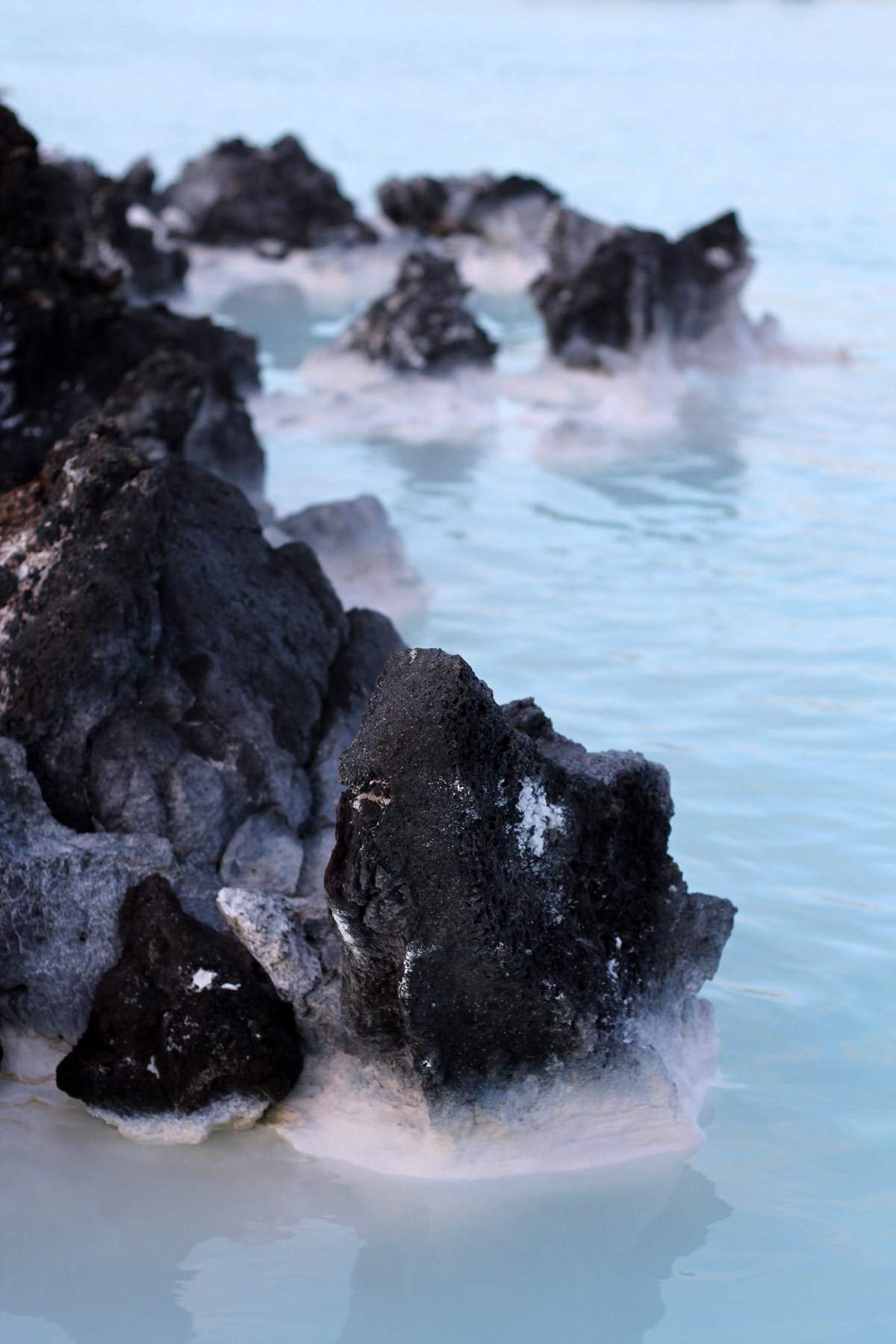 The Blue Lagoon
I do have a photo of me in the actual lagoon, but I need to get it off Hannah's camera but it was just as amazing as you'd imagine. It's sort of like having a bath with a load of strangers, but it's weirdly ok! The water is super warm (we actively went looking for the hotter parts as it's just glorious!) and you get the silica mask to put on while you're in there, which is sort of similar to a clay mask in its effects. We also got the algae mask too, as it really puts the moisture back into your skin because the first one – combined with washing it off in the rather salty water – makes your skin feel a bit dry!
As you can imagine from it's name, the water is a beautiful pale blue shade with rocks all around (and on the bottom, watch your step). You can't really swim or anything as it's not that deep, but it's just so relaxing to float around in and it doesn't even feel that cold with your head out of the water, either.
With it being such a popular tourist site, it's around £30 for basic entry (bring your own towel) but we paid just under £45 to get the second mask, a towel and a free drink at the in-pool bar (typically super expensive) which was 100% worth doing in my opinion!
The Golden Circle
Everyone's gotta to this tour, right? We did the express tour which only lasts 6hrs as we wanted to get breakfast/lunch and have a bit of a wander beforehand. The tour takes you to the Þingvellir National Park which is a huge lake surrounded by snowy mountains – apparently a great hiking spot! It then goes onto Gullfoss waterfall which is huge and really amazing to see, even if you do get sprayed when standing wayyy back, but totally worth visiting. Finally, there's the Geysir geothermal area which is really cool to see. The larger one (2nd photo from the end) shoots water every eight minutes and it can reach about 98ft high – I nearly died when it first happened as I wasn't paying attention!
It's a nice little afternoon trip to go on if you wanna take in some key Icelandic sights but don't want to spend too long! It cost around £44 per person thought Greyline Tours, as I found a 10% off code online and they picked us up right near where we were staying too.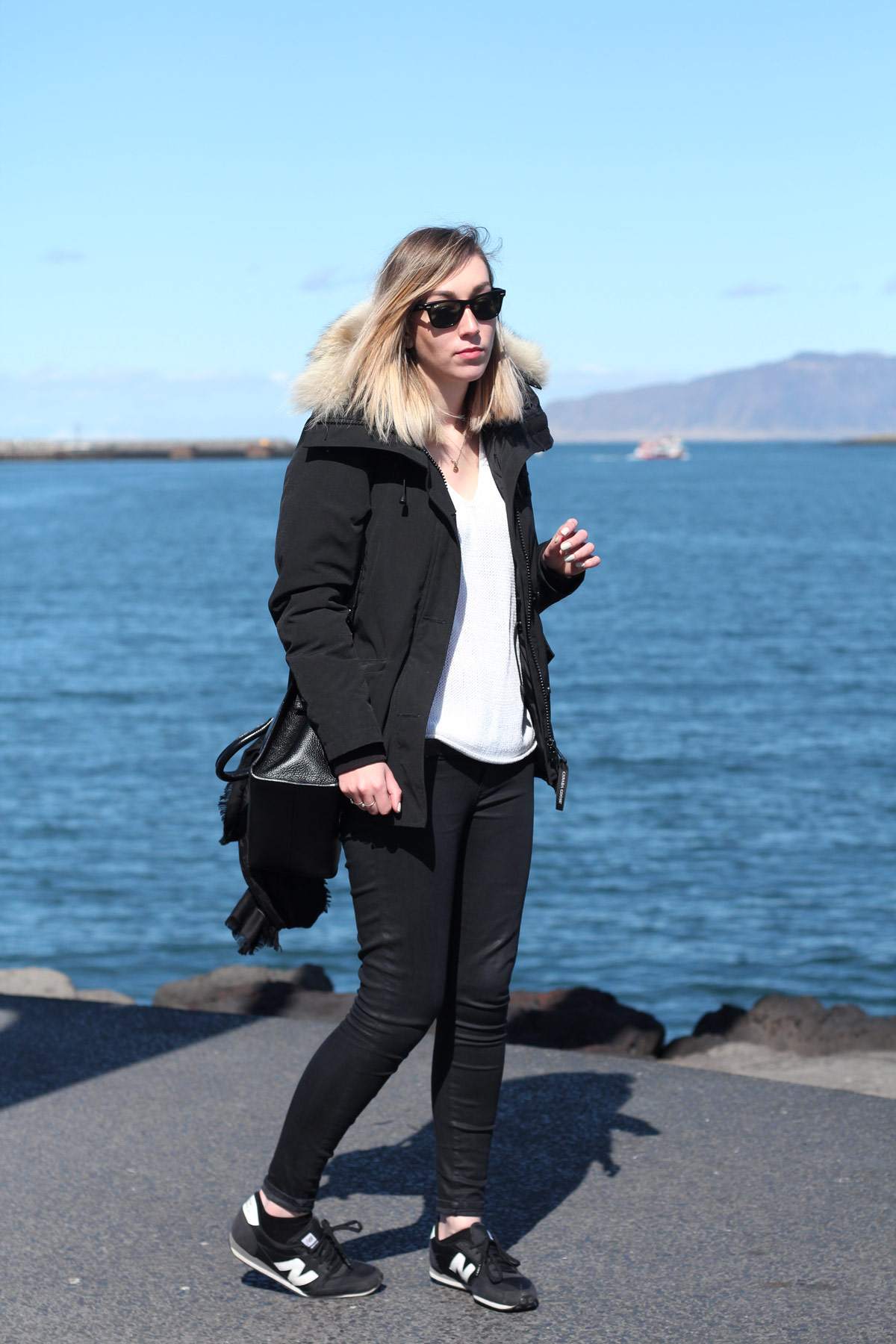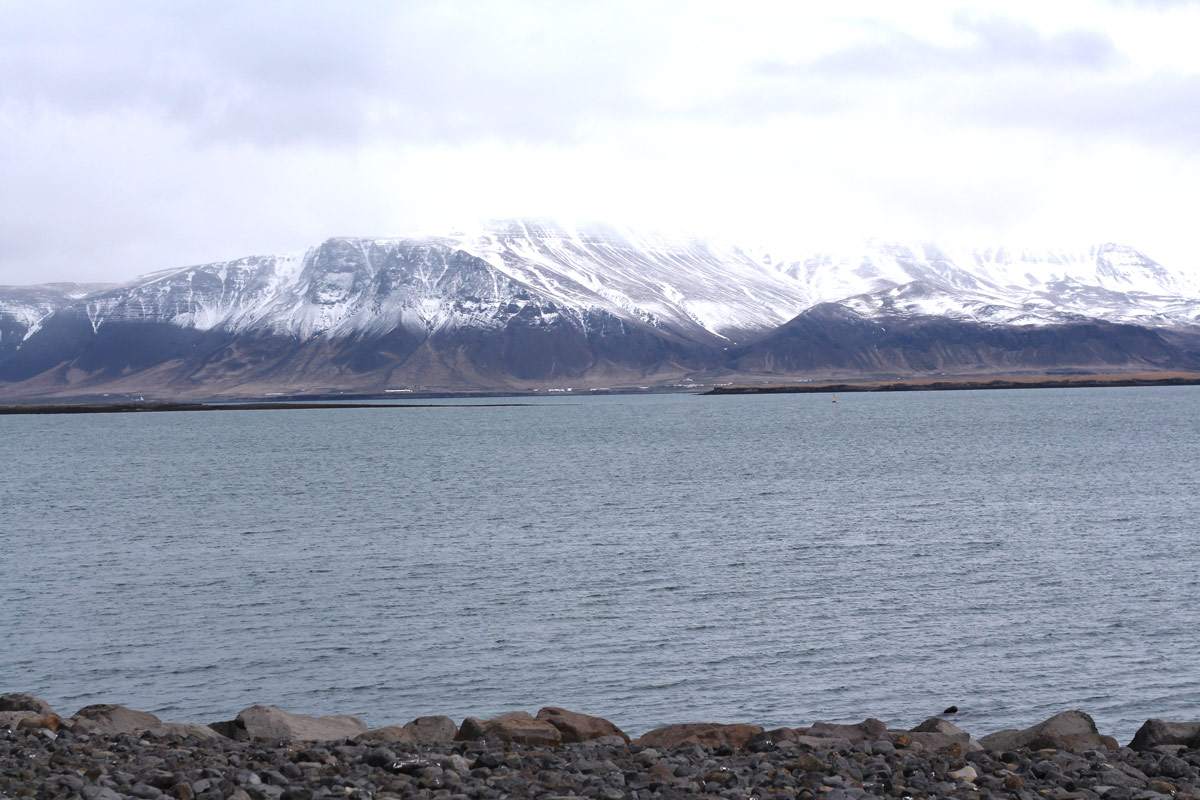 The Harbour
We were a five minute walk from the harbour but it's so worth popping down – that view! It's insane to think that's the view people have every single day, I'd never get bored of it. Anyway, there's some great restaurants (and fish and chip places!), the Solfar statue ('sun voyager' – to symbolise discovery and travel) and the amazing Harpa concert hall which I stupidly didn't include a picture of, but it's so beautiful – the outside of it reminds me of iridescent wings (sounds weird, but when you see it, you'll know what I mean).
You'll notice there's been a distinct lack of proper outfit posts because I felt oh so unglam in my Canada Goose and Doc Martens! So the above snaps are pretty much all I wore for the four days I was there, practical and warm, even though it was apparently warmer than Newcastle on one day!
Where We Stayed – Air bnb
I just wanted to give a little shout out to the place we stayed at too, incase you're thinking of travelling there yourself. We booked it though Air bnb which was super simple to use (if you haven't used it before) and the guys who own it were really nice, too. I was emailed lots of tips and advice on the local area before we arrived and it was in a super clean condition, with all of the essentials and even the heating on when we came in. I loved the minimal yet functional style of it and even the sofa bed was super comfy, so it was a total winner for me! Location wise, it couldn't have been more central – five minutes to the harbour, restaurants and bars on our doorstep, everything seemed super close which was perfect.
You can find it here priced at £72 a night (£36 each – not too bad!) and I would totally recommend it!
So that's my final Iceland post – I'm hoping to go on more travels asap (lottery win, perhaps?) or do more local, Newcastle based content if any of you are interested? I'd totally recommend Iceland to anyone though, it's a beautiful place.
Helen x
Check out these two amazing blogs: Oh Kalu Kalay and Mrs James Recommends!