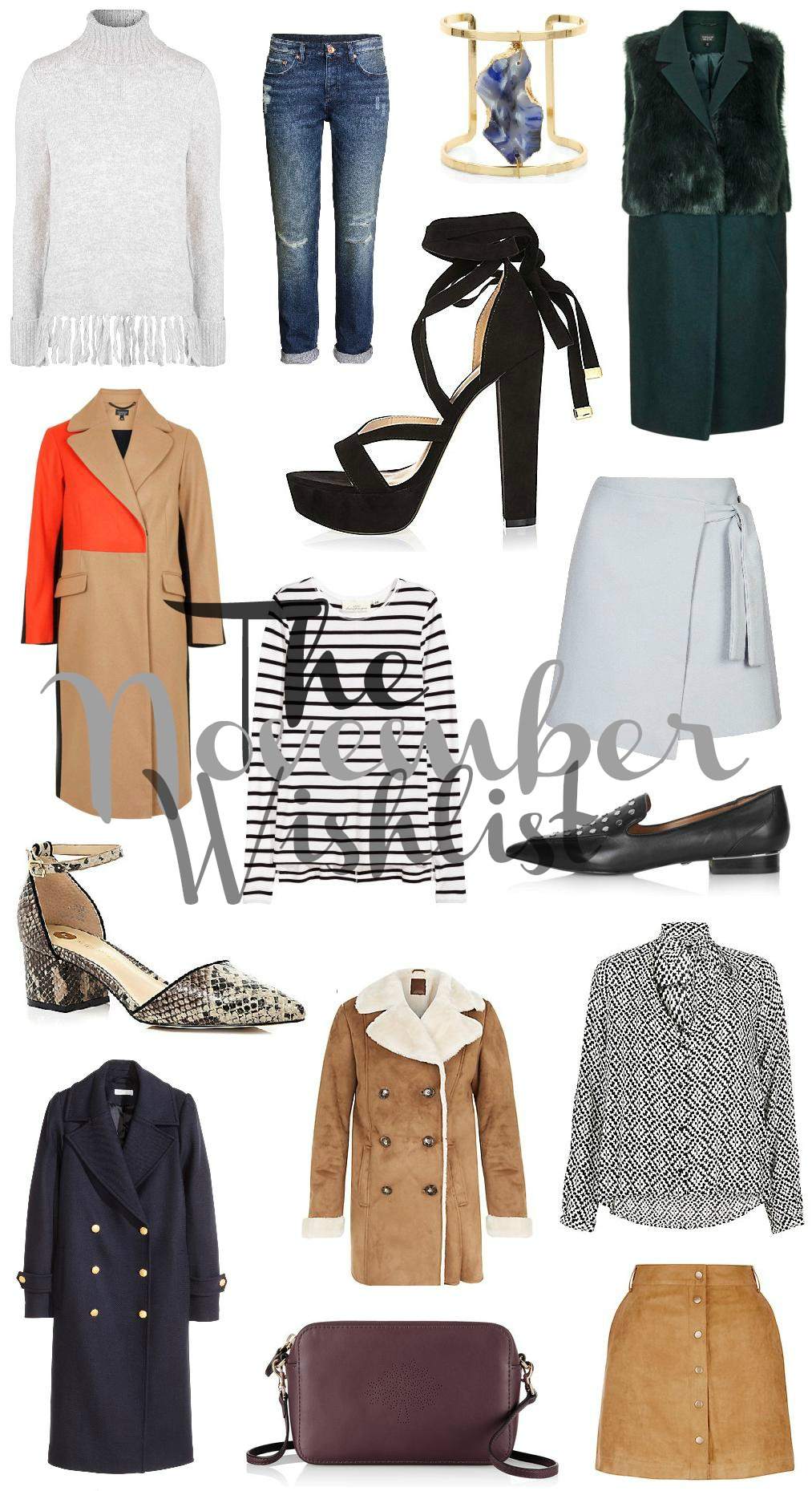 grey fringe jumper | boyfriend jeans | cuff stone bracelet | green half fur vest | black lace up heels | colour block coat | stripe long sleeved top | grey wrap skirt | black studded loafers | snake ankle strap low heels | navy military style coat | sheepskin coat | black and white pattern top | burgundy cross body bag | camel button skirt
Here we are – another month, another wishlist. I'm gonna have to do the cliche thing and say can you believe it's November already? This year is absolutely flying by, we'll be battling our way through Christmas crowds, freezing our bits off and explaining why some of us just really don't like the movie Elf… Having said that, I do love a good Winter wardrobe reshuffle so the above can happily come home with me this month.
In a nutshell, I'm obsessed with the following: sleeveless jackets (especially ones with fur), jumpers with tassels, sheepskin coats, wrap skirts, any kind of military details and super dark burgundy shades.
What are you after this November? Do check out my brand new Autumn giveaway – you can win the UD Naked 3 Palette and so much more.
Helen x