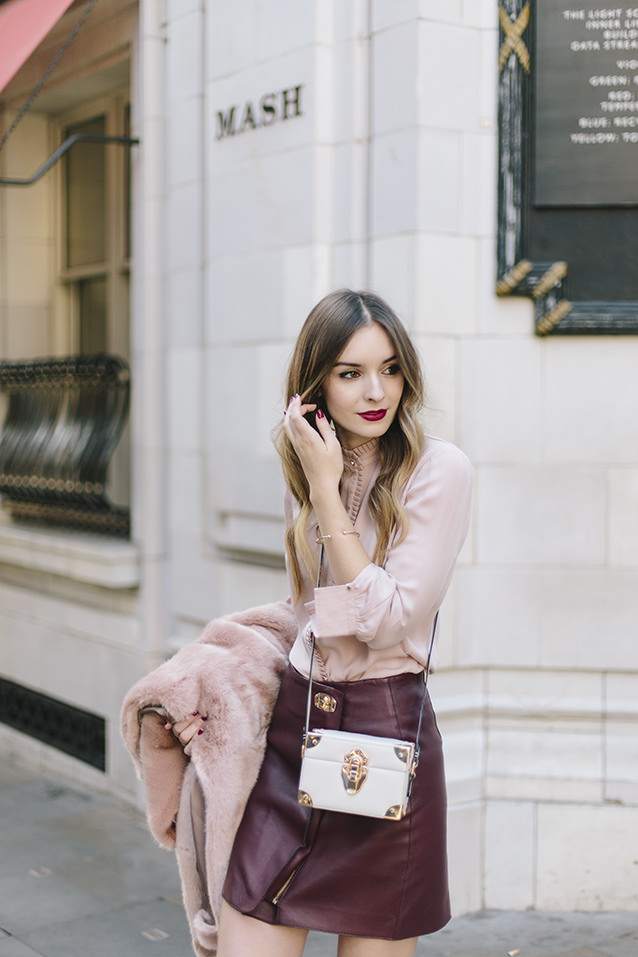 Though my style seems to be quite minimal and somewhat modern, I have a huge love for vintage clothes and style. I used to be absolutely obsessed when I was 18-21 and picked up bags and bags of vintage goodies (especially from that huge store in Manchester city center!). I used to wear cute girly 60s dresses, which seems so odd to me now, with beautiful collars and buy every oversized fur coat for Winter. I so wish I could go to London to have a browse for 90s tshirts and military coats so my wardrobe could have some more unique pieces in it. Rokit are awesome for these bits, having checked out there website, there's so many great items that I cannot wait to get my hands on. Sometimes I find it's great to mix up your style a little bit, and add a little vintage kick to your everyday wardrobe, Rokit is perfect for finding these items.
Anyway, I thought I'd do a little rundown of my top five vintage style bloggers or looks, whether they wear vintage all of the time or just throwback to certain era's with a modern twist!
First is Olivia from What Olivia Did (main photos above) not only inspired me to get that pink fur coat, but I've been a long term admirer of her style. Her posts are always so utterly perfect, wonderfully photographed and put together. She has an amazing sense of style and I love the vintage influences in her outfits!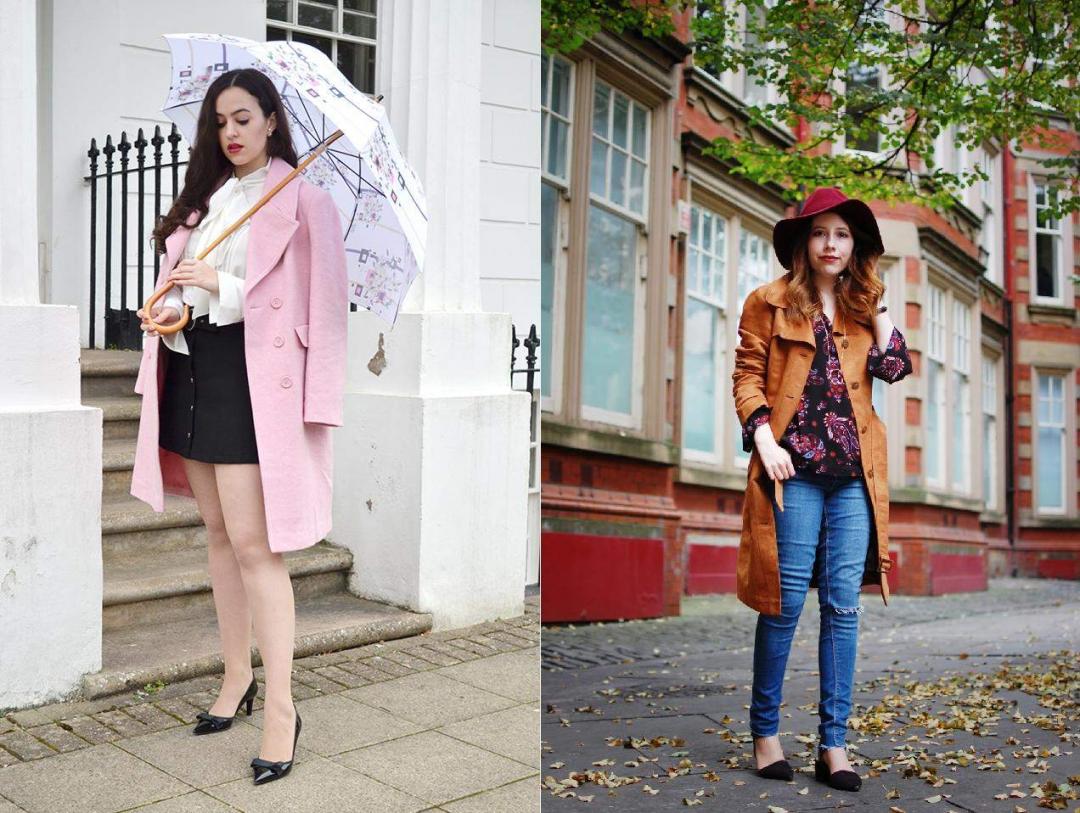 Second is the beautiful Arabella from Arabella Golby. Not only is she lovely, but she is the personification of chic. Gurl belongs in Paris or something because she's always so well put together with the perfect balance of ruffles and beautiful dresses and gorgeous heels. Perfect!
Third is my wonderful friend Amy from The Girl in the Bowler Hat. Knowing Amy personally, I can tell you that she's 70s obsessed. Give her a button up skirt or a suede trench and she'll be all over it. I love shooting outfits with her, as it's so nice seeing what she has to wear that day – it puts my monochrome looks to shame!
Fourth is Sade from In My Sunday Best whose blog I've been reading for years. Not only is she obviously stunning (follow her on snapchat, she makes me jealous on a daily basis!) but her style is something to be admired. Gurl knows how to rock a pair of cat eye glasses and looks absolutely impeccable while doing so. Her blog is 100% worth a follow!
Finally, it's the queen of vintage herself, Sara from Waiste. I admire her style so, so much. She has the perfect gypsy/boho/rock and roll look that I wish I could pull off. If I didn't like minimal stuff as much as I do, it's exactly how I would dress. Gimme flares, tassels, printed and wide sleeves any day of the week. Sara totally nails the dreamy 60s/70s aesthetic and I dare you to find someone who does it better.
Who are your favourite vintage style bloggers?
Helen x