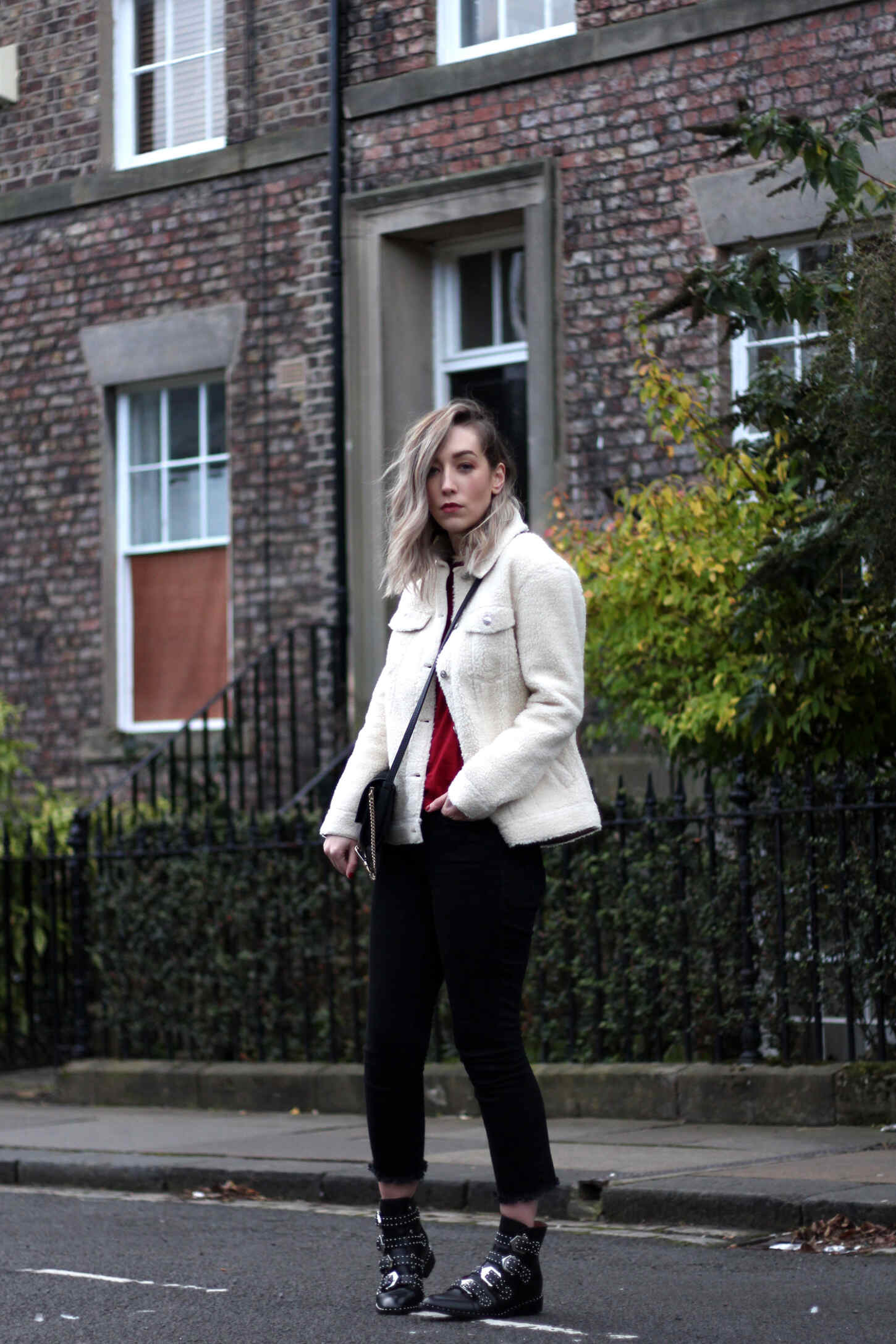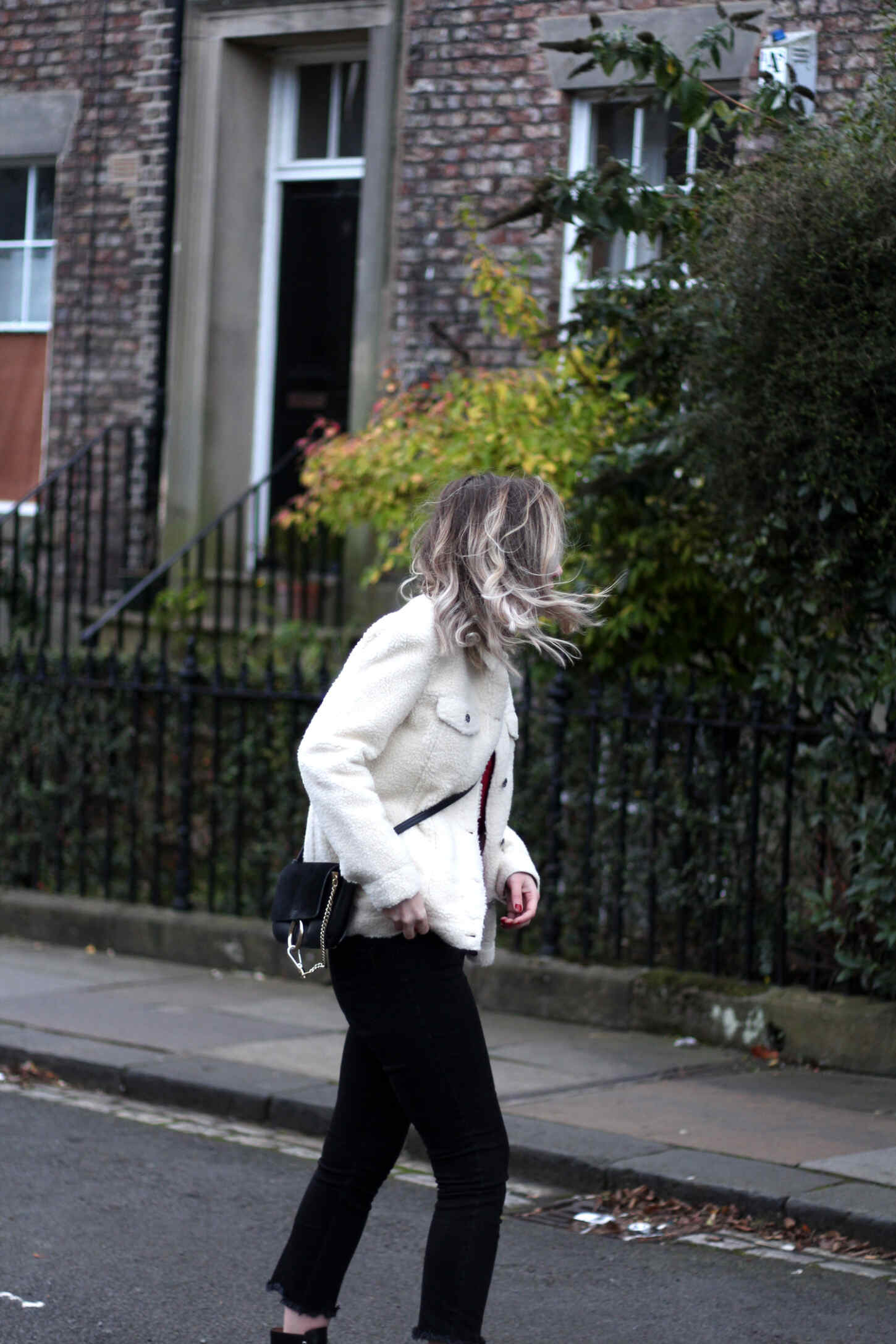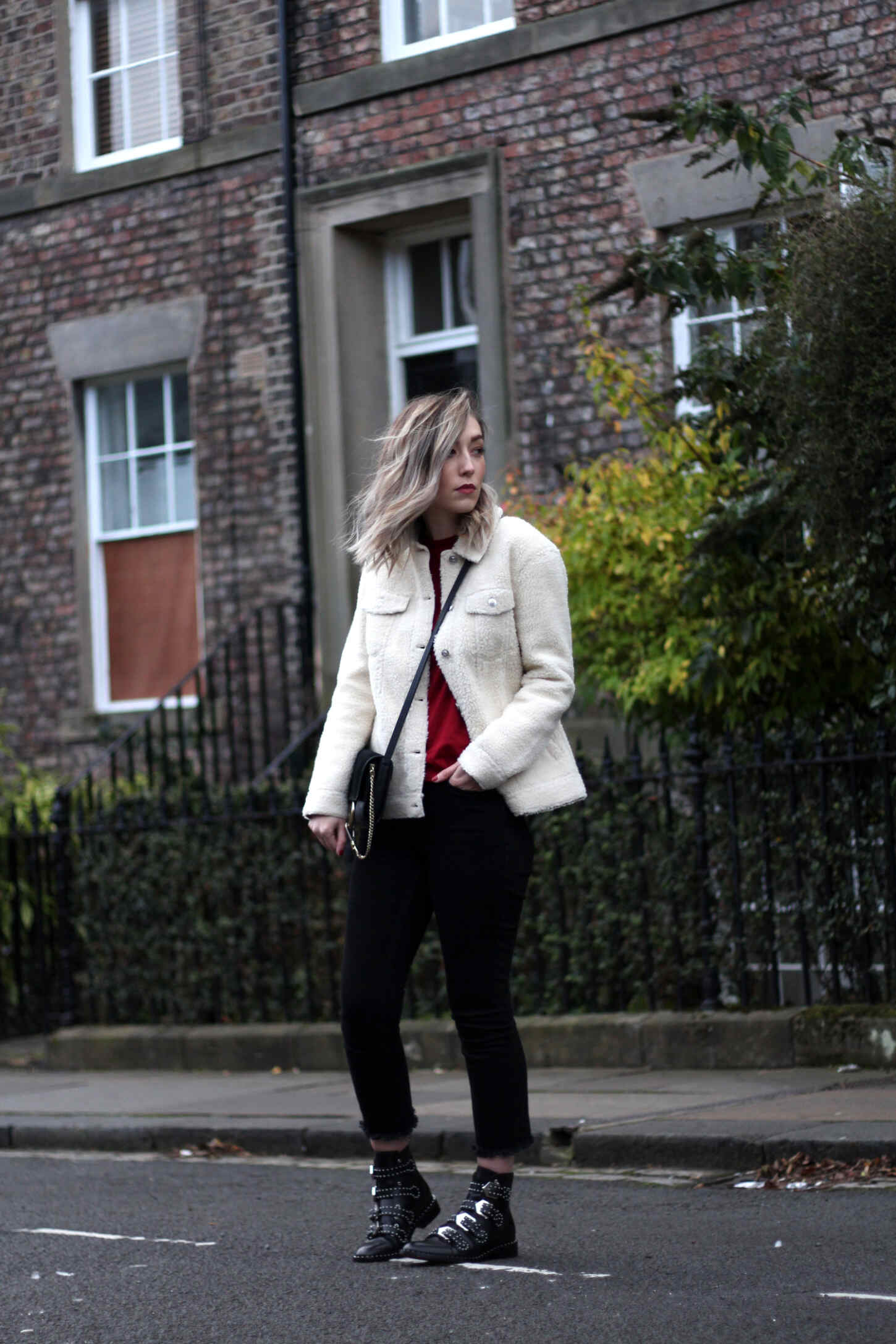 It's no secret that I'm always behind when it comes to trends. I've wrote about it on the blog before and prefer to refer to myself as a late adopter rather than sartorially useless (which is probably more accurate). Trends come and go so quickly that I'm often quite hesitant to part with cold, hard cash before we know if it's here to stay. Also, ever since I did a major clear out (holla Marie Kondo), I'm reluctant to buy things for buying sake as I'm quite attached to the empty space in my wardrobe, so spending an extra month or so to find something perfect for me is the way I wanna go.
So, in today's post, I'm going to talk about a few of the trends I am totally getting behind this A/W as I think they'll serve me for seasons to come.
It took me forever to find the perfect teddy coat. I love the big oversized ones, but I wasn't sure they were for me, then I saw my style icon Lucy in this lil number and I knew I had to hunt down something similar. After trawling the internet for about a month, I eventually stumbled across this one which was (and still is), conveniently, 50% off. It's oh so cosy and doesn't feel bulky either. Trend = accomplished!
Here's some of my other fuzzy faves: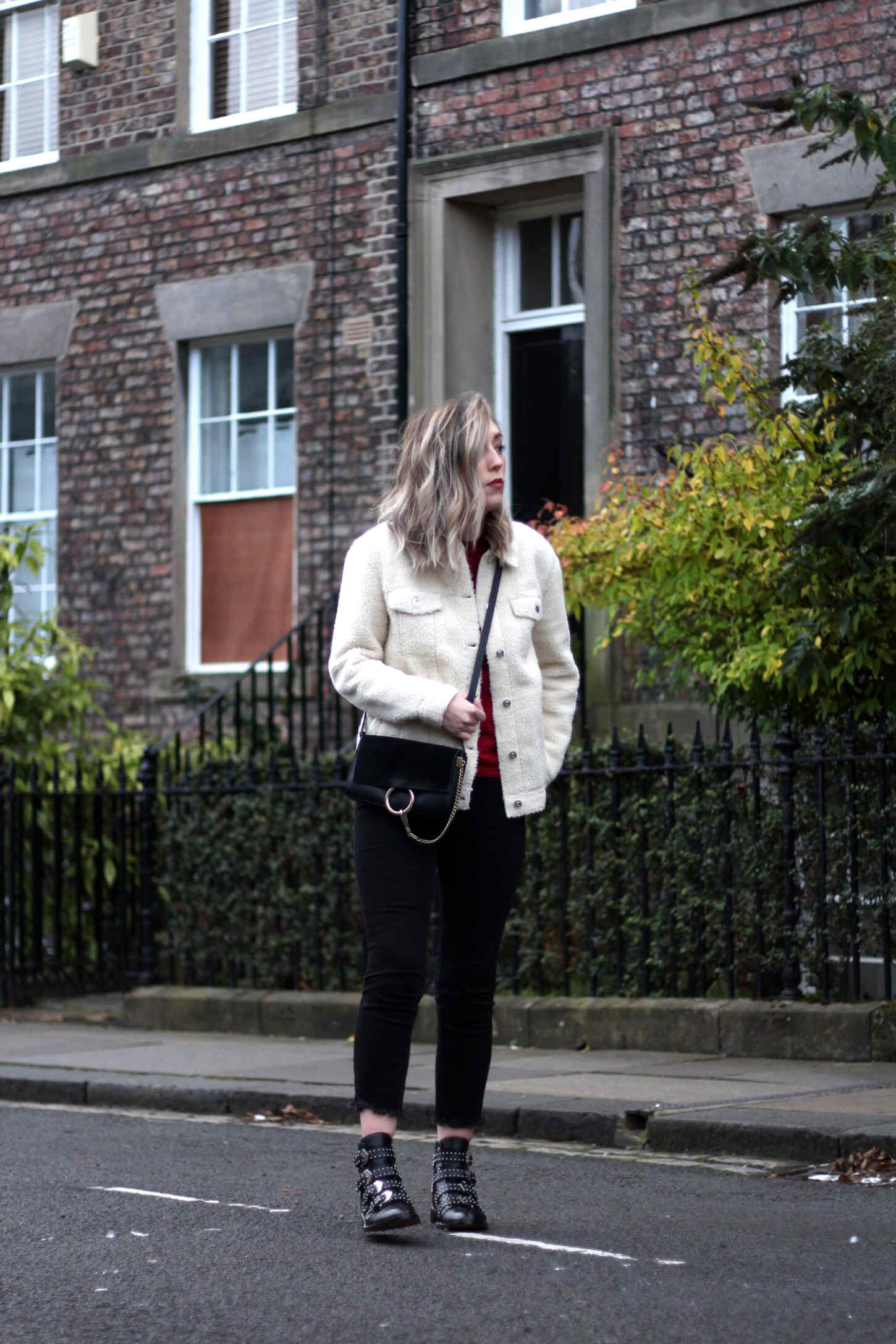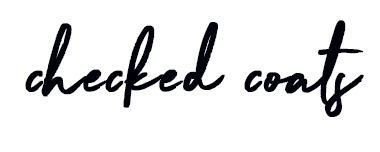 Now, checked blazers have been a big thing over Summer and into Autumn and I've already shared my thoughts on those, but my obsession didn't go away and coats were the natural next thing on my list.
In my last outfit post, you'll have seen my first foray into the trend with a beige toned number but there's something in the back of my mind which is making me want more. Have you seen any nice ones around?
Here's my favourite ones that I've found so far:
The puffa/puffer jacket. Yes, that 90s number that you hated when you were a kid but now you want to get all wrapped up in it like a duvet. I was so unsure about it at first, as, I'll be honest, I felt like a bit of a knob in one, but now I think I've found some perfect pieces that I'll be investing in in Winter. I picked this one up on a recent ASOS discount day and I can confirm is is snuggly.
Here's my other top picks below: