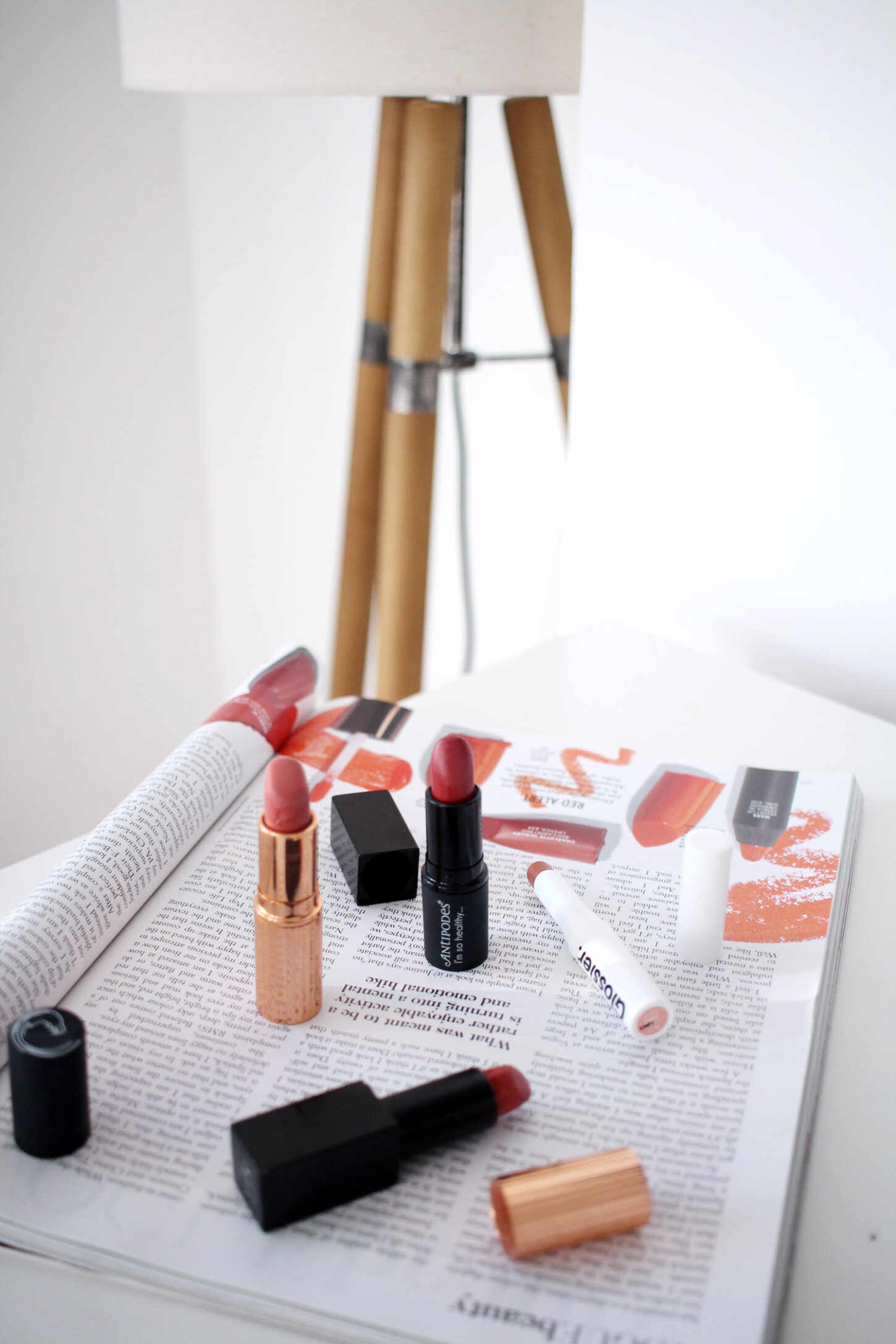 At first glace you may think they all look like the same shade, but let me tell you, in the same way I would tell my boyfriend about my four pairs of black skinny jeans, they are all slightly different.
I am obsessed with peachy-rose-red tinted lip shades at the moment. I don't know what it is about the promise of S/S creeping in, but my brain immediately wants those fresh tangerine, nude-rose hues - I become obsessed!
So, that's what I want to chat about today, the four shades that have been consistently on my lips for the past few weeks. Basically, as soon as people mention Pancake Day or Easter, as I know sunshine is coming and maybe, just maybe, I can stop wearing jumper soon...
Charlotte Tilbury Super Cindy
H E R E | I should have included this one in my 2017 Beauty Favourites post, but I completely forgot despite wearing it a crap-load last year. Super Cindy is part of her Hot Lips collection and is a satin-finish peachy-nude tone. I really do love this one and it's great for days when you want a bit of colour, but don't want to wear a full peach, orange or red. It's neutral enough to wear with nearly every makeup look, too.
Antipodes Lipstick in Boom Rock Bronze
H E R E | Last year I was lucky enough to meet the founder of Antipodes which was a really great experience. She was so nice, so enthusiastic and told us so much about her stance on natural and organic products. I've been using Antipodes since September 2012 (I have a 'haul' blog post to prove it) so I was happy when they brought out lipstick. This shade is a beautiful dirty rose-peach tone and is so flattering on.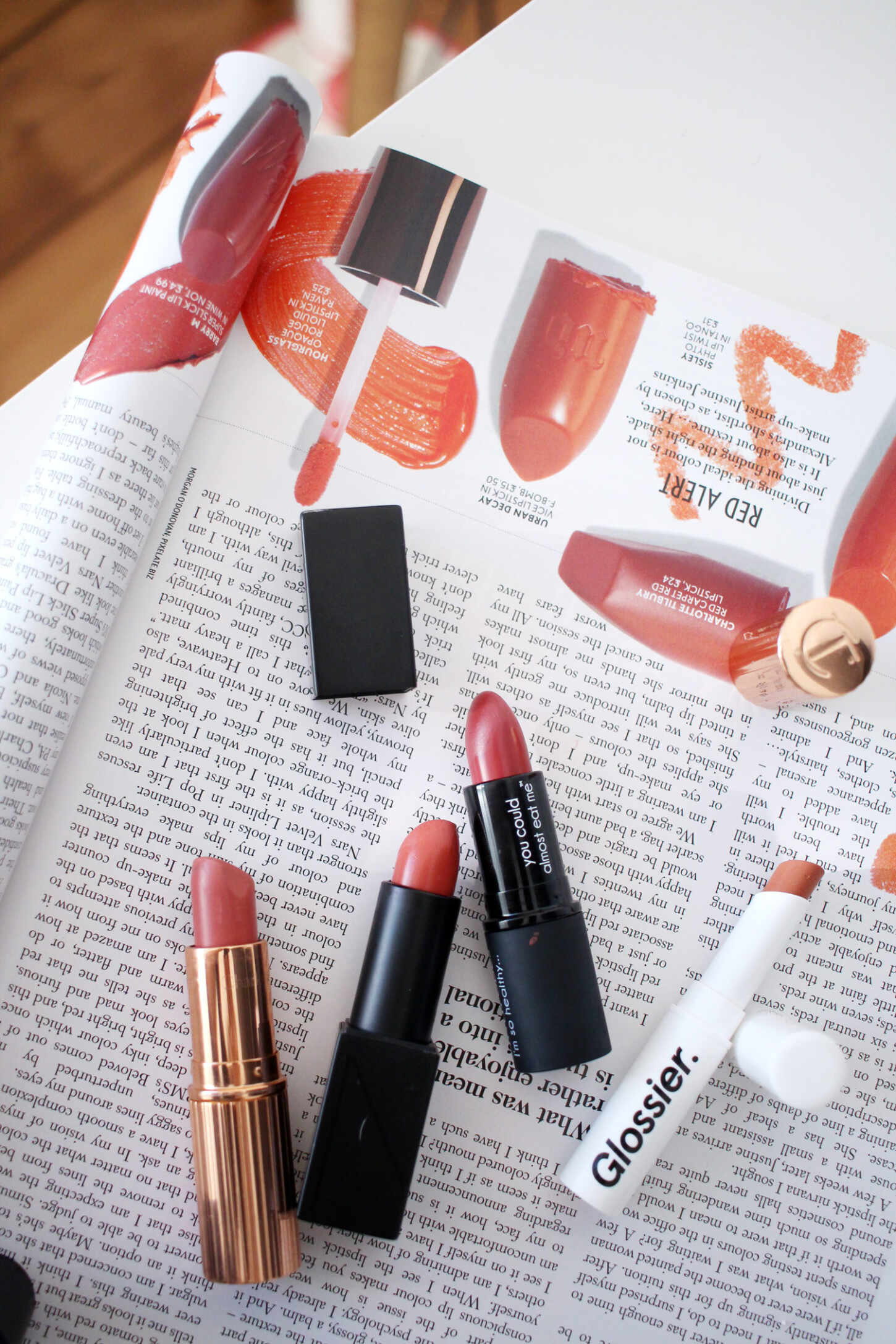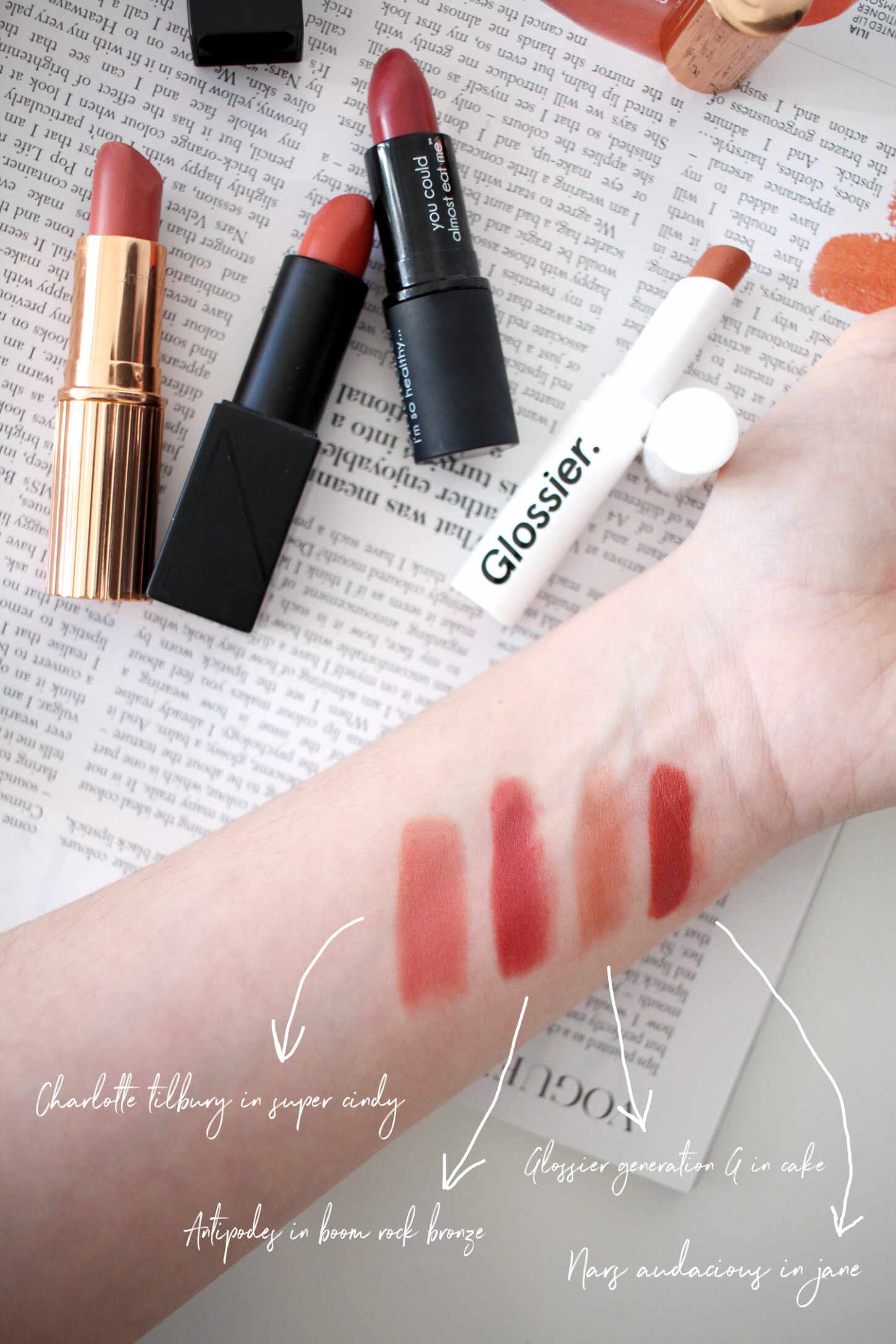 Glossier Generation G Lipstick in Cake
10% O F F H E R E | I feel like this one has a bit of a cult status, as everyone seems to have a gone a bit wild for this shade over the rest of the collection. The Generation G Lipsticks are more of a sheer finish than the other three listed here, but they still impart a decent amount of colour - kinda 'you lips but better' - which is great for days when you cba. Cake is a nude-pink with a hint of peach and one I find myself using on minimal makeup days - just this, some mascara and my brows, then it's out the door!
NARS Audacious Lipstick in Jane
H E R E | If I could describe this shade in one word, it would be 'vintage. I know this sounds weird, but it's honestly the perfect vintage 70s muddy peachy-red tone. I love the formula of the Audacious lipsticks from MAC as they're super pigmented but comfortable to wear, as they're not matte. This shade goes with so many looks, too, and I desperately need a nail polish to match!
What are your favourite peachy-nude-rose lipsticks?