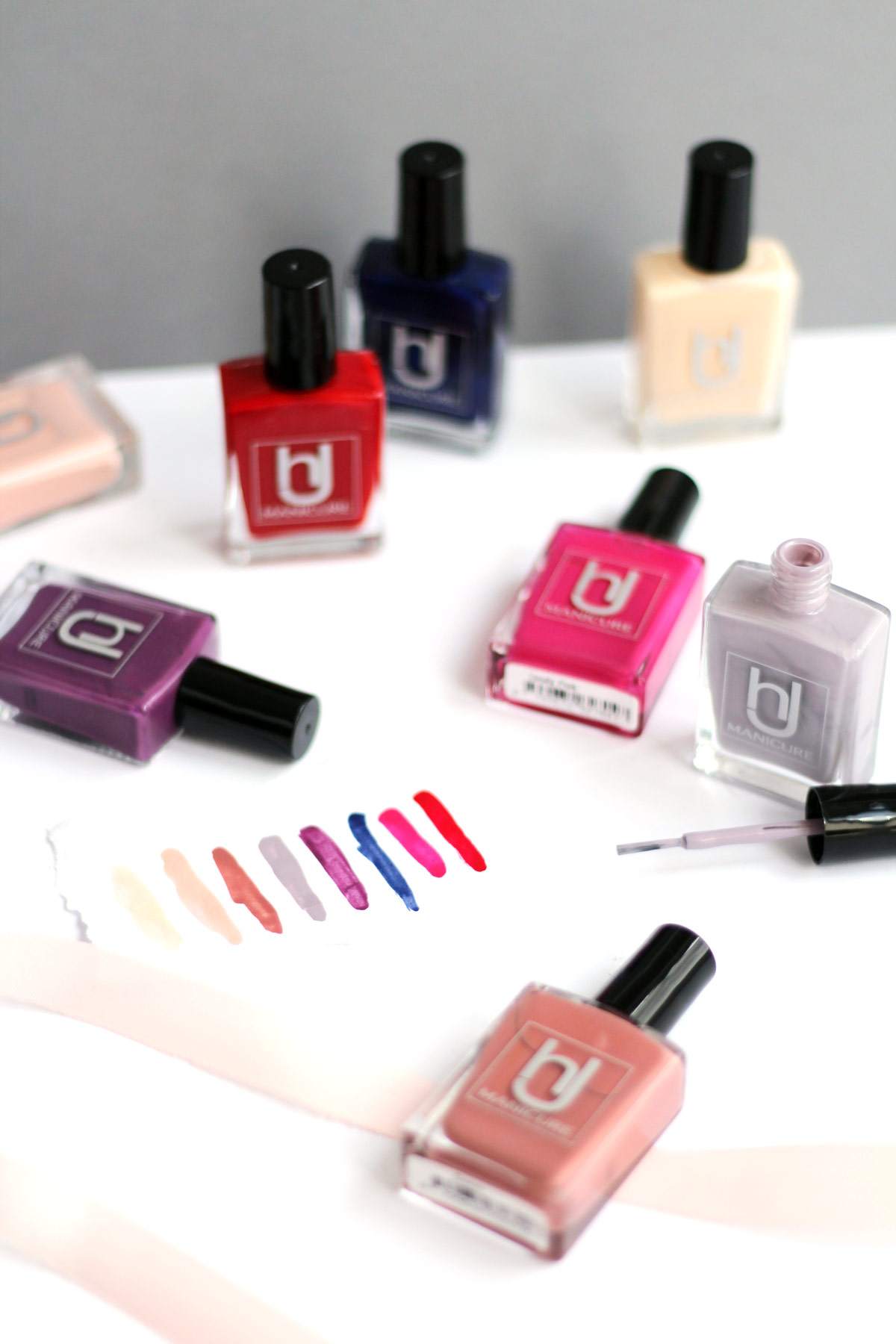 As you may know if you follow my instagram or any of my previous nail posts on here, I am a nail polish addict. I've rarely had bare nails in about 10 years now and I don't plan on changing that any time soon (they're pretty healthy under there!).
So, the latest nail brand to cross my path is HJ Manicure. Aside from being 5-free – which means they're free of a lot of nasties such as formaldehyde and toxins – each huge 14.8ml bottle is both vegan and cruelty free. Perfect for those of you who are reppin' that lifestyle and great for those who don't follow it religiously, as you're doing something nice without even trying.
There's 20 HJ Manicure colours in the current collection, from pale nude shades to deep greys and purples, and the packaging is consistent with each, very sleek and pretty! Following the gif above, the shades I have are Lace (a pale creamy yell0w-nude), Peach Blossom (a soft pastel peach), Coco (a warm nude-rose), Thunder Storm (a lilac-grey), Purple Paradise (a bold purple), Midnight Sky (a metallic dark blue), Candy Pink (a bright fuchsia-pink) and Strawberry Daiquiri (a classic red).
I've tested out Peach Blossom (see it on my Instagram here) and Coco (here) and I really, really like them. The formula takes two coats to be opaque, it dries quite quickly and looks glossy, though I always add a top coat as I like my nails to shine like a mirror! I've been wearing Coco for about four days now and there's only a slightly amount of tip-wear, not bad considering I've been cleaning my house and doing the dishes every day!
Now I just need the rest of the shades in the HJ Manicure collection…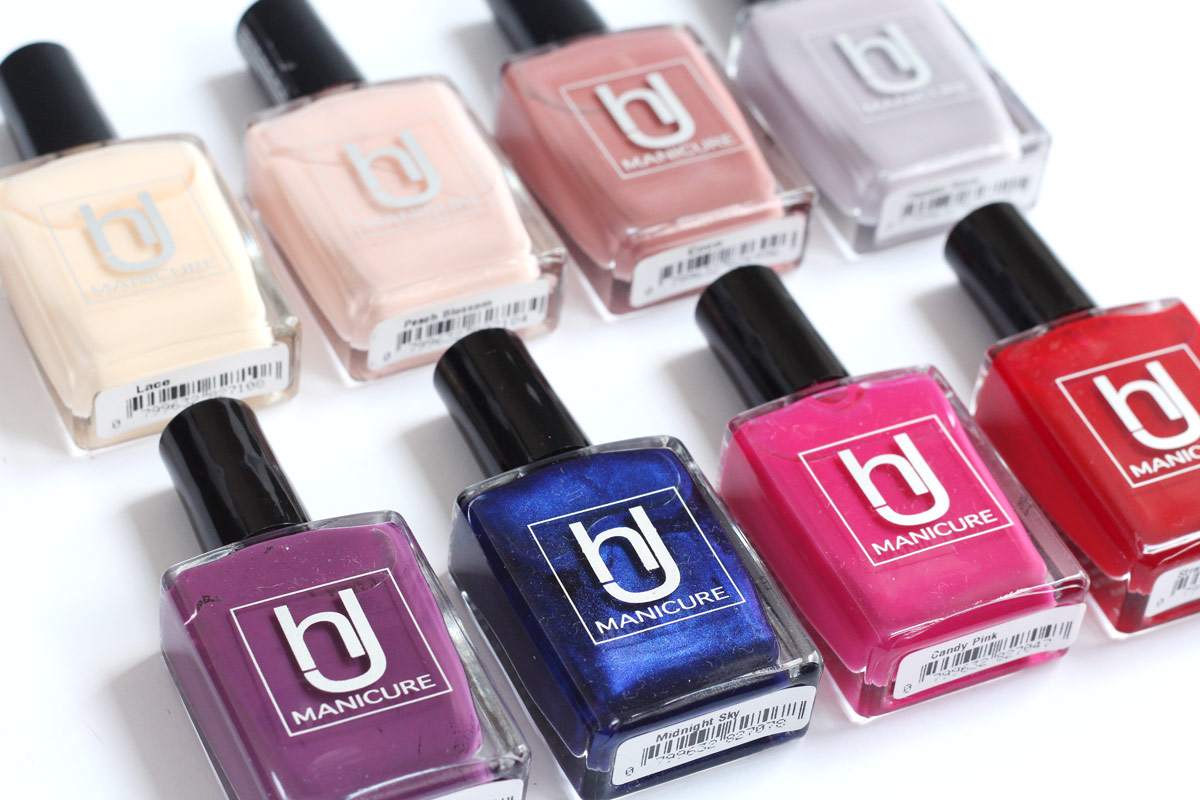 Helen x
Check out these amazing blogs: Kerry etc and Adventures of an Anglophile.