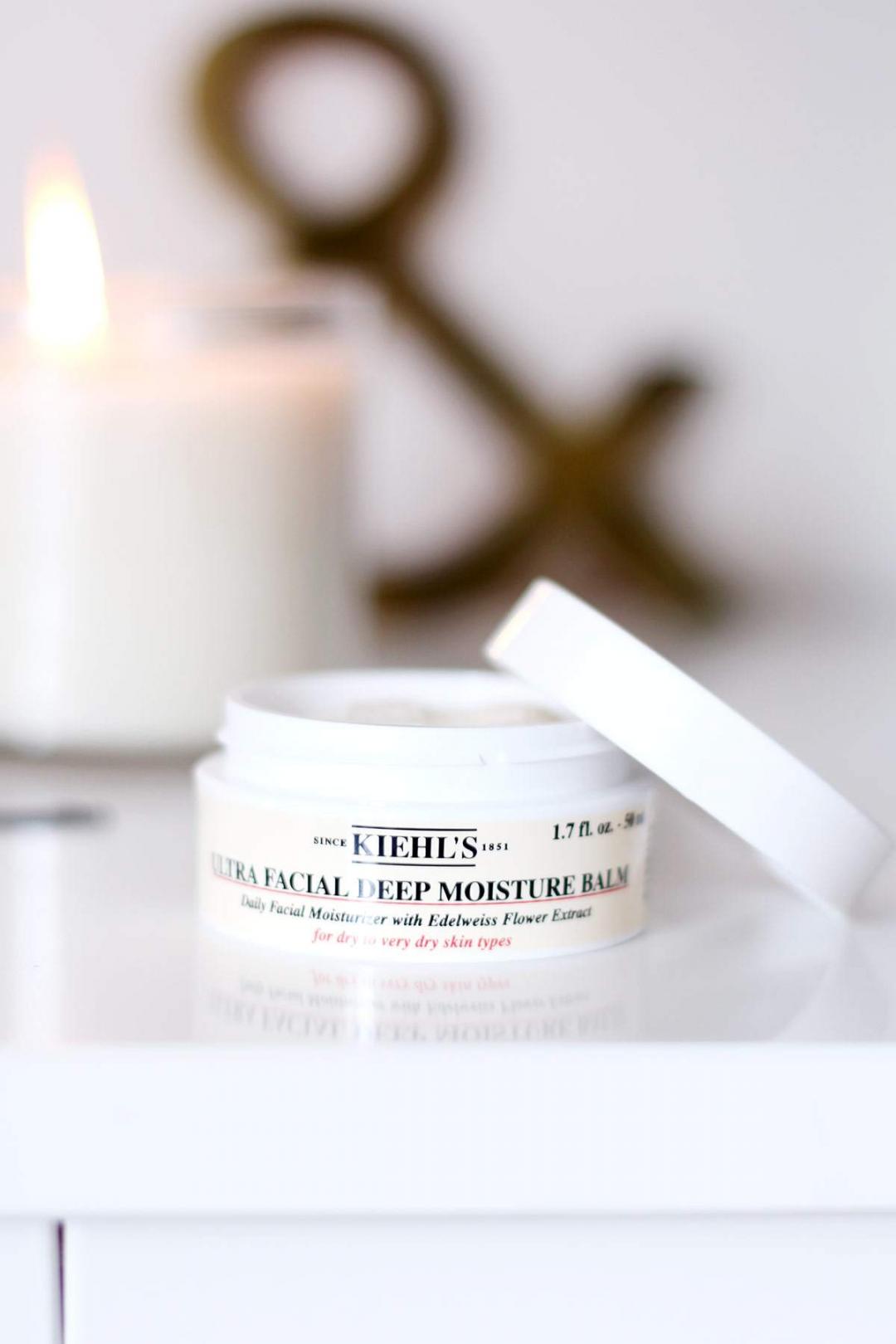 As you all may well know, my skin has reached insane levels of dry. Since increasing my Roaccutane from 30mg to 40mg, my skin has decided to start peeling ever so slightly. Delightful, huh? It's just on my nose and I tend to get slightly drier around my mouth and chin, but all in all it's not exactly ideal. So, I've taken it upon myself to load up on as much moisturiser as humanly possible and the Kiehl's Ultra Facial Deep Moisture Balm has been fitting the bill perfect.
Aimed at those with dry to very dry skin, this thick yet ultra lush balm gives skin an insane dose of hydration without making it feel clogged up or overloaded. On the Kiehl's website, it says 'wrap your skin in our ultimate hydrating blanket' and I think that's such a weirdly accurate description of the Kiehl's Ultra Facial Deep Moisture Balm, as it's the most comforting moisturiser I've ever used.
It has a lot of the same ingredients as the classic Kiehl's Ultra Facial Cream, but with added Edelweiss Flower Extract (a flower which exists at high altitudes where it's bloomin' cold) to lock in moisture and strengthen your skins barrier.
I apply this with with a few drops of facial oil, despite it being so hydrating, but unfortunately my skin needs it at the moment. If you have dry skin, this would make an amazing nighttime cream on its own or if you have more normal skin which leans on the dehydrated side, this would make a perfect twice a week addition!
I haven't even had the Kiehl's Ultra Facial Deep Moisture Balm product all that long, but I'm already mentally repurchasing it as I know I'll be using it up. It keeps my dry skin and any peeling at bay and hydrates throughout the night, resulting in plumped up and smooth skin in the morning!
Have you tried this or the other Kiehl's moisturisers?
Helen x
Check out these amazing blogs: Kerry etc and Adventures of an Anglophile.