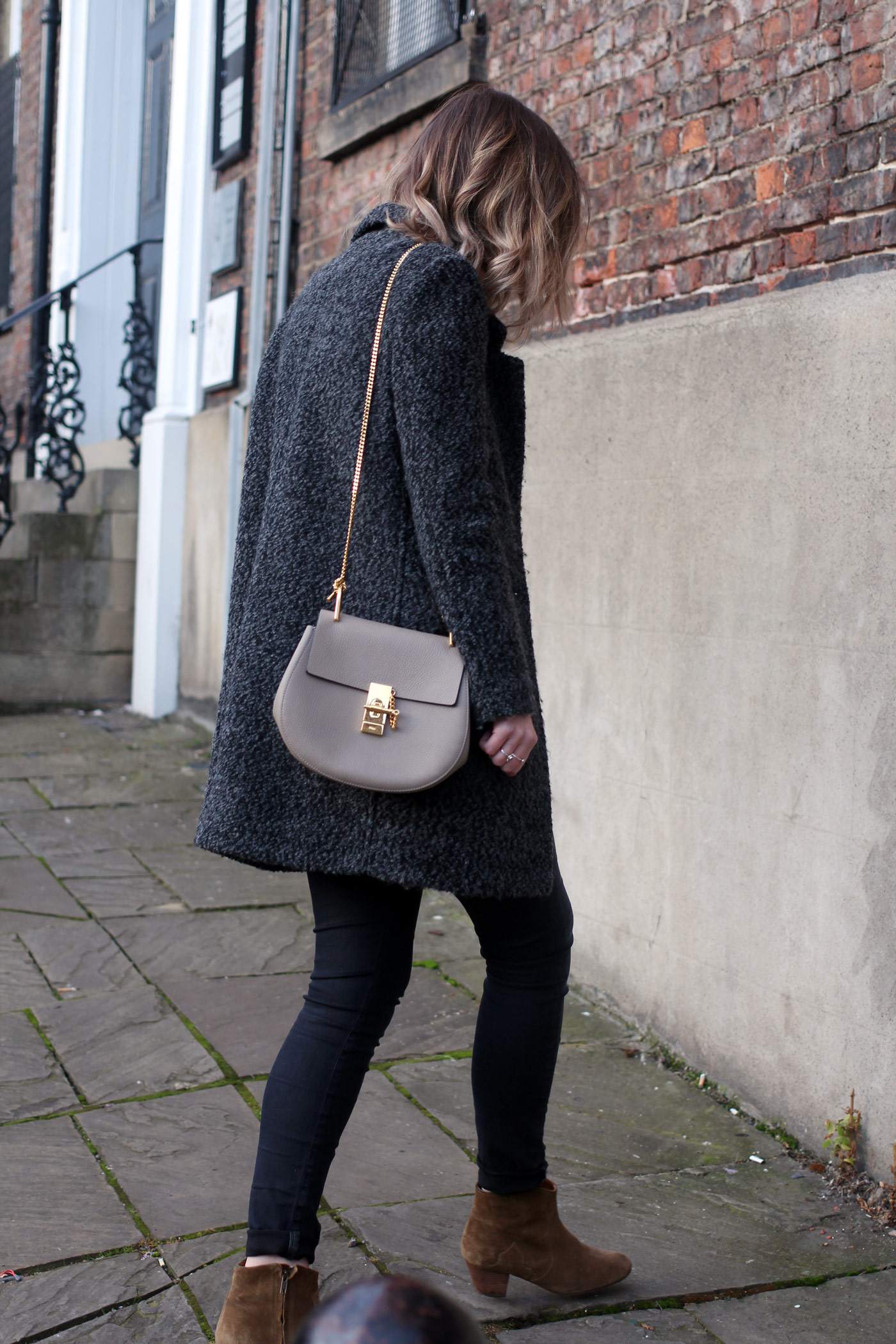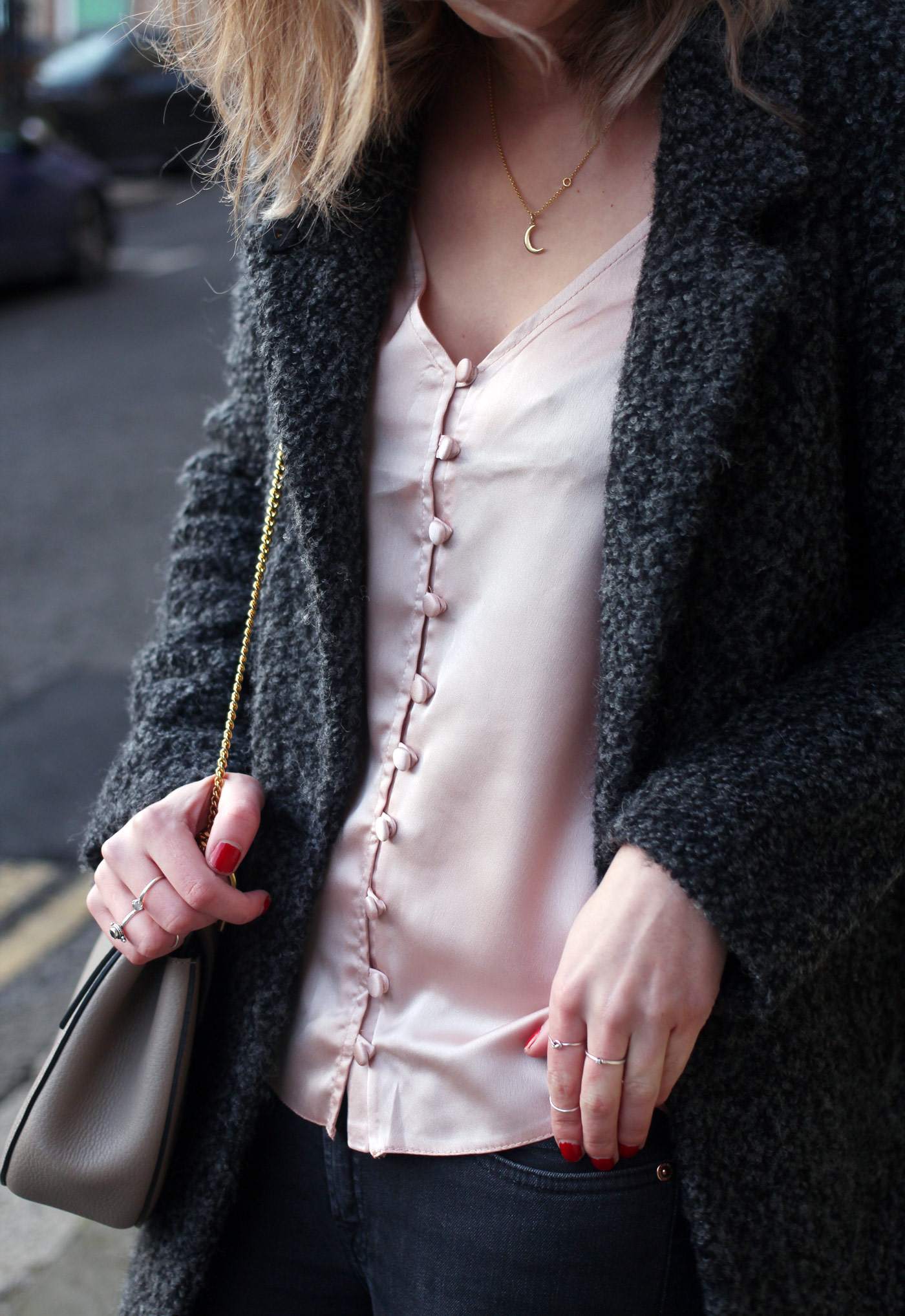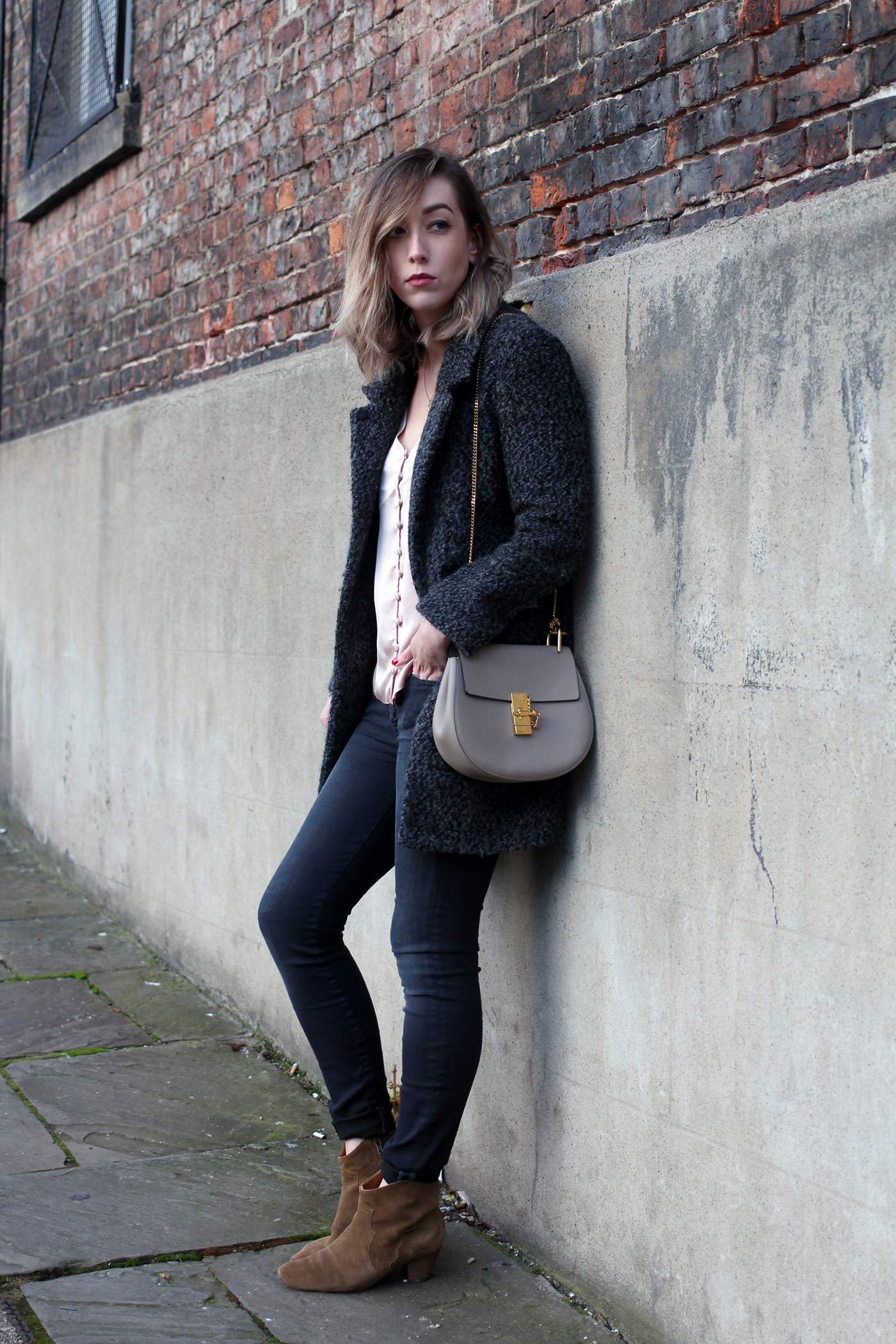 Coat: Maison Scotch (old) | top: Nobody's Child | jeans: 7 For All Mankind | boots: Isabel Marant | bag: Chloe | necklace: Muru
First of all, I just want to discuss how cold I was in the outfit but really liked the combo. Think I'll be saving this one for Spring as I didn't quite think it through! This pink top is the same as one in my previous outfit post, but I really couldn't resist the soft pink hue as I'd been searching for one everywhere. It goes so well with grey too, don't you think? I really can't take credit for this outfit, as it was 100% inspired by the lovely Josie and her amazing style. I've followed her blog for years now and I swear she's my style twin, some day I will raid her wardrobe!
Anyway, I'm actually away until Sunday in Tallinn to visit some pretty Christmas markets and be generally quite cold I think. I'm hoping it'll be awesome and I'll get lots of pretty photos though, so I'll share those as soon as I get back no doubt! I'll be posting on instagram and snapchat though (same username on both – thelovecatsinc) so feel free to follow me as I might try do do some sort of mini-vlog on there!
Hope you have a great weekend, guys.
Helen x